As is the norm, the end of 2018 brought about the predictions for the hottest marketing trends of 2019.  
Brands popped up everywhere to share what they thought would be the "next big thing" in marketing – including us.
So, now that we're well in the trenches of 2019, let's take a look at some of the predictions that were batted around and see if they've come to fruition.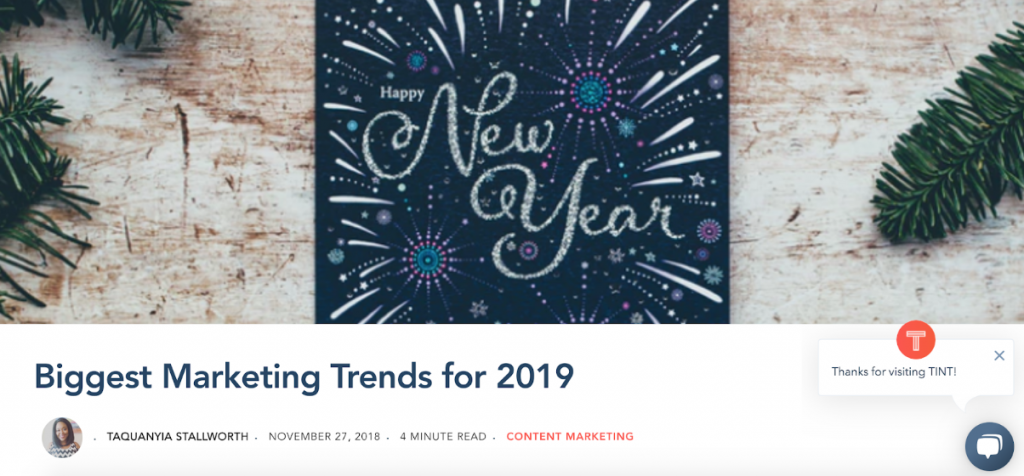 1. Voice Search
Predictions were rife around the rise of voice search (see here, here, and here).
According to forecasts, this trend would become more and more prevalent in 2019 after an increasing number of people began investing in voice search tools like Alexa and Google Home towards the end of 2018.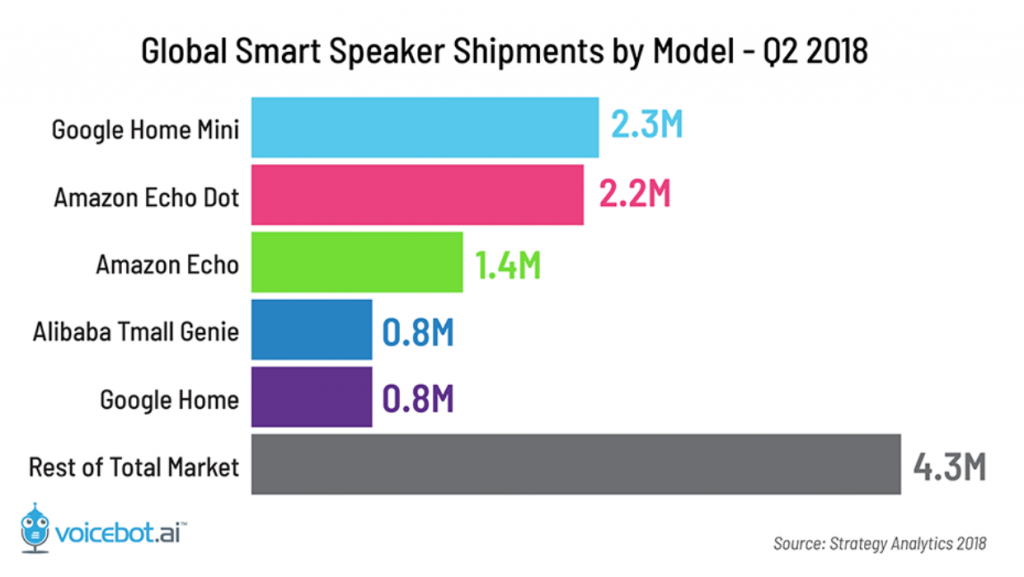 In 2018, smart speaker shipments rocketed by almost 200% compared to the previous year, with Amazon and Google shipping the most units. It seemed that consumers were beginning to recognize the value of voice search's user-friendly interactions. 
Further research shows that 55% of households are expected to own some kind of smart speaker device by 2022, which is a 42% increase on today's numbers. 
We even predicted that voice search would create a shift in how people carry out searches and that there was a high chance it would affect Search Engine Optimization (SEO) and keyword research. 
So, have we traded in our fingers for our mouths and turned to voice search or not?
The Reality 
Right now, the jury is still out.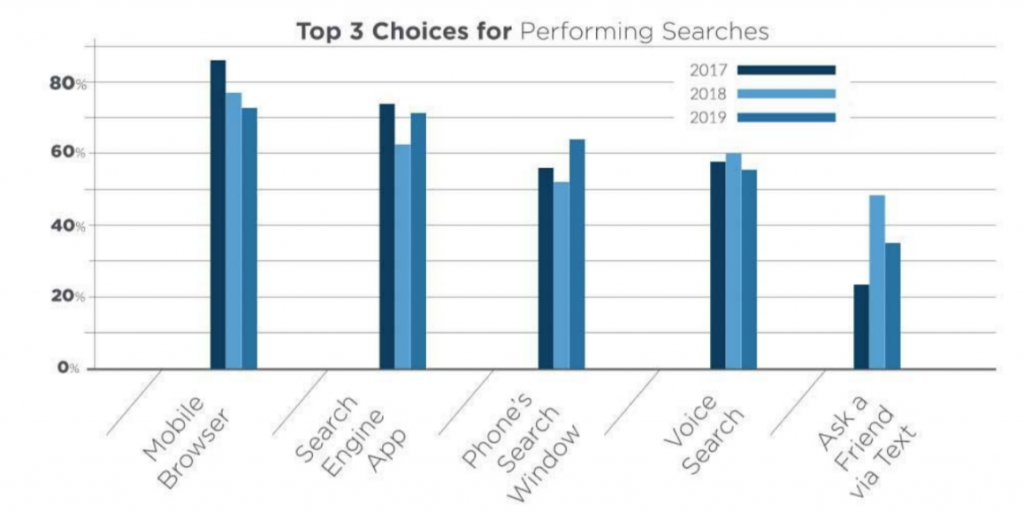 Early 2019 research shows that, while voice search has risen above mobile browsers as the top choice for performing searches, the amount of searches run via a voice tool has dropped over the past year.
In a study released from Stone Temple, voice search moved from the third most popular way to run a search in 2018 to the fourth most popular way – searching in a phone's designated search window has overtaken voice activated search.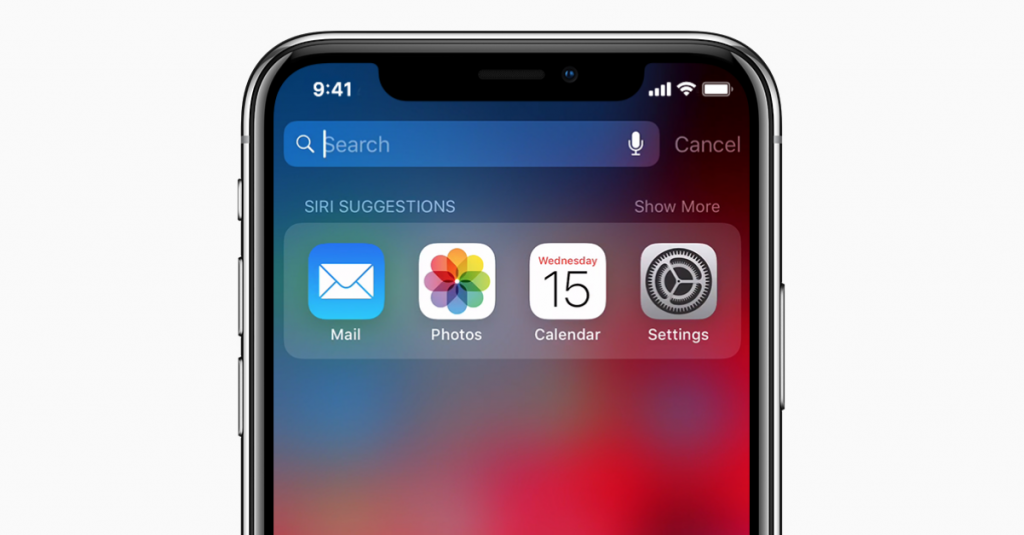 While it's still one of the top ways for consumers to run a search, it's by no means made waves as big as predictions thought it would. 
2. Instagram TV
Let's rewind to June 2018 when Instagram revealed its hot new feature: Instagram TV (IGTV).
Brands were enamored with this new tool that was deemed the next big thing in marketing.  Everyone wrote an article showing Instagram users how they could make the most of this new feature.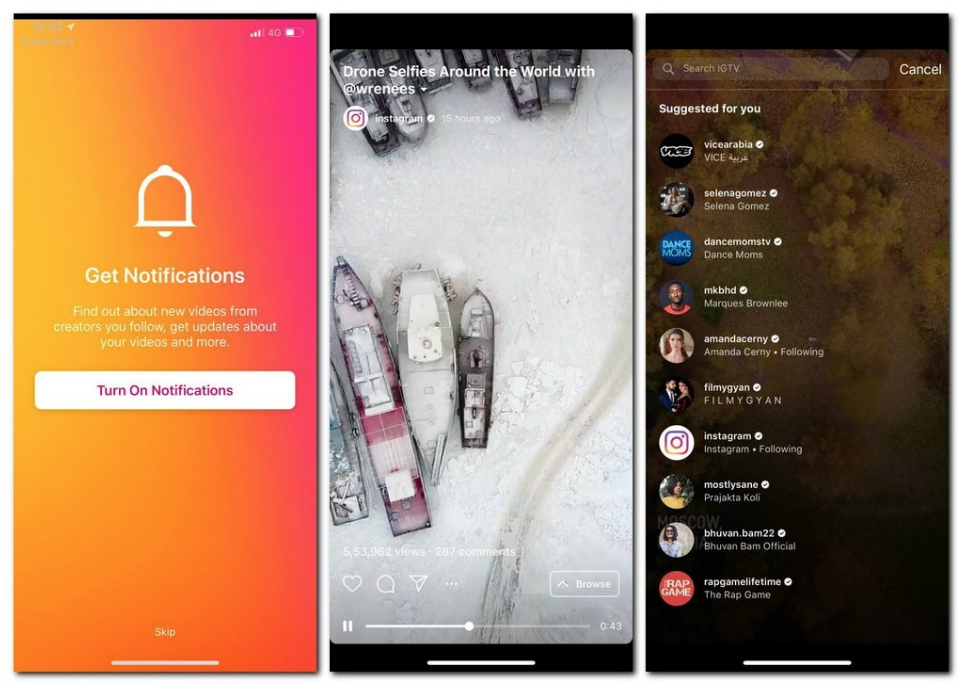 It was thought the amateur content creation platform that specifically supported portrait-style videos (unlike any other video-sharing platform) would take off in the video world.
The Reality
It seems the furore around IGTV died out pretty quick. 
In fact, even the influencers Instagram partnered up with to launch the feature got bored of it pretty quick. @kingbach has only published 11 videos on IGTV since its launch, and @katueaustin has posted just four (and these weren't even in portrait-style, so it's likely they were made for other platforms first) – not quite the YouTube takeover that was anticipated.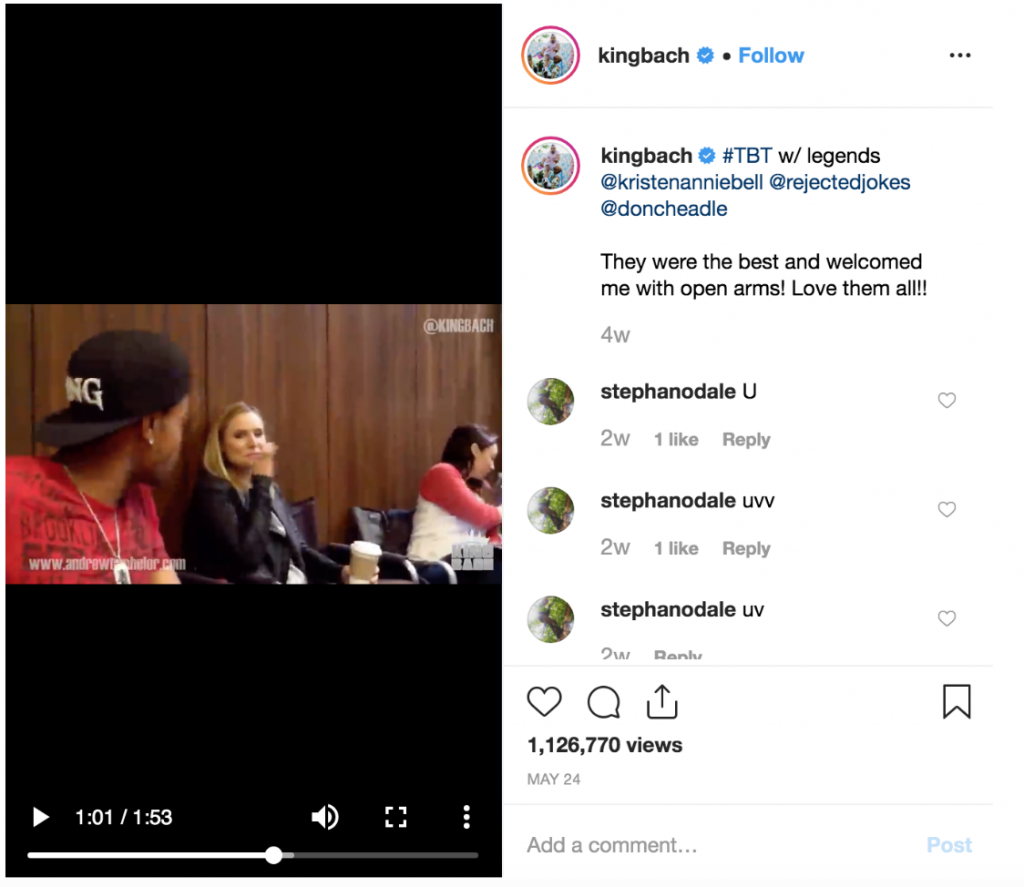 Combine this with YouTube stats and it's easy to see that any new video platform is going to have a hard time getting off the ground. 
In just one minute alone, more than 300 hours of video are uploaded to YouTube, more than 25 million video views are generated, and around 150,000 hours of video are watched. 
Despite lackluster early results, IGTV may have new life.  
In an attempt to revive the feature, Instagram announced that IGTV previews would now appear in the regular Instagram feed. 
Now, you can preview IGTV videos in your feed. When there's a new video from someone you follow, you can tap from your feed to watch the full video in IGTV. (? @HannahStocking) pic.twitter.com/tkYSchB7E8

— Instagram (@instagram) February 7, 2019
Since this announcement, views have already started to rise with some brands seeing anywhere between a 300-1000% increase in views. Maybe this is all the indication we need to see that IGTV isn't dead just yet. 
3. Micro-Moments
The word "micro" has been doing the rounds in the marketing world over the past couple of years, with micro-moments helping smaller brands rise above their bigger competition. 
With the emergence of many major brands monopolizing each industry (we're looking at you, Amazon, in the ecommerce world), it was becoming more and more difficult for small brands and those that have just launched to get ahead. 
As a result, these minor brands needed to find another way to reach their audiences and, more importantly, convince them to move from a major brand to a slightly lesser-known one. 
Cue the introduction of micro-moments.
These are specific moments throughout the sales cycle where a consumer interacts with a brand via a mobile device – it can be anything from having a conversation with a customer service chat line or reading a blog post to making a purchase on-site. 
According to Google, there are four distinct, intent-rich moments that brands can tap into: 
"I want to know"

"I want to go"

"I want to do"

"I want to buy" 
At the end of 2018, Statista research revealed that consumers are exposed to around 150 micro-moments during the average five hours they spend on their smartphone every day. 
That's around 400 billion micro-moments that happen all across the world on a daily basis. It's no wonder that micro-moments were predicted to be a huge marketing trend in 2019. 
The Reality
The use of smartphones in 2019 is not slowing down.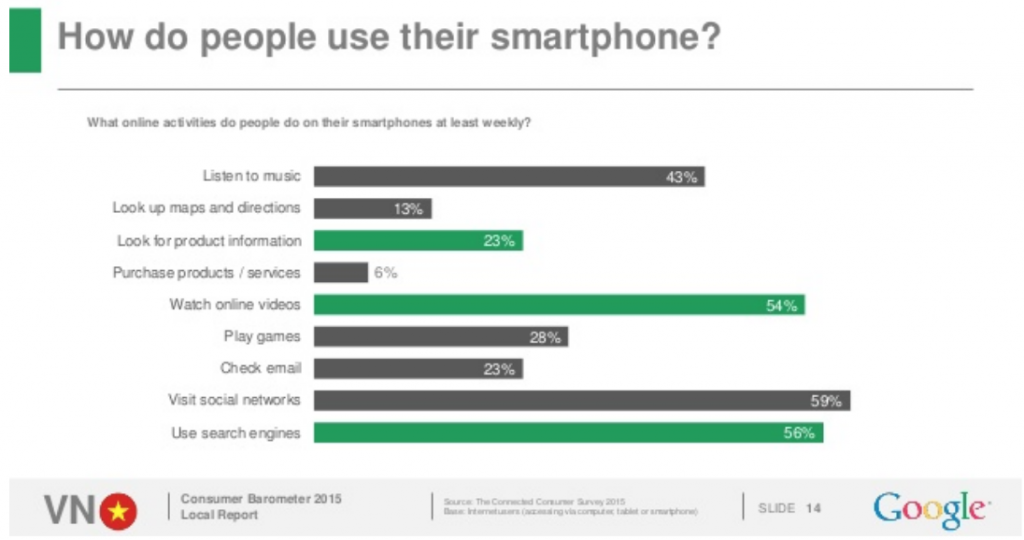 Consumers are continuing to turn to their devices to act on a need to learn, do something, go somewhere, or buy a product. 
This is reflected in the amount of brands that are starting to adopt the micro-moment trend and implement different funnel touchpoints with their customers. 
The key difference between micro-moments in 2018 and micro-moments in 2019 is that the rise of AI is quickly transforming the way people engage with micro-moments. 
Marketers are having to bear these new adopted technologies in mind and integrate them in different ways to their strategies. This ultimately gives the micro-moment method new dimensions and makes it more complex to get right. 
Despite this, we'll continue to see marketers tap into these specific intent-rich moments to make connections with their customers in 2019.
4. Chatbots 
2018 was the year of the chatbot.
Every business seemed to employ a machine-led customer service department in an attempt to cut down waiting time and help consumers get fast answers to simple questions.
We (along with practically every other brand) predicted that the use of chatbots would continue to soar in 2019 as marketers strived to provide more personalized marketing to consumers.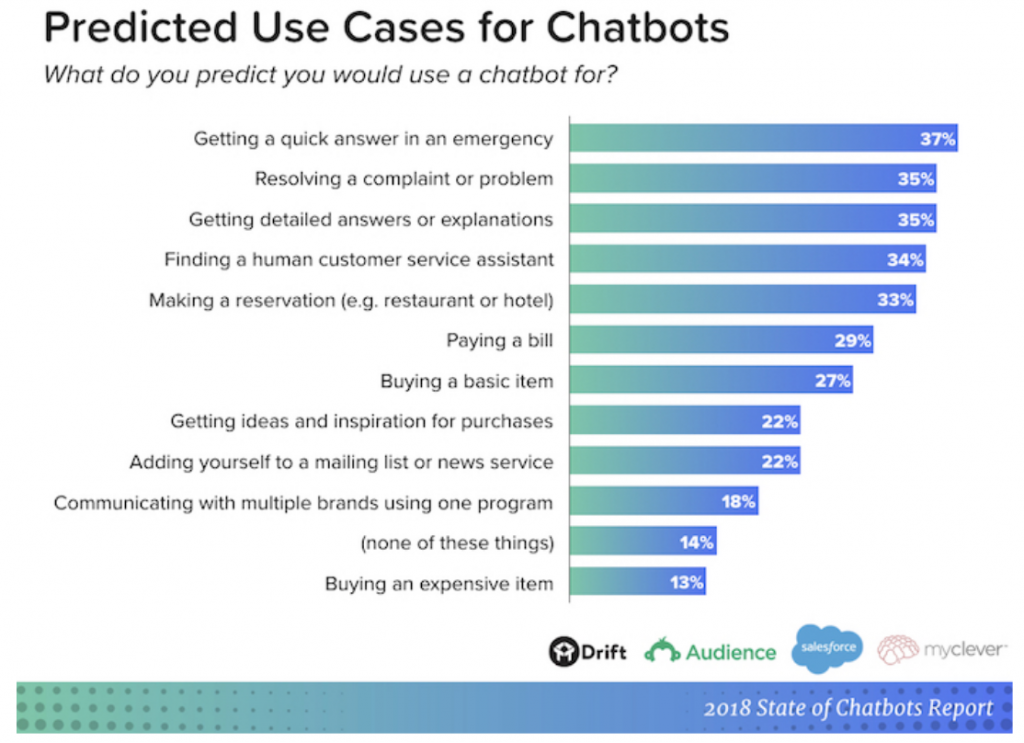 In fact, everyone seemed so confident about chatbots becoming the norm that it was predicted 80% of companies would be using them by 2020. 
The Reality
It makes sense that chatbots are most prevalent in the tech and B2B industries, where there is often a lengthier and more complex sales cycle. 
In the B2C, consumers would rather conduct their own research and make their own decisions. On top of this, many purchases are driven by emotion rather than logical thinking. 
And, with the rise of personalization within marketing, chatbots are a simple solution for solving individual problems and queries. 
In fact, according to a Statista study, 64% of businesses thought that chatbots would help them provide a more personalized experience for their customers.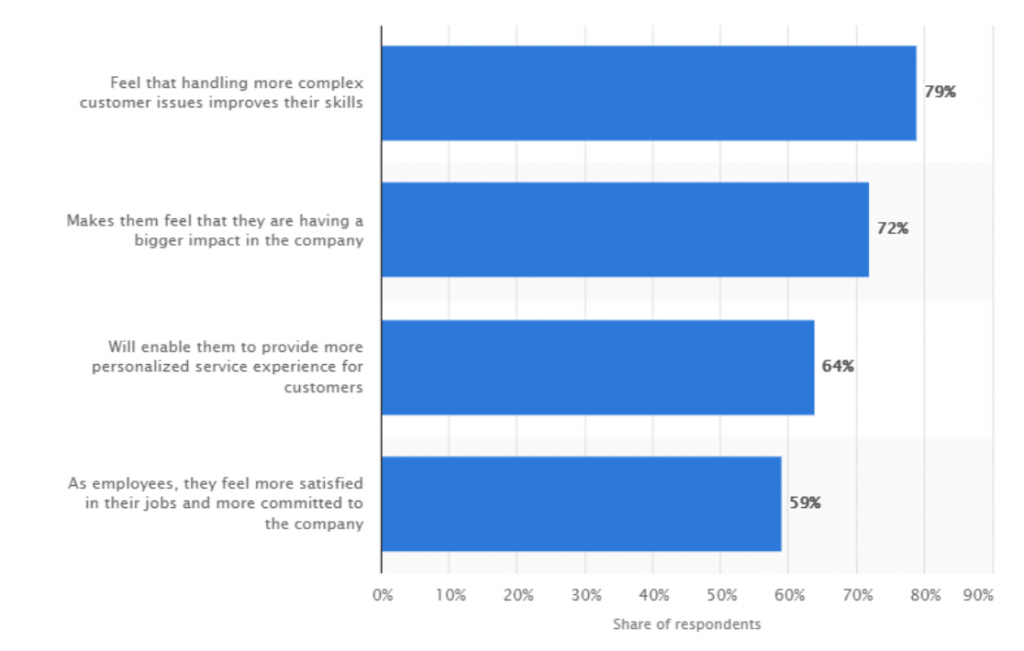 But the consumer side brings a different story.
In the Chatbot Report 2019, 58% of consumers say chatbots aren't as effective as they thought they'd be, while 46% would rather speak to a real person. 
It gets darker too: research by RichRelevance shows that 40% of consumers thought chatbots were more "creepy" than "cool". 
It'll be interesting to see whether the two different viewpoints clash or come together to create a happy medium – we expect to see even more changes as technology evolves and becomes more advanced.
5. Cause Marketing
In 2018, we saw many brands tying their marketing campaigns to worldly causes. 
Nissan used their "Calling All Titans" campaign to raise money for victims of Hurricane Florence, and Nike caused a stir with their "Believe in Something" campaign that highlighted Kaepernick's kneeling protest against police brutality before NFL games. 
https://www.youtube.com/watch?v=Fq2CvmgoO7I
It was thought this new trend of using thoughtful causes to drive marketing campaigns would take off, especially when you consider that today's consumers (particularly millennials and Gen Zs) are more likely to buy from a brand that shares the same values as they do.
The Reality
While aligning brand purpose with wider causes was common practice in 2018, a new study from DoSomething Strategic found that young people aren't buying it anymore. 
Only 12% of respondents could accurately pair up brands and their accompanying causes. 
But, despite this, 58% still reported that they would prefer to buy from brands that backed a good cause – if they knew about it. 
It's no longer a case of slapping a cause onto your marketing campaign – or, at least, this isn't enough in 2019. 
Instead, brands need to have a purpose that extends beyond just one campaign. 
So far, marketers have been struggling to put this into practice, but we might see this change towards the end of 2019 as more and more consumers align themselves with important worldly causes. 
Predictions Aren't the Be All and End All
The predictions we threw out in 2018 weren't too far off the mark.
In fact, some are taking hold right now (albeit a bit slower than predicted), like IGTV, which may be getting a second wind, and micro-moments, which are finding their feet in a technology-fueled environment. 
However, there are others that are falling short, like chatbots and voice search as consumers decide what they like and don't.
So, while predictions are a good starting point to see what trends are getting traction, it's more important for you to get to know your buyers and focus on the strategies that really speak to them.
Have any of these trends worked well for you?