Company Culture (n): how employees act and make decisions when their managers are not there.
In my personal opinion, your company culture can be the secret sauce to your organization's growth, scale, and success. In the past 3 years, I've poured a lot of my time and energy to our startup culture and the result has yielded 5x growth in 2014 and 2x growth in 2015 in revenue and team size with no outside funding.
The reason is that if you can create an inspirational and aligned company culture, your employees will feel motivated and pass that same positive energy towards your clients. Happy employees = happy clients = successful organization.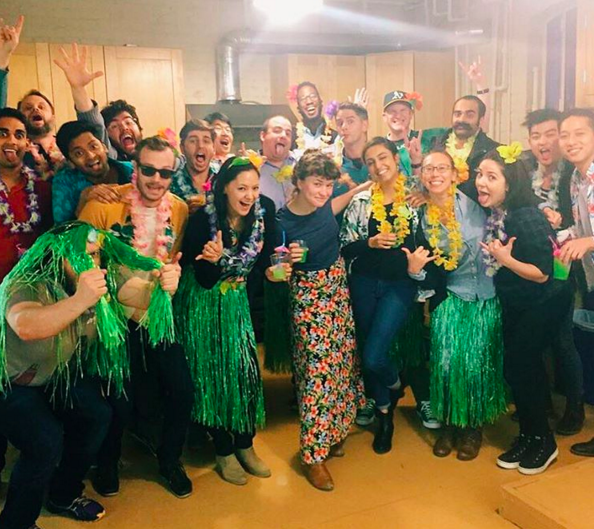 At TINT, we have tried to pioneer many initiatives to create our inspirational and aligned company culture. Examples include:
giving shout outs to those who practice our value statements during our weekly all-hands meeting
setting aside 1 hour culture interview for each new candidate conducted by our CEO
onboarding each new employee for 1 hour by our cofounders on what our company culture is, value statements mean, and how they came about from our history
cofounders asking each other how they are practicing the value statements
As much success as we have experienced from our aligned company culture, we are always excited to practice initiatives that push to align it even more. So 3 weeks ago, one of our mentors challenged me with this "5 things and 1 deal breaker" exercise developed by Peak Learning. I was naturally curious and asked what it entailed.
The challenge
There are list of 80 words to choose from that reflects what is important for your employee at the company.
Ask each of all team members to pick 5 words (out of 80) that are most important to them that would make their happiness the absolute highest.
Then ask all team members to then pick to 1 deal breaker word (out of the same 80) that if the company did not deliver, they would quit.
Share all results transparently in a report to whole team and delegate managers to know their individual teammates 6 words so they can optimize for their happiness + performance.
I thought this was brilliant to substantiate the company culture we all lived and breathed from our employees directly. I want to share with you how we practiced this and our high level results so you can practice this yourself!
How we did it
Created a Google Form with 2 questions. 1st question is out of the list of 80 words, which are your top 5 words. 2nd question is out of the list of 80 words, which one is your 1 deal breaker.
Created a template for our team to view and drag + drop 5 top words in one final column and 1 deal breaker in other final column. Template here for you to use.
Email the team the Google Form Survey + Google Sheets Template and require a response by certain time.
Relay that expectations are to be completely honest and that results will be shared transparently among team. It was NOT anonymous, but it would be a good experiment to run the same experiment anonymously.
Have one person compile the data, look for patterns and themes, and share the results in a presentation with team.
Talk it through with team, and equip your managers with their department teammates 6 words so the managers know how to optimize their teammates' happiness and performance.
Determine company culture value statements or refine current from this data to make this exercise actionable!
Our (TINT) company results from 38 people
54 words selected
49 common words for 5 things
21 common words for 1 deal breaker
Top 3 for 5 things were Learning/Growth (11), Freedom to Innovate (10), and Relationships (9)
Top 4 for 1 deal breaker were Freedom to Innovate (3), Happiness (3), Good Leadership (3), Trust (3)
36 people selected 5 words for a total of 180 words. Collectively, we had 49 words in common
Summary: Our team is driven and motivated by being part of a happy workplace with a smart team that fosters great relationships, invests in pioneering innovations, and focuses on strong leadership for each other.
My thoughts as the CEO
It was powerful to see that "learning/growth" was the top factor and "freedom to innovate" was the deal breaker and top factor. Moving forward, these are great points to consider when conducting my culture interviews with future candidates because we will be able to find the right mission-driven employees.
I also smiled when I saw the results because they were in line with the type of company culture I have tried to create and foster over the past 3 years. All the initiatives (above) we practiced had created the alignment around the team. I have personally noted these down near my desk so I always remember what to optimize for and provide for our team so I can maximize their happiness and performance. I am even more excited to share this with you, our clients, potential future investors/buyers, and the public so we can humanize ourselves and stay accountable. Granted that everyone knew this would be public, I would be interested to conduct this exercise again in a complete anonymous manner and see if results shift.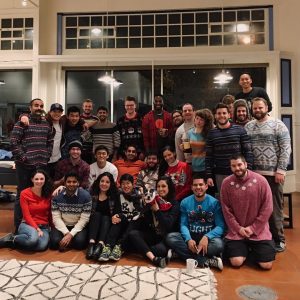 My challenge to you
I've seen many CEOs talk about how startup culture is important for them, and think a few "value statements" determined by the leadership team painted on the wall is enough. That's because it is NOT easy to come up with an inspiration and aligned company culture with your team. Their mentality is that it's better to have something exposed than nothing at all, but I disagree. Having a misaligned company culture can cause chaos within your employees and create an unhappy workplace.
I would love to challenge you now to practice this for your startup or company, and hear your thoughts on how it went for you! Taking this first step can help you craft the alignment for your employees and be the North Star for you to make tough decisions in the future.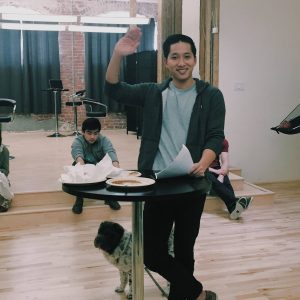 -Tim
CEO, TINT