How engaged are your customers when they come to your restaurant? By that I mean do they stop by, pick up a snack and leave, or do they look forward to the experience almost as much as the food?
Restaurants everywhere are pulling out the stops to get customers more engaged with the restaurant experience. Some of the awesome ways they're doing this are through new-age digital communications.
For example, according to studies, 29.5% of customers find digital menus influential for purchase of product (Eclipse Digital Media). This is backed by real life uses too. Just take Prime Burger, a fast-food chain that sits in one of the UK's biggest trade show centers. They increased sales by 50% like-for-like by replacing static white signs with digital ones.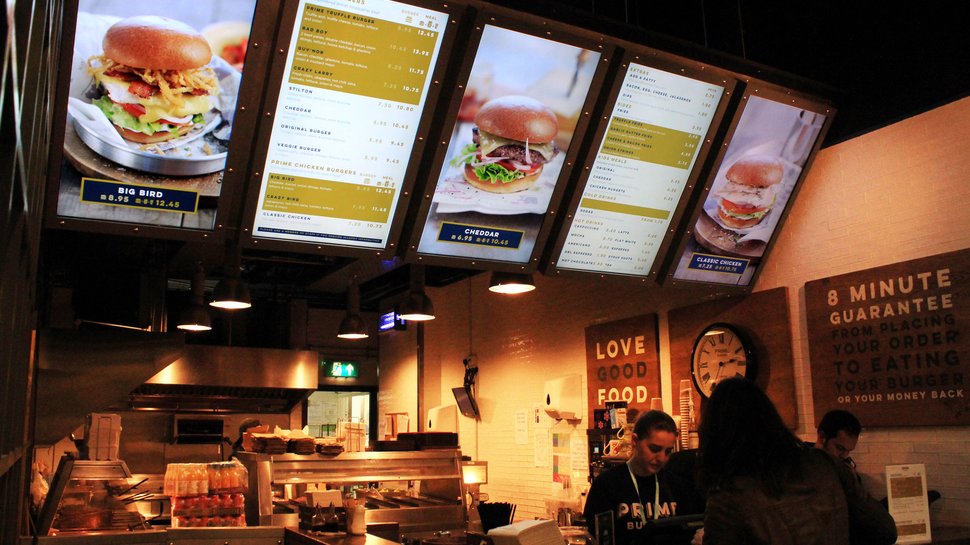 Prime Burger's five digital signage displays
Digital media in public venues is also proven to reach more customers than videos on the Internet or Facebook. A huge opportunity to get customers connected to your hard-earned videos and content marketing!
In this post, we're going to tell you about six new-age strategies that will drive higher customer engagement inside your restaurant. Helping you to increase sales and better the experience of your biggest buyers.
1. Dynamic digital signage
Digital signage is the art of connecting your content with your physical location. Usually, this is done through the display of content (images, videos, PDFs, presentations, and social media) onto the screens, tablets or kiosks in your restaurants.
The benefit of digital signage is that it's incredibly dynamic when compared to static signs. Need to change a menu item, or price? It can be done in an instant. Want to display opening times, events and special promotions? Your digital screens are the perfect vehicle.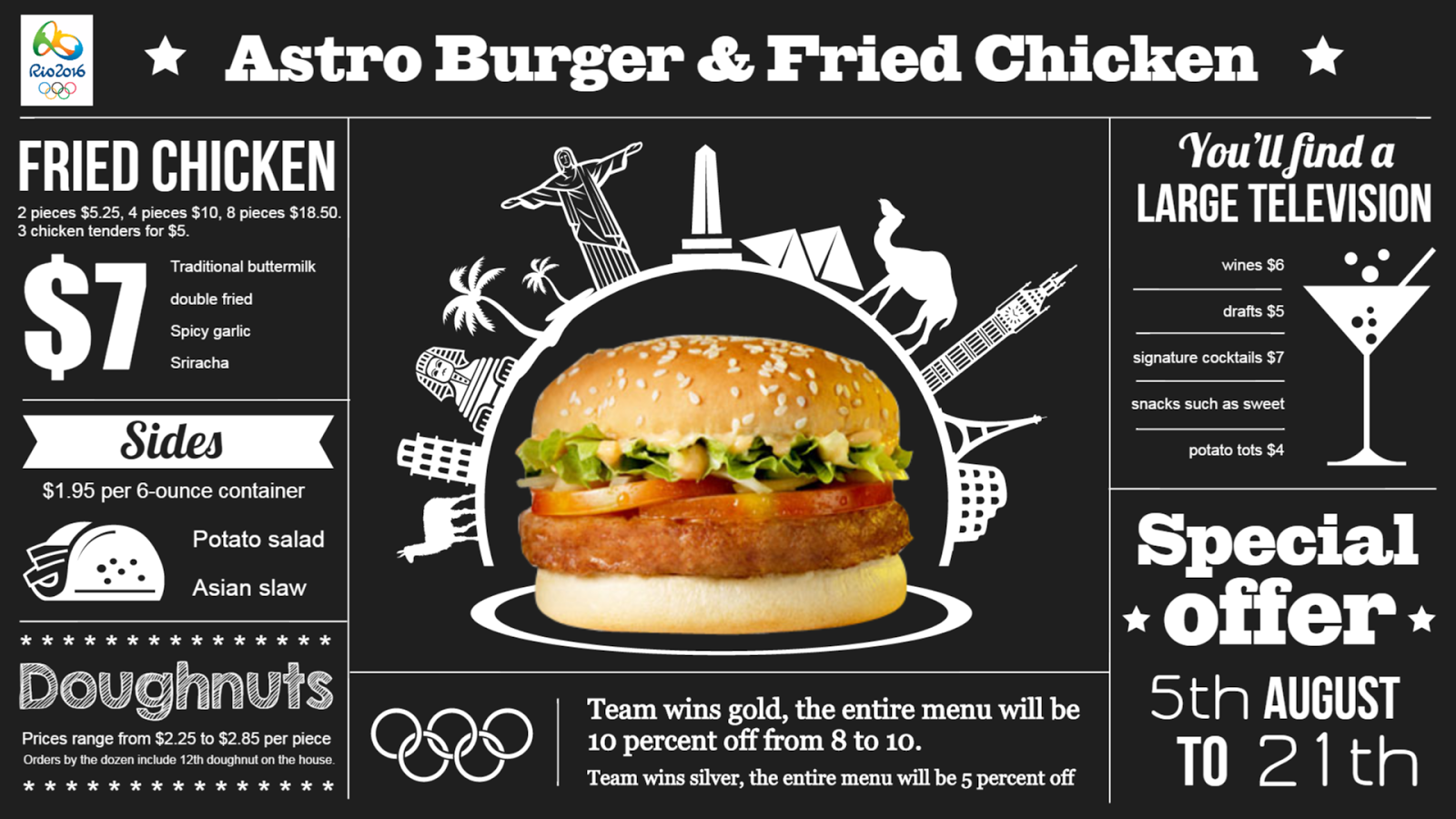 It also provides additional exposure to your online presence. A mouthwatering restaurant website is no good if the people eating out never see it. Digital screens bring the web to life and get customers engaging with more brand touchpoints.
The reason many restaurants haven't used digital signage in the past is because it's renowned for being expensive, hard-to-use and too technical for everyday use. Luckily, the tide is changing and digital signage is something that can be run with simple cloud-based software (like ScreenCloud), regular TV screens and the content you already own and use!
A video showing the simplicity of setting up a digital signage display using consumer hardware.
This makes it easier than ever to infiltrate your stores with sophisticated digital signs that engage customers and get you noticed.
2. User generated content
When customers eat in your restaurant, they're collecting information ready to share with their network. This might be an Instagram of their meal, a tweet or a Tripadvisor review.
We call this user generated content or UGC for short. UGC shares your message, without being 'brand-led.' Restaurant customers are increasingly savvy. They know they can check out reviews, images and feedback from other customers before ever stepping foot inside a restaurant.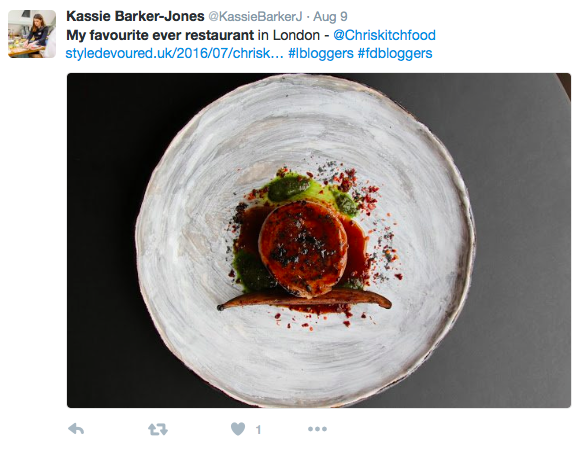 No one wants to have a bad meal and following the UGC train helps them decrease the likelihood of making the wrong choice.
It also increases authenticity which leads to higher ROI.
When customers are true fans, they become part of your online community. When you share their thoughts, competition entries, and images, you show your brand as a team player.
The customer feels good by sharing their content as they contribute to the wider conversation. You create a more social dining experience that's led by people – not marketing material.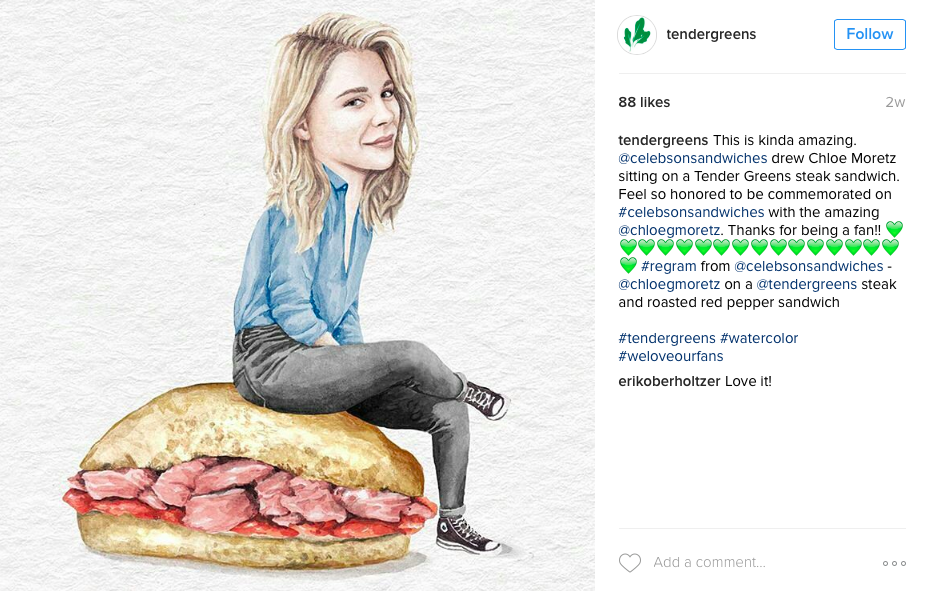 A great example of the customer relationship Tendergreens restaurant has built.
So once you have accumulated user generated content and your customers are engaged, what do you do with it? This leads us onto the power of rich social media visual displays.
3. Social media walls in restaurants
Want to ramp up your social media activity for the afternoon? Why not run a competition and get customers to tweet or Instagram their food.
Some of the most successful hashtag campaigns lead to thousands (sometimes millions) of great social posts that your restaurant can use and share.
To take this into your physical restaurant environment, social media walls are the answer. Created using hashtags, handles or keywords, they allow live social media content to appear before the customer, as they create it.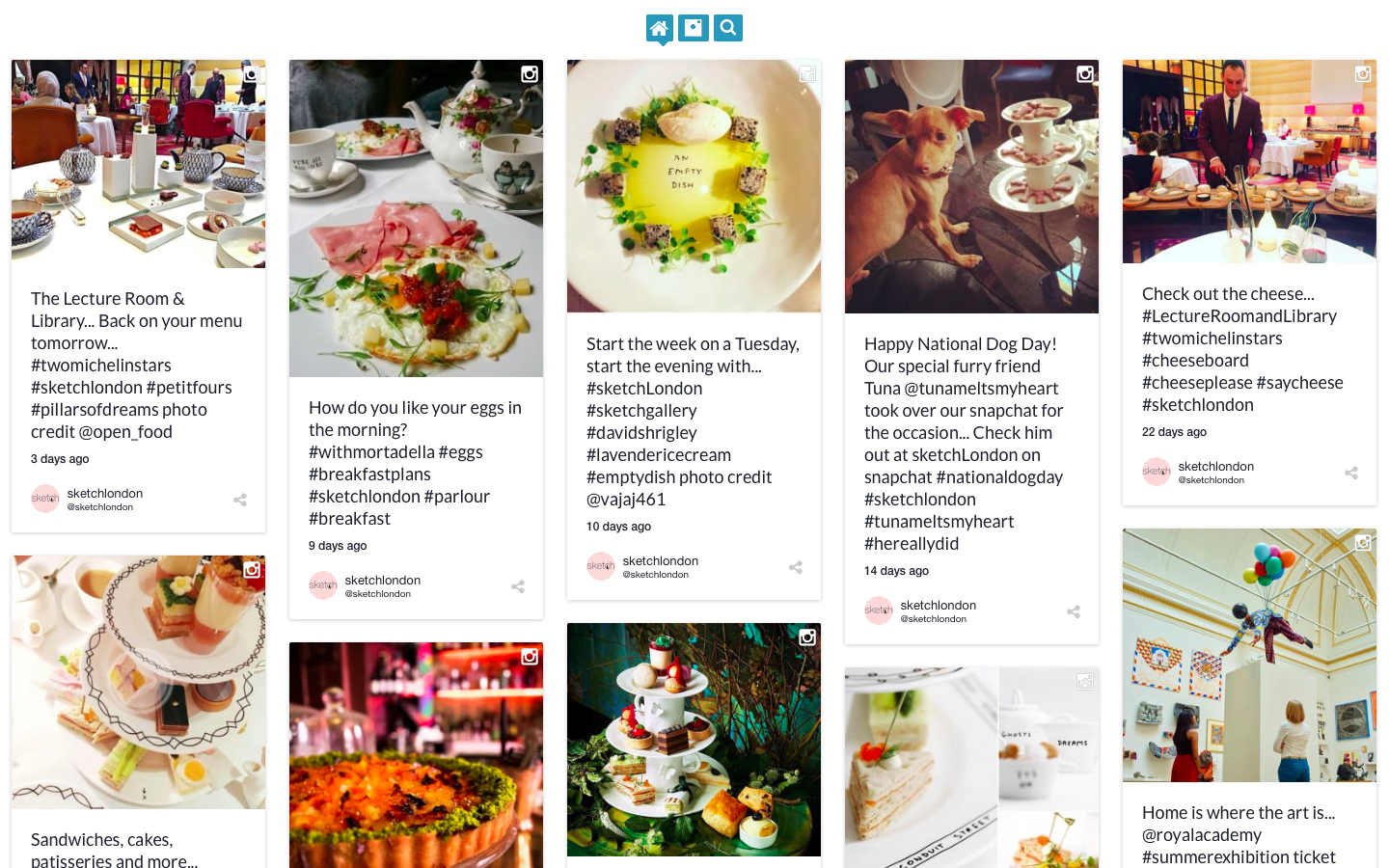 Here's a TINT social media wall of the very Instagrammable Sketch restaurant in London that was set up in seconds. Doesn't it look awesome?
Encouraging social media sharing by the use of social media walls helps cover more channels. Alerting every customer that you have a social media presence.
You also bring customers into the fold, helping them to engage with the people, thoughts and strategies behind their restaurant experience. Just like this image from Rick Bayless's restaurant Xoco in Chicago showing their birthday celebrations: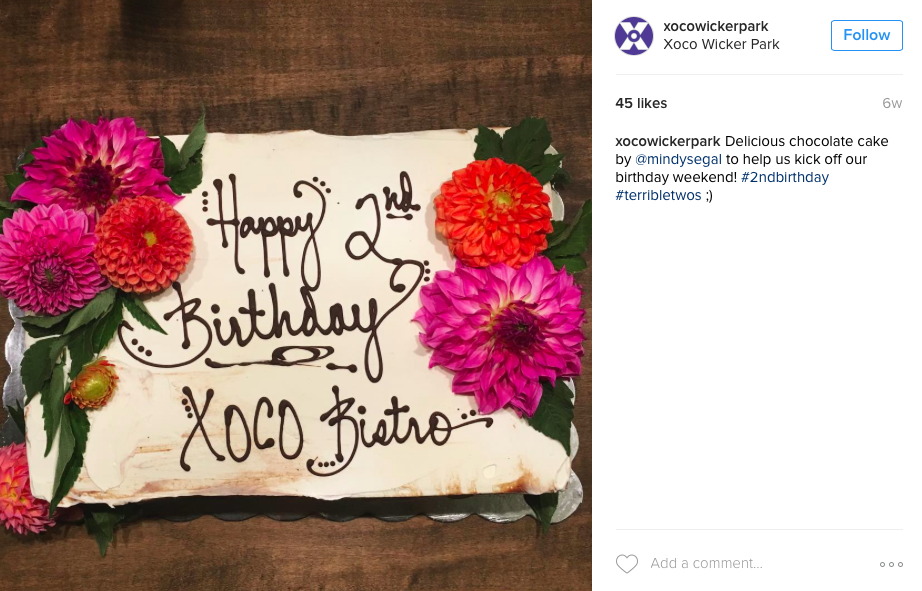 By visually displaying one social feed, you also have the chance to reach more. 95% of the images and videos posted on Instagram make their way onto Facebook. Many of the tweets sent make their way into Google search results.
So by encouraging Instagram social sharing, you could see five times the benefit of other marketing channels! Turning social media into a tool for customer engagement and not just a sharing platform.
4. Interactivity
We've all heard of the interactive displays that let you order your food right? Popping up in chains such as Pizza Hut, these interactive screens allow you to order food and even craft a digital version of the meal you want.
Some restaurants such as Eatsa, have even used interactive technology to make the dining experience completely automated. Diners enter their orders through an iPad, and their dishes come out through a glass cubbyhole
If you aren't quite ready to begin replacing your waiting staff with machines, then perhaps you can use other interactive aspects to help engage your customers. Loyalty programs that are accessed online, could get your customers hungry for more.
The reward that will drive the customer to engage will depend on your audience.
Studies from the restaurant POS evaluation business Software Advice show that millennial audiences prefer discount based rewards, while other audiences may prefer to be given access to an exclusive community, events or even in-store recognition.
Not only do interactive schemes help build up business but they're also great ways to cultivate the unique brand relationship and connection that customers now seek.
5. Data for Personalization
When customers are dining with you, they're telling you about their preferences. Your job? Listen and react.
According to Justin Harkey,  Regional Manager at Francesca's Restaurant Group there's a divide between restaurants using engagement strategies to attract existing customers over new ones:
"The restaurant industry has been way too consumed with attracting first-time guests for a long time. The reality is that almost two-thirds of our business comes from repeat guests. Our priority is to increase the frequency of our loyal guests and encourage them to bring friends. The crucial factor in retaining these customers and encouraging them to come back frequently is knowing about their guest experience and implementing a systematic process to keep in contact with them." 
This process can be to capture data through social media indicators, mobile apps and potentially, your in-house digital signage software.
Review sites such as Tripadvisor and Yelp also lead to data that can be mined to find out more about your customers.
Using data in order to personalize the experience and create a space where your customers feel like you've read their mind.
6. In-store messaging
Waiting for food is not always seen as a delightful customer experience, but there are innovative ways to make it more exciting.
Why not let your customers choose an avatar that queues up for them on screen until it's ready? Or a digital sign that tells them where their food is in the queue – or which chef it's being lovingly prepared by?
Dominos pizza tracker is a great example of this; that could be used in a restaurant set up using a mobile app, tablet or digital signage display.
According to a study taken by the Journal of Consumer Behaviour, restaurant wait times can be divided into three cycles:
Pre-process: Customer is in line or sat at the table waiting to make an order
In-Process: Customer is at the counter or at the table, gives their order to the employee
Post-Process: Customer waits for their order to be ready
By touching each of these points with a new and exciting customer experience, you reduce the perceived wait time by as much as 35% (Lavi Field Study).
In-store messaging should make the customer feel like they're part of the journey rather than a bystander.
All around you restaurants are using new strategies to drive visitors through restaurant doors and to ensure that they have an incredible time when they get there. Now you know how to do it, why not display your social media feeds, UGC and digital menu boards using TINT and ScreenCloud. With a few simple steps, you'll be setup and ready to help more customers engage with your restaurant.