Our online universe is becoming more complex, ever more interesting, and it's continuously expanding. The staggering amount of data online is impossible for marketers to sift through and understand by themselves. At the same time, consumers want brands to care about their individual experience, and address their concerns promptly. This level of dedication has led to the rise of artificial intelligence and machine learning in marketing.
Marketers are increasingly comfortable with the idea of using AI in their strategy, as it increases efficiency but can also keep online experiences personable. Salesforce found that 51% of marketers already use artificial intelligence, and 27% plan on incorporating it into their strategy.
Artificial intelligence continues to demonstrate powerful capabilities, and has made advancements in a variety of ways.  Here are a few areas where marketers have begun to see the impact of AI and machine learning.
1. Digital advertising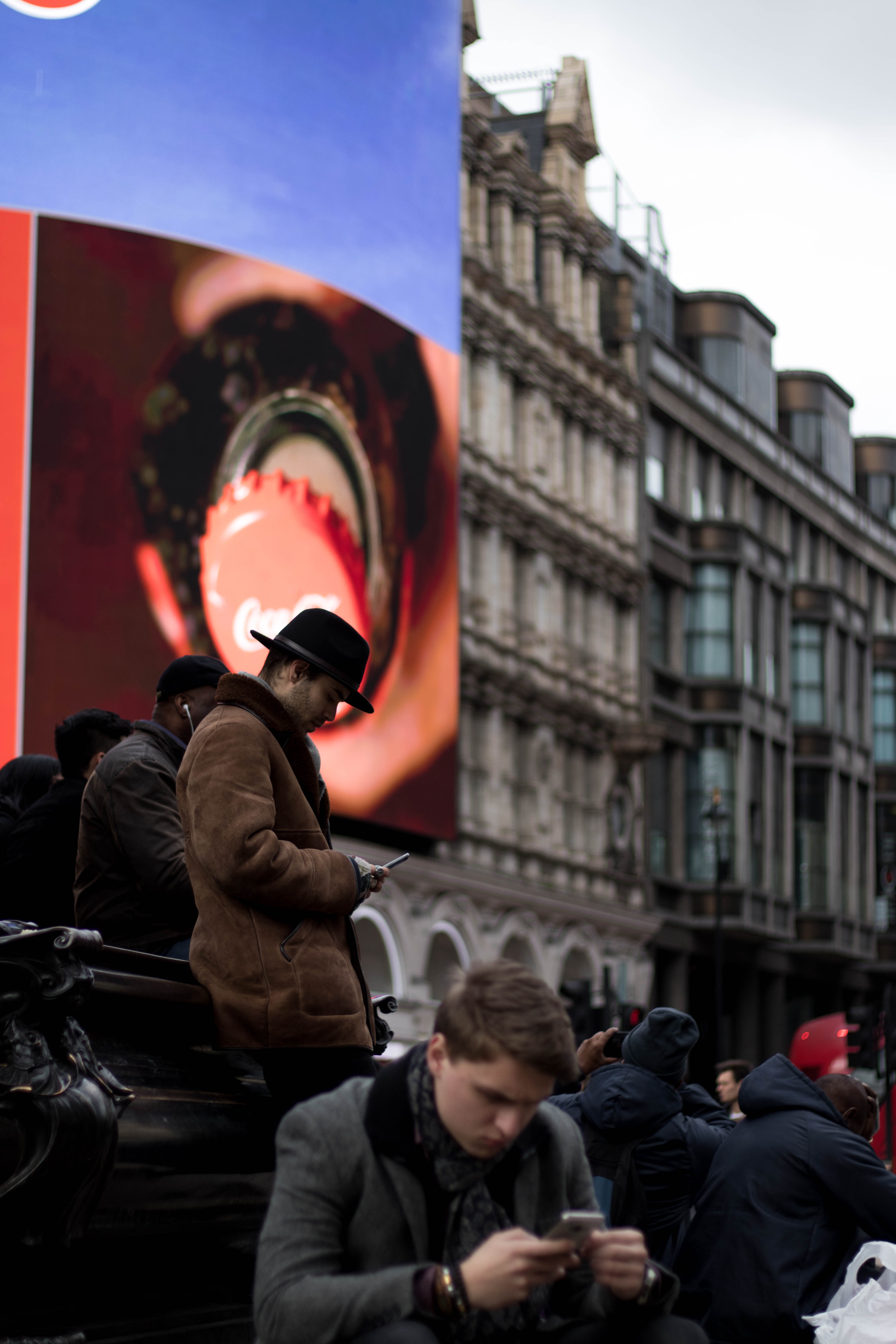 Digital advertising has become an increasingly popular outlet for AI and machine learning. When marketers invest in ad spend, they want to know their ads reach an audience who are most likely to engage with their brand.
AI's powerful programmatic advertising algorithms are able to study consumer behavior, optimize ad placement on ad platforms, and boost target audience engagement. This allows brands to invest smarter in their ad spend, and ultimately provide a better experience for consumers.
Mobile advertising platform Appreciate successfully leveraged programmatic advertising and AI to analyze new opportunities for growth. Their programmatic advertising optimally targeted an audience who were most likely to engage. Thanks to their AI efforts, Appreciate saw a growth rate spike of 500% between the second and third quarters of 2018.
2. Machine learning assisted searches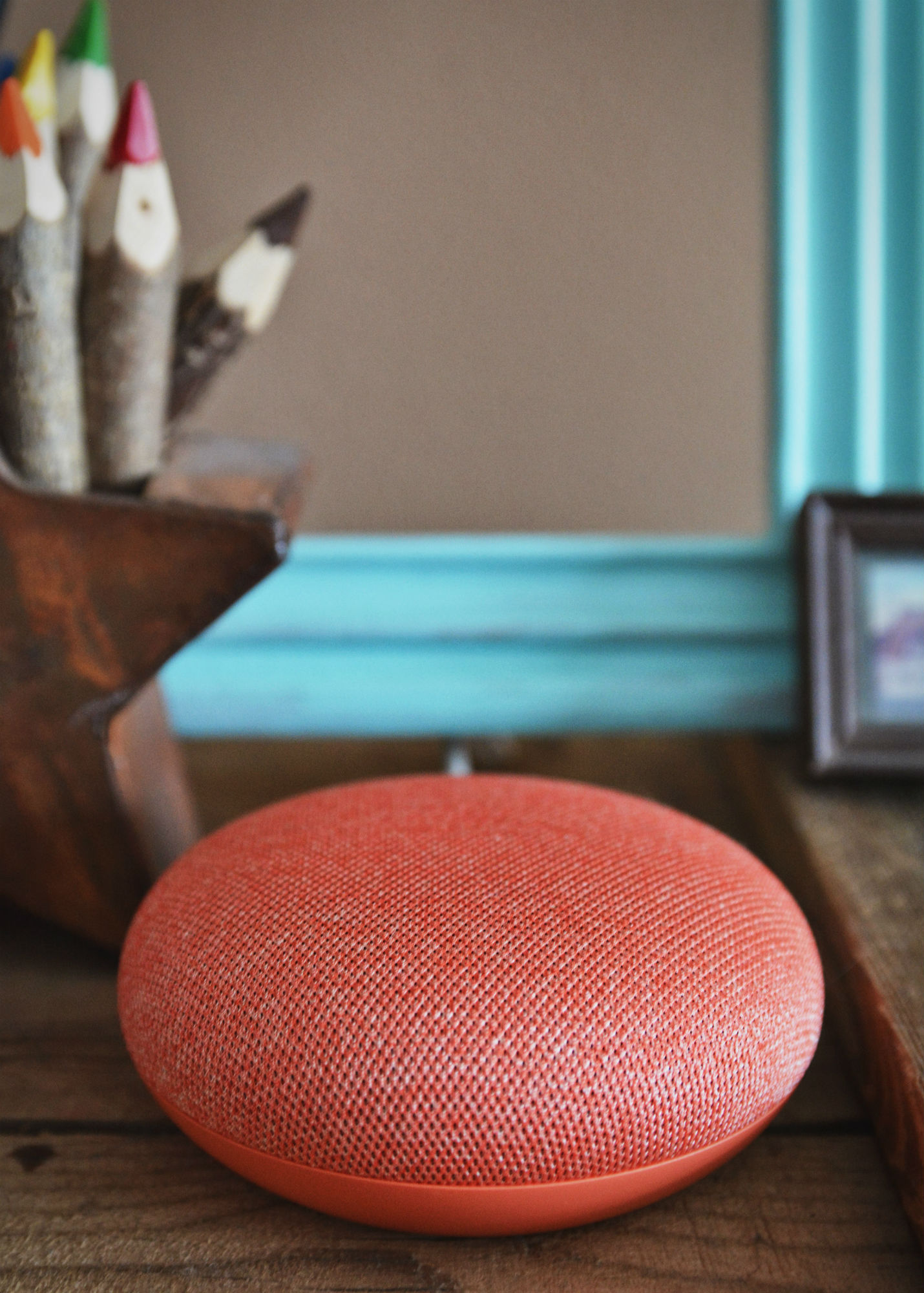 We've already seen huge strides in AI and machine learning as these developments have forever changed how people search online. Think of AI in everyday life. It's hard not to consider the explosion of personal assistants like Amazon's Alexa or the Google Home. These devices rely on AI to understand conversational speech and interpret requests.
People are using AI to help complete a wide range of personal tasks, from asking about the latest headlines to tracking packages. Some brands have used this technology to enhance how they solve customer pain points. Starbucks allows consumers to buy products through their app's voice search. Starbucks Rewards customers can also place orders and set pick-up options through Google Assistant or Amazon Alexa voice assistants. Thanks to AI, it's never been easier for consumers to get their morning caffeine fix. Alexa, order my Starbucks.
Not only have we seen AI in the advent of voice search—it also plays an important role in search engine results. Google incorporated an AI portion of its algorithm in 2015, known as RankBrain. This technology targets and learns from the unique, never-before-seen queries that Google receives. RankBrain has now become so important, that removing it would be akin "forgetting to serve half the pages on Wikipedia."
3. Web page design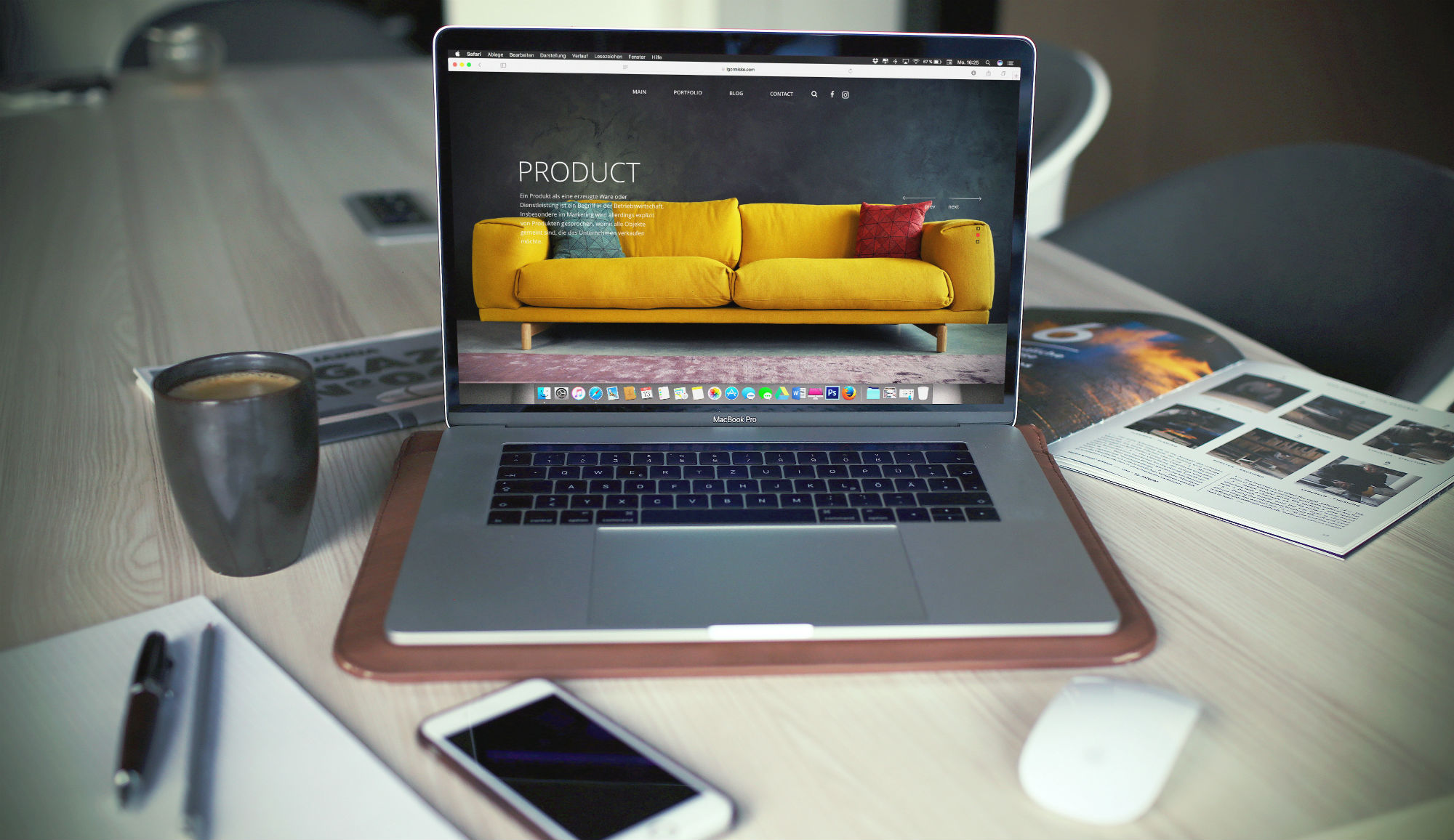 As their tastes become more sophisticated, consumers are becoming more selective in their online experiences. In less than a second, people form their opinion about your site. This influences their brand perception, and how long they remain on your page. A full 38% of people report that they will not engage with a website where the content or layout is unappealing.
To better understand the ideal online experience, an increasing number of marketers turn to AI and machine learning. These applications look at websites, how users interact with them, and determine an optimal layout. They also study where customers look, what information they want to find, and how to improve page designs to better engage visitors.
4. Personalized user experience
The importance of the user experience has generated considerable conversation among marketers. Site visitor perceptions, and how much they feel like a brand cares about them, impacts whether they will make a purchase. To no one's surprise, personalized experiences are one of the most popular reasons that marketers turn to AI.
Machine learning and AI empowers marketers to track important information about site visitors. Information like geographic location, site visit history, browsing devices, and other relevant demographics. This data helps deliver a targeted, individualized user experience.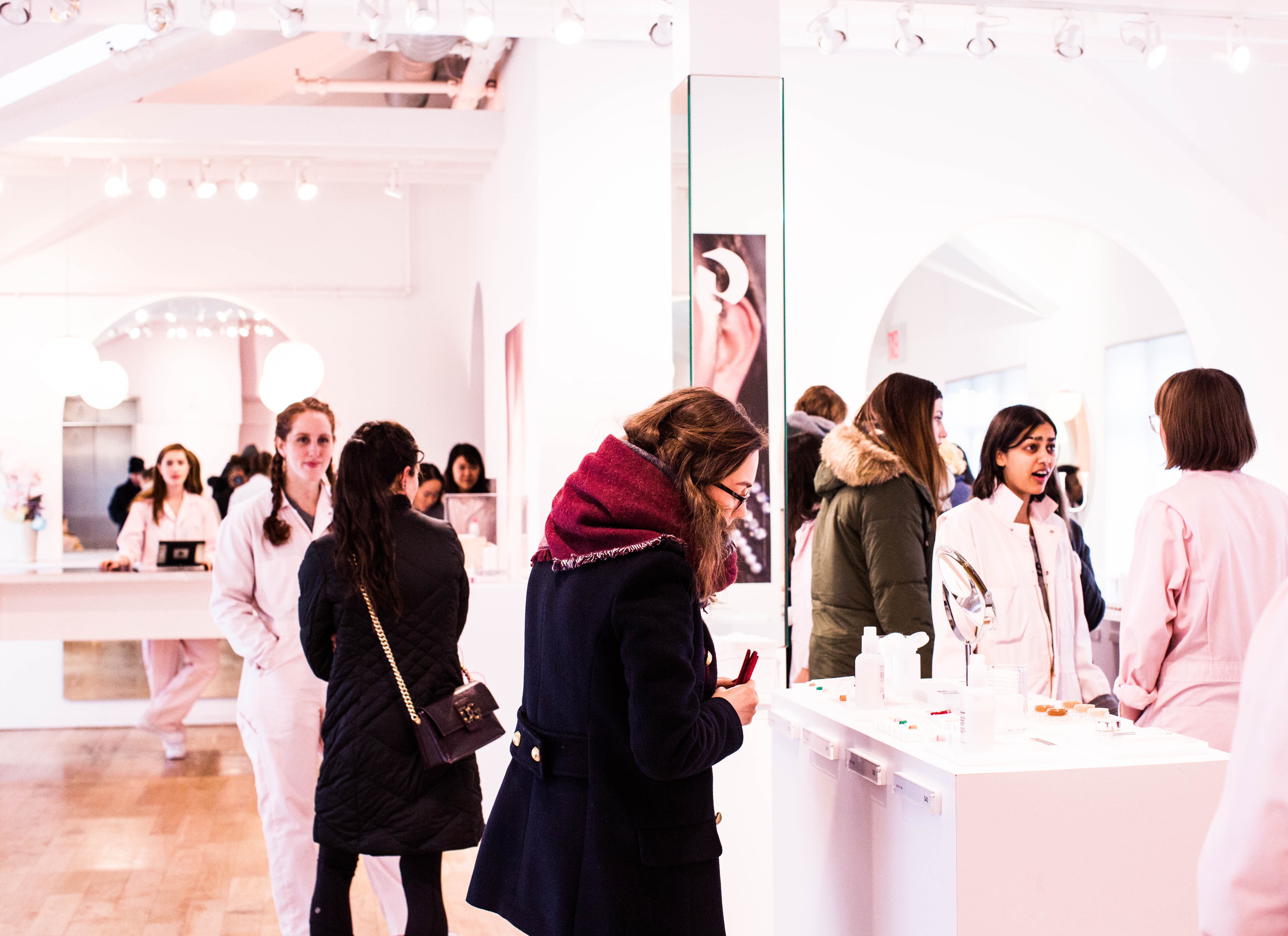 Consumers appreciate a personalized experience when they interact with brands. It demonstrates you truly understand their pain points. Think about the store-front experience. Consumers appreciate a knowledgeable salesperson who can help them sort through purchase options. In a similar way, today's modern consumer likes to get special treatment from brands online.
As marketers deliver a personalized experience, they're able to extend site visits, improve engagement, and increase conversion rates. Consider Under Armour. Through their branded app Record, customers can track and analyze their workouts. In return, Under Armour offers valuable advice about training and nutrition. This smartly casts their brand as a savvy, helpful partner, and encourages app users to trust Under Armour to understand their needs.
Think about the personalized experience people have on Amazon. When consumers log into Amazon, they're offered suggestions of products they might appreciate. Amazon forms these recommendations based off an algorithm that studies customer purchases and browsing history. It also considers products other customers bought who shared similar shopping behaviors. An estimated 35% of purchases come from these Amazon recommendations.
5. Chatbots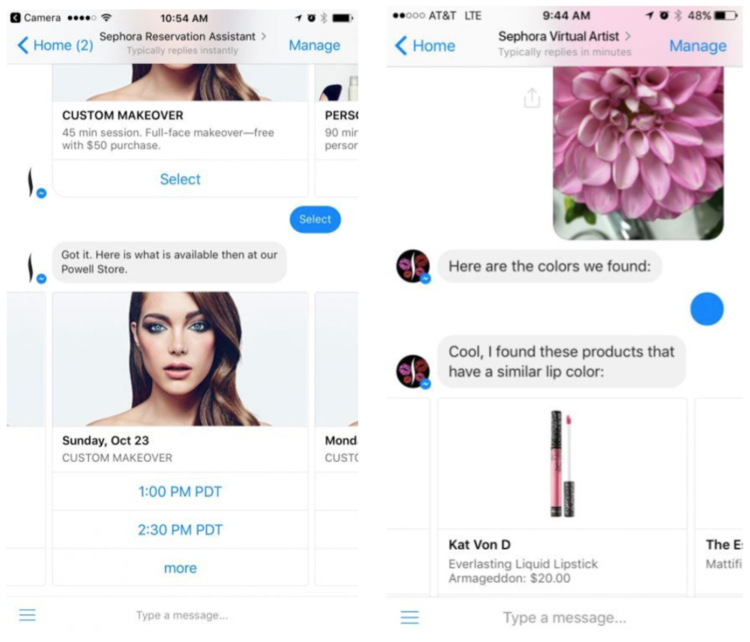 Chatbots are an excellent way to offer a personalized experience for site users and prospective customers.
Modern consumers expect a rapid response when they reach out to a brand with a question or concern. But it can be impossible for brands to monitor their website and social media channels 24/7. Chatbots help brands manage these incoming messages through machine learning.
Customers can reach out to brands through a slew of different messenger apps, like Facebook Messenger or WhatsApp. Chatbot machine learning can be set up to answer the incoming questions and comments from customers in many of these channels. The machine learning technology interprets messages, looks for keywords to understand common concerns and delivers appropriate responses.
Chatbots can be quite a helpful asset for marketers. They allow brands to always be available to customers, without having to make sacrifices to do it. Questions or concerns that a chatbot can't address can be forwarded to a live person, but the majority of the queries can often be answered by a bot.
Take the hugely popular beauty retailer Sephora, for example. This brand employs a few different bots to help them on different messenger platforms. On Facebook, one chatbot helps customers set up appointments. A second bot helps customers find desired products by running 'color match' searches. It can scan images of someone wearing makeup, and match that image to Sephora products. On bot shop Kik, a third bot offers users makeup tips. makes suggestions and directs people where they should go to make a purchase. The Kik bot alone has been able to drive over 600K bot interactions and increase engagement among the brand's teen audiences.
6. Machine learning & predictive analysis for content curation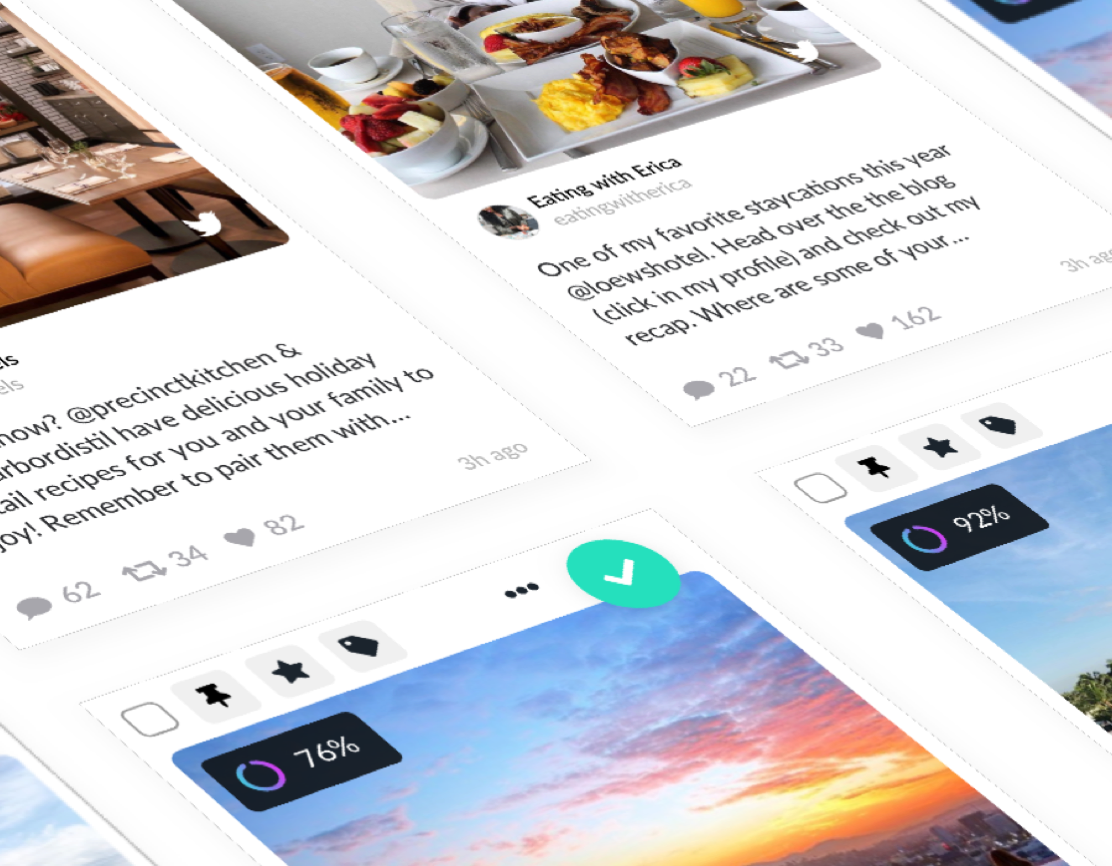 Machine learning's recommendation can also benefit content curation. You can see similar technology when you log into your Netflix account. The streaming giant uses machine learning algorithms to study millions of viewing habits and create personalized recommendation lists. Not surprisingly, Netflix reports 80% of watched content is influenced by their predictive recommendations, and ultimately increases customer retention.
When modern marketers need compelling social content for campaigns, machine learning can assist with content discovery, and prioritize the most relevant content based on their curation history.
User-Generated Content (UGC) is a highly effective means of content that leverages social content generated by existing customers, and can build a strong fan base surrounding a brand. According to Nielsen, 92% of people trust personal recommendations from other consumers. In other words, people are more likely to take the word of someone like themselves over an advertisement. UGC uses content created by other fans, effectively building a community around a brand's product, and encouraging new customers to make a purchase.
The amount of UGC on social media can be overwhelming for marketers to sift through to find content that best aligns with their brand story. Marketers who build UGC campaigns are faced with a lack of time or lack of quality content.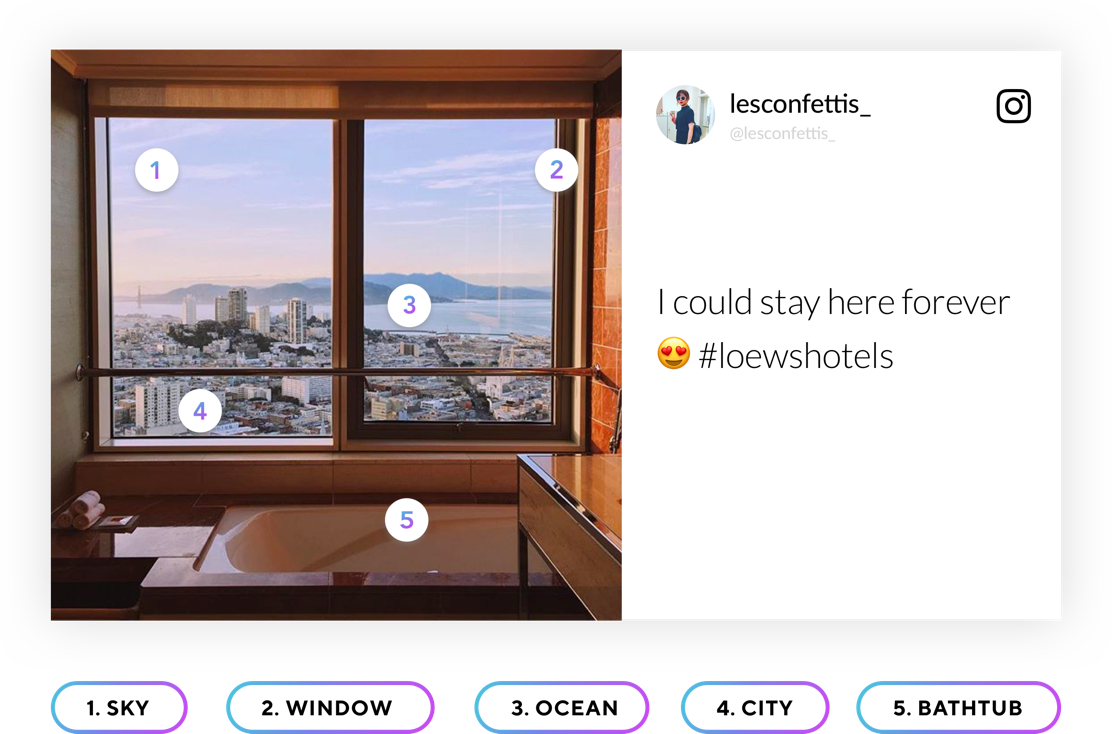 Intelligent curation technology like HUE from TINT uses machine learning that can learn from your content moderation, analyze the elements you want to see in your UGC, and pinpoint the most effective content, at scale. Precise content recommendations mean marketers can more easily maintain professional and consistent content standards, and avoid content that might be inappropriate or misaligned with their brand's core identity.
Ultimately, machine learning and predictive analysis allow marketers to more effectively use their time and do what they do best—create stunning, impactful campaigns.
7. Marketing analytics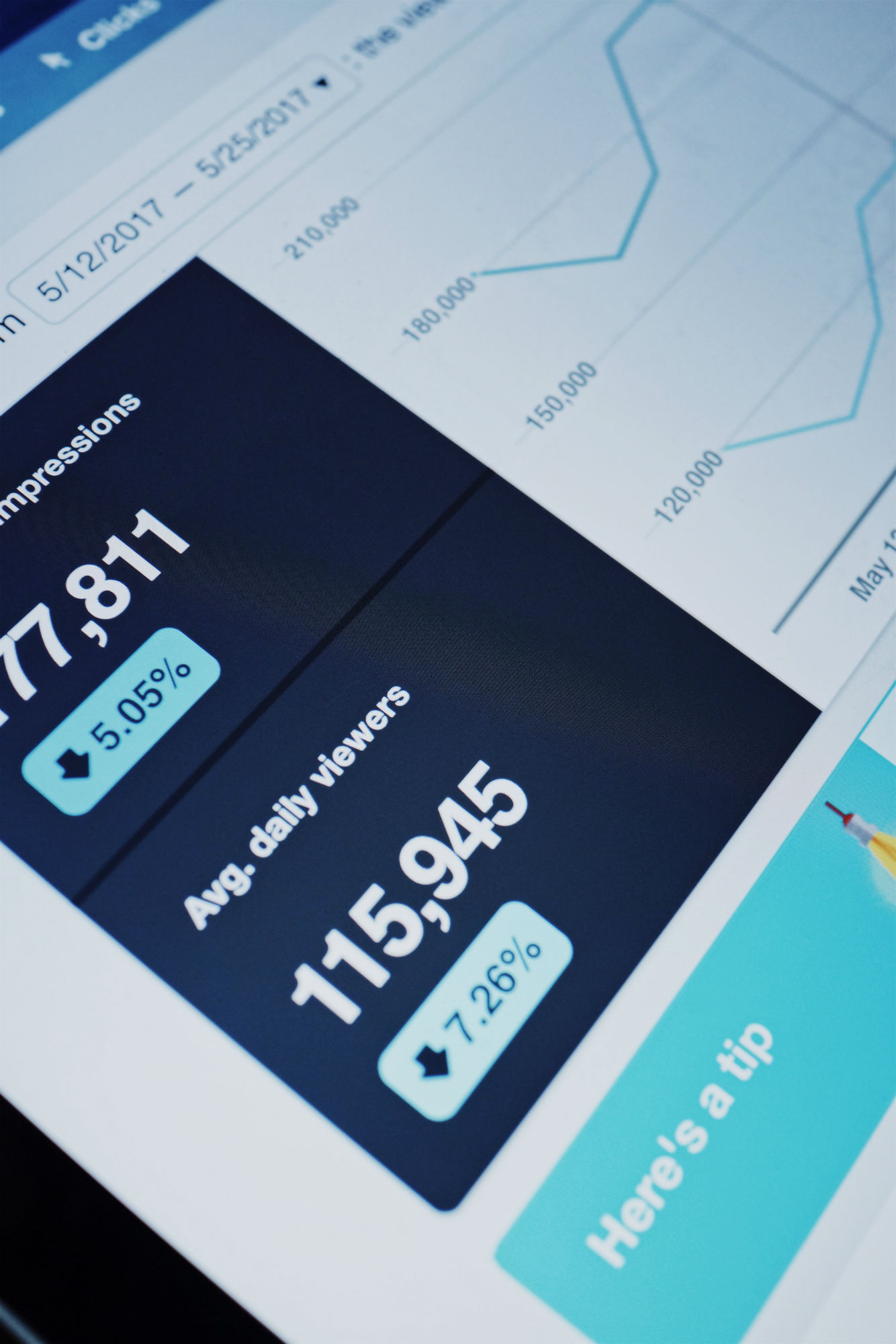 Finally, machine learning and AI can also help brands with one of the most critical responsibilities marketers face. Analytics let marketers know what efforts perform best, and ultimately shape their strategies. In our modern digital world, the customer journey has grown increasingly complex to navigate. Audiences interact with brands across many platforms and progress through buyer stages in non-traditional ways. This makes it difficult for marketers to gather accurate, consistent analytics.
AI can give brands a more holistic picture and can gather data from different audiences across different regions. It can help brands better understand audience behaviors as they interact with content. With this knowledge, brands can refine their strategies and create more effective campaigns.
Artificial intelligence and machine learning are in the early stages of their full potential, but we can already see what they're capable of accomplishing. As algorithms better understand customers, predict behavior, and optimize user experience, this technology only further serves to personalize the entire marketing experience.
In today's modern media ecosystem, brand authenticity is key. To stay competitive, brands should watch how machine learning and AI evolve and leverage them to delight customers. Don't overlook these powerful innovations in your authentic marketing strategy. Leverage TINT's machine learning technology in your UGC with HUE from TINT—request a demo to get started!