Instagram is a mecca of social media, with 600 million engaged users scrolling and sharing posts every single day.
The good news is that users of the platform actively interact with brands that pop up on their Instagram feeds, with many making purchases from brands they first spotted on the app.
Today, there are a handful of ways you can reach your audience on Instagram, whether it's through Stories, IGTV, carousels, or videos.
But, with the platform constantly introducing new and exciting ways for users to explore and consume content, it's harder than ever to keep up with the latest trends and tools.
This is where a healthy dose of inspiration can come in handy.
And, to help you out, we've put together a list of inspiring Instagram campaigns to emerge over the past few years.
1. Airbnb's Diversity Campaign
Airbnb inspired Instagram with their diversity campaign that began with a simple video posted to their feed.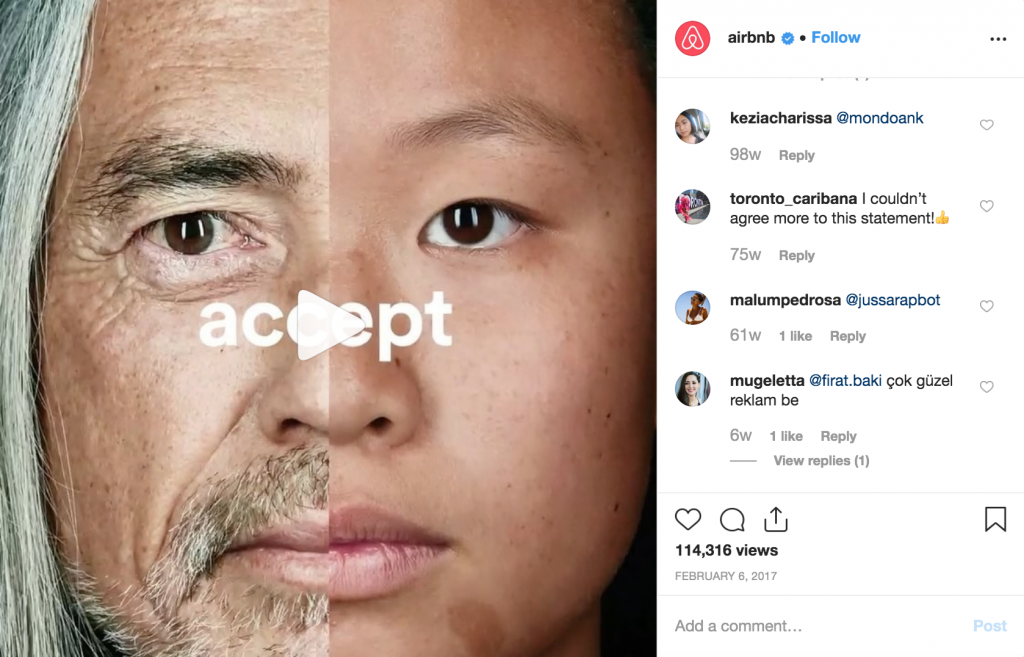 Once the video had gained traction, they followed up with a series of photos from people all over the world that included a story and a message of acceptance.
The brand used the hashtag #WeAccept to spread the message far and wide. As a result, the campaign received a ton of positive attention with the video generating more than 114,000 likes and almost 600 comments.
Why It's Inspiring: Airbnb stepped outside the box and took a risk by sharing content that wasn't directly about their brand, but rather their core values. The result, it picked up thousands of fans that shared the same perspective.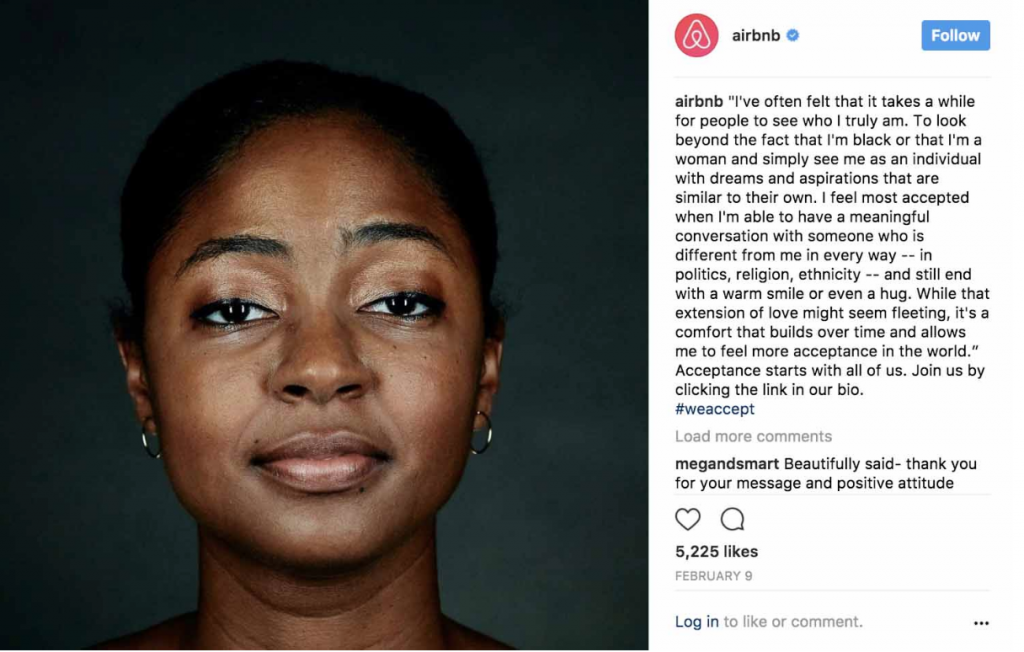 How to Replicate Airbnb's Diversity Campaign
Getting political as a brand is never easy, but if you take a stand on something that important to you as a business, it can quickly bring you closer to your audience. Replicate it by creating a campaign that shares a key mission or core value of your brand rather than something that's related to your products.
2. #RunOldSpice Campaign
Old Spice is an inherently traditional brand that, in the past, has focused on traditional forms of advertising. However, they turned to Instagram in the hopes of reaching a wider audience.
The campaign encouraged followers to "run" in shapes of prizes they wanted to win under the hashtag #RunOldSpice.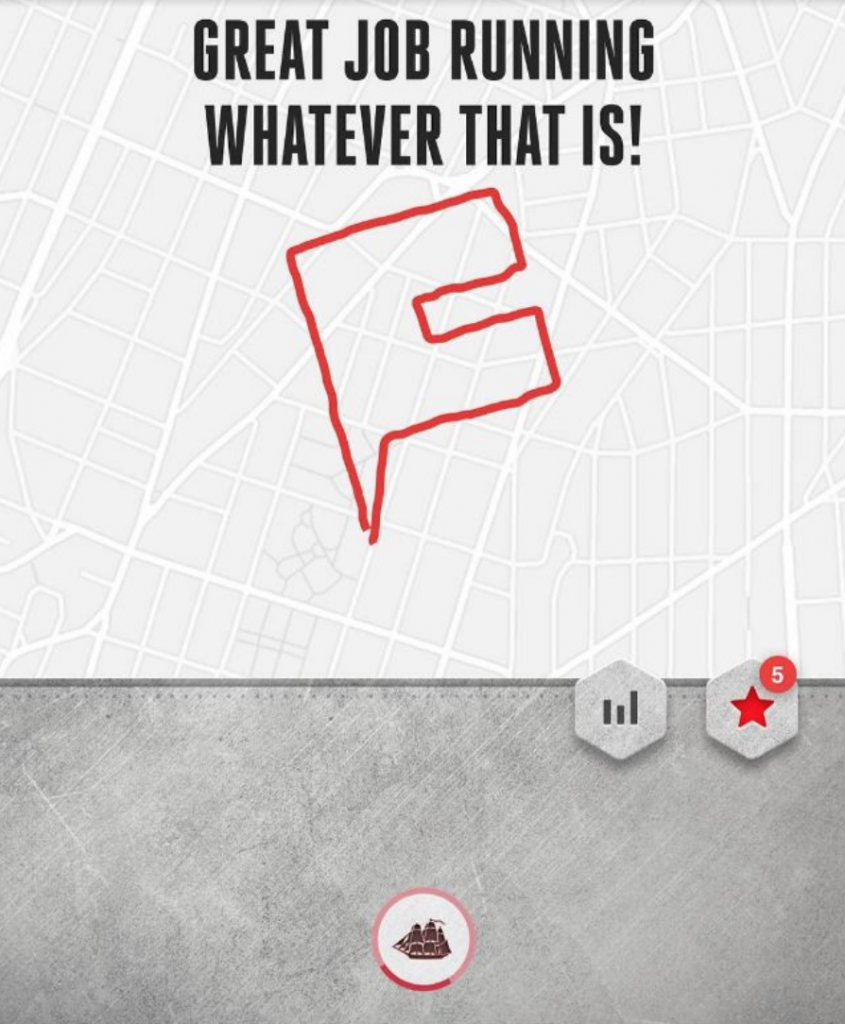 Why It's Inspiring: the campaign shows that even the most traditional of brands can make Instagram marketing work if they get creative with their approach.
How to Replicate the #RunOldSpice Campaign
Identify an interest your audience has (like running) and use that to center your campaign around. For best results, create a fun activity that involves that interest that users can get involved with on social media.
3. Ryu's Giveaway Campaign
Clothing brand Ryu promoted their products with a giveaway under the hashtag #WhatsInYourBag.
The brand engaged their audience and spread the word about the giveaway (and, as an extension, their brand) through Instagram Stories and hashtagged posts.
When users shared a post about what was in their bag, they were automatically entered into a competition with the chance to win a prize.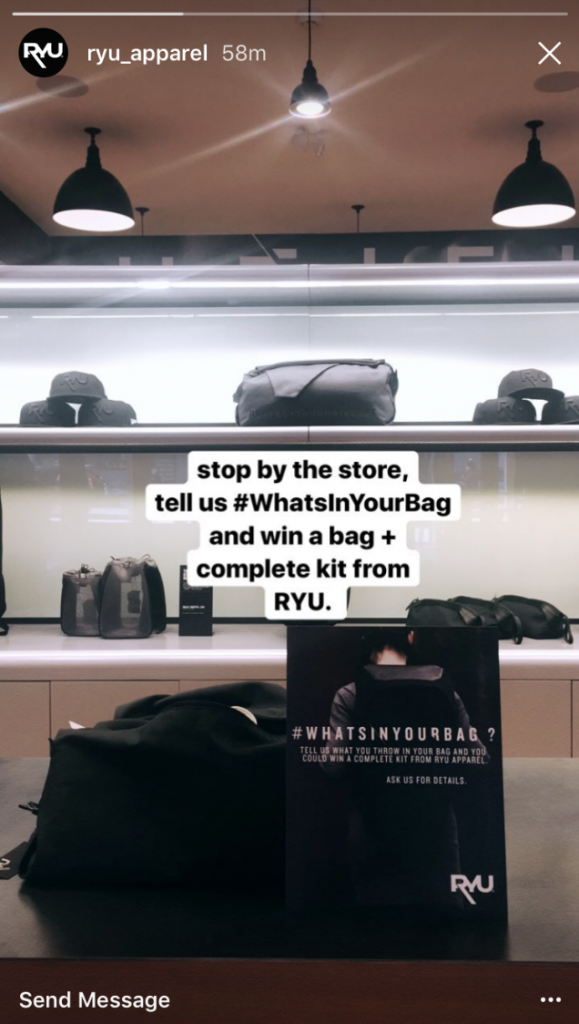 Why It's Inspiring: Ryu created a huge buzz around their brand with the giveaway campaign. It generated more than 32,000 Instagram posts and increased the brand's followers to more than 20,000.
How to Replicate Ryu's Giveaway Campaign
Put together a great prize and run a giveaway to promote your brand and product. Encourage users to share their entries under a designated hashtag to generate a buzz around it – don't forget to interact with your audience when they get involved, as this helps to spread the word further.
4. DJI's Drone Campaign
Drone company DJI tapped into the power of video on Instagram with a campaign that promoted their latest drone launch. They partnered with a variety of different Instagram filmmakers who shot high-quality footage with the new drone and shared it with their audiences.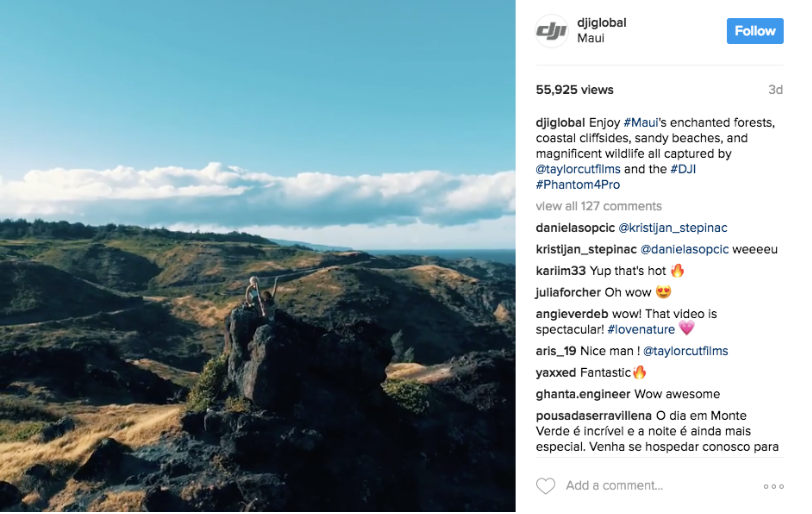 Not only did DJI's campaign feature jaw-dropping visuals (which are always a hit on Instagram), it also leveraged user generated content (UGC) from its followers, which is proven to be more successful than content created by a brand itself.
Why It's Inspiring: people love looking at beautiful images, and the footage shot for DJI's campaign was nothing less than breath-taking. They used the full potential of their product to create incredible content that users lapped up.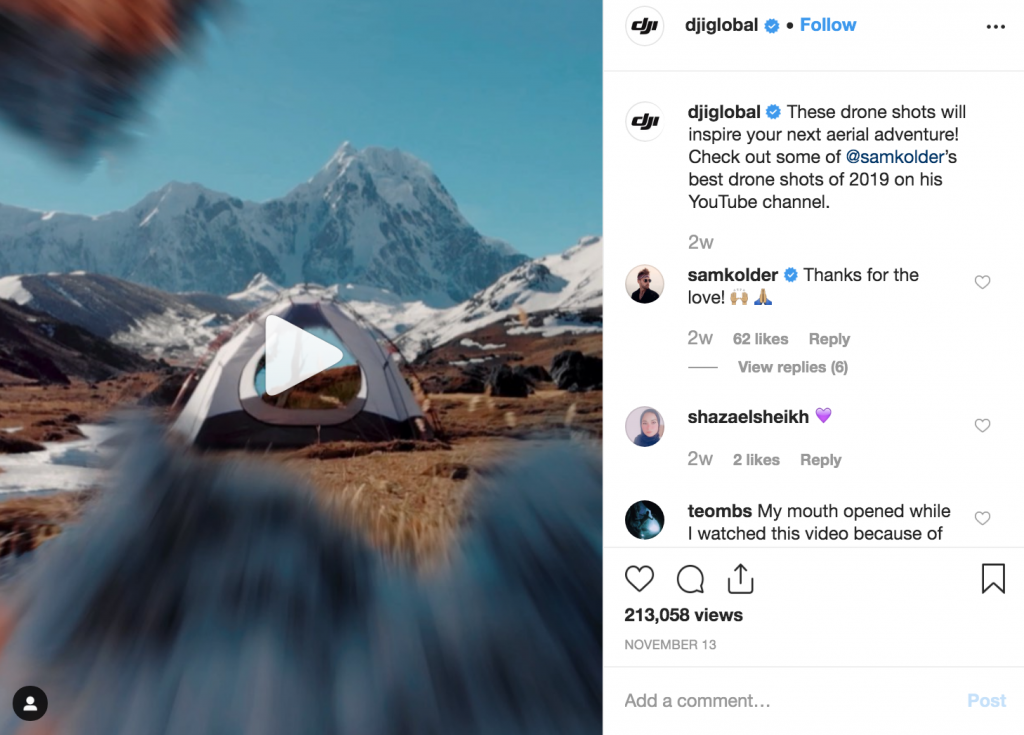 How to Replicate DJI's Drone Campaign
Don't just stick to static images; use video as well, and get your audience involved while you're it.
Encourage them to share footage of them using your product or doing something with your product, as this adds a human element to campaigns and is far more likely to be shared than images produced in your marketing department.
5. ASOS's Instagram Stories Ads
ASOS was one of the very first businesses to launch an advertising campaign through Instagram Stories.
As part of the campaign, they created a series of ads that aimed to fully immerse viewers in the brand. They didn't set out to sell any specific products or generate sales; instead, they wanted to boost brand awareness by constantly showing up in users' Stories's feeds.
Why It's Inspiring: ASOS took a leap of faith and tried out a fledgling advertising method. Instead of focusing on selling, they chose to use the platform to boost awareness – and it worked. The campaign resulted in a 14-point lift in ad recall in the UK and a 7-point increase in brand awareness in the US.
How to Replicate ASOS's Instagram Stories Ads Campaign
Instagram is a great place to create brand awareness, and the Stories feature gives you the chance to show the raw and real side of your brand to carve deeper connections with your audience.
Tap into the Stories feature and create a series of brand-boosting ads that will continue to show up in your users' Stories feeds.
6. Pacific Northwest Wonderland's Instagram Stories
We're sticking with the Instagram Stories feature with this inspiring entry.
Pacific Northwest Wonderland (PNW) put together a series of Stories that included creative call-to-actions. They used these to promote limited-time offers and prizes that could be snapped up on a first come, first served basis (i.e. followers that were first to click the link in PNW's campaign Stories were eligible for a prize).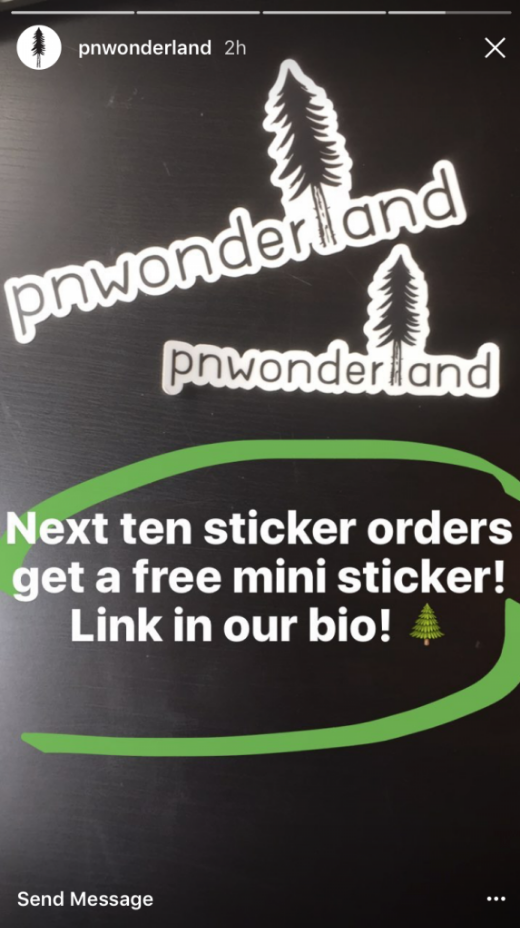 This ensured that the brand's followers were constantly checking their Stories so they didn't miss out on winning.
Why It's Inspiring: PNW added a twist to the Stories feature by injecting a sense of urgency in there, too. Fans were kept on their toes, while PNW were kept front of mind.
How to Replicate PNW's Instagram Stories Campaign
Leverage the power of urgency with limited-time offers promoted through your Instagram Stories. Implement creative calls-to-action and give prizes to followers that take quick action.
7. Sonic Drive-In's Shakes
Sonic Drive-In created square milkshakes in line with Instagram's famous "grid" layout. They did this in partnership with popular culinary Instagrammer, Chef Jaques LaMerde and sold them during Coachella through a shop-on demand feature.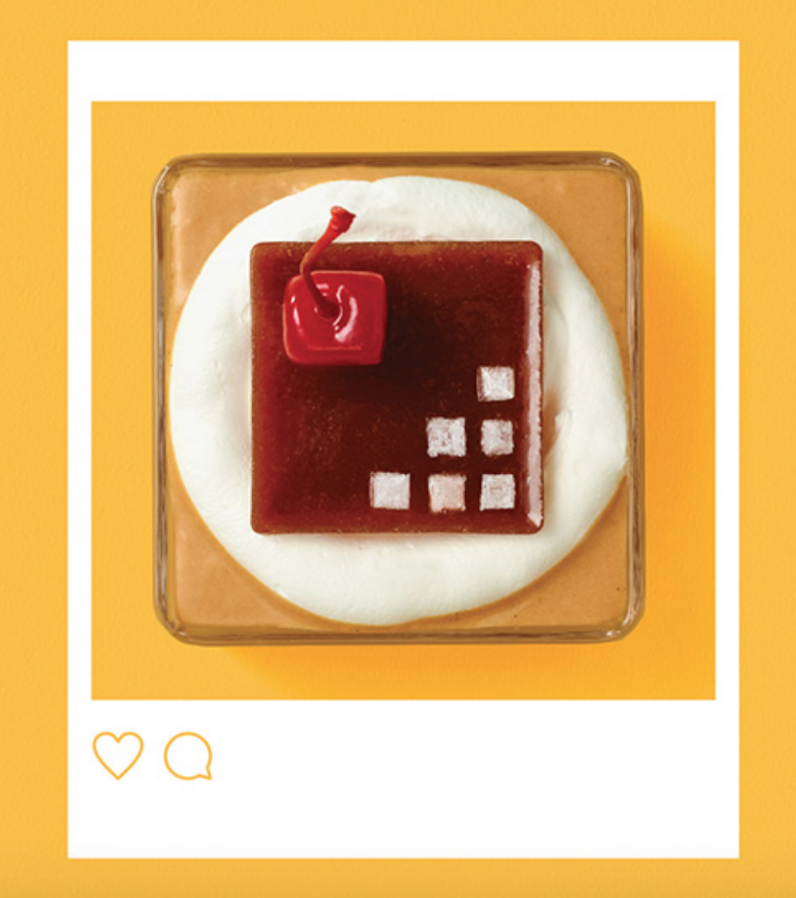 This allowed customers to choose a flavor through an Instagram ad and have their shake hand-delivered through intelligent geo-fencing. Payment could be made via an image posted to Instagram under the hashtag #SquareShakes.
Why It's Inspiring: Sonic Drive-Ins brought traditional advertising into the digital age. Allowing customers to order and pay for a product that was then delivered instantly through geo-fencing is an incredible leap forward, and something that could be a major player for retailers in the future.
How to Replicate the #SquareShakes Campaign
Mix traditional marketing with digital technology and leverage a number of different Instagram features at the same time to create an enjoyable (and memorable) customer experience.
This method could be particularly useful at events or if you're launching a new product.
8. Nest's #CaughtOnDropCam
You wouldn't think that brands like Nest would perform particularly well on Instagram. Security isn't exactly the most exciting industry in the world, and sharing images about being watched verges on creepy.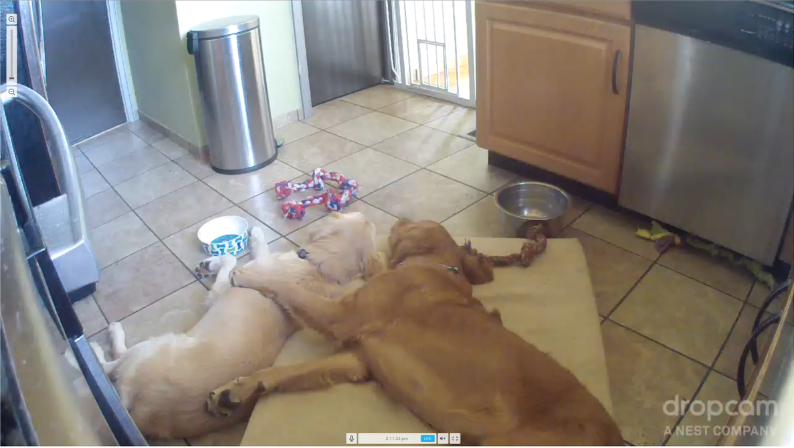 However, Nest managed to get it right with their #CaughtOnDropCam campaign that encouraged users to share funny clips caught on their security camera. The result was a hashtag filled with pets gone wild and hilarious at-home moments.
Why It's Inspiring: Nest took a potentially dull and, for some people, creepy topic and turned it into something funny and engaging that had people all over the world laughing out loud.
How to Replicate Nest's #CaughtOnDropCam Campaign
If your product isn't the most exciting thing in the world, think about the ways you can entertain your Instagram followers with it. Rather than focusing on the features and what it can do, try and tap into a human element that Instagram users can relate to.
Get Creative to Be Inspiring
Instagram has been a hugely successful platform for these brands to launch their new products on or to simply generate awareness through, but it's only been so successful for them because they have been brave enough to think outside the box and get creative.
You too can follow in their footsteps if you take inspiration from these campaigns and use these fantastic ideas for your own brand moving forward.