TINT recently partnered with TechSoup, a global organization dedicated to helping nonprofits access the technology they need to operate at their full potential. Together, we'll be making our product more available to small and medium-sized nonprofits. To mark the launch of our partnership, we decided to give away 10 annual Pro Plans along with some social media consulting– each worth $5,100.
So, how do you give away your product to deserving nonprofits and generate a little social media buzz at the same time? By running a hashtag contest.
Goal
To give away $51,000 worth of TINT to nonprofits.
To increase visibility of TINT in the nonprofit community.
The Campaign
TINT asked nonprofits and their supporters to share why they love their nonprofit, using #TINT4Good and at-mentioning us (@TINT) in their post for a chance to win our product. At the end, 10 winners we selected using a random number generator and notified via social media.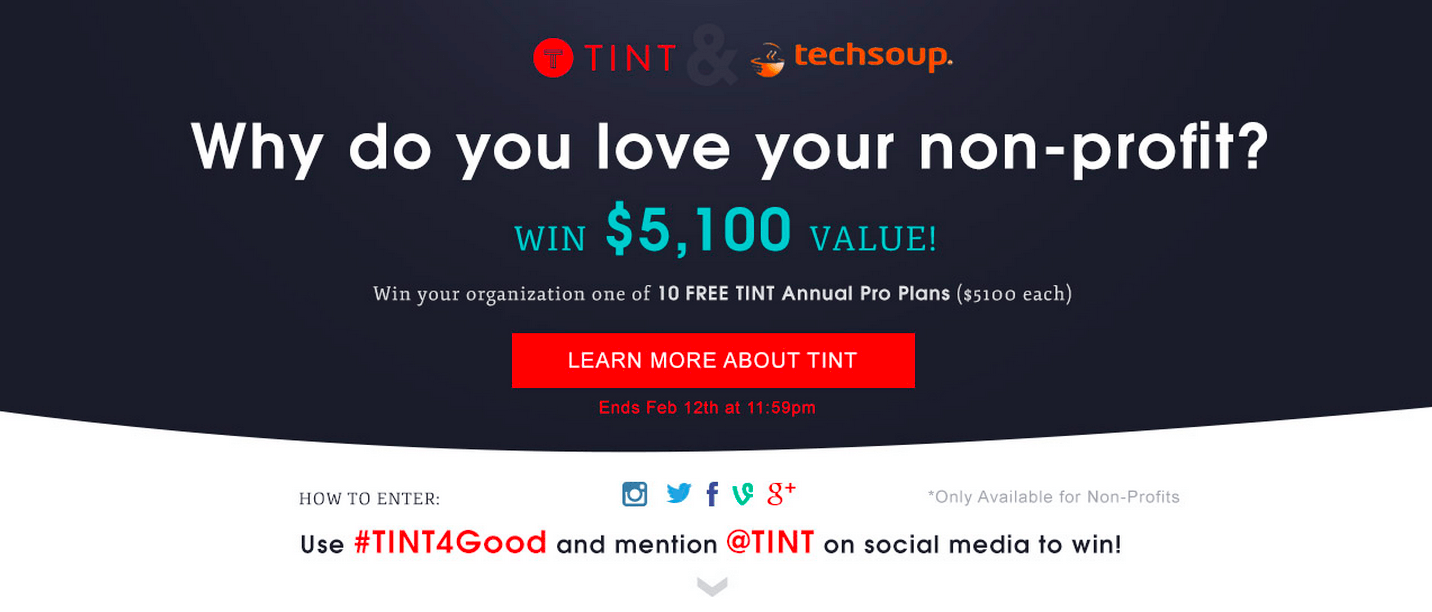 The Numbers

TINT received 555 submissions over the weeklong contest, mostly from small nonprofits themselves, and from a few individual supporters as well.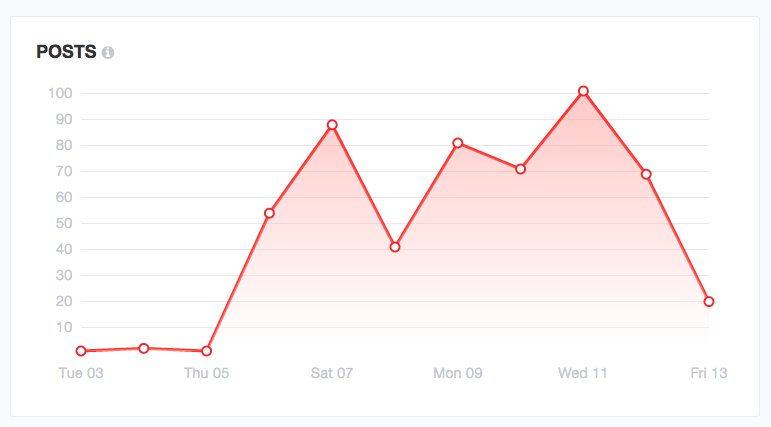 The campaign generated 500.19K impressions.

Though we made every network available, the bulk of posts were from Twitter and Facebook, which reflects the kind of content we asked for (words instead of images or video) and also tells us which networks are particularly active for this demographic of small nonprofits.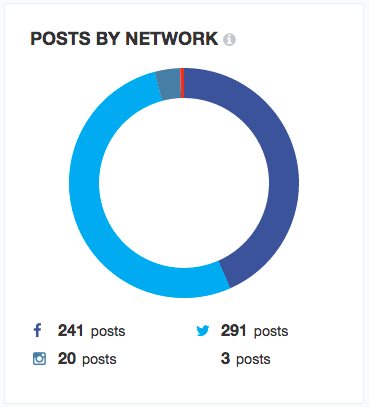 What Worked
A couple factors helped to make this campaign such a success.
Strong partnerships with non-profit tech organizations (including TechSoup, SM4NP, and NTEN) that helped spread the word about the contest to their own networks, with our target audience.
Using an Actionable and Inclusive call-to-action likely increased participation greatly. Initially, we were going to ask nonprofits to share "How will you change the world using Social Media?" – an extremely tough question to answer, especially in 140 characters or less. Its also a question very few people in the organization would have been able to answer. By broadening our querry to "Why do you Love your nonprofit" we made it possible for every non profit employee to participate, as well as supporters of the nonprofit to participate. This meant that the nonprofits themselves were sharing about our contest to their audience.
Spreading the Love. Asking, "What do you LOVE about your nonprofit" made this a timely campaign during the week leading up to Valentines Day. The posts we generated were not only helpful in spreading the word about TINT, but also gave nonprofits the opportunity to mobilize their supporters to spread the word about what makes each organization great.