A lot goes into creating an ecommerce store. You have to think about what to buy, who you're going to sell to, where you're going to sell from, shipping options, payments, and everything in between.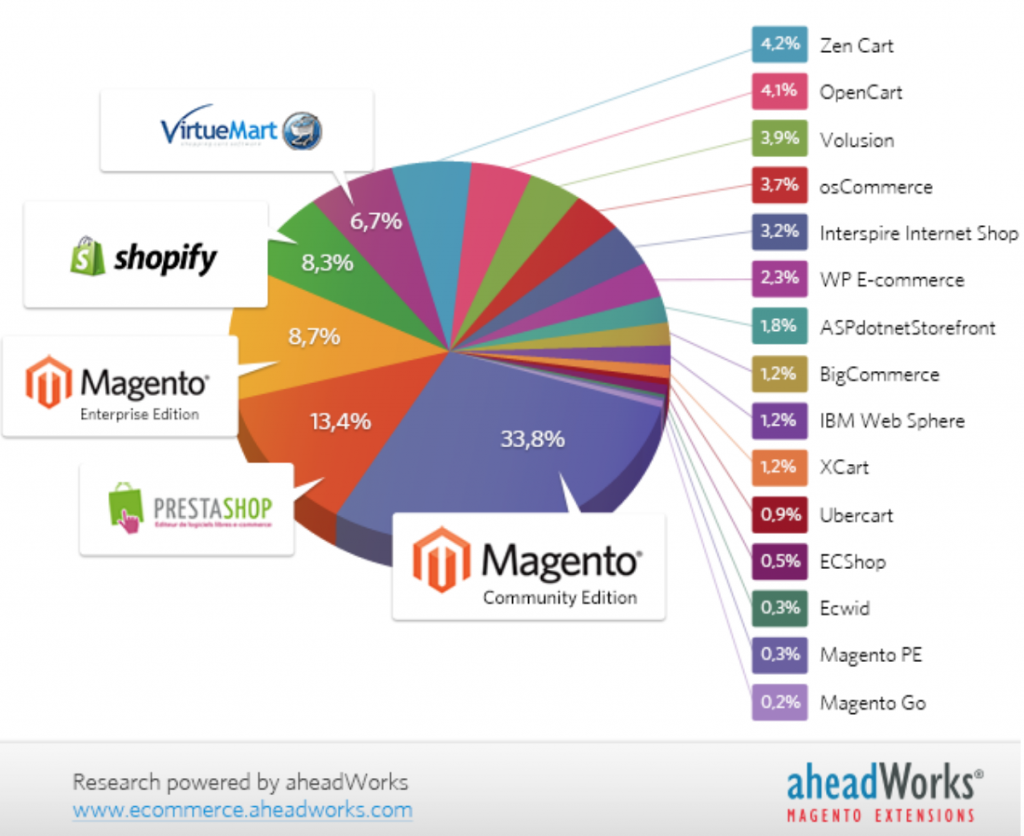 Then there's the actual act of encouraging people to buy.
This is perhaps the hardest part of running an ecommerce store. If you don't do it right, your sales will remain stagnant, and you may have to close shop sooner rather than later.
However, if you stick to a few key conversion tactics, you'll boost sales, generate more customers, and create a much better shopping experience for your buyers (which means they'll keep coming back for more).
Wait… What's a Good Conversion Rate?
Conversion rates vary wildly depending on what industry you're in, what you're selling, and who you're selling to.
While there might be an "average" conversion rate for the ecommerce world in general (1%-2% is fairly common), a good conversion rate is one that's better than you have right now. It's as simple as that.
Here are some top tips for boosting your conversions.
1. Quality Images and Engaging Copy
The biggest thing that stops consumers buying goods online is the fact that they can't see or feel the product like they can in-store.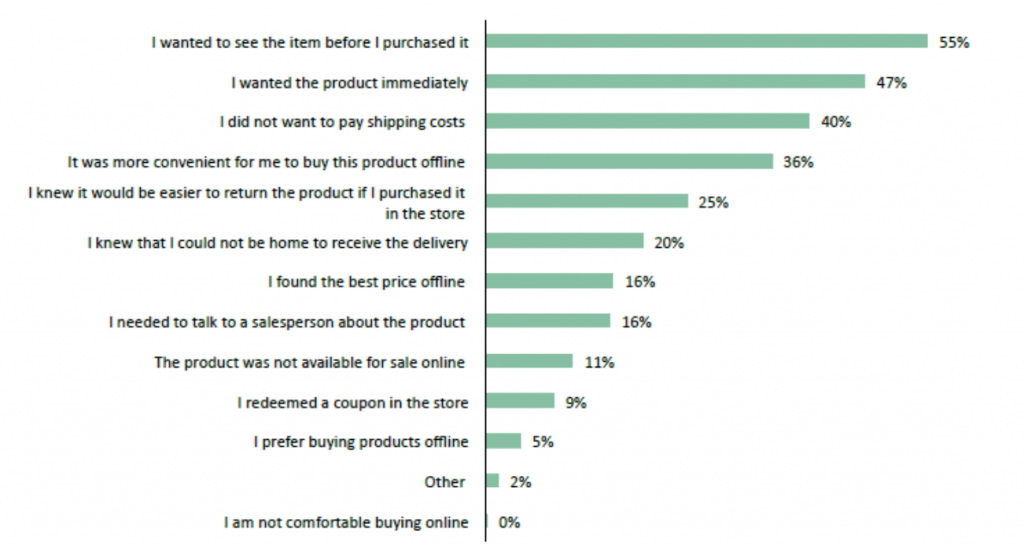 This means it's your job to show off your products in the best way possible so that prospects don't think twice about clicking the buy button.
To do this, you've got to have high quality, eye-catching images that present your product from all angles – the front, side, back, and top, if you can (and if your product warrants it).
According to research, images are the number one way to boost conversions online.
Think about it:
They're the first thing our eyes are drawn to when we visit an online store – if something looks good, we want to buy it.
Take a look at this product listing for Nike's Air Max.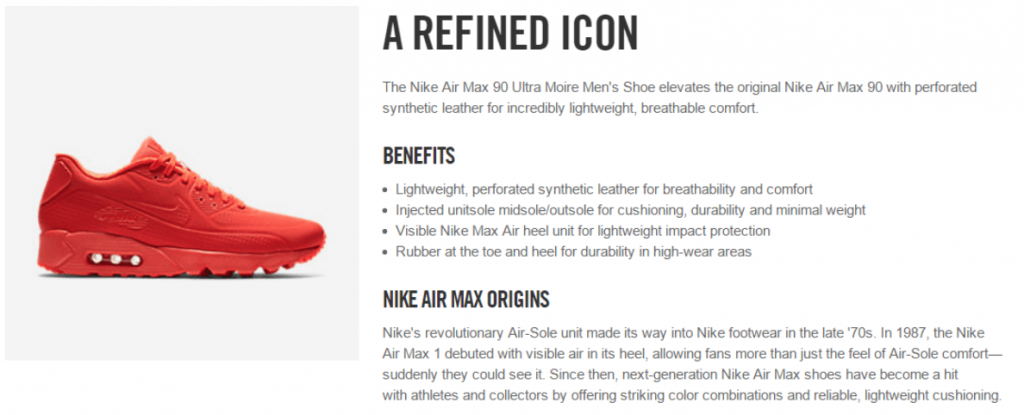 The photo is sharp and clear, and the copy complements it. Nike doesn't just list out the materials in a boring way, they incorporate them into a list of benefits, so the buyer knows exactly how these trainers will change their life.
While your images should be simple, bright, and clear, your copy needs to explain:
Who the product is for

What the product does or what it's used for

Why it's good, or why someone might need it in their life
If you want to save time and money when creating an eye-catching e-store, consider choosing the best eCommerce themes that match your brand identity to provide your website visitors with a positive user experience.
2. Incorporate Videos
While photos are incredibly important in ecommerce listings, so too is video.
In fact, studies have shown that having one or more videos on your product pages can skyrocket conversion rates anywhere between 84% and 144%.

Videos are an engaging form of content that allow potential buyers to see your products in a way that images don't do justice.
In fact, in the State of Video Marketing report, a whopping 97% of businesses said that videos helped them increase their prospects' understanding of their product, while 81% linked it to a direct increase in sales.
There are two key reasons that video is such big conversion booster:
They tell a story

– ever since human life began, we've been enamored by stories because they get us to think, act, and feel

They are human

– although online shopping is an inherently digital act, consumers still crave a human connection with the products they are interested in and brands they buy from.
And here's the thing – while it might seem like video production is this huge, costly extravaganza, it really doesn't have to be.
In fact, with the advent of smartphones that all come equipped with decent cameras, it's quick and easy to knock up a simple but effective video for your products.
So what kind of videos can you create? Think outside the box and include videos like:
Product tour videos that show your product from every angle

How to videos that show your product in action

Customer testimonial videos

Storytelling videos that incorporate your product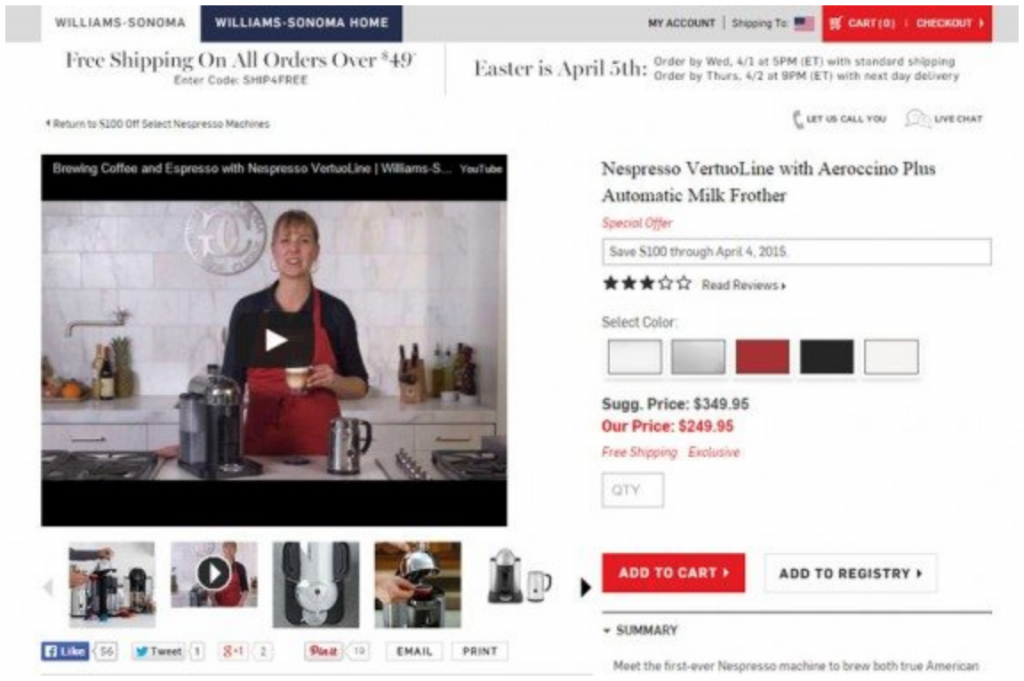 This example shows the product in action in a "how to" explainer video.
3. Add Social Proof
Consumers today are savvier than ever before, and they no longer buy into the traditional forms of advertising where brands essentially shove their message down the throats of anyone who'll listen.
Instead, they actively seek out peer reviews and testimonials, specifically looking for proof from people like them that the product works.
Think about it:
Say you're looking to buy a new washing machine.
You find one that looks great but has no customer reviews, and you find another very similar one with a slew of 4-5 star reviews.
Which one do you go for?
If you immediately choose the second option (the one with the reviews), you're not alone. In fact, 93% of consumers admit that online reviews heavily impact their purchasing decisions.
Having the extra proof that a product works and does as it says in the listing is invaluable for boosting conversions.
Social proof doesn't just have to mean customer reviews, though.
It can also refer to:
User generated content

, whether that's in the form of UGC images on the product page or a Tweeted testimonial

Case studies

, which can be particularly effective if you're selling a high-priced product, something that's particularly complicated, or an item that it's difficult to share the value of

A sentence that signifies how many products you have sold in a certain timeframe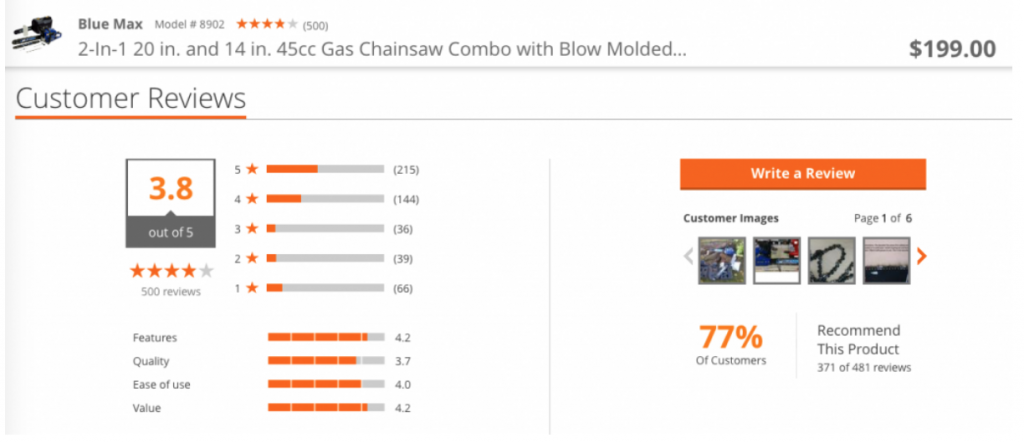 This ecommerce brand makes a big deal of customer reviews on their product pages.
4. Use Hotspots to Generate Fast Sales
If you think that the only way you can increase your conversion rates is by tweaking elements on your website, think again.
Social media is a huge part of online shopping today, and you can incorporate platforms like Instagram into your selling strategy while keeping sales on the up.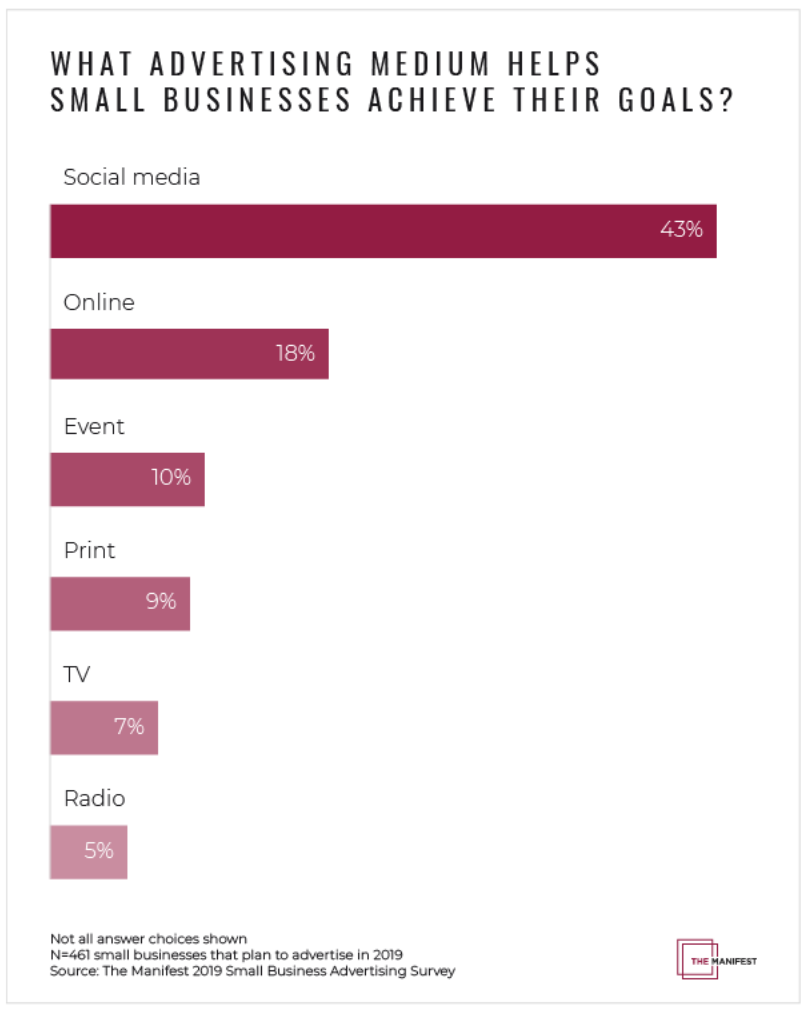 Research shows that more than 80% of Instagram users follow a brand, while 60% of users find out about new products through the platform.
However, it takes a little more than just posting pretty pictures of your products and hoping for the best – especially if you want to dramatically increase your conversion rates.
The key is to make it as simple as possible for users to navigate to your product pages directly from Instagram.
TINT's new hotspots feature allows you to do exactly this.
It works by tagging all the products in an image with shoppable links that users can click on. From there, they're taken directly to the product page where they can make a purchase.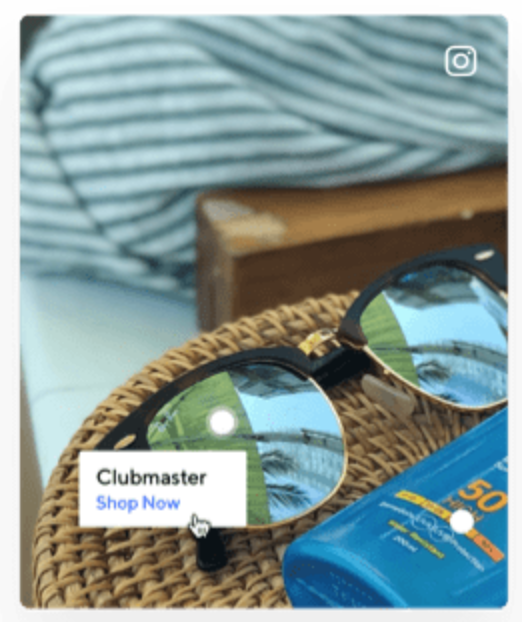 Hotspots also allows you to create eye-catching scenes and images to post on Instagram without losing the ability to mention and link out to every item in shot.
5. Inspire Trust
With so much competition out there, it's easy for ecommerce brands to lose customers to a competitor.
To avoid this, you need to create a solid sense of trust.
When this happens, consumers are far more likely to buy from you even if you're prices are higher.
On top of this, customers always come armed with a list of objections. As consumers, we actively want brands to tackle them so we can justify making a purchase.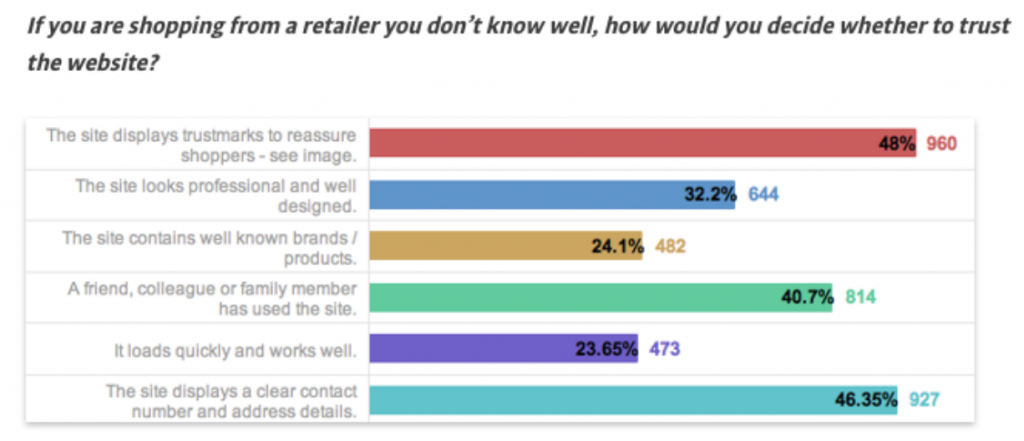 To generate trust around your ecommerce brand, here are a few considerations:
Have a clearly defined returns policy that customers can quickly find and understand

Offer money-back guarantees if customers aren't happy with your products

Provide a live chat service so that customers can ask pressing questions in-the-moment

Include warranties with your products

List clear and concise shipping details so customers know exactly when they can expect their product
Increasing Ecommerce Conversions Doesn't Have to Be a Drag
The ecommerce landscape is crowded and competitive.
You don't have to change your full ecommerce strategy to drive sales, but by considering a few of these tips, we know you'll see better conversions.