Today, Google launched Shoelace, a free social platform designed to share local "handpicked things to do with others who share your interests". This is not Google's first attempt at location-based social platforms, or social media altogether. Let's dive into the new platform, what we know, and what it says about the current social media environment.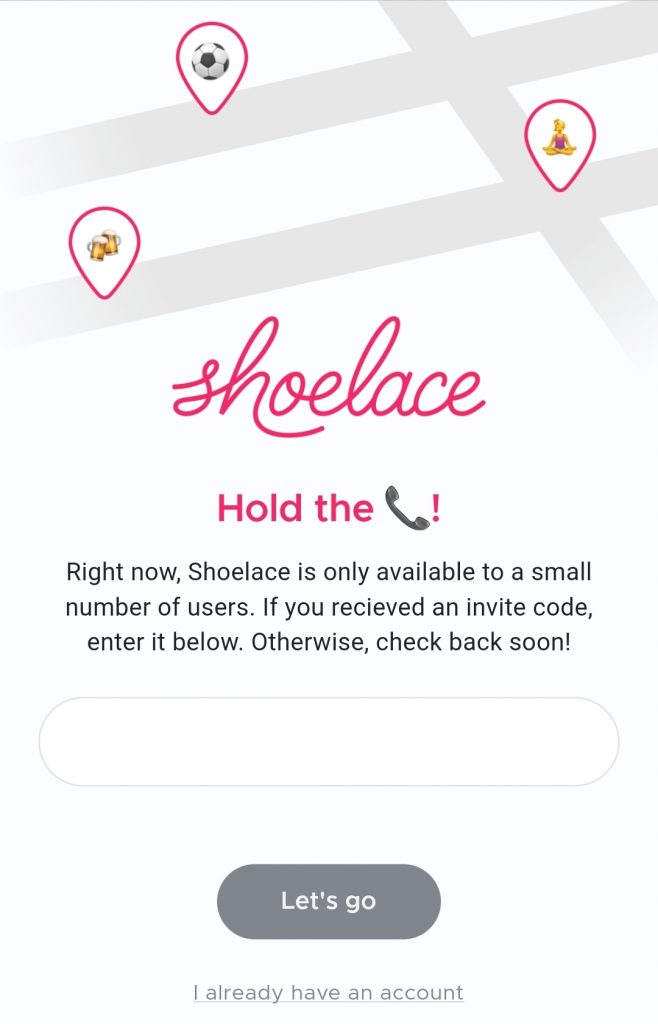 What is Shoelace?
Shoelace is a location-driven mobile app from Google's experimental projects workshop, Area 120. It is designed to help people connect with hyper-local in-person activities based on shared interest.
The Shoelace App touts three main goals. First, helping people "find their crew", making it easier to meet and connect with new people. Second, to aggregate activities and place them on a map. Finally, the app hopes to help coordinate activities among friends or people with similar interests.
The hyper-local aspect requires users to join specific communities known as Loops. Joining a Loop, according to the website, could require additional verification to ensure that only real locals are participating.
As of the publication of this blog, the Shoelace app has been downloaded over 1000 times in the Google Play Store. iOS download statistics were unavailable.
What type of events are on Shoelace?
Early renderings from the Shoelace website show a map with specialized pins for events like billiards, video games, soccer, pet playdates, cycling, and yoga. The sample "discover" event is a yoga event that has the time, location, and an open invitation to the community.
Other sample events include things like "Spin Vinyl on vintage decks", "Play ping pong at a modern lounge with a full bar", and "hear comedians brave an open mic".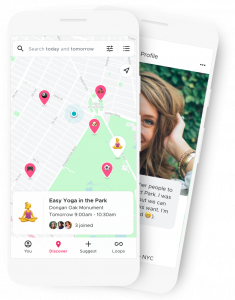 What does the app look like?
The app is obviously powered by the Google Maps API. The interface and UI feel like a minimalist version of the standard Google Maps mobile app with a smattering of emojis mixed in. The menu includes filtering options, the ability to suggest events, and personalized profiles.
Who is the target of the app?
The app screams Millennials and Gen Z. From the abundance of emojis to the types of activities, this is clearly meant for people trying to escape the gravitational pull of mega social sites like Facebook.
What are the initial responses?
The initial reactions range from cautiously positive to a pessimistic eye roll. Many people still feel burned by this year's sunsetting of Google Plus and more than a few commentators have referenced the now defunct local discovery tools Google Schemer.
How do I join Shoelace?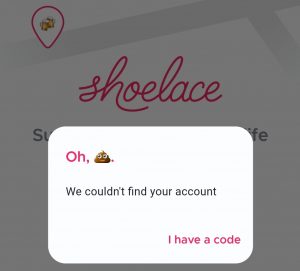 You can't… yet.
Early access was limited to testers in New York City. The Shoelace website had a form to submit interest in testing the roll-out, but was quickly closed due to being "overwhelmed by the response". The form now says that they are closing the waitlist to focused on rolling out the product within a few select communities. Specific communities were not mentioned.
The app is currently only available on Android, but comments on the Product Hunt page indicate that there is a live Apple TestFlight for Shoelace.
What does this say about the existing social media environment?
People are looking for a more authentic social media experience. Facebook is inundated with fake news and echo chamber politics. Instagram is filled with "influencers" trying to sell an overly-curated and inauthentic worldview. People want to bring the social back into social media.

The social media needs of Gen Y, and Gen Z are not being met. Facebook is

losing the under 35 age group

at an alarming pace. They have traditionally fled to platforms like Instagram and Snapchat, but as those platforms become increasingly commercialized, this demographic set is open to new options.

People who move are looking for ways to quickly connect with their communities. Geographic mobility, the

expansion of the digital knowledge economy

, and the rise of digital nomads have created new opportunities . The

2017 American Housing Survey by the US Census Bureau

found that one-fifth of all Americans who relocate end up moving more than 50+ miles from their original home. In the past, things like religion and civic organizations (Masons, Elks, Kiwanis, Rotary, etc) were an immediate connection to a local community network. With Millennials

increasingly spurning these organizations

, there needs to be a way for them to connect to their neighbors.