Authentic marketing and user generated content has transformed the marketing industry, and businesses are looking for new ways to incorporate UGC into their campaigns. Some businesses are even using live social displays to increase sales in their physical retail stores, and digital signage is transforming the hospitality industry as we speak. A great example of this is the recent launch of the social TV channel at the Atlantis The Palm, Dubai resort.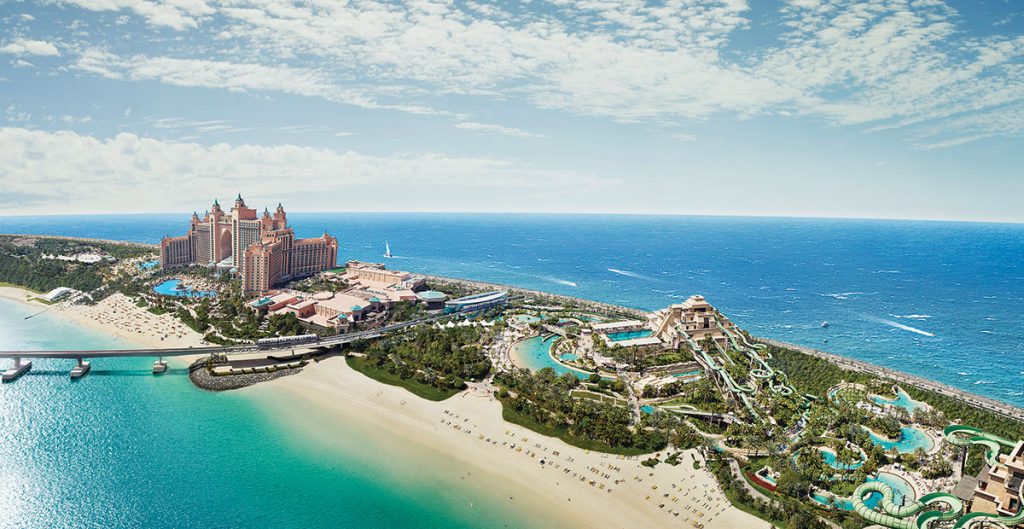 What is Social TV?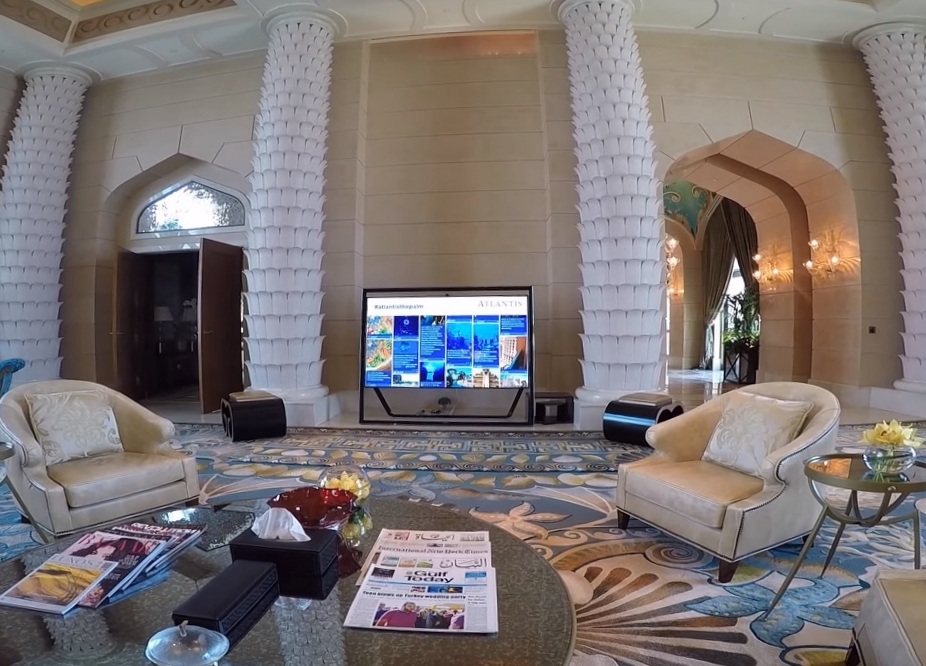 The Atlantis, The Palm resort in Dubai recently partnered up with TINT to create their new, groundbreaking social TV channel. This channel shows relevant, highly targeted UGC to on-property guests. The channel combines this stream of UGC with powerful CTAs to drive engagement, website visits, and on-property sales. CTAs become even more powerful when partnered with the guest-created content; it's authenticity that results in action.
By using TINT to fuel the social TV channel, the resort is able to carefully moderate the streams of content that users are seeing. Not only does this mean that they can filter out any negative content if necessary, but they can also use send different, relevant streams to different types of customer. This can drastically increase the impact and results of the channel.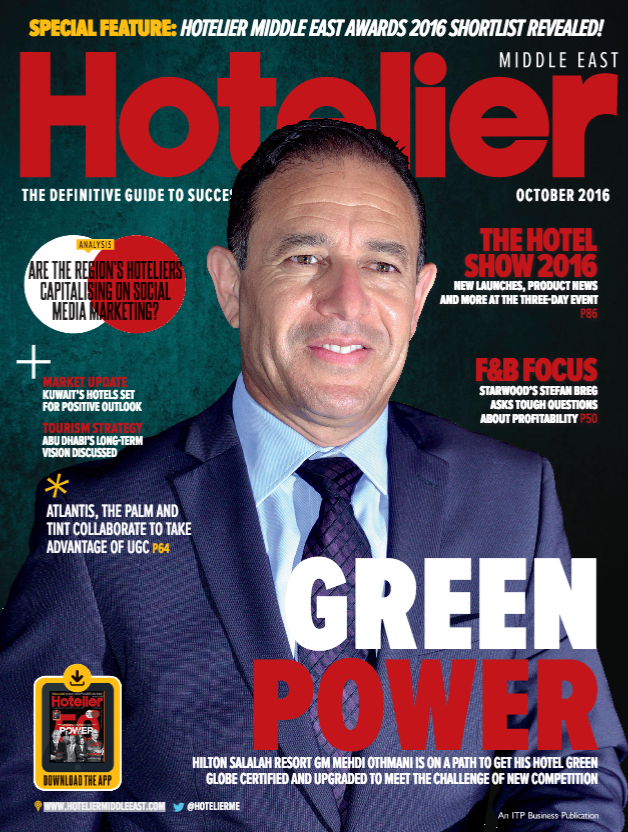 In an article in Hotelier Middle East, Ravini Perera (the SVP sales, marketing, & PR rep of Atlantis The Palm, Dubai) acknowledged that social TV launch came about since they knew the value of the UGC created by resorts millions of guests that visit the resort annually. She said that since research showed that UGC was considered to be 50% more trustworthy and 35% more memorable than traditional marketing, they sought to find a way they could display that content onto their mediums' channels.
So, they came to TINT to a highly personalized, easy-to-use content curation and display system that would complement their brand and be easily adapted to their needs.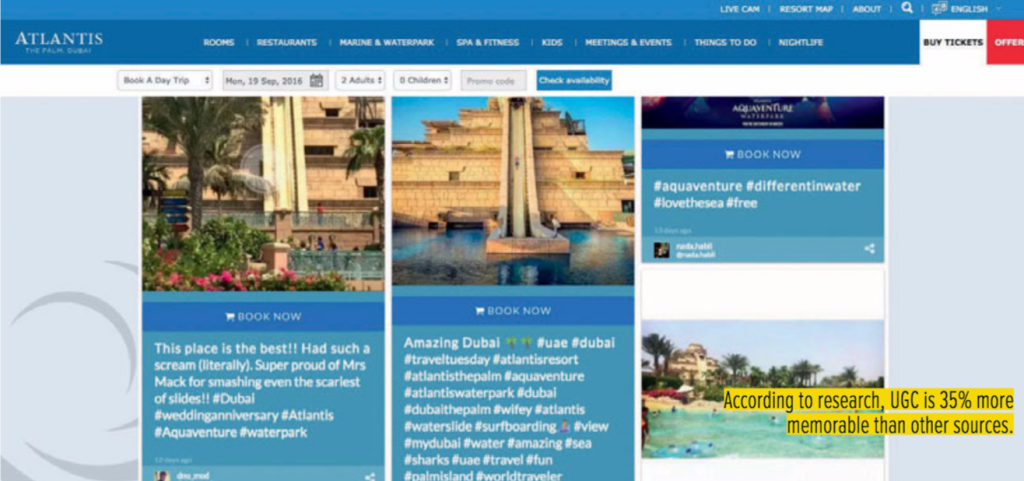 Why Use It?
Atlantis The Palm, Dubai is expecting to see very real and very major benefits from their social TV channel, including more social engagement (which means more brand advocacy), more website visits, more website sales, and–perhaps most importantly– more on-property purchases, which will increase the value of the average customer and drive up revenue.
Let's look at the resort's restaurants, for example. On-site restaurants are a great source of income for resorts. Since consumers are exceptionally likely to look for peer recommendations about restaurants, perfectly timed UGC can drive sales. You can even promote specific high-profit-earning dishes, if you've got the right UGC. Enter the social TV channel, which can blast you with breakfast, lunch, dinner, and drinks UGC at the appropriate times, all featuring the resorts' amazing dishes (or their room service- that works, too!). Hungry and exhausted hotel guests need to look no further- and they probably won't!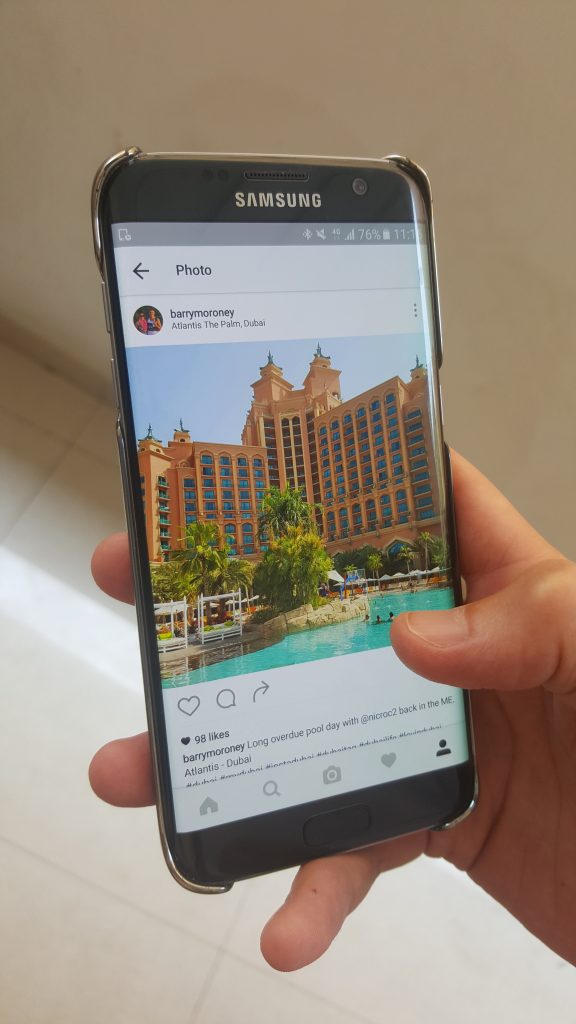 As Andrew Burgess, TINT Middle East director, notes, "Review websites… have proven in recent years that customers are far more likely to make purchasing decisions based on what they read from their peers over what a marketing department can tell them." With TINT allowing our clients to moderate and show only the best content that will benefit your business most, the resort can maximize the overwhelming library of social content their guests create and share daily. It can also fuel the creation of even more UGC, which keeps the library consistently growing so they can continue to show guests incredible, relevant, engaging content created by their peers.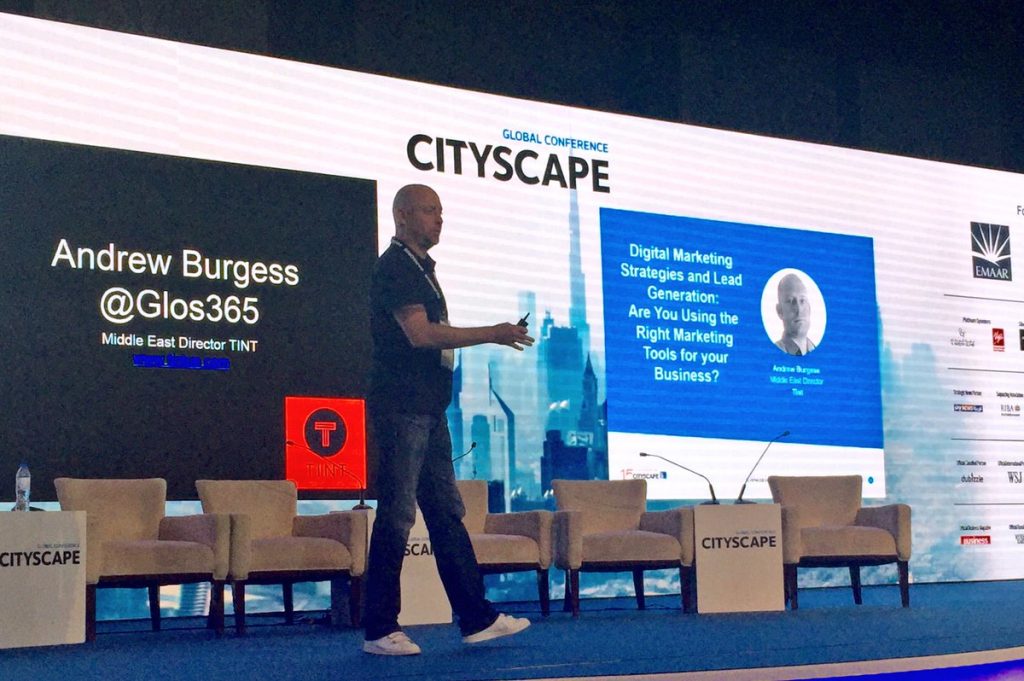 How You Can Replicate This
Want to replicate these benefits for yourself? You can!
Atlantis The Palm, Dubai resort was able to set up their social TV channel with TINT in only one hour. A simple HTML code from TINT is inserted into the iframe on your site or a TINT-generated URL, which can be accessed via digital signage or– in this case– an actual TV channel. Don't worry, we can help you take care of all the technical details!
Whether you're utilizing an actual TV channel or more traditional digital signage, you can replicate these effects by creating dynamic streams, like videos of UGC. By adding CTAs and updating the streams often to include new user content, you can offer interactive content that will boost success in all desired areas.
Interactive content is the future of marketing, and combined with the power of UGC featured on your physical property, you can see massive results that drive revenue for your business both short and long term.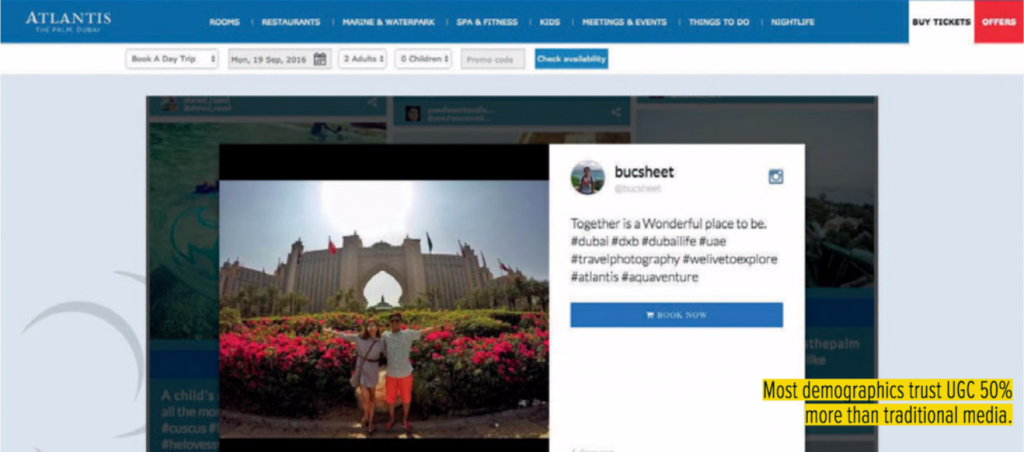 Conclusion
Atlantis The Palm, Dubai proved that Social TV that utilized a combination of genuine, authentic UGC and CTAs is a highly effective form of marketing that can help to transform the hospitality industry's marketing as we know it. Being able to send highly targeted yet authentic messages to our most receptive audiences can result in more website traffic, more engagement, and–best of all–  massive revenue increases.
With the ease of TINT's moderation and gorgeous, highly customizable social displays, you can set up your own stream of UGC to feature on-property in the blink of an eye. As the Atlantis The Palm, Dubai has shown us, UGC is transforming multiple industries as we know it, and we want to help you stay ahead of the curve.
Are you ready to start getting more results from UGC? Drop us a line for a free strategy session!