Raising awareness is something social media was practically designed to do. Its impact on social change can be debated – but its ability to spread the word, to make us aware, is unparalleled.
The organizers at LeanIn.Org know this – so in their latest push for equality in the workplace and at home, they turned to a hashtag campaign to do the talking for them.
#LeanInTogether asks for men and women alike to share how they support gender equality – and each other. The viral campaign centers on partnerships – partnerships between couples who support each other at home, partnerships between coworkers who back each other up in the workplace. And for LeanIn.Org, whose two-week campaign has already generated almost 500 million impressions, partnerships are a big part of what allowed them to be so successful.
Let's take a look:
By the Numbers
LeanIn.Org asked men and women to share how they #LeanInTogether for gender equality. Often, women shared photos of their father, or husband, or brother, and how important they are as supporters in their lives. Many men participated in the campaign – praising the women they loved for their hard work and "superhero" status or sharing why they support gender equality in the workplace. In two short weeks, they received 19,410 posts across all networks, generating a whopping 498.12 million impressions.
Partnerships
Just as they espoused partnerships at home and in the workplace, LeanIn strategically used partnerships to spread their message. True to their efforts to include men in the movement, they partnered with ESPN and the NBA. And on the first day of the campaign, their partnership with YouTube (and by extension, Google) was evident on the Google homepage: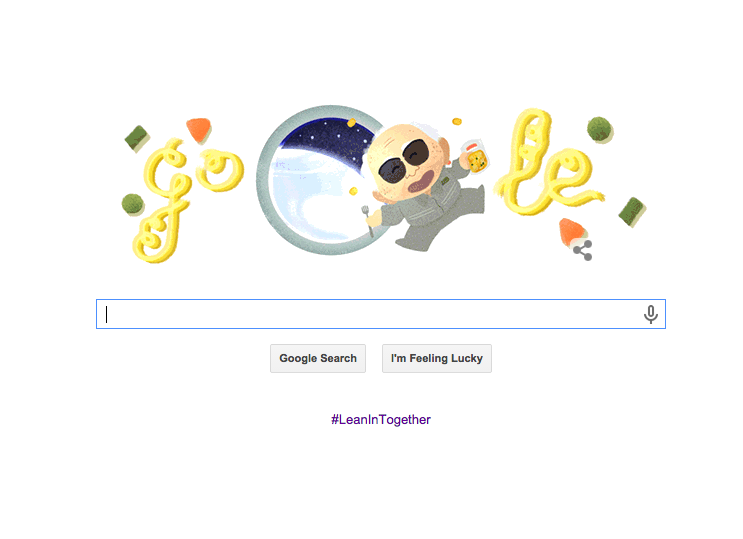 Those that clicked on the mysterious hashtag were transported to a dedicated YouTube channel with personal testimonials from NBA stars and other partners sharing one message: everyone wins when men lean in.
Their list of campaign partners is astounding: The NBA, WNBA, ESPN, Google, Instagram, Twitter, Quora, Facebook, Target, Sony… the list is longer and more diverse than I can represent here.
Make it Easy to Participate
In addition to their partnerships, LeanIn.Org can attribute some of their success to the way they designed their hashtag campaign. The ask was clear, and fun to participate in: for men, share why you support gender equality. For women, celebrate men leaning in. Any excuse to tell the world about your amazing spouse, friend, or family member – its not hard to get people to participate when you ask for something they already want to share.
Spread Awareness
The fight for gender equality is a long and uphill battle. But, as MLK told us, the arc of the universe is long and it bends towards justice. LeanIn.Org knows that a huge part of this fight is about awareness – a simple acknowledgment that equality has not yet been won. The first step in supporting gender equality is being conscious of it.