Leveraging UGC in your marketing programs can give your campaigns a big boost in performance. But taking the time curate the very best UGC can be cumbersome and time-consuming. That's why TINT created HUE, a powerful machine learning engine that streamlines the process to uncover great visual content.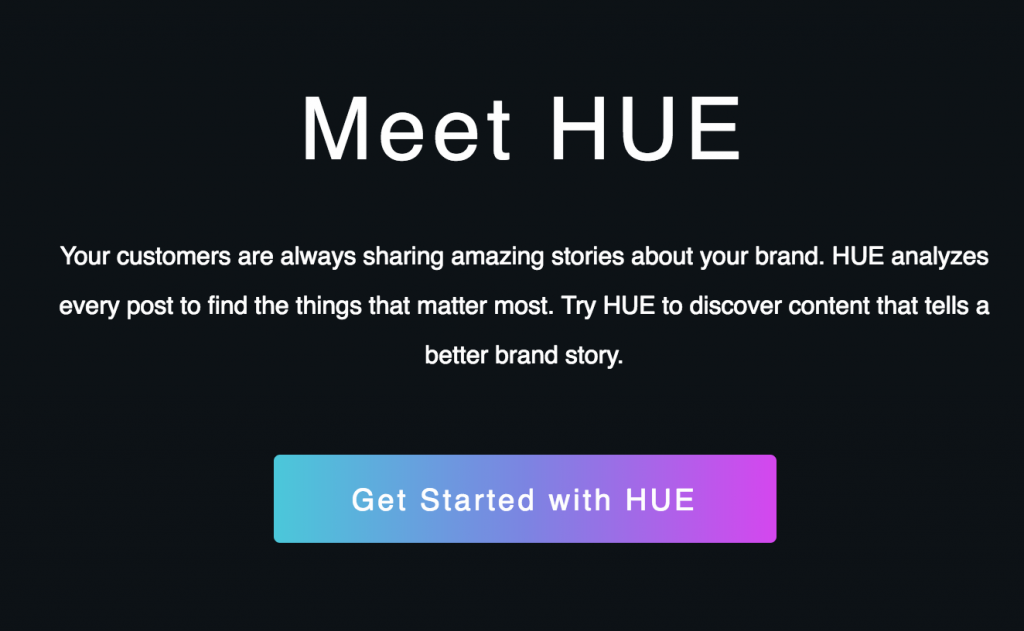 In our webinar, "How Smart Marketers Discover Better UGC with HUE Machine Learning," we discuss how HUE can:
Cut through the noise to find your best UGC

Take the guesswork out of moderating content through predictive scoring

Prioritize content for more effective marketing campaigns, and

Maintain professional and consistent content standards. 
If you weren't able to tune in, not to worry! Click here to Register Now! for the webinar recording and we'll show you how to get the most from your UGC with HUE.