Last week we learned how brands noticed higher conversion rates when using customer generated content in place of professional images in their paid ads. In fact, their customer generated content performed about 3x better than the stock content.  With a rising demand for new content, brands and marketers need a scalable way to source it all. Nowadays, creating professional images is expensive and time-consuming, but tapping into the massive firehose of Instagram or Twitter is very cheap, and faster than ever with today's marketing tools.
With TINT, brands can collect content from over 15 different networks, use powerful filters to narrow down their choices, and request rights to legally use customer generated images in digital ads and newsletters, in just a few clicks.
In our latest release, we introduce new Marketing Integrations that let brands put their content in more places, a brand-new theme, more custom CSS options, and an easier way to tag all your customer images! Let's take a look!
Build Better Facebook Ads with Authentic Content

If you struggle to find new and engaging content for Facebook Ads, our latest integration can help. Simply link your Ads account to TINT and begin collecting user generated content to use in your next digital ad. Our built-in rights feature lets you request rights to legally use photos for your upcoming campaigns. Your customers simply reply back with #yes if they agree to your terms, and the photo magically appears in your Facebook Image library!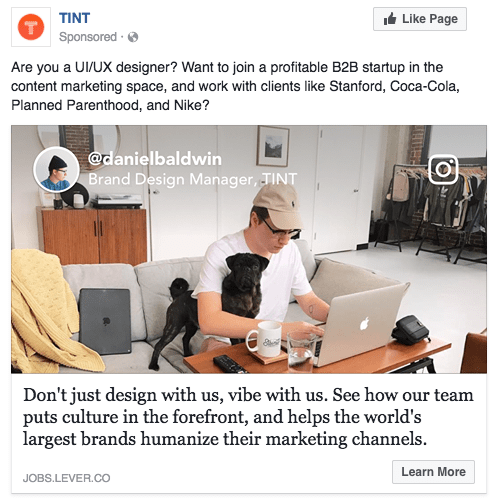 Ready to get started building higher performing Facebook Ads with better content?
Available on Enterprise Plan

Take Customer Generated Content into Hootsuite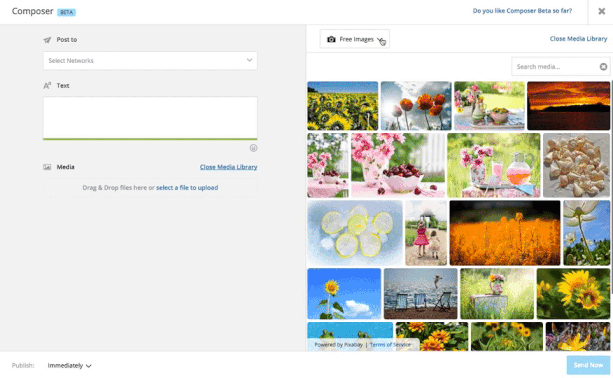 Hootsuite users, welcome! We've built a seamless integration with Hootsuite to allow users to send posts from their Hootsuite streams to TINT, and also send user rights approved images from TINT into Hootsuite's media library. The power of monitoring and displaying social content is consolidated into one workflow so you can focus on making deeper relationships within your community.
Available on Enterprise Plan

Slider Theme Gets a Facelift!
Due to its compact nature, our horizontal slider theme is quite often used on high visibility pages, like home and product pages. It offers users an easy way of discovering new content without having to lose their place on a page. After numerous feature requests and feedback from our customers, our product team is excited to announce the latest version of our horizontal slider theme!
Available on all Subscription Plans

Customize Popups with CSS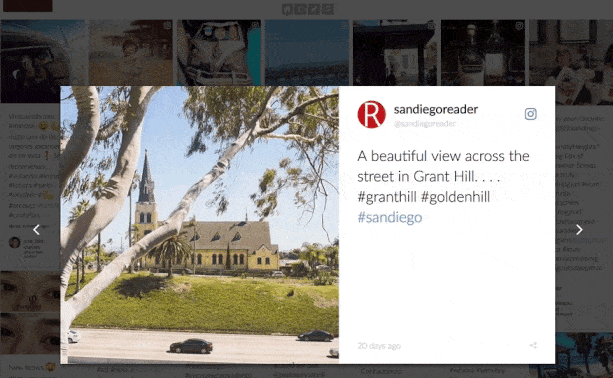 \
As viewers become desensitized to sub-par attempts at capturing their attention, brands need to make sure the UGC in their newsletters, landing pages, or store displays stays fresh. Brands can now customize all popup modal elements to match their unique style. 
Available on all Subscription Plans

Faster Tagging with Auto Complete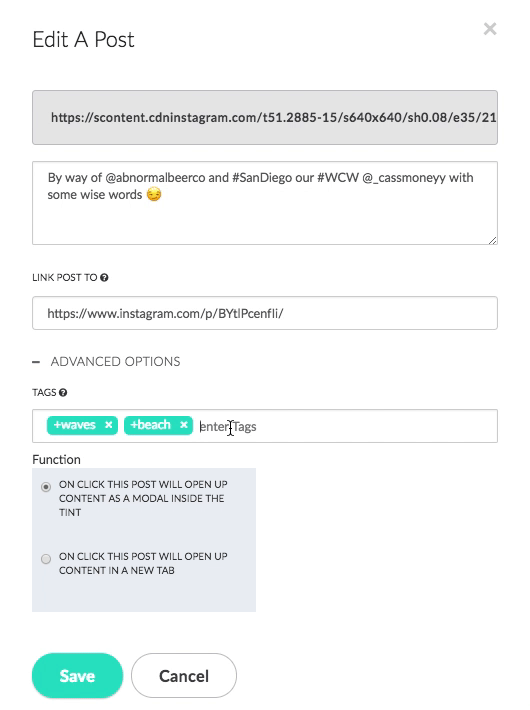 TINT now keeps track and stores all your tags in one place. Simply begin typing a tag you've previously used, and TINT will auto-complete it. Tagging is an easy way to catalog your content. If you're a retailer and want to organize and separate photos of shoes from photos of sweatshirts, purses, and hats, tagging can come in handy. 
Available on all Subscription Plans