Last week we published Part 1 of the Social Media + Hotels series.  This week we are focusing on the word that everyone keeps bringing up…Millennials.
A couple years ago it was easy for a hotel to stand out on social media and "woo" Millennials with some creative social posts.  But as more and more companies are getting in on the action, simply pushing photos and branded content at target markets becomes detrimental.
Marriott in-room screens
With more options for a guest to choose from on social media, it is simple to block the brands that appear unauthentic and lack relevancy.  Millennials WANT to create content.  They are creators more than any other generation in history.  Why waste time creating a lot of content when your guests have already created better content for you to utilize?
Brands, please. … If you want to develop successful digital content strategies, campaigns, and sustainability, you need to understand the DNA of creator and community engagement. It's imperative.
Understand this, the #1 goal in your marketing strategy is to create relationships, not to create content.  Many hospitality brands are thinking too short-termed about social.  Viral videos and having one famous person posting about you are worthless in the long-run.  I call that "social infatuation."  You're obsessed with a brand or celebrity for a second and then you forget about it, because the brand failed to recognize a fan needs nurturing.
To really capture new guests and retain current guests, you need to develop that relationship and create a purpose.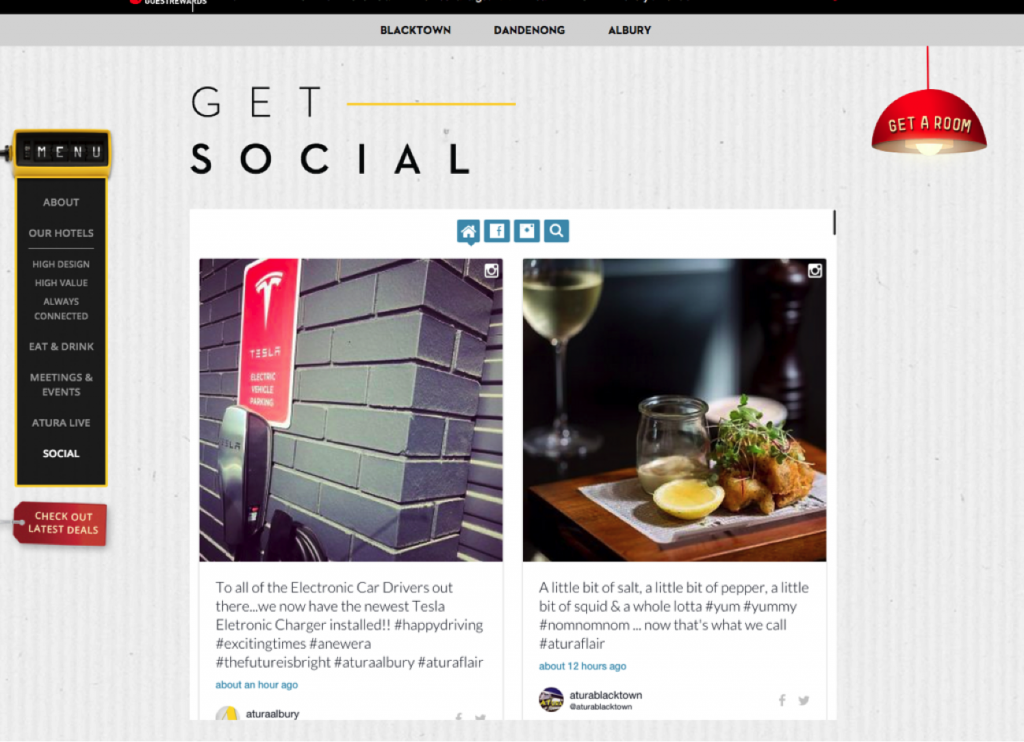 Atura Hotels website guest social hub
Sounds easy, so what's the problem?  The problem lies in the fact that the purpose is often forgotten or misconstrued.   Many brands mistakenly believe that the main goal is to get people to post about you.  But that's where their social strategies fall short.  The correct priority is to get your guests to see that as a brand, you care about them.
Social media gives you an extremely valuable opportunity; to make communication a two way street.  Too often I see companies say, "Post with our hashtag, post with our hashtag, post with our hashtag"…but they don't say anything else.  That's the definition of one-way communication.
Offering an incentive like, "Post with our hashtag and win a trip to San Francisco," is a step in the right direction but still not as powerful as it could be.
To really be successful with Millennial marketing, hotels need to respond and demonstrate appreciation for the audience and fans who have invested a social media post talking about YOU.  Failing to reciprocate for your fans is like failing to say thank you when someone holds the door open — after you've asked them to hold the door.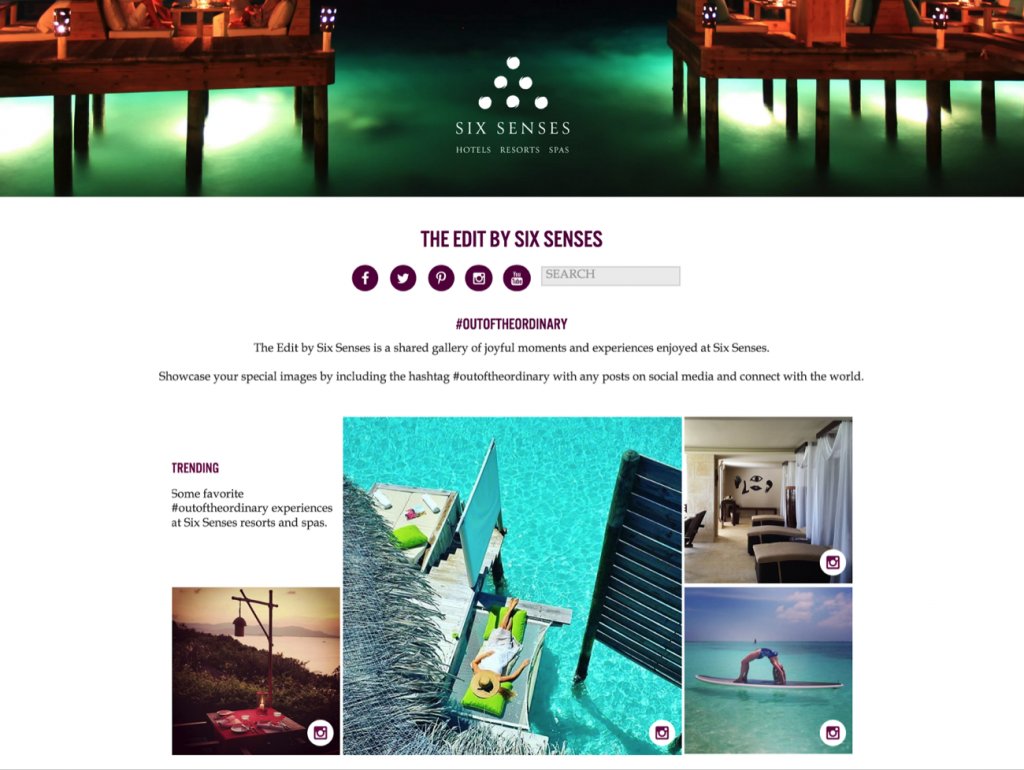 Don't waste an opportunity to create that relationship with guests.  They want your love and affection.  A simple, "Hey Quinn, great picture!" goes a long way.  And if you got 10,000 posts and can't respond to everyone, how about displaying that content on your website or lobby screens for people to see, and then letting them know.
"Thanks to everyone that posted for us.  We got SOOO many posts that we can't thank you all individually, but check out your pictures on our website and lobby screens to show our appreciation."
These extra demonstrations of respect for your guests are what will allow your hotel to stand out among the competition.  It's too common and extremely frustrating to see a poster with just a hashtag and nothing else.  Show a purpose, and be the reason that the guest wants to post.
47 percent of millennials are influenced in their purchases by social media, compared to 19 percent for all other age groups.
~Deloitte
As travel among younger generations continues to grow, hospitality brands need to focus on being a part a of story rather than being part of a social media network.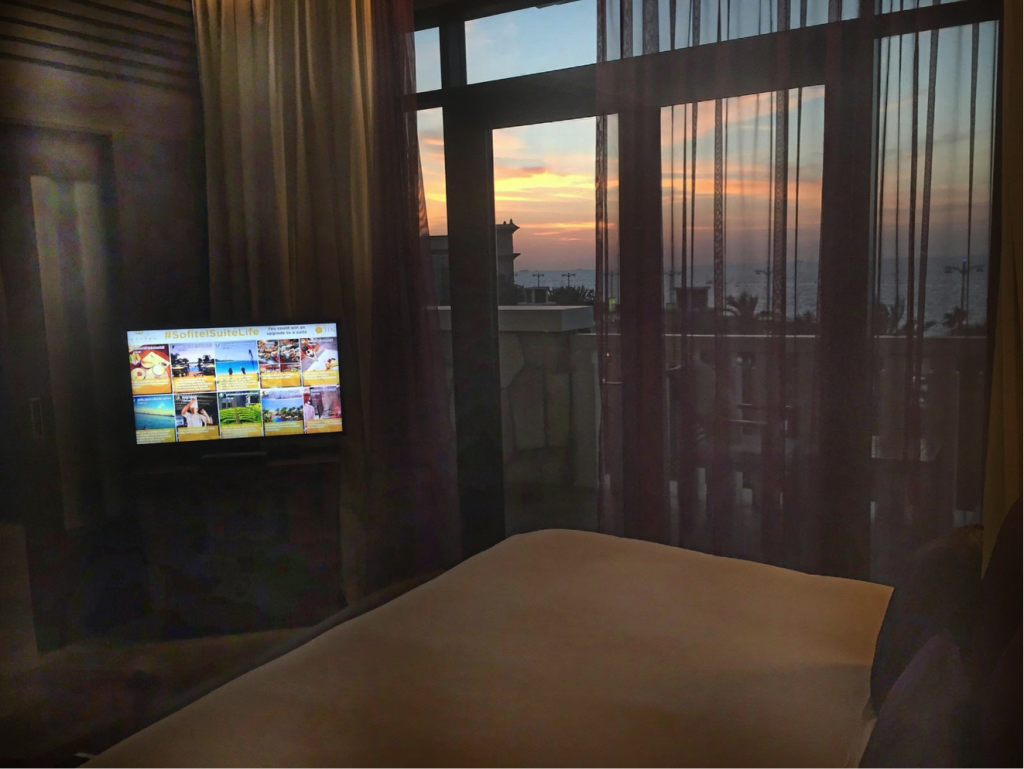 Sofitel Dubai The Palm Resort & Spa – In Room Social Channel
Old content is a killer.  Fresh content can drive more conversions, higher awareness, and increased acceptance.  Outdated display platforms make you wait extended periods of time to update your created content loop.  What good is a five week lag time in an age when we are trying to shoot a pod through a tube at 700 mph to transport people from LA to San Francisco in 30 minutes. Five weeks is an eternity!  
It's like grandma always said, "If your social media content isn't always fresh and relevant, how will you build a real relationship with your guests?" (she actually probably didn't say this).
Nobody wants "social infatuation".  Why waste your time with content that doesn't excite and drive long-term relationships?  The technology is there, and hotels are seeing the power.  Is your hotel a part of the change?