Over the past decade, social has risen above all other marketing tactics to find a comfortable home in every aspect of business, including tech support, customer service, and sales.

It makes sense that CMOs are implementing it in any way they can when you consider that not only do consumers expect brands to be on social media, but that it actively boosts all the important working elements of a business.
Social media is not just a platform to send short shoutouts to your people on, it also nurtures brand awareness and engagement, helps improve search engine optimization, and is an important part of customer service.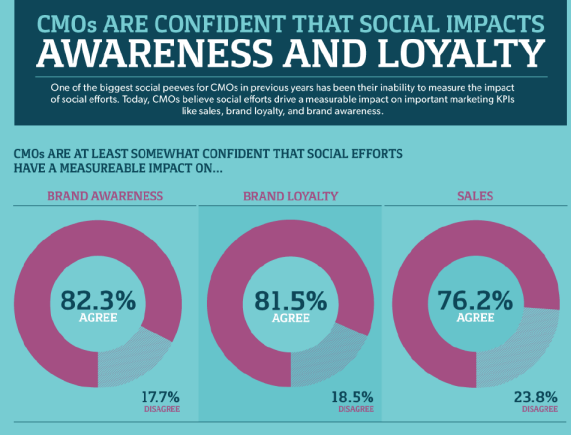 But, with so many different ways to use social media, how do you know which tools are right for you and your business?
1. Nuvi – Real-Time Data Visualizations
Visual marketing has taken off in recent years. So much so, that 37% of marketers have dubbed it the most important form of content in their businesses, second only to blogging (38%).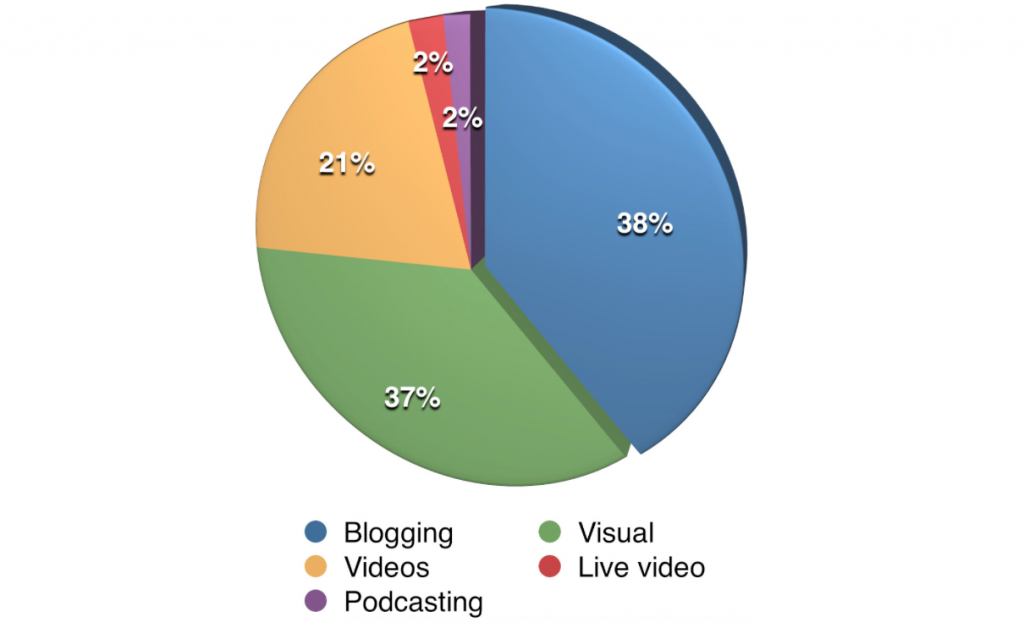 With this in mind, Nuvi lets you create real-time visuals of conversations that unfold on social media. It's an intuitive tool that listens, engages, and reports with real-time visual analytics about your brand or specific topics.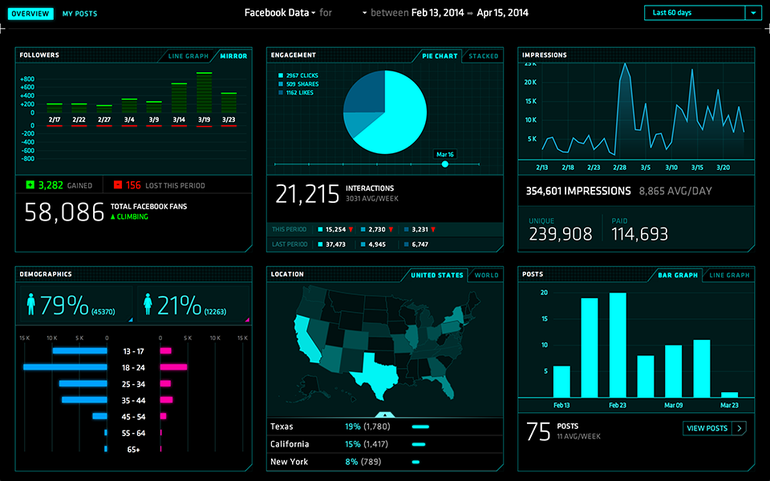 Why is this important? Because it lets you plan and execute certain content at the right time and in the right place, as well as measure just how effective that content is in an easy-to-understand visual way.
Key features include map locations of consumers (with a cool street-level zoom capability) and word bursts that track what's trending when.
2. Gremlin Social – Stay Legal and Compliant
Staying legal is an important part of running a business, and Gremlin Social lets you do that without the hassle of lawyers and dry, multi-page documents.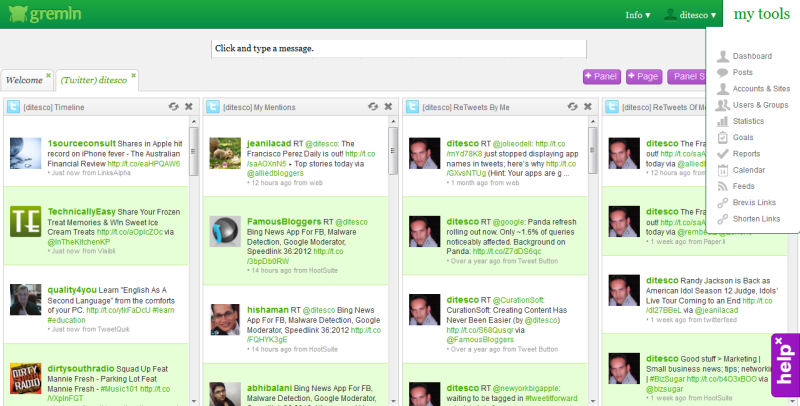 The tool combines social media marketing with compliance and reporting tools especially for banks and brands in the finance industry.
Through one central dashboard, you can organize and streamline social campaigns, saving time and energy posting across all networks, and track and view reports on those campaigns.
It acts as a scheduling platform with all the obvious bells and whistles, like optimal times to post and the perfect frequency, but it has a legal twist to make sure brands in highly-scrutinized industries stay legit.
"Gremlin makes social media easy, even for a novice," says Sean Brennan of USA Mortgage who uses the tool. "The Gremlin tools allow you to do what you need in just 15 minutes a week. Easily and compliantly."
3. Marketo – Integrate Social Media into Your Entire Marketing Strategy
Marketo seamlessly integrates with most major social media platforms, giving users the chance to unify their marketing strategy in one place.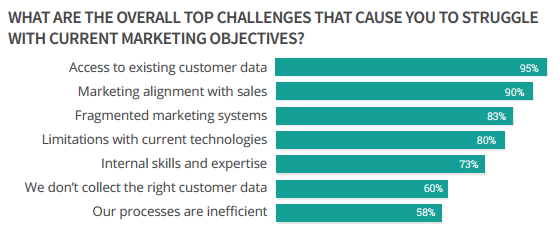 Here, we can see that the top challenges marketers face today are gaining access to customer data and aligning fragmented marketing strategies with the bigger picture (a.k.a. sales).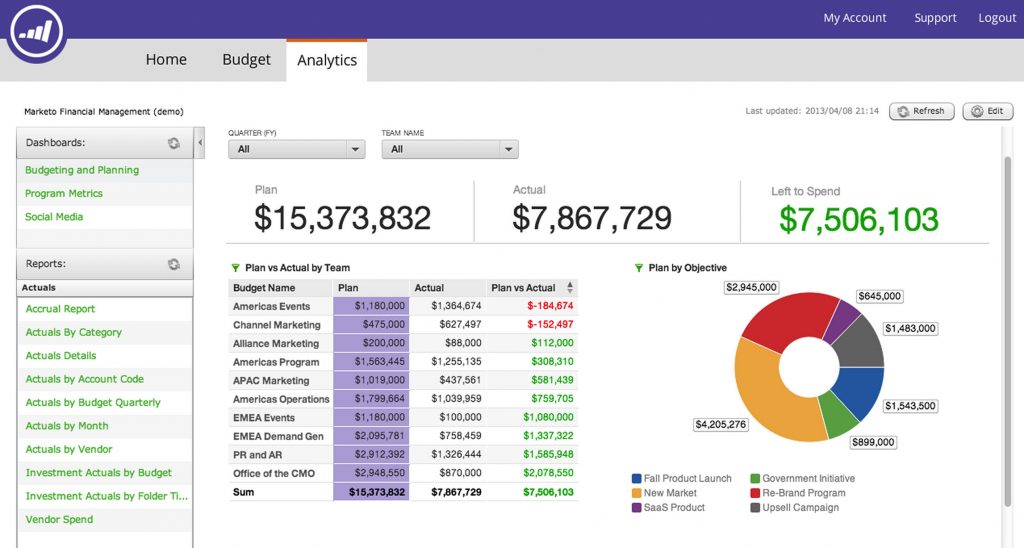 With a tool like Marketo, you can hit all of those sore points. It brings you customer data from social media feeds, makes it easy for content to be shared across different platforms, and provides detailed reports that show what efforts are bringing in the highest ROI and what you should focus on in the future.
For Panasonic, using Marketo was a huge success for their sales pipeline. In the first 18 months of using it, their share of total new sales that came from marketing campaigns increased from 10% to 26%.
4. TINT Enterprise- Win Back Consumer Trust 
User generated content has been making waves in the marketing world for years. Today, an impressive 93% of consumers think UGC is helpful when they're making a purchase, while campaigns that integrate content created by customers see a 29% higher conversion rate than those that don't.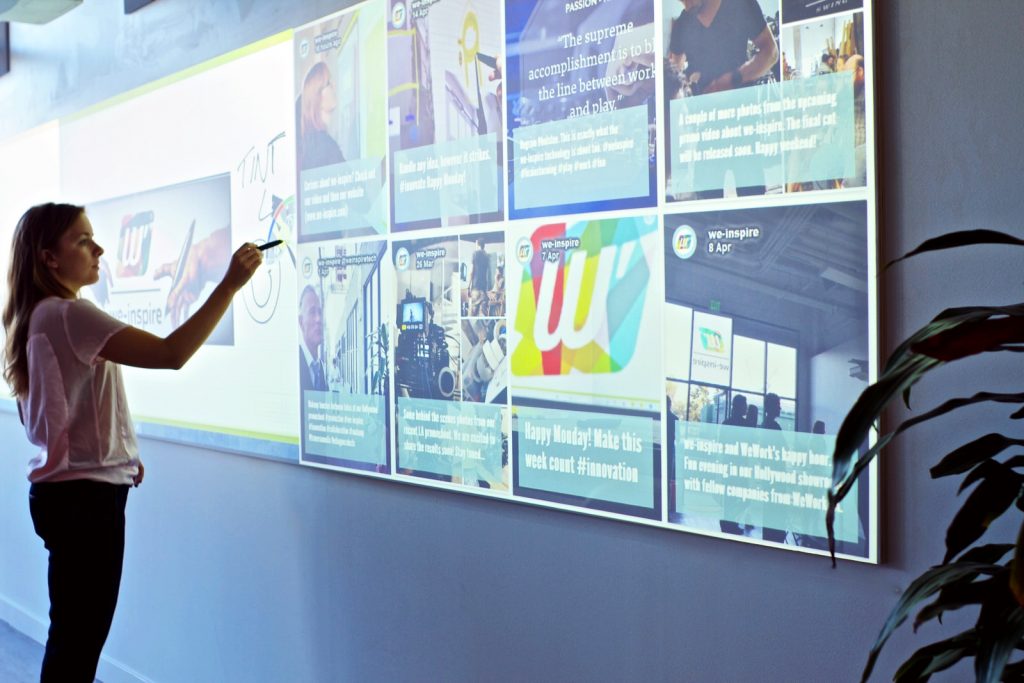 Basically, UGC is a must for businesses that want to engage and maintain loyal connections with their consumers.
TINT Enterprise is the most reliable and secure customer-generated content platform that marketers love and CMOs trust.
As organizations expand, it becomes expensive, time-consuming, and difficult to consistently produce high-performing and engaging content that your audience trusts, for your growing number of channels. TINT Enterprise lets your marketing team find, curate, and display your most captivating customer generated content from anywhere in the world, at scale, and with impactful results.
Purdue University embraced the power of community content to generate over $28 million dollars for their Annual Day of Giving, in just 24 hours.
5. Falcon – Collaborate on Content
Getting your team together and coming up with content ideas is tricky when everyone's working on different things.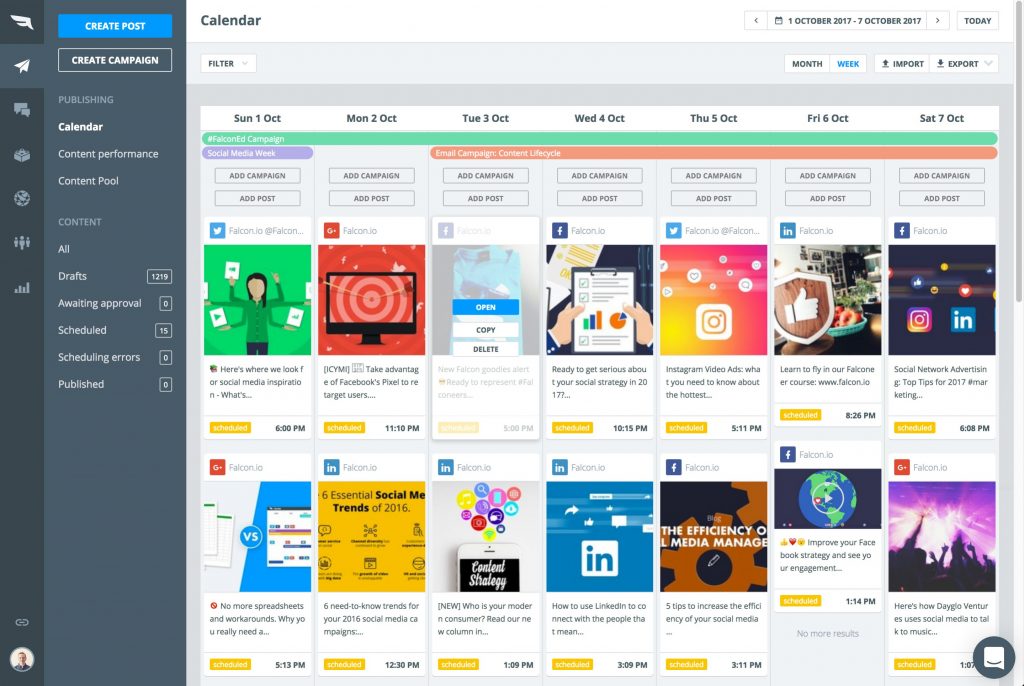 Enter Falcon, which is essentially a collaborative content calendar that lets you create both paid and organic posts for all social media networks in a joint space. From the dashboard, you can manage teams, workflows, and campaigns to keep everyone in the loop at the same time.
Features include a single social inbox for all networks, so you can manage and monitor campaigns and conversations in one place, and a neat little tool that lets you merge social data with a CRM for a unique perspective of your customers.
Global payment platform Payoneer uses Falcon to continue to modernize its community management team and nurture business communities all over the world.
6. HubSpot – Prioritize Social and Connect
Marketers are busy people, and having to keep track of multiple campaigns running over multiple different platforms is difficult.
With HubSpot, you can manage campaigns and content in one place, giving you more time to connect with your customers and prioritize activities in the places where they're working best.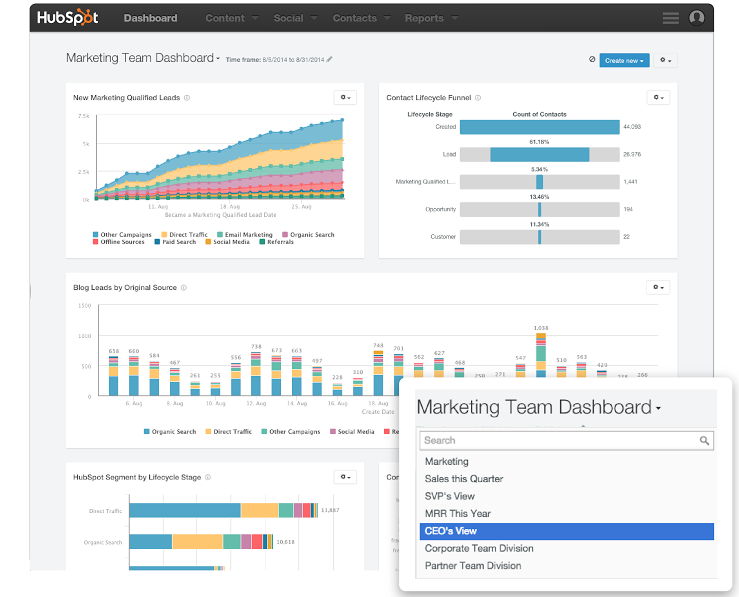 The main selling point of the tool is its easy-to-use dashboard, from which you can share blog posts, landing pages, and numerous other types of content from the same place you plan and promote your other marketing efforts.
Reports and meticulous data tracking give you detailed insights into what's hot and what's not, while the social monitoring feature means you can create custom streams to listen and engage with your audience on.
7. Salesforce – Customer Engagement on One Platform
Salesforce's Marketing Cloud brings together a whole host of marketing tools all in one place. Each separate tool brings marketers a new opportunity to interact and engage with their audiences via social media.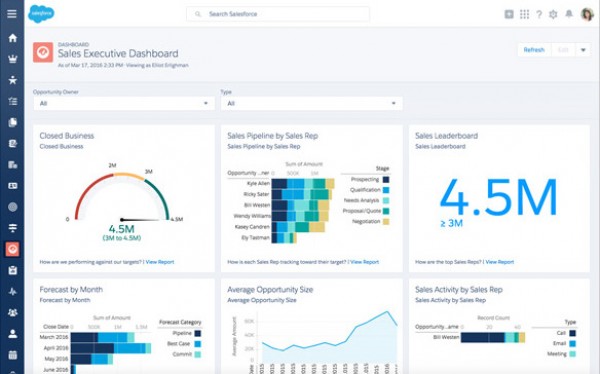 As well as creating individual customer journeys, the suite includes features that let you combine sales and marketing efforts in one place and capture detailed data to use for future campaigns.
According to a 2016 customer survey, users have seen a 23% increase in ROI when using the Marketing Cloud.
8. Infegy – Faster Consumer Insights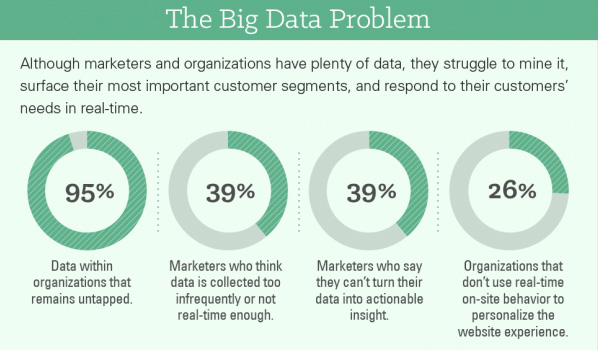 Capturing and mining customer data is one of the biggest challenges marketers face today, with 39% of marketers claiming they struggle to turn the data they do have into actionable insight. With the help of a tool like Infegy, marketers can now capture data easily and understand it better for future campaigns.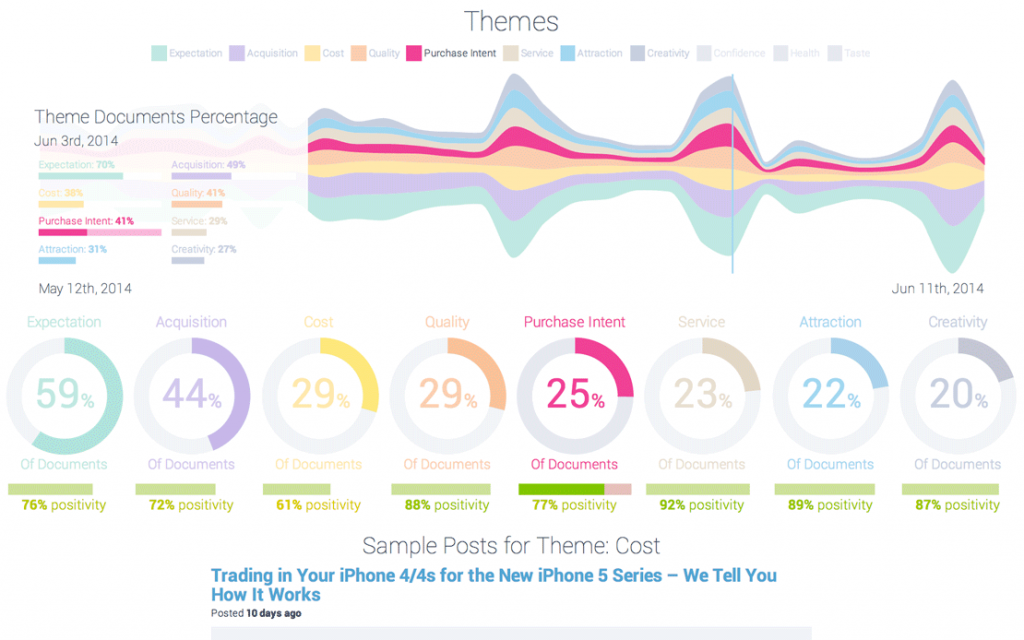 Using the social media research tool, you can quickly learn what your audience think and feel, while the reports dashboard lets you check out relevant data and turn it into attractive social reports for future use.
9. Sendible – Manage Multiple Campaigns
For a lot of CMOs, bridging the gap between different campaigns and bringing them together in one place is a huge uphill climb. Sendible's collaborative interface means you can manage social media for multiple clients and multiple campaigns in the same space while beaming in different team members.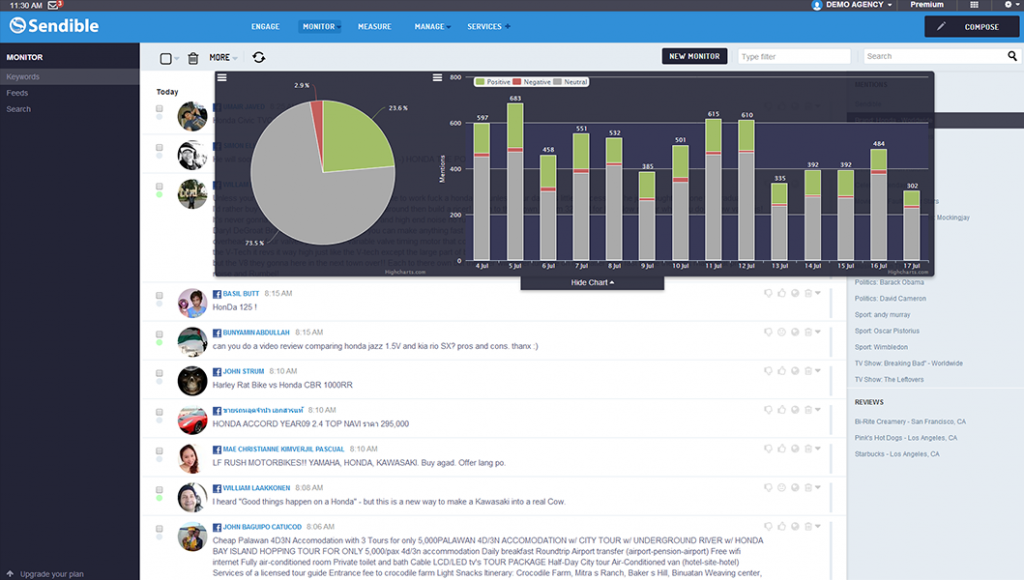 Singular social inboxes for each brand makes it easy to monitor and manage different campaigns, while the ability to turn social interactions into actionable tasks keeps everyone on the same page and helps boost results. Like the other tools, there is an in-depth report feature that lets you track campaigns for each client and delve deep into relevant insights.
"I really enjoy using the monitoring feature, and the suggestions feature," says Matt White, CEO of Qebot, a San Francisco-based technology management platform. "It helps me to come up with new and creative posts on a daily basis. Sometimes, it's just hard to know what people are engaging with, but Sendible makes that a whole lot easier.

10. Percolate – Powerful Multi-Channel Marketing
A huge number of marketers (95%, in fact) believe that creating a multi-channel strategy to target customers is incredibly important for their brand – but many struggle to actually implement such a strategy.

Percolate targets this pain point by offering a platform to conduct powerful multi-channel marketing campaigns from. As well as providing global visibility across a range of platforms and campaigns, it lets you dig deep into results from individual campaigns and visually see how each integration is playing out in real-time.

At its core, Percolate is a marketing organizational tool that helps you create, monitor, and track campaigns that are running over more than one channel. Unilever, one of the world's largest content marketing organizations, says Percolate has drastically reduced the amount of time their teams spend on creating and approving content and has saved them around $10 million in the process.
11. Socialcast – Connect With Your Team
Two heads are better than one, and more than two is even better, which is exactly the principle Socialcast works on. The power of a successful social media campaign lies in the collective abilities of your team, and this tool lets you tap into that.

As well as seeking out new ideas in a collaborative space, you can keep track of to-dos and campaigns without the hassle of having to hold a meeting every time. The tool also lets your community answer key questions on any device, while the ability to remotely manage documents and deadlines is particularly handy for teams that are scattered around the globe.
12. Bottlenose – Extract Insights and Manage Data
Data analysis is key to creating campaigns that get the results you want. Bottlenose is an innovative intelligence platform that makes this kind of analysis easy through a series of features that track, mine, and recognize patterns in difficult data groups. The Nerve Center, as the dashboard is known, consistently gathers and analyzes data across a huge range of different sources to bring users relevant insights about their businesses and audiences in real-time.

It also uses powerful tools to tap into audience insights on social media so you can put together data-driven strategies that attract and retain customers.
13. Hootsuite Enterprise – Create Relationships
Hootsuite Enterprise acts as a social relationship platform that lets businesses manage and deliver their social communication over a range of different networks and devices.
As well as the ability to create and manage campaigns, the tool lets you measure your results and optimize marketing and engagement goals using detailed reports and data. The key feature, though, is the way businesses can connect with their audiences via targeted sharing capabilities and the option to execute secure social media strategies.
Social Media is a Key Component of Every Business
Social media is increasingly becoming an essential part of enterprise-level businesses in every way. From customer service to sales and marketing, social media is a key component of building engagement and creating a loyal customer base.
The tools listed here not only let you create and track campaigns, but they boast features that let you dive deep into your audience insights and use a mixture of real-time, visual data to plan and execute successful social campaigns over and over again.
Thanks for reading. Connect with me on LinkedIn! 
Will you be implementing any of these tools in your social strategy this year?