Social media has transformed the way we consume information, relate to other people, and to the world around us. This shift has expanded the opportunities for marketers to engage with their customers through content. The introduction of social platform ads gave marketers yet another engagement opportunity beyond content production, and it has provided an immense amount of consumer data compared to more traditional marketing methods. Let's take a look at the way social media has changed over the last 10 years and its impact on marketing.
The Mid-1990s
When Justin Hall launched Links.net as his personal homepage in 1994, he created the very first blog. As blogging popularity grew, so did the platforms we used to build our own sites. Tumblr was an early favorite, as was Drupal: a pioneering content management system (CMS). Brands used CMS as a new way to communicate with customers through storytelling. News sites also rose in popularity, including platforms like Technorati. Until they ended operations in 2014, Technorati was a trusted source for ranking website popularity.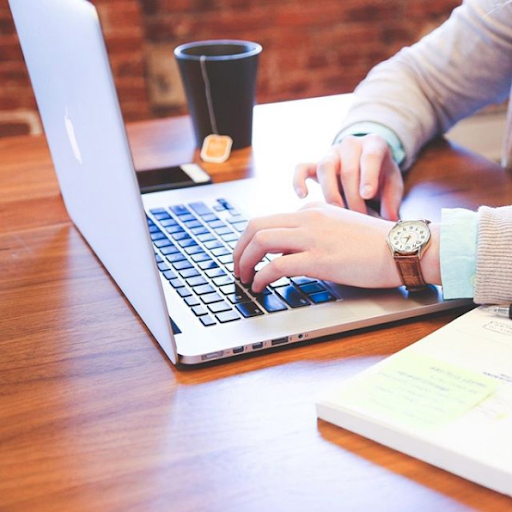 At the time, brand blogging was all about numbers. Best practices emerged around the number of blog posts you should publish per week, as well as the time of day. Instant messaging platforms like AOL Instant Messenger (AIM) also gained popularity, though they weren't considered an engagement tool like Facebook Messenger or Instagram Direct Message.
Facebook
At first, Facebook was a perfect way to share a lot of content with a lot of people. In 2015, users shared nearly 2.5 million pieces of content every minute. More importantly, the platform opened up opportunities for brands to better understand their customers. Whether someone started a new job, got engaged, or celebrated a birthday — Facebook knew it because users shared it. Access to that kind of information was a dream for marketers. It also accelerated the need for marketers to expand their customer knowledge and adapt their marketing approaches to the platform.
YouTube
Streaming and online videos drastically altered people's viewing habits, and today nearly three-quarters of U.S. adults claim to use the video-sharing site YouTube. The platform launched in 2005 as a better way to share videos online. Today's consumers watch a wider range of content online than traditional TV, and they are able to curate what they watch on a variety of devices. Audiences are no longer limited to in-home viewing, and studies expect streaming will soon surpass traditional TV in the number of hours viewed. Brands evolved with these changes and began to showcase their own stories through video. YouTube users, in particular, are incredibly engaged.  In 2017, the average viewability of ads on the site was 95%. Telling, isn't it?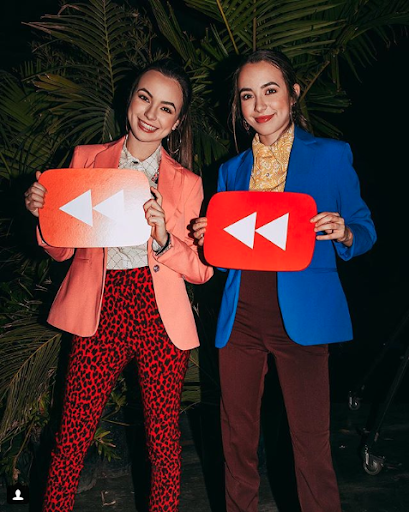 Social videos are one of the most versatile and entertaining ways for brands to engage their audience. Videos are enticing for modern social media users because they allow them to quickly and easily digest information. Marketers can also spark the interest of their target audience during a video's unskippable preview ad. This medium's possibilities are endless. Marketers have created new product demos, showcased special guests and brand interactions, and provided behind-the-scenes looks at their business. A quick 30-second video can go a long way to increase brand awareness on nearly any social media platform.  
Twitter
After Facebook came Twitter, the revolutionary micro-blogging social platform that launched in 2006 and limits posts, or "tweets," to 140 characters. Smartphones had a large impact on its popularity, and Twitter users often read the news, post their opinions, and engage with one another from the platform's mobile app. One tweet could easily go viral, causing marketers to develop new ways of communicating with their audience more concisely. It's not all about being short and sweet. Today's marketers also have to keep in mind hashtags, links, images, and videos in a single tweet, all of which increase overall engagement.
This also allowed brands to develop and improve client relationships in timely and organic ways. If someone is unhappy with their customer experience, you're able to quickly address the situation with a post or tweet. Delta consistently replies to customer concerns on Twitter and works to solve disputes in real time. Social media offers companies a lot of flexibility when engaging with their customers, allowing for more efficiency while maintaining a friendly, natural approach. As companies integrate their support workflows with their customer social experience, they're better able to expand brand awareness and make users feel better heard. Customers are less likely to view big companies as monoliths when they share fun, personal tidbits like Delta has.
LinkedIn
Known as the professional social platform, LinkedIn provided a place to update résumés and search for jobs. It became a pivotal resource for networking—the user base has quietly grown to 500 million since its 2003 launch. Both users and brands gain insider information on who works at which company, their title, and their connections. Marketers can easily see who influences the purchase decision for one of their RFPs, and they can deepen early conversations. Now with a new native video feature, LinkedIn is a more beneficial marketing channel for businesses than ever before.
Instagram
Perhaps no other platform has seen a more monumental growth than Instagram, which first launched on iPhones in 2010 and was purchased by Facebook in 2012. The photo and video sharing app drove a more visual conversation between users. Whether someone posts travel photos or an office selfie, people can share their life story in beautiful, compelling ways. Brands now increase their own visibility by expressing their personality on the platform.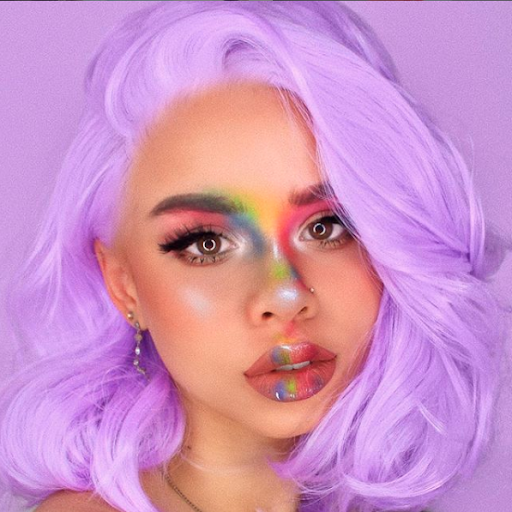 As of 2017, 8 million companies used business profiles to promote their story, and Instagram hosted over 1 million active advertisers. Through tagging, hashtags, location sharing, and IG Stories, marketers have built out the identity of their brand and engaged with an incredibly wide audience. A strong presence on the app is crucial to any successful business today, and has continually been linked to driving sales for new products and brands.
Just one Instagram story has the potential to reach millions of people, and this scale of reach has led to the rise of influencer marketing. By leveraging the opinion of a verified expert or person with clout, brands have the ability to capitalize on their larger following. Beyond how many followers someone has, or how A-list a celebrity is, the amount of engagement and clear branding an influencer can offer a brand is the main focus.
Looking Forward
With social media, marketers were suddenly able to not only gain control over when and where their ad would go live online, but also track its performance and make adjustments on the fly. Brands could run multiple versions of a digital campaign on multiple sites to target different audiences. Previously, marketing tactics only showed whether someone made a purchase or not.  Now, social media allows marketers to pinpoint what audiences are most interested in and why. In 2016 alone, marketers spent $14.8 billion on social advertising in the U.S. Not surprisingly, these figures are continually rising.
In more than one way, social media placed power and control back in the hands of the consumer. Advertising has mirrored this shift to continually improve its user-centric analysis and strategy. Customers respond well to personalized ads on platforms that allow them to self-select and curate the information they consume. In social media's infancy, placing ads on platforms was relatively simple. Today's consumers are more tech-savvy, globally aware, and identify as creative polymaths. It takes more to grab their attention and is a major driver for advertising campaigns to becoming increasingly niche. Data analytics and insights offer brands the opportunity to better understand consumer digital behavior, in turn prompting them to create smarter, segmented placements on social websites and apps.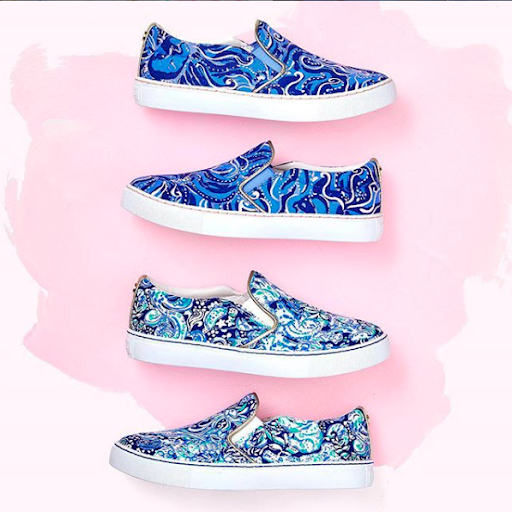 Resort-wear retailer Lilly Pulitzer incorporated a unique insight from Facebook's Analytics into an ad campaign that is now part of their ad strategy. The brand installed Facebook's pixel on their website, which made it easier to create new Custom Audiences in Facebook's Ads Manager. These new custom audiences were based on segments in Facebook Analytics, and in March 2018, the brand created a new series of dynamic ads with messaging that alluded to wishlists and targeted people who had added an item to their wishlist in the last 2 weeks, but hadn't purchased in 10 days. Compared to results from previous campaigns, incorporating this messaging delivered a 60% higher return on ad spend, a 67% increase in sales conversion rate, a 21% increase in average order value, and a 43% lower cost per order between March and April 2018.
Success Stories
In order for marketing campaigns to be successful, brands need to know their audience inside and out. Businesses like Mercedes Benz have consistently shown their target marketing prowess, including their 2013 "Take the Wheel" campaign around the CLA model launch. Hoping to engage a younger audience, Mercedes hired well-known Instagram photographers to take the wheel and share photos of their experience. The campaign was also a contest, and the photographer who received the most likes was gifted the new car.
Platforms like Twitter, LinkedIn, Instagram, Snapchat, and YouTube have undeniably changed the landscape of marketing. You can track which humorous GIFs go viral, how many times a new video is shared, or the number of comments an influencer's post receives. But there's more. As users digest content, they simultaneously consume ads placed along the way. Marketers can track each distinct point in a user's journey. The days of paper surveys and focus groups are long gone, and social media data provides clear insights into buyers' behavior across the global market. And the conversation isn't one-way: marketers can interact with their customers and receive immediate feedback. Instead of trying to appeal to the largest or most important audience, marketers can speak to every individual in an authentic, more personal way.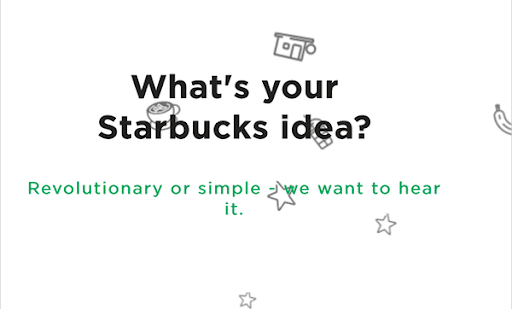 Starbucks implemented an exemplary customer service strategy in 2008 by launching @MyStarbucksIdea, a Twitter handle created for their customers to submit their own ideas for an improved experience. My Starbucks Idea let customers feel like their voice was heard and they could make an impact on the future of the brand, its products, in-store experience, or its community involvement. Starbucks has since received over 150,000 customer-sourced ideas, and turned over 300 into real promotions and products, including the Starbucks Rewards Program. Today, their crowdsourcing springboard has become an integral part of the brand's Twitter focus, and is supported on their website to welcome even more customer feedback in the future. Well done, Starbucks.
Smartphones and analytics have dramatically expanded the map where users consume content. Combined with analytics, marketers focus on social media and mobile campaigns to maximize customer value. Users quickly share information and their experience with a large number of people on their social networks, all right from their phone. Consumers connect with each other and easily share their opinions, and businesses can use these word of mouth interactions to improve their methods and create more sophisticated experiences.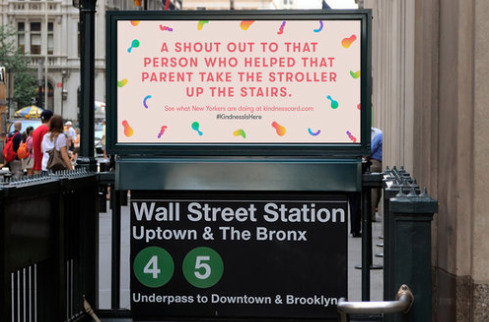 Perhaps the most successful mobile word of mouth campaign was launched by NYC-based nonprofit The Kindness Card Experiment in early 2018. The nonprofit worked with over 25 social media influencers to share their mission: to spread kindness as far as possible. Volunteers would notice acts of kindness and share $10 reward cards with people who spread kindness. Recipients were invited to share their kindness story by scanning the card's code through their smartphone or entering the code on the nonprofit's website. They then had the option to redeem their reward or pass on the card to another act of kindness they noticed, where the card's $10 value would return for the next recipient. The Kindness Card Experiment collected a whopping +122 million impressions during the month-long campaign, and mapped the cards to 18 different states.
Social media has significantly reconstructed the world of marketing and will continue to do so. It's essential for businesses to leverage their resources and data insights when building a social marketing approach. As individuals on social media continue to share their stories, brands are increasingly compelled to do the same. At TINT, we help brands leverage User Generated Content to tell their best stories in an innovative and memorable way! Interested in making today's content, into tomorrow's marketing success? Request a demo to get started!