Mandatory legislation for data privacy is here. After the stroke of midnight, when the calendar changes to 2020, the California Consumer Privacy Act (CCPA) takes effect. Are you ready for what some are calling the Y2K for Marketers?
Sensationalism aside, we live in a post-GDPR world. Countries, states, and cities are implementing legislation that will affect businesses of all sizes.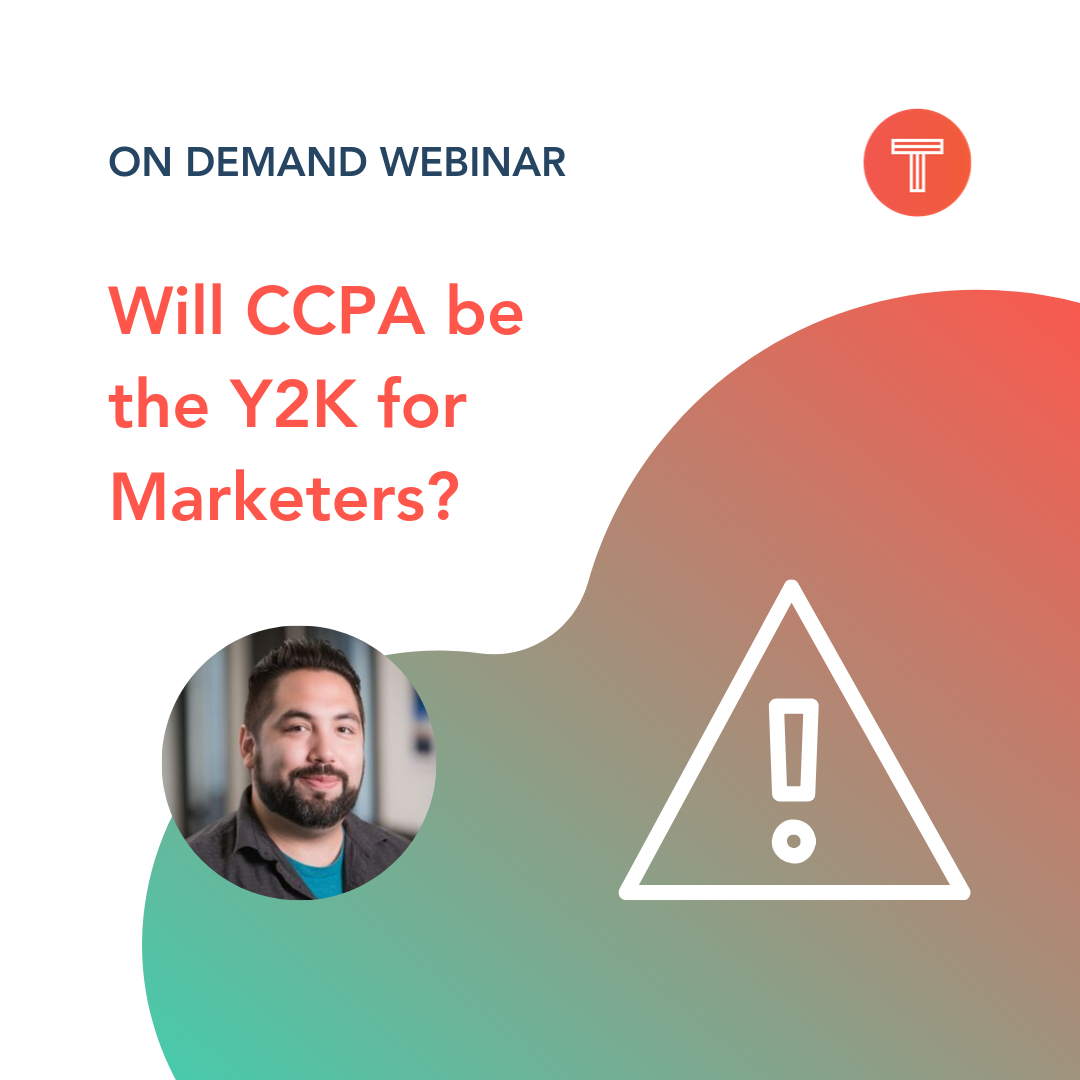 Join us with UGC Evangelist S. David Ramirez about the California Consumer Privacy Act (CCPA) and how it impacts you. ?
✔️Decode the differences between CCPA vs GDPR
✔️ Prime your team with compliance criteria and best practices
✔️Identify trends in pending Legislation in the US and abroad
✔️Free checklist when you register: The CCPA Checklist for Marketers
Have questions about how better data practices can benefit your authentic marketing?
Drop us a line at hello@tintup.com.