The Bazaarvoice Alternative & ROI Accelerator
TINT's Community Powered Marketing platform helps you mobilize consumers, activate ongoing reviews, scale UGC & engagement, and increase customer lifetime value while decreasing Customer Acquisition Costs.
Ready to learn more?
Trusted by the world's leading brands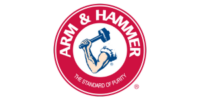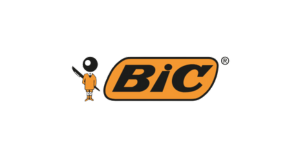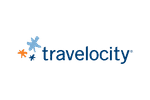 Need to get more out of Bazaarvoice?
See how TINT drives more results for less $$
Looking to replace Curalate?
Discover why Curalate customers are switching to TINT
Whether you're looking to get more out of Bazaarvoice, find Influenster alternatives, or completely replace Curalate – TINT is your answer
Customers have told us of the many benefits that TINT offers over Bazaarvoice/Curalate alone. Here are a few!
It can be a struggle to mobilize consumers, activate ongoing reviews, and scale UGC and engagement in a way that promotes lasting business impact.

That's where we come in.


With Community Powered Marketing, TINT helps brands think differently about consumer acquisition and loyalty, and puts the bang in bang-for-your-buck. From ongoing Ratings & Reviews to Social Commerce to Insights and lots more.
Community equity delivers authentic high-quality ratings & reviews and UGC that powers eCommerce and retail success.
Build ongoing relationships with your customers to drive engagement,  repeat purchases, and long-term brand preference and loyalty.
Community Powered Marketing Delivers Business Impact
400+ reviews in the first 100 days
+22% increase in brand loyalty
Community delivered 13x higher LTV than other marketing channels
Recognizing the team at Bazaarvoice
Bazaarvoice built a good tool to help with syndicating reviews across multiple retail sites. And if you're here because you're evaluating TINT vs. Bazaarvoice, looking for Influenster or Curalate alternatives or pricing, then your search is over.
TINT can help you maximize your investment in Bazaarvoice, creating an always-on source of quality content to make sure you're never struggling with outdated reviews or empty product pages that lose sales.
Users of Curalate experience considerable savings by switching to TINT to handle everything from mobilizing a community to activating high-quality reviews to turning UGC into social commerce to drive more sales and reduce acquisition costs. 
Don't rent Influenster's audience.

Harness the power of your own consumer community to drive ongoing reviews and so much more.
Easily create an owned, online brand community as an extension of your brand website

Activate targeted consumers to share ongoing product reviews & UGC via

Bazaarvoice API integration
Capture zero-party data for personalized engagement that secures retention. Modern, easy-to-use:

UGC Campaigns
Discussion Boards
Surveys & Polls
Gamification & Rewards
20+ Activation options

Collect real-time insights into audience preferences and product feedback for ecommerce success
Looking for a Curalate alternative? Your search is over. Boost social conversions with TINT.
4x increase in revenue from
brand-site bookings
"TINT offers more than just a platform for finding great content. They work closely with our team to understand our problems and offer their thought leadership and expertise."
+142% increase in NPS in 1 year & 35,000+ UGC, Ratings & Reviews
"We built a community of almost 40K superfans and brand advocates that help fuel marketing strategy! From UGC and ratings & reviews, to sampling, to insights - the platform does it all!"
Unilever's Sir Kensington's
Community delivers 13X higher LTV than other marketing channels
"We can actually disrupt the environment and our competitors. We have loyalists to get the message out and to speak on our behalf, and in a more organic way than a brand trying to be the voice"
Frequently asked questions about TINT
Results happen fast! We mobilize your advocates through a branded community destination that is a seamless extension of your brand's website. With our turnkey process, our brand partners have achieved 500+ reviews and 25% increase in average spend in just the first 100 days.
TINT offers all of the features and so much more functionality, like advanced web display galleries, social contesting & campaigns, conversion tools, deep content insights & analytics, and experiential online brand communities that can deepen consumer relationships and inspire UGC creation.
Yes! Our dedicated customer success team responds quickly and ensures that you have everything that you need to scale and be successful. We help every step of the way so that you go from idea to implementation in the shortest time possible.
White Glove Migration Service
Been using Bazaarvoice/Curalate for awhile? Your content is important. Take advantage of our migration service and we'll help handle the move of all your content and settings to get you up and running quickly.




Dedicated Customer Success & Managed Services
Quick to respond, always available, and ready to help you succeed – our highly responsive customer success team is just a call or email away, and provides everything you need to scale and extract the most on-going value from our platform. TINT acts as an active member and extension of your team to maximize your results.
Integrate TINT with your marketing stack
Integrate TINT with your marketing stack to fit perfectly into your existing systems and workflow. Pre-built integrations with best-in-class solutions allow you to share data across platforms to increase marketing effectiveness and ROI.
Learn why TINT is trusted by 5,000+ brands in 173 countries