User-Generated Content Platform
Deliver authentic content at scale
TINT launches the world's first and only UGC integration with TikTok!
Collect and aggregate the most engaging, relevant, and impactful UGC and manage your library of content in one place!
Choose from dozens of social content channels
Filter content by keywords, dates, engagement, and more!
Use manual and auto-tagging to categorize content for campaigns, themes, sub brands, and seasons
Easily review and select the most relevant content with TINT's powerful filters and auto-moderation technology, before it goes live.
Request and obtain legal rights to content with a click of a button. Manage requests and authorizations all within the TINT platform, while storing an audit trail for compliance.
Easily style UGC to match all of your marketing channels and brand requirements, and start creating more compelling assets.
Pick from pre-built themes and templates
Quickly change colors, sizes, fonts, and more
Open API for custom visual experiences
Publish UGC across any marketing channel or activation both on and offline!
Responsive and fast web embeds for any site
Display UGC on screens, emails, and more
Push content to other platforms through pre-built integrations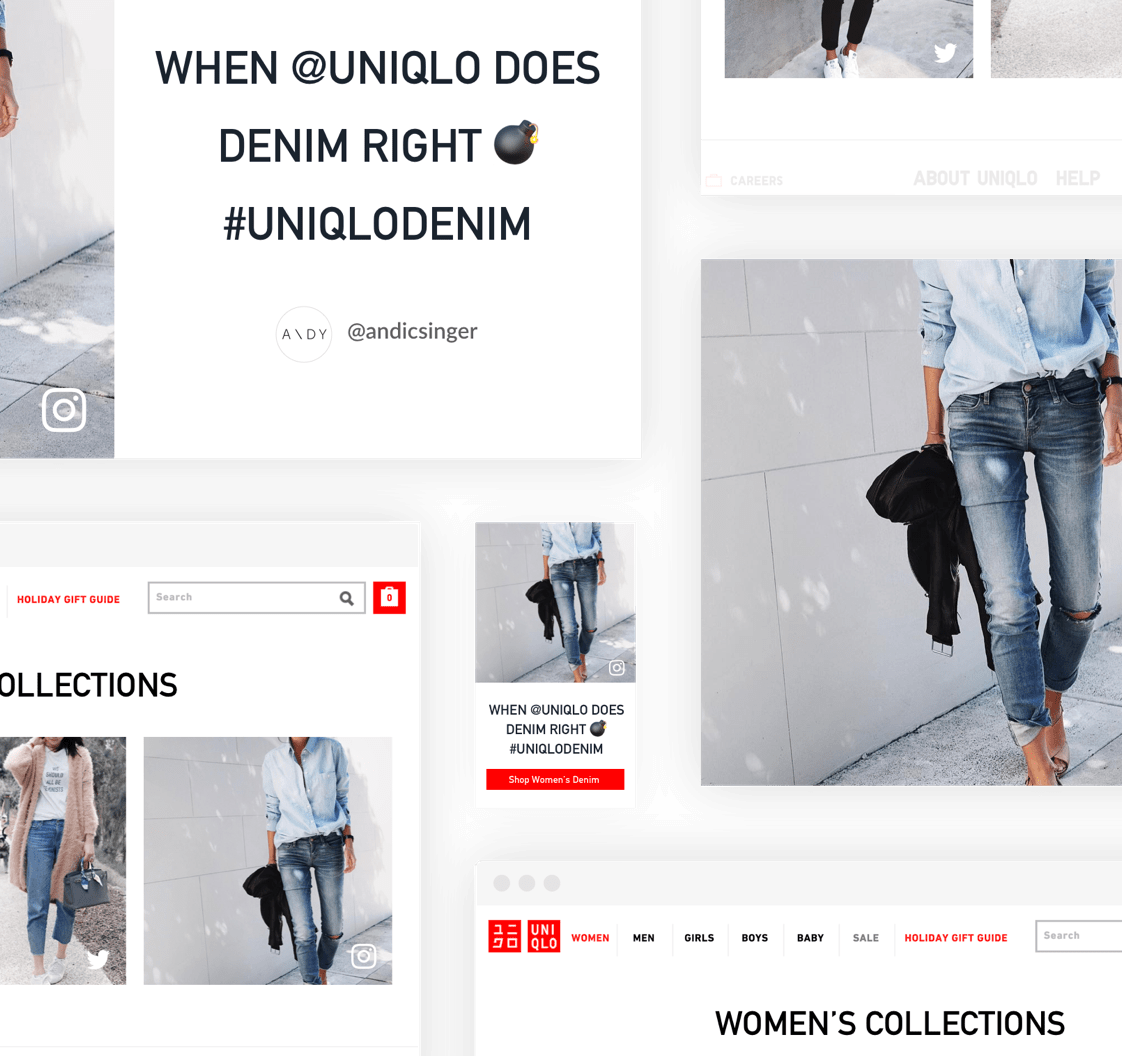 Monitor UGC metrics using our analytics dashboard to give you a better understanding of content performance.
Identify your most influential and outspoken contributors
See what content resonates with your audience the most
Make better marketing decisions by tracking engagement
Machine Learning UGC Curation 
TINT UGC machine learning automates your curation process, highlighting the very best content and providing recommendation scores while industry-first visual search UGC technology helps you find the perfect image every time.
Trusted by over 5,000 of the world's leading brands
Don't miss out on the power of
user-generated content
With our advanced platform and a world class team ready to help you, it's easy to get started with TINT.