Supercharge Your DTC & Ecommerce Strategy With Community Powered Marketing
Drive brand awareness, increase conversion and basket size, and fill the missing engagement piece of your complete digital brand presence.
The trusted enterprise solution for 5,000+ of the world's leading brands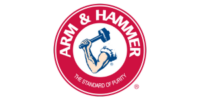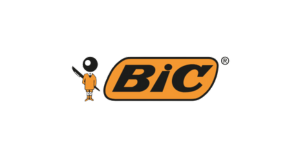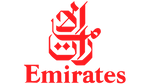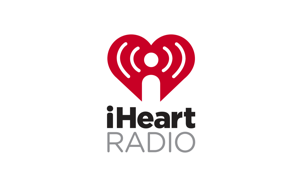 "We are leveraging the platform for lifetime value and understanding how people are purchasing, are they switchers, what's causing them to be switchers, and seeing where the loyalty is. We start to learn the lifetime value of a consumer and how we get them to trade up or increase purchases."
Digital Engagement Lead, Church & Dwight
Increase in Average Spend Per Community Member
Accelerate Conversion on Key Channels
Achieve higher conversion on ecommerce channels. Ensure volume, quality, and trust of your consumer reviews by activating real consumers to create them. Enable community members to instantly add a product to their cart on your ecommerce store, expediting the purchasing process and optimizing sales opportunities.
Maximize Direct Consumer Relationships
You have an audience of consumers at your fingertips. Elevate your relationship with ongoing, personalized engagement. Activate your brand's biggest fans to spread the word across key social channels with user-generated content images, videos, testimonials, and more.
Create True Brand Engagement
Establish a welcoming hub that consumers want to actively revisit and take part in throughout the sales cycle, delivering trial, new consumer acquisition, and increased basket size.
Gain Critical Competitive Intelligence
Enhance your market research through targeted and immediate feedback from current and prospective users. Uncover needs, opportunities, and gaps.
Dynamic Activation Fueled by Zero-Party Data
Deliver tailored activities at scale to drive action and loyalty.
Always-On Ratings & Reviews Syndication
Activate advocates to write reviews and drive conversion on your ecommerce channels.
Agile Insights Gathering
Keep a pulse on consumer trends and feedback, gain competitive intel and market share, and drive brand resilience.
Why leading brands choose TINT
Clio Snacks Achieves +23% Increase in Household Penetration By Elevating its Consumer Relationships
Discover how this fast-growing brand upgraded their consumer relationships from social media channels to an owned community destination to increase purchase frequency, household penetration, and emotional loyalty. 
Learn more about Owned Brand Communities
TINT helps you create a fully customizable online community destination seamlessly integrated with your brand website. When consumers join, they gain access to a personalized dashboard featuring customized brand activities, fueled by collected profile data and zero-party data.
Community members can engage in compelling brand experiences such as user-generated content and review campaigns, sampling, discussion boards, surveys, polls, and more. Each community incorporates gamification with fun badges and points to foster participation and enhance emotional loyalty. Your community engagement can blend ongoing activities with hyper-personalized campaigns to amplify specific brand initiatives and campaigns.
An owned community powered by TINT has proven to enhance customer retention, drive new customer acquisitions, and provide significant insights to propel your brand forward.
We believe every brand already possesses a community of consumers. Many of the brands we collaborate with initiate their owned communities from existing one-way channels with limited engagement, such as an email database, a social media following, or a loyalty and rewards program. Your community itself will also evolve into a potent source of growth through referrals and social advocacy. We emphasize that community-building resembles gardening more than carpentry, and our team equips you with all the necessary "gardening tools" to create a flourishing owned community.
Absolutely! Did you know 44% of consumers say they want access to reviews within the last month? And 43% of consumers say they want more than 100 reviews on an item? A Community Powered Marketing platform creates an always-on power source to make sure you're never struggling with outdated reviews or empty product pages that lose sales. With our integration through Bazaarvoice, reviews can be seamlessly syndicated across their retailer network and amplify conversion. 
Launch Your Own Brand Community