An Online Brand Community is an Always-On Channel for Predictive Insights
Stop wasted research dollars and make better decisions for your brand faster.
The trusted enterprise solution for 5,000+ of the world's leading brands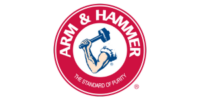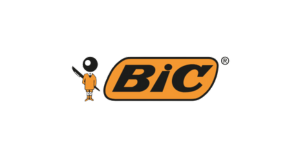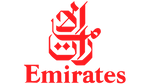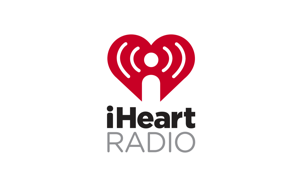 "Our new product, Fergon Iron Restore, was completely developed with the help of our community. They helped us name the product, then sampled it, and then gave us reviews. That whole thing happened within the community."
– Michele Muhammad, Chief Sales & Marketing Officer, DSE Healthcare Solutions
Products Developed Through Community 
Stay on Top of Audience Preferences
Securing loyalty with today's consumers is harder than ever. Discover key insights into audience behavior on a continual basis with your always-on consumer panel.
Don't Get Left Behind in a Changing World
Marketers can't afford to be in the dark about trends affecting the market and their consumers. Our sophisticated consumer insights and analytics suite offers over 20 Quantitative, Qualitative, and Applied Consumer Neuroscience tools to maintain your competitive edge. 
Drive New Innovation and Co-Creation
Crowdsource new ideas or validate R&D plans to maintain your marketplace strengths. Reduce risk and accelerate new product launches.
Collect Actionable Feedback for Your Brand
Collect opinions from targeted supporters to troubleshoot issues, and identify strengths at a fraction of the cost and time of traditional research studies.
Optimize Creative Concepts
Unmask intuitive responses to messaging, imagery, and packaging through consumer insights tools and analytics to enhance creative effectiveness.
Fast & Easy to Launch
Launch a fully customizable owned community in 4 weeks, no coding required.
20+ Survey Question Types
Deliver tailored surveys to collect audience feedback.
Dynamic Profiles & Grouping
All survey data is appended to each consumer's profile, empowering you to segment and group audiences based on shared characteristics.
On-Demand Insights Gathering
Realize insights quickly and launch a survey, poll, or discussion in minutes with rich analytics.
Panel Data and Audience Mapping Over Time
Enhance the understanding of your audience and track brand sentiment, usage, and loyalty over time.
Why leading brands choose TINT
DSE Healthcare Solutions Drives Innovation and Brand Growth with The Upside Community
With a portfolio of specialty health brands, DSE Healthcare Solutions knew they had to stay on top of trends. They created The Upside Community for easy and fast connection to healthy brand engagement.
Learn more about Brand Communities
An online brand community is an always-on consumer panel that helps you gather valuable data analytics and insights to make better decisions for your brand quickly. Whether that's getting a gut check on a new trend or conducting an in-depth emotional profile study, you can stop wasting thousands of dollars on traditional research methods and gather insights directly from your engaged community.
We recognize that each team possesses distinct resources, and our platform is designed to be flexible to accommodate your needs. Whether you have an existing insights team seeking a platform for a consumer panel or you're seeking a partner to manage data and audience insights, TINT's platform is engineered to enhance efficiency in your marketing stack. In some instances, we've assisted clients in streamlining and eliminating more than four marketing tools.
Additionally, 90% of our clients confirm that a minimum of three business functions engage with an owned community.
TINT helps you create a fully customizable online community destination seamlessly integrated with your brand website. When a consumer joins, they gain access to a personalized dashboard featuring customized brand activities, fueled by collected profile data and zero-party data.
Consumers can engage in compelling brand experiences such as surveys, polls, sampling new products, focus groups, participating in discussions, submitting ideas, product feedback, polls, and more.
Each community incorporates gamification with fun badges and points to foster participation and enhance emotional loyalty. Your community engagement can blend ongoing activities with hyper-personalized campaigns to amplify specific brand initiatives and campaigns.
See What Community Insights Can Do For Your Brand