Social media walls made easy for your next event
Create dynamic attendee engagement at your next event, conference, graduation, or gathering – TINT powers the best social media walls and event experiences in the world.

Best of all, it's fast and easy to set up so that you can get back to the 10 million other things on your list.
Discover the most engaging and impactful social media content from your attendees!
Choose from over 25 social channels including Facebook, Instagram, Twitter, LinkedIn, TikTok, Pinterest, and more. 

Pick your selection criteria like hashtags, mentions, or usernames. 

Your attendees can participate without a social profile using SMS Text Message, email, direct upload, and interactive experiences. 

Zapier, Webhooks, and the TINT API connects to your favorite photo booths, mobile applications, and other content tools. 
Create immersive and visually attractive social experiences by matching your display to the theme of the event or your brand's colors. 
More than a dozen ready-to-launch visualizations designed to showcase the best content. 

Add movement, video, and event branding with a few clicks. 

Last minute theme change? Update social wall visualizations and go live in seconds. 
No Screen is Too Big or Too Small
TINT Social Walls work on any size screens. Display a stream of attendee content on any type of screen, projection, or signage. 
TINT is easy to optimize to any size display. 

Easily launch across multiple screens, applications, and website.

Have an interesting display idea? We've displayed on smoke, waterfalls, fabric, and sand. Our team up for the challenge. Talk to a TINT Events Specialist today.
Take full control of your feeds with powerful filters, search tools, and moderation options.
Control your content from anywhere.

Use advanced moderation options to block keywords and users

Add collaborators to enable your whole team to moderate feeds
Monitor impact and engagement during and after your event to understand how your campaign performs.
Identify influential contributors and influencers at your event

Measure impressions and engagement and other post insights

Generate detailed reports to share with your team
"7 billion social impressions. That's up from 5 billion last year, we experienced 40% growth!"
– Chris Williams, Chief Product Officer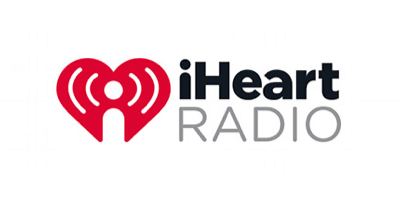 Any venue, any screen, anywhere
TINT Event Social Walls powers displays for hundreds of graduations each year. Make your next commencement social.
Capture content from concert-goers and share it across your venue. 
Activate a TINT Social Wall at your next tradeshow booth to drive engagement, build excitement, and capture leads. 
Share social content from fans on jumbotrons and stadium screens
Connect with attendees and allow them to be a more active part of sessions by showing Q&A displays or text commentary.
Run campaigns and giveaways, and display customer content in stores. Use social to drive engagement and cause FOMO.
People love sharing photos of their food. Use attendee content to drive ticket sales, increase engagement, and encourage participation at future activities.
Get TINT at your next event
Drive greater audience engagement at events with TINT