TINT - The Pixlee Alternative
The right social content platform is critical for the success of your marketing.
Compare TINT, the leading Pixlee alternative for UGC, influencer, creator, and social content to help you choose the solution that's right for you.
Ready to experience TINT?
Trusted by the world's leading brands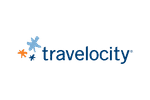 Top reasons to switch from Pixlee to TINT
Our customers have told us of the many benefits that TINT offers over Pixlee. Here's why we're the leading alternative.
Recognizing the team at Pixlee
Pixlee built a good tool to help with basic UGC. And if you're here because you're looking for Pixlee alternatives, evaluating TINT vs. Pixlee then your search is over.
TINT is the platform to improve results across UGC, influencers, and social content.
Everything you need to supercharge your social content marketing
Build consistent highly-personalized experiences for your guests, visitors, and customers to deliver sophisticated, beautiful galleries and engagement across websites and all marketing channels.
Manually collecting and managing UGC takes too much time. From posts by individuals to influencers, TINT helps you quickly discover, aggregate, and leverage social content at every touch point.
Quickly and securely request permission and get the legal rights to content with a documented trail of the user's acceptance. Easy process to avoid legal and GDPR issues so that you can use content confidently.
"TINT offers more than just a platform for finding great content. They work closely with our team to understand our problems and offer their thought leadership and expertise."
Automated Rights Approval
Customizable Web Galleries
Social Commerce & Shoppable CTAs
Legal Rights Request
(Instagram Only)
Automated Rights Approval (Instagram Only)
Customizable Web Galleries
Social Commerce & Shoppable CTAs
Frequently asked questions about TINT
White Glove Pixlee
Migration Service
If you're looking for a company like Pixlee and have been using them for awhile, your content is important! Take advantage of our migration service and we'll help handle the move of all your content and settings to get you up and running quickly.



Dedicated Customer Success = More Value In Less Time
You have plenty to manage already. That's why TINT helps every step of the way so that you go from idea to implementation in the shortest time possible.

Our dedicated customer success team ensures that you have everything that you need to scale and be successful. We're here to help you extract the most on-going value from our platform. TINT will be an active member of your team to amplify your results.

Integrate TINT with your marketing stack
TINT is designed to fit perfectly into your existing systems and workflow. 
We're the Pixlee competitor with pre-built integrations with best-in-class solutions that allow you to integrate with and share data across platforms. This makes all of your marketing activities more effective so you can see higher ROI.
Learn why TINT is trusted by more than 5,000 brands in 173 countries