Drive Conversion at Key Retailers & eComm with Community Powered In-store and Digital Activations
Mobilize your consumers to support key retailers and ecommerce through campaigns that spark advocacy, drive foot traffic, and deliver an immediate sales impact.
The trusted enterprise solution for 5,000+ of the world's leading brands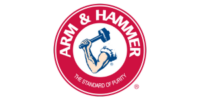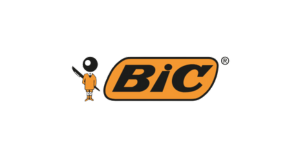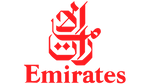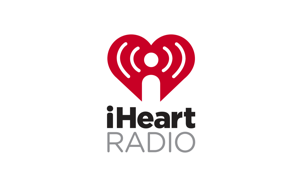 "There were just so many "aha" moments for the brand. We could use the community to leverage new creative or to think about new packaging ideas or just to go and target if we're going to launch a new item to go to a Walmart or Target, to get the message out there, to get that foot traffic."
– Shonda Brown, Sr. Associate Brand Manager, ARM & HAMMER Cat Litter
Greater Customer Lifetime Value
Offer Engaging Activities & Rewards to Activate Advocates
Praised as the 'Swiss Army knife' of engagement tools, access 20+ tailored experiences to drive online and offline action, from coupons to sweepstakes, in-store activations, contests, interactive digital promotions, UGC campaigns, and more. Foster participation with points and branded badges, and utilize TINT's receipt upload tool to reward members for purchases, driving increased conversion.
Fuel In-store Traffic to Support Key Retailers
Mobilize your brand community to boost visibility and conversion for top retail customers. Your shoppers can fuel in-store traffic, boost your retail presence through activities like "shelfies" and retail scavenger hunts, and drive sales velocity. 
Amplify Promotions and Social Proof to Drive Acquisition
Achieve higher conversion on ecommerce channels with the help of your community. Activate members to write ratings & reviews, create high-quality UGC, and share brand promotions and messages, then amplify the impact by distributing curated content across your marketing mix of advertising, social, email, OOH, and more. 
Deliver Hyper Personalized Promotions for Lasting Brand Love
Harness TINT's powerful audience segmentation engine to identify shoppers based on purchase behavior, retailer preference, demographics, and lifestyle. Deliver relevant experiences and offers that inspire action, boost engagement and loyalty, and lead to higher customer lifetime value. 
Fast & Easy to Launch
Launch a fully customizable owned community in 4 weeks, no coding required.
20+ Engagement Activities
Access our Experience Builder to launch dozens of brand activities, all available to consumers through a personalized dashboard.
Dynamic Activation Fueled by Zero Party Data
Deliver tailored activities at scale to drive action and sales.
Retail-Specific Targeting
Identify consumers by retail shopping habits, down to geo-location.
Why leading brands choose TINT
ARM & HAMMER Cat Litter Achieves 13X Greater Customer Lifetime Value with Community 
Established to build loyalty among happy customers while activating advocacy and capturing insights, ARM & HAMMER Cat Litter's Kitty Krew Community has become the home for the brand's highest Customer Lifetime Value consumers.
Learn more about Brand Communities
Drive In-store & Online Impact with Community