Highly engaging UGC experiences, social contests, and campaigns – create and launch in minutes with no coding
User generated content led social contests and campaigns drive higher interaction and brand engagement than standard campaigns.
If you give users a way to engage, they'll keep coming back. Kick start your next UGC campaign with all the experiences you'll need to drive the most engagement.
Build Immersive Experiences
Generate awareness and grow your database. Visitors can easily enter information for a chance to win while viewing and interacting with real content from others.
Generate excitement and urgency for upcoming launches and announcements. Showcase your very best community content and encourage your visitors to get involved and take action.
Polls drive interaction. Capture audience insights with a custom poll and encourage visitors to vote for their favorite brand, product, photo, and more.
Collect high quality and high resolution content that's not public on social channels. Give your macro and micro influencers their very own page and provide a personalized experience to upload content directly for use in all your campaigns.
Create exciting hashtag battles that drive engagement and increased usage. Tag-o-War allows you to pit two hashtags against each other on the same page while visitors watch to see which wins.
Social contests incentivize your audience to provide you with great UGC. Run Instagram hashtag contests and more, display examples from your community for inspiration, and have visitors directly submit their best content or participate via social media contests for a chance to win.
Increase engagement and brand presence by sourcing and displaying the very best authentic UGC from social channels. Allow visitors to upload their own content directly.
Easily customizable for unlimited options.
Easily build dynamic landing pages with customizable blocks including UGC galleries and shoppable content to boost interaction and drive conversions.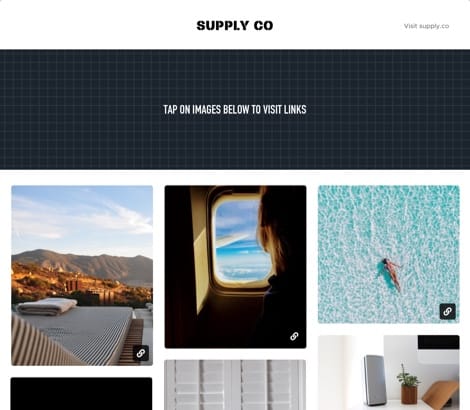 Showcase hashtag and content engagement on user generated content galleries with real-time metrics.
"TINT makes it easy for us to achieve a great look and feel for our campaigns."
Everything you need to create powerful UGC campaigns
Set up, customize, and launch within minutes using read-to-go templates.
Ready to build, no technical skills or developer resources required.
Easily customize your page to match specific brand guidelines.
Every page is designed to look great on any device.
Easily export and download contest and campaign results to review and pick contest winners.
TINT UGC galleries can be used across multiple channels and webpages.
Users can easily upload and submit content directly on the page.
Publish your experiences to the web with the push of a button.
The world's best companies use TINT to generate greater audience engagement and sales conversion with TINT.
Don't miss out on the power of
user-generated content
With advanced tools and our world class team ready to help you, it's easy to get started with TINT.