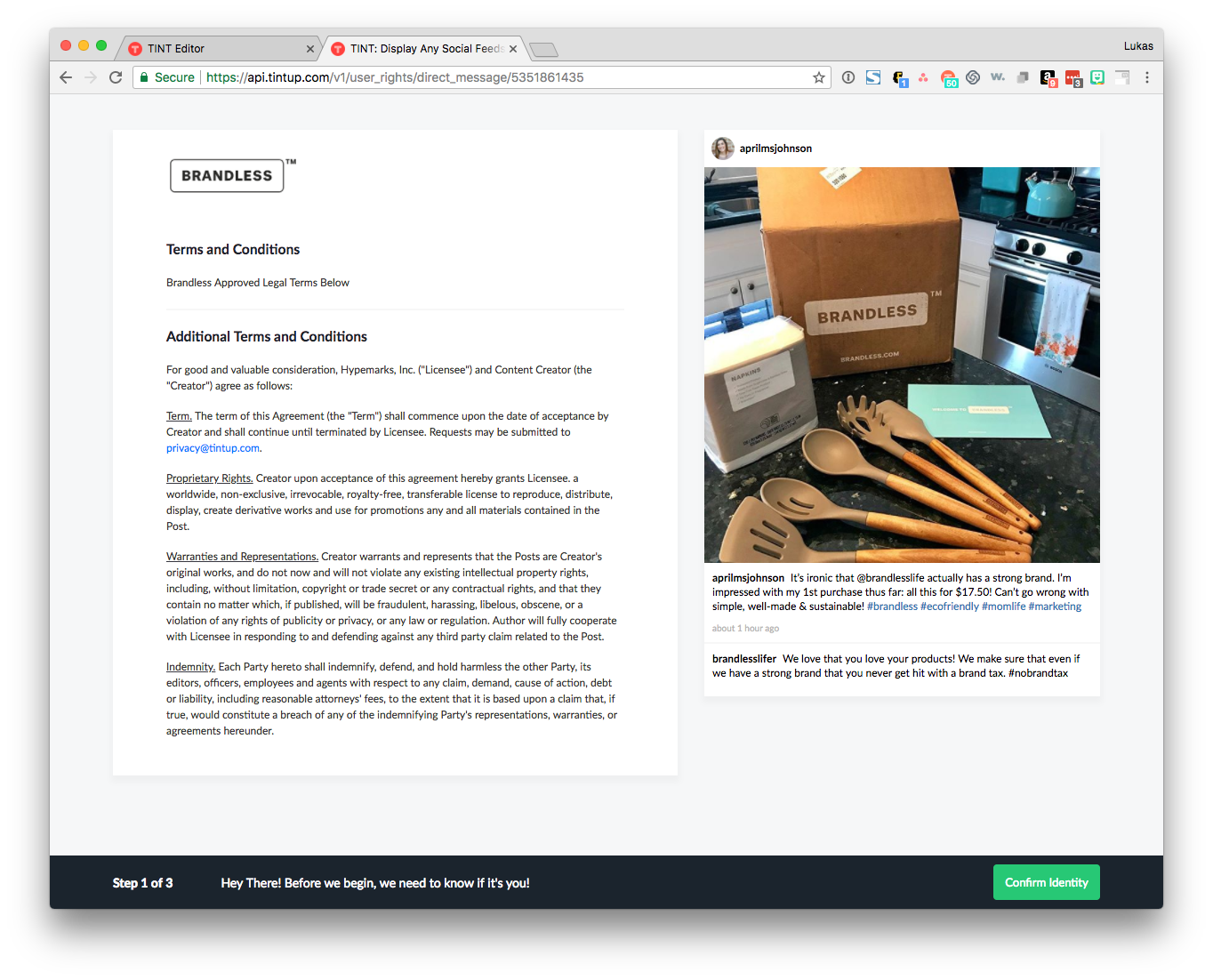 Show them you are listening
72% of users will accept a brand's request to use their content.
When you request content from members of your community, you are also showing them that you appreciate their contribution to your brand. They LOVE that you are listening and asking, and studies have shown these fans are more likely to share brand content again in the future. UGC Rights is a marketing tool that gives you real engagement.
In addition, UGC is more powerful, trusted, and affordable than branded content. Increase click-through conversions, customer engagement, and top-line revenue all while saving content creation time and costs!