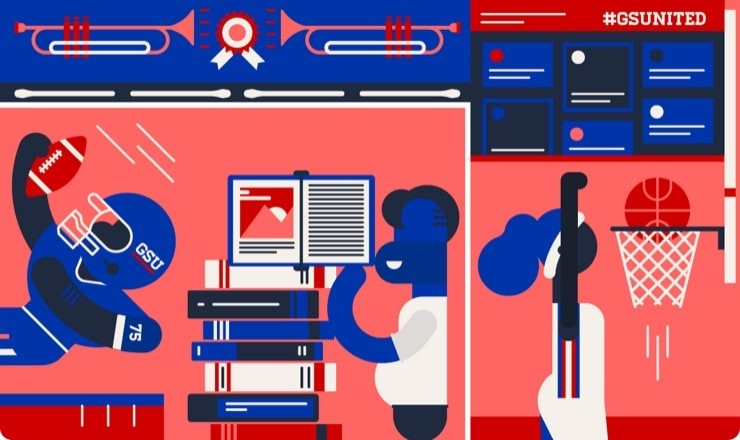 Learn how TINT helped AJCU generate over 1.72M posts
"The display is really the best; it's so clean, but fun and attractive at the same time."
Director of Content Strategy
The Association of Jesuit Colleges and Universities (AJCU)
AJCU is a national organization that represents Jesuit higher education and facilitates collaboration among its member institutions. The marketing arm of the AJCU works to increase awareness of the 28 U.S. Jesuit colleges and universities through the #JesuitEducated campaign.
The #JesuitEducated campaign aimed to share one important message: graduates of Jesuit institutions go on to do amazing things, from serving in Congress to leading the Catholic Church. In the 8 weeks leading up to Pope Francis's U.S. visit, AJCU asked alumni to share their story — how their Jesuit education has transformed them and what makes them proud to be #JesuitEducated.
To promote the campaign AJCU used TINT to embed the posts on the microsite for their campaign, promoted it on Twitter and Facebook, and erected a large banner in Philadelphia's train station.
"To be honest, we weren't really sure what to expect, having never done a social media campaign like this before. But after seeing how high our impressions were at the very beginning of the launch, we were very encouraged and pleased to see the levels of engagement. The dashboard was extremely helpful, as was the app."
The campaign was launched at the end of July and ran through the end of September. In addition to the microsite, TINT was used at live events in Washington DC, New York, and Philadelphia.
"The display is really the best; it's so clean, but fun and attractive at the same time. I've found it much more impressive than other similar boards."
They experienced a big spike in traffic on the day of their campaign launch and big spike on the day of pope's arrival, for a total of 3.55 million impressions, mostly on Twitter.