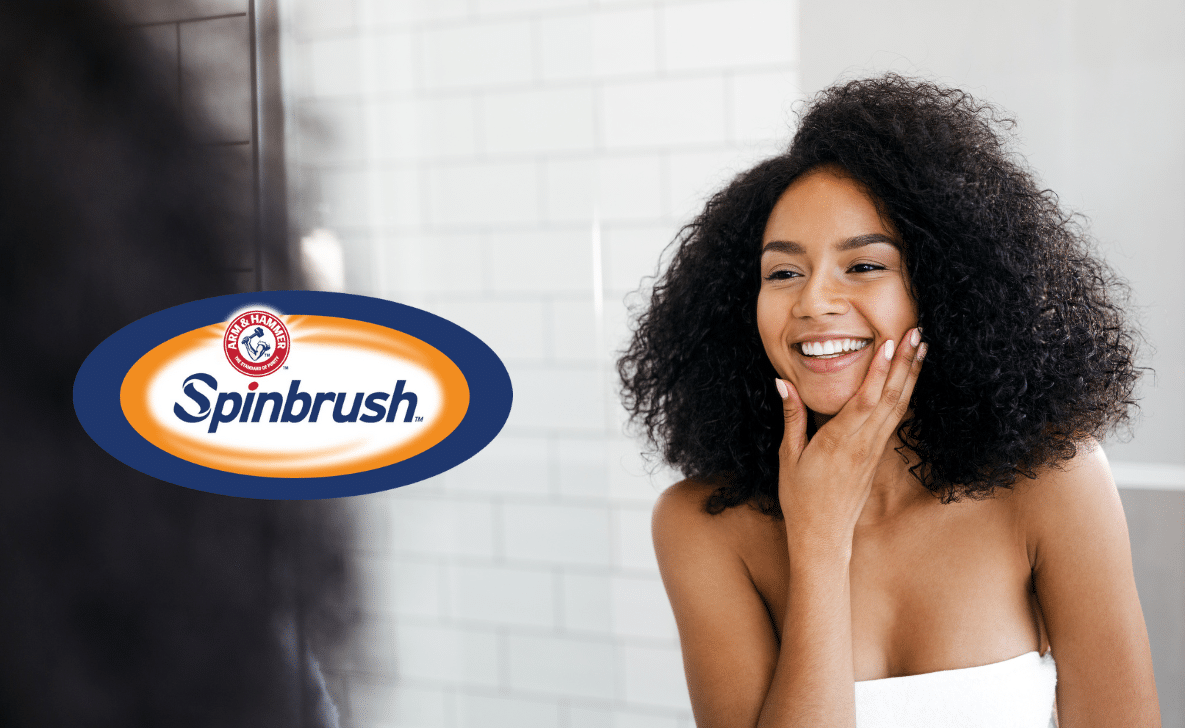 ARM & HAMMER Spinbrush™ Ignites Product Ratings and Reviews at Key Retailers
Keep scrolling to see how ARM & HAMMER Spinbrush™ sprouted these impressive results
Consumer-Generated Impressions
Total Pieces of User-Generated Content
Increase in Online Share-of-Voice
Increase in Likelihood to Purchase
ARM & HAMMER Spinbrush™ is a dynamic battery-powered toothbrush, which boasts a mesmerizing rotating brush head that unleashes a whirlwind of cleaning prowess, ensuring a thrilling and effective teeth and gums revitalization like never before.
The Challenge:
ARM & HAMMER Spinbrush™ aimed to drive trial and increase awareness of its Sonic Pulse battery-powered toothbrush and to create authentic content across preferred networks. The brand leveraged the peer influencers of Smiley360 to jumpstart conversation and product reviews.
Identified Targeted Peer Influencers
ARM & HAMMER Spinbrush™ engaged 2,000 influential members from the Smiley360 community, matching the brand's target audience profile. Using Smiley360's custom qualification, the brand mobilized individuals aged 25-40, characterized as tech-savvy early adopters, who were already users of battery-operated toothbrushes.
Delivered an Engaging Brand Experience to Spark Conversation
Peer influencers received an exclusive brand experience that included a complimentary ARM & HAMMER Spinbrush™ Sonic Pulse for them to try, along with informative brand literature. Additionally, participants gained access to a dedicated campaign page equipped with comprehensive brand details and social sharing tools.
Drove User-Generated Content and Product Reviews on Key Channels
Empowered by Smiley360's Single-Click Sharing technology integrated with Bazaarvoice, peer influencers shared their authentic experiences with friends, followers, and fellow consumers, placing special emphasis on directing traffic toward Walmart. Each piece of content was appended with a $2 digital coupon, which they shared with their networks to enhance conversion rates.