TINT Launches Integration with Hootsuite Amplify to Provide Better UGC & EGC
We continue to expand our partnership with Hootsuite and offer innovative solutions to the market by making it easier for users to leverage Employee-Generated Content (EGC) through Hootsuite Amplify. Amplify is Hootsuite's industry-leading employee advocacy platform that provides a sophisticated approach to risk management for regulated organizations that necessitate pre-approved social content to ensure messaging remains accurate, clear, and on-brand.
With the TINT + Hootsuite Amplify integration, teams can leverage EGC in employee advocacy initiatives, and in turn, create Amplify posts by pushing directly from the TINT platform. This empowers companies to extend their social reach with EGC.
Why It Matters
Your employees are your organization's biggest voice (think of them as brand advocates or internal influencers). Research shows that 33% of employees are already posting messages, pictures, or videos about their company without any encouragement from their company. EGC tells your brand's story through the eyes of your employees and increases the exposure to new audiences through their followers. In our annual State of User-Generated Content Report, we found that messaging is reshared 24 times more when distributed by employees instead of brand accounts. Furthermore, that content also experiences 8 times the engagement of brand-shared content. EGC is not only paramount to engaging your team, but it also attracts top talent.  
Click here to learn more about Employee-Powered Marketing
TINT + Hootsuite Amplify Benefits: 
Level up your employee advocacy strategy by diversifying your content mix with authentic and engaging EGC.

Attract and retain top talent by highlighting EGC on social channels, career pages,  and internal displays.

Improve employee sentiment by showing your team members that their voices matter.
Big brands, such as Pinterest and Chipotle, currently repurpose EGC onto their careers page to showcase what it's like to work within the company. Chipotle harnesses the power of EGC further by encouraging employees to submit their content directly to corporate by using TINT's Experience Builder, which is then used within various marketing channels, such as social media, campaigns, and in-store displays.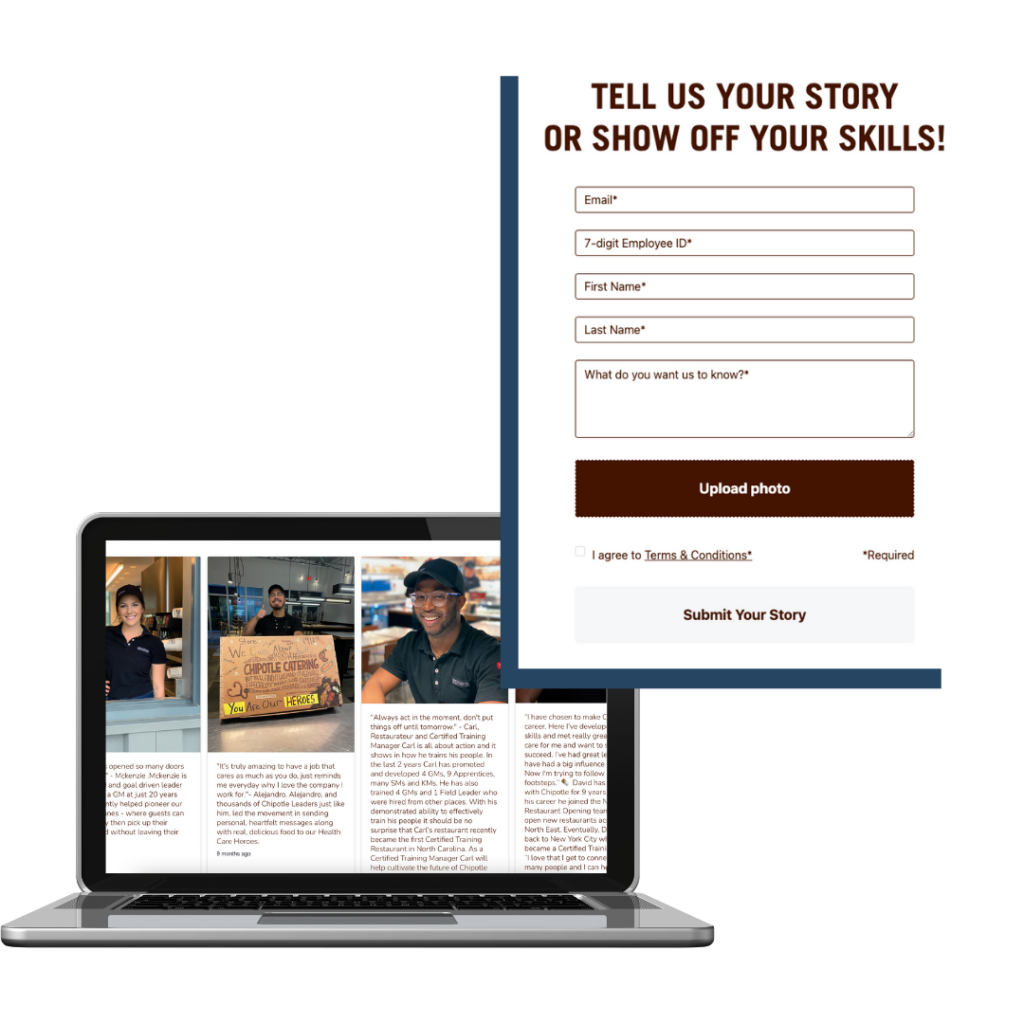 Interested in Learning More?
Use the TINT and Hootsuite Amplify integration to incorporate the powerful voice of your employees into your internal communications and recruiting and employment strategy. Contact our team today to learn how the TINT and Hootsuite Amplify integration can improve your current strategy.
Additional Resources: