November would have normally found the Team TINT traveling to Kansas City and Raleigh to participate in the Internet Summit and KC Digital Summit. (It is also an excuse for us to consume copious amounts of BBQ in both locals.)  This year, we're connecting with our friends, colleagues, and customers through the Digital Summit at Home Series.
We debuted a new session called "Social Reset: Leave Your Old Content in 2020." We had a packed house, virtually that is, and had plenty of engagement. Unfortunately, we ran out of time to answer all the questions that were submitted. We're answering all those questions below.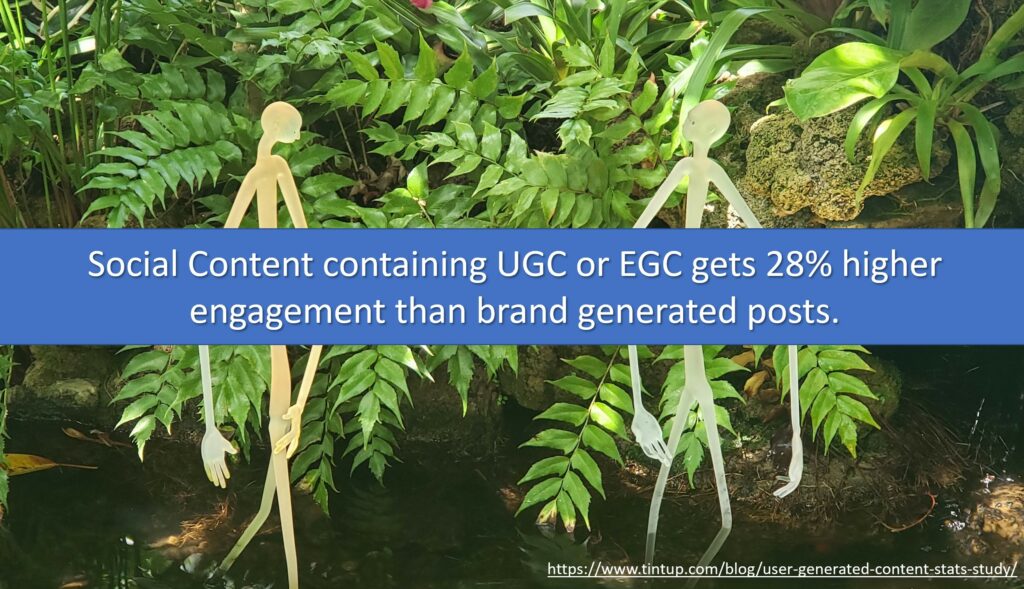 If you are encouraging content from employees and customers, do you usually want to have an approval process in place before it posts live?
Your standard approval process for social content should remain in place. A good user-generated content (UGC)/employee-generated content (EGC) program will complement and supplement your existing strategy.  
UGC/EGC is a content source and driver of engagement. 
When looking at UGC, I generally do a little research on who is sharing the content before pushing it live. Then I'll reach out to get permission to reshare if I'm not using a native reshare feature. Native resharing could be things like sharing a tagged post on Instagram, clicking share on a Facebook post, or retweeting on Twitter. Those are generally safe avenues to share content. It is when you grab content and move it around that people get into trouble. I encourage you to check out our blog Understanding the Importance of UGC User Rights as a primer to the conversation.
On the employee side, many brands and organizations have content agreements built into their employee handbooks or contracts. Even then, I think a head's up is still a common courtesy and helps build rapport with your employees.I also let people know if we're doing any modification to their content, i.e. watermarking, photoshopping.  Circumstances will be different from company to company and always vary depending on the goals of their EGC program. 
Here's more reading on Employee Generated Content, particularly how it affects recruitment. 
What are some ideas for engaging customers and community members in social strategy to create user-generated content?
First, and foremost, think of yourself as an Experience Builder. There will always be incidental social shares, but to drive any sort of significant content creation you should make it into an engaging activity. We've found that activities like scavenger hunts, countdown timers, social walls, hashtag wars, polls, and microsites really drive action. Pull together the content from multiple sources and display it quickly so that participants get instant gratification. Set a deadline for each "experience" and launch several throughout the year. The FOMO will keep people contributing. 
For both customers and employees, recognition is an important part of the process. Even if you're capturing content and obtaining legal rights, you should still call out the contributors. This helps create a recursive content relationship. They appreciate the love and attention, so they make more content. You share their content and give them love and appreciation. 
Learn more about becoming an Experience Builder. 
What is the best way to get employees as internal influencers for a restaurant company?
Design an outcome-driven program

Incorporate into daily processes

Make content submission easy

Deploy, Test, Analyze, Repeat
1. Design an Outcome-Driven program
Have clear outcomes before you begin. What is the content that you're trying to capture? What will what content contribute to your existing marketing programs? What is the amount of time you and your employees are willing to spend on this? How will the content flow from employee to the marketing/communications team? What are the metrics for success?
2. Incorporate into daily processes
The best programs for internal influencers or employee-generated content are ones that can become part of the daily routine. It shouldn't feel like a burden. It should feel like a part of the day-to-day processes. There is certainly a learning curve to this, but with the support of an experienced UGC/EGC specialist, you can swiftly overcome it. 
If you do not encourage content creation as a daily habit, it'll quickly fall to the wayside as additional "sidework", particularly when employees get busy during things like holidays or weekend. (Probably the best times to create content too.)
3. Make content submission easy
How will the content flow from the frontline employees to the marketing and communications team? We've found that people, particularly Millenials and Gen Z, do not like sending photos from a mobile device to an email address.  
Our recommendation is to deploy a social aggregation tool to make it easier. Pull in content from hashtags, set-up a phone number that employees can text content to, and create a microsite that allows direct uploading of larger content types like video. 
Learn more about TINT's content aggregation process. 
4. Deploy, Test, Analyze, Repeat
As with any marketing or communications program, the process should be iterative. Design your program in sprints, get feedback, and repeat. There may be blind spots in the process that participants can diagnose more easily than administrators. 
Remember, marketing is not a light switch. It can take time UGC, EGC, and social campaigns to "rev-up". 
Talk to one of our UGC specialists today and explore your options for managing internal influencers and employee-generated content.
I work in healthcare and we try to get content (EGC) from staff in multiple divisions. Rather than contribute to the main account, all the departments want their own social handles. How can I manage that?
This sounds like a power struggle in the making. You should nip this in the bud before it sprouts into a tangled mess. 
First, be upfront about the time commitment and expectations for having their own social handles. Show them a style guide and create a guide for how often things will need to be posted. Depending on the degree of control that your team has, explain the content approval process and design standards. Talk about HIPPA rules. 
This will likely scare off the less committed.
Another option is to let them have their handles. They can post content and you can aggregate it into the main feed. While this does dilute the power structure, it could be easier trying to force content out of non-compliant departments. You could use the one-two punch of TINT+ Hootsuite Amplify to ensure any secondary Twitter feeds are getting pulled into the main handles and messaging from the main is being pushed to the secondaries.
Beware if your policies are too draconian. I ran into some similar issues when I worked in Higher Education and sometimes departments simply set up their own handles and started creating. What is your action if that happens? 
This is a tricky one. Feel free to reach out to us and we can brainstorm specifics. 
How should one go about creating UGC for a B2B brand?
It always starts with planning. There needs to be a serious conversation upfront about outcomes and content needs. We've seen amazing campaigns from brands like Cisco and Securian that have focused on customer and employee advocacy.
Also, consider all the different types of UGC. People often go straight to photos, but reviews are also user-generated content. B2B organizations can greatly benefit from that type of social proof.
Can you talk about the need for approval to reshare content by platform?  
The rights conversation revolves around ownership. If you're natively sharing, like we've mentioned above, generally you're okay (with a few minor exceptions).  The legal liability begins when you "take possession" of content that is not yours. If you have to download it or otherwise capture it, you'll need to deal with rights management.
We have an on-demand webinar that introduces the Rights Management process. 
You can also learn about the TINT Content Rights Management process. 
If one of our customer partners tags us and/or uses a hashtag linked to our brand, are we okay to reshare that without formal approval? 
My initial thought is… it depends. From a risk management perspective, I don't think you're likely to get sued by a customer partner. In a perfect world, you would build it into the customer agreement with clear terms around what the shared content would be used for. 
I still believe that common courtesy would say that you give them a heads up whenever you do it.
Continue the Conversation
We'd love to continue the conversation. If you'd like to have a member of TINT talk at your next event, podcast, or team meeting please email events@tintup.com You can also speak with one of our UGC specialists to learn how TINT can drive engagement for your marketing in 2021. Schedule a call and demo today.