Now In Canva, Your Best UGC
The perfect content creation tool doesn't exist? Well, we beg to differ. At TINT, we know the importance of incorporating User-Generated Content (UGC) into different visuals. That's why we integrated with Canva. 
In just a short time, Canva has become 'THE' online design and publishing tool with a mission to empower everyone in the world to design anything and publish anywhere. Marketers love it, and the platform offers a wide array of features that allow you to create exciting visuals without extensive graphic design knowledge or experience. 
With it's drag-and-drop interface, a whole realm of content possibilities opens by providing the ability to easily incorporate the best UGC and Employee-Generated Content (EGC) from TINT into Canva to create stunning graphics and visuals, all with the touch of a button.
Turn UGC Into Branded Visuals 
Every design needs visual content that is eye-catching and true to your brand's standards. With the TINT-Canva integration, tap into the authentic voice of your customers and fans by easily uploading your best user-generated content directly from your TINT account into Canva to create stunning visuals sure to resonate with your audience. 
In this fast-paced digital world, attention-spans can be snapped away with the tap of a finger. Consumers are becoming increasingly savvy in knowing which companies are using Stock photos and staged photo shoots, and which ones are authentic and transparent (UGC and EGC).
UGC is content that has been created, published and/or submitted by customers and fans of a brand. This is true word-of-mouth and the most effective way for brands to articulate the value of their products and services through real-human experiences to other humans. Combine UGC with an amazing kick-butt graphic design platform like Canva, and you have yourself a winning team for your brand.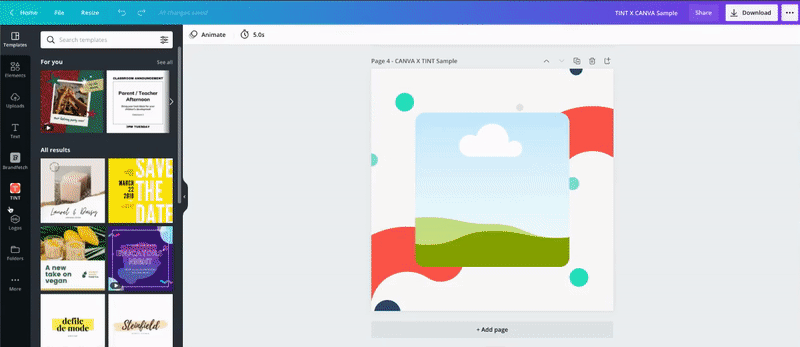 93% of marketers agree that consumers trust content created by people more than content created by brands. Learn more in our State of UGC report. With Canva you can design a wide array of visual content for paid and organic channels, and with TINT, you can incorporate trusted UGC!
Take Canva's recent,  #CanvaDesignChallenge. The design challenge in particular is to create a fun visual using…Llamas! And, it just so happens that we have a desk llama (courtesy of the awesome people at Classy Llama) that would be a perfect contender for this contest.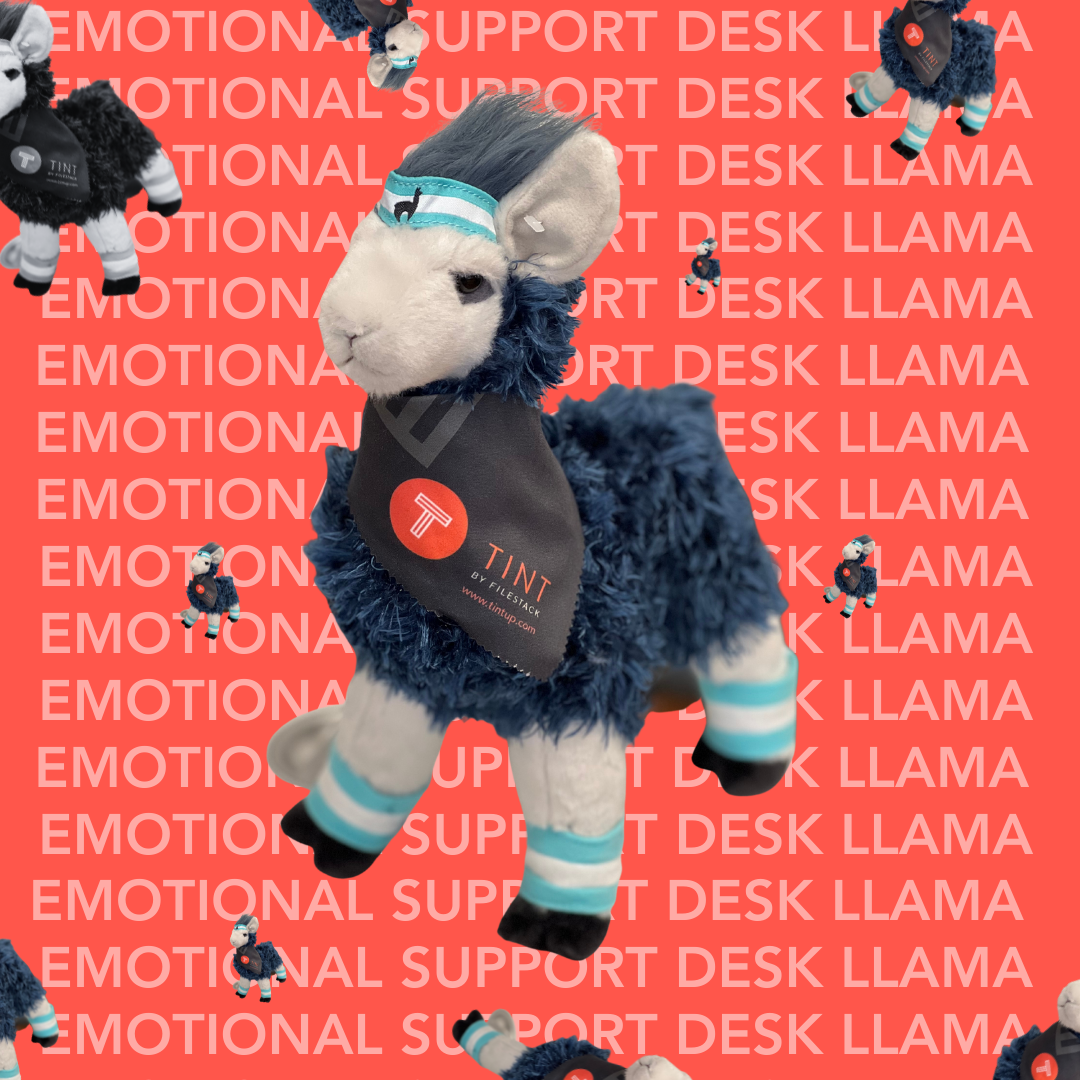 Using a pre-built template it was easy to create the visual above while incorporating our own UGC; The llama wearing a spiffy TINT bandana 💗. 
Share your UGC Centric Design Back to TINT
Don't waste time uploading and downloading files – our integration with Canva lets you finish the job all in one motion by allowing your UGC to be accessed in Canva, designed, polished and completed, and then shared back into your TINT account. 
Sharing back to TINT allows you to seamlessly use other content optimization features like Attention Score. Attention Score can help you discover deep insights on particular elements within your visual content to see what will grab attention and inspire action from your audience. Doing this will help you optimize the visual for better conversion-driving results.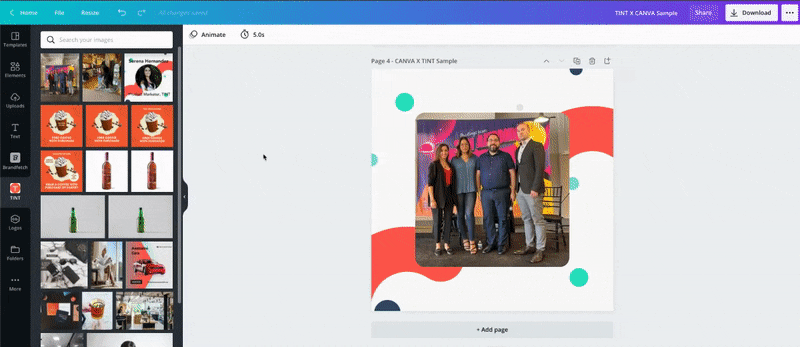 To start creating your own UGC Magic, connect the TINT app to your Canva account now. 
Don't have a TINT account? Talk to a UGC expert now.