Social media giants like Facebook and Snapchat have realized they no longer need the middleman to get products sold. The Social eCommerce Funnel has changed everything.  Previously, they used to rely on posts to drive users to a website where they'd start the checkout process only after clicking "Add To Cart" on the product of choice.
The Social eCommerce funnel takes out the middleman—and creates a seamless experience for customers to see something, and immediately buy it. Facebook rolled out this functionality with their Shop feature, officially changing the game of the original eCommerce customer journey. Now Instagram is the king of social commerce, with users able to discover, click, and buy with just a few taps of their fingers.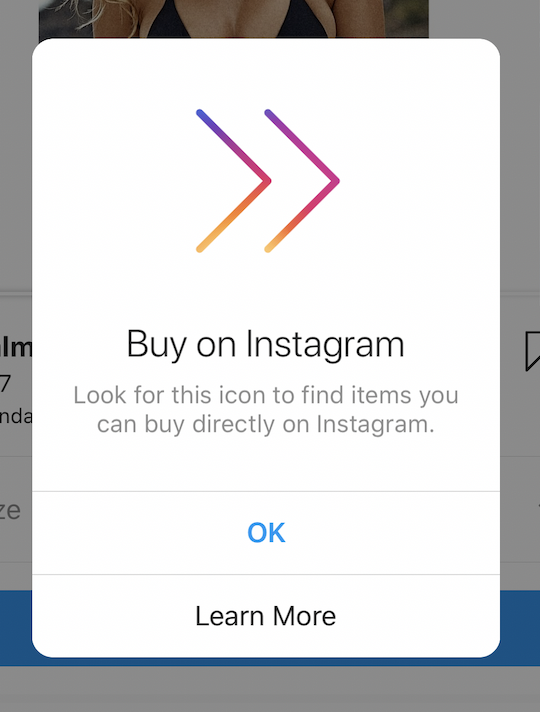 The updated eCommerce customer journey, thanks to new features like Facebook Shop,  and Instagram Checkout means that marketing efforts need to focus on awareness and engagement more than ever. Brands need to be seen by social media users and then inspired to take action through campaigns. They don't need to be converted into email list subscribers or plied with a 10% off discount code anymore—things are changing.
The brands that stay on top of the new eCommerce funnel are going to be the ones that are already using Facebook's Shop feature and strategizing what content gets the most views and engagement.
The new social eCommerce funnel:
Awareness: The customer sees a product they want to purchase in a social media post
Engagement: Customer clicks post to see the price, choose their size and add to bag on the social media platform
Conversion: Customer checkouts on the social media platform
Loyalty and Advocacy: The customer shares their experience on social, providing that vital social proof that accelerated the buyer's journey.
And the time to master it is now.
How To Influence Each Stage of the Social eCommerce Funnel
Influencing each stage of this new eCommerce funnel plays by some of the same rules as your other channels—but removes the effort of forcing an email subscription or pushing conversion through your website. Your website exists separately from this Social eCommerce Funnel, driving its own action and providing additional lift to social users when necessary.
This new funnel is going to require you to use the content that drives the most awareness and engagement because that's the only two parts of the eCommerce funnel you have before a customer chooses to convert (and buy the product).
And that's when user-generated content comes in. User-generated content is content that a customer creates after they buy a product, when they have the product, or when they get the results from a product.
User-generated content focuses on the journey a customer takes after they hit purchase, going from excited for their new order all the way to getting to see the results they paid for.  For example, excited customers will post a screenshot of their order confirmation email from their favorite boutique, videos unpacking the package when it arrives, and then photos wearing the clothes. 
Some brands may focus on fancy product shoots or even computer-generated product images to demonstrate absolute perfection—other brands embrace the authenticity of their customer base and influencer in a different way. These brands are focused on organizing their user-generated content so they have an endless incoming stream of new content created by their customers, for their customers.
Then, they're reposting that content, adding the shop tags to it, and creating an eCommerce funnel that goes from Instagram post to "Add To Cart" without ever leaving the Instagram app. This content becomes posts, challenges, polls, native ads, and more.
Let's take a look at a few examples.
Kora Organics
Natural beauty brand Kora Organics uses a mix  of user-generated content and professional product shots in their content—and each image links directly to the product in the post. For example, their Sun-Kissed Glow Body Oil is featured in this post with a happy customer.
The first image shows their Instagram post with the caption, "View Products", which then leads to a product link for users to continue shopping through Sephora. 

Monday Swimwear
Boutique bikini eCommerce store Monday Swimwear is an avid user of the Instagram Shop feature, which has helped them reach $20 million in annual revenue. They've used user-generated content to tag their posts with shoppable links that let the user choose their size, add to bag, and checkout without ever leaving Facebook's platform.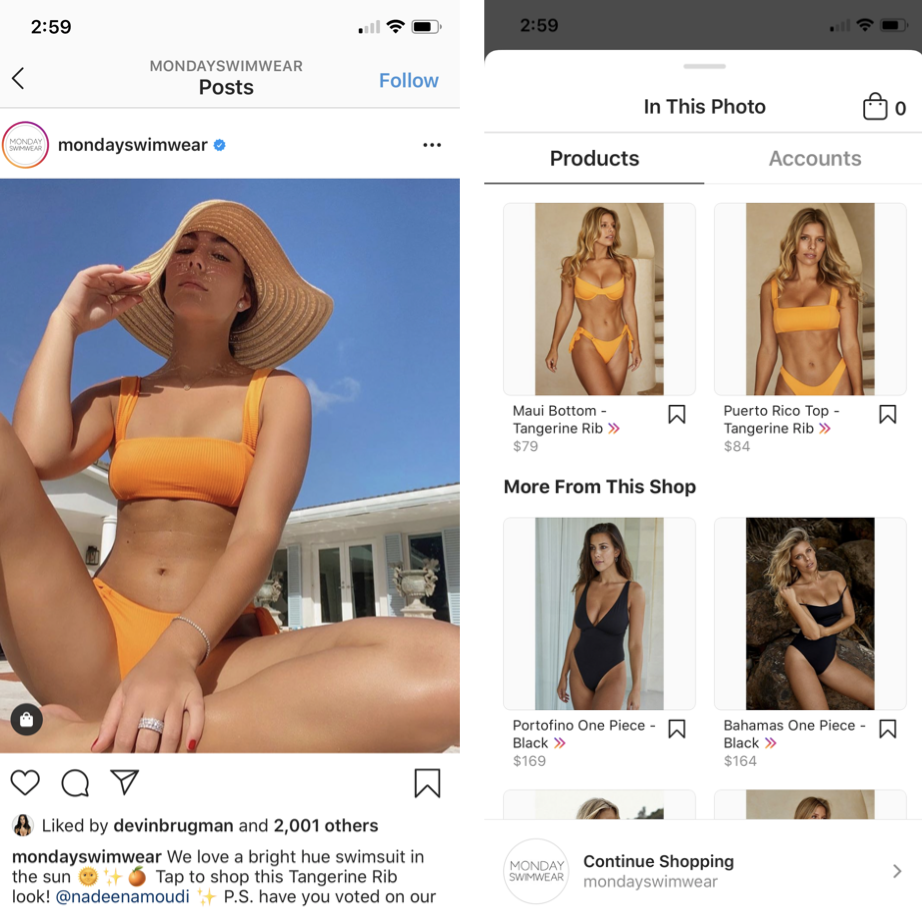 American Giant
Sustainable clothing brand American Giant is also using this new social eCommerce funnel, curating content from their happy customers and showcasing it on their own accounts to drive engagement that will lead to purchase. They've found customers wearing their products and posting to socials, and repurposed the customer's content right onto their feed with a shop tag.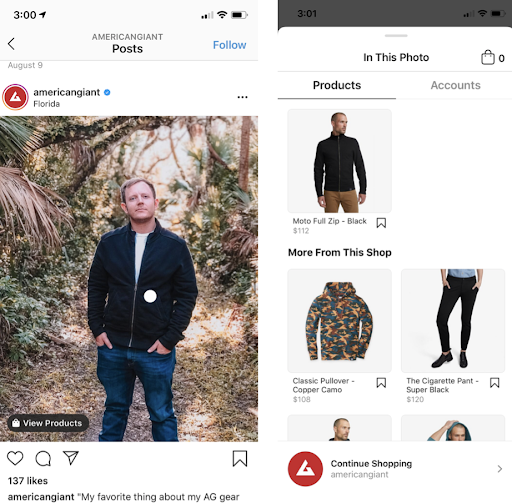 Social media platforms know the more seamless an experience they can create for their customers (advertisers) the better an ROI they can get them. They've bypassed the friction point of needing users to click to a website and then add the item to their cart—now it's right on the Instagram and Facebook app. And they're not the only ones on top of this trend.
Snapchat created stores for their biggest eCommerce businesses in 2019, which is the same experience a customer has on Instagram when checking out. They initially launched to 5 verified accounts, including Kylie Cosmetics.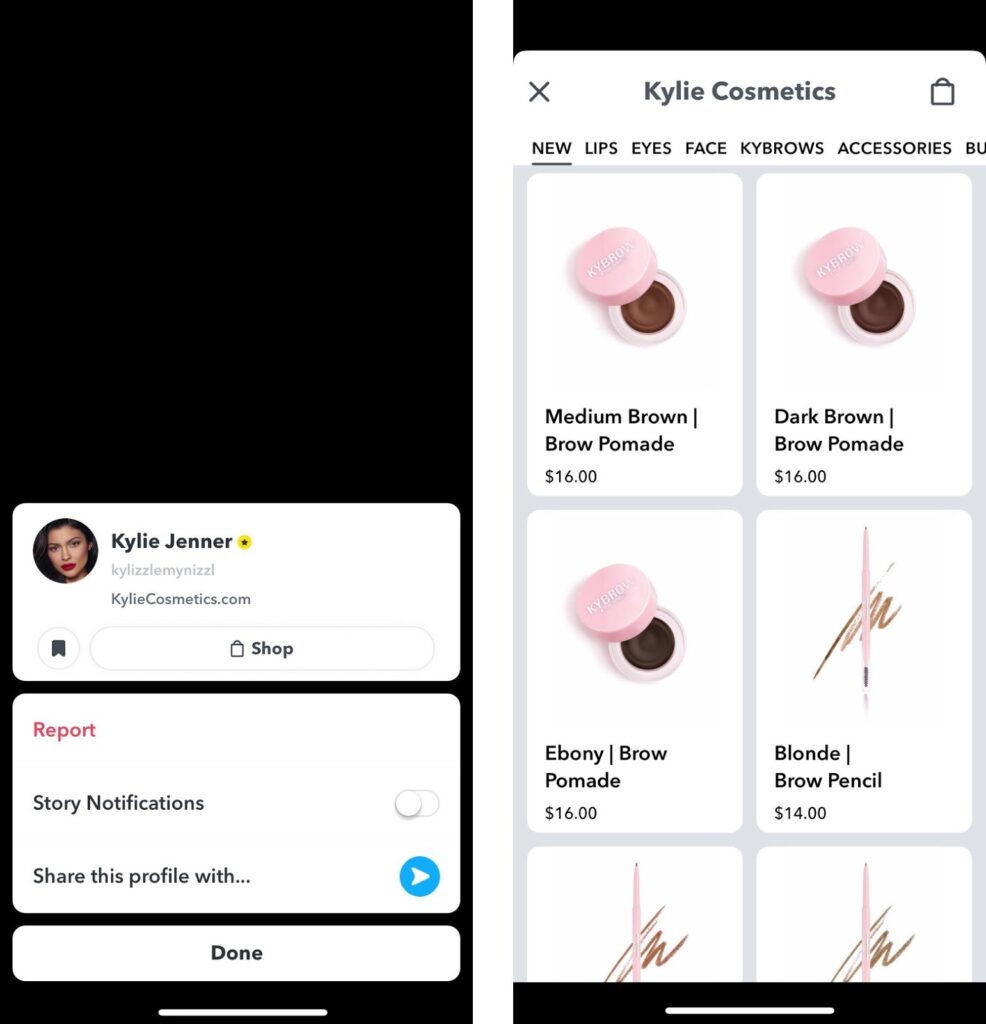 With the new social eCommerce funnel, brands are focused on using the voice of their consumer to drive the awareness and engagement they need to get conversions on the platform. They don't need an email funnel or website copy…they just need great content that gets their products noticed by their ideal customers. This is a new social shopping experience.
And that's why user-generated content is such a big deal for these brands. They've realized that ads based on user-generated content receive 4 times higher click-through rates and 84% of millennial consumers claim that user-generated content on company websites has influenced the way they do online shopping to some extent.
Having trouble figuring out how to get customers to create UGC? Book a demo call with us and we can help you out.