You asked, and we listened: Introducing Instagram Stories content in TINT. Brands can now add their Instagram Stories to their TINT display. IG Stories joins the dozens of other content sources currently available, at no additional cost.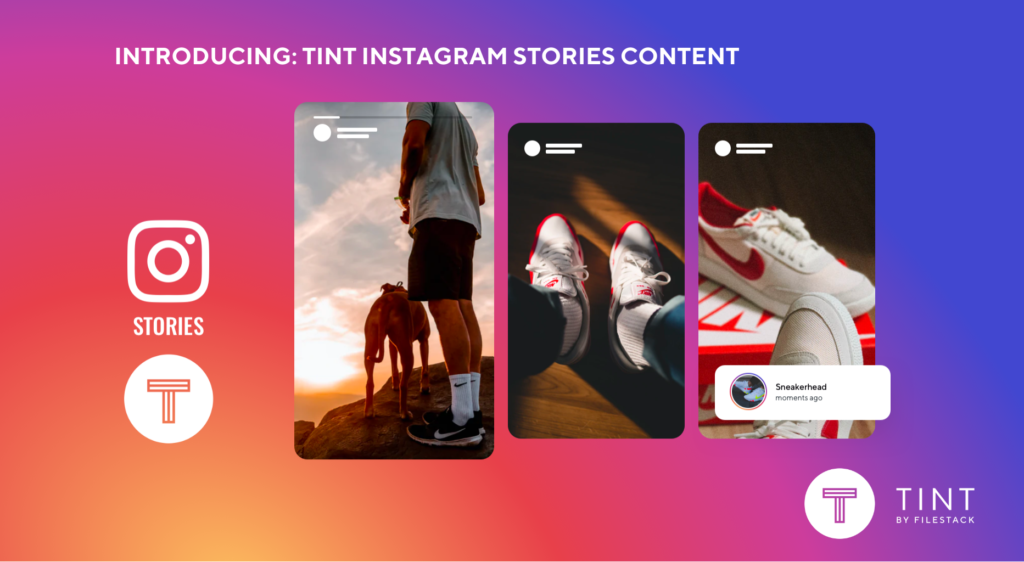 Your best Stories deserve to live on! Instagram Stories normally disappear after 24 hours, but with TINT, your brand's stories will continue to be displayed and accessible. You spend time and energy creating content, this is another way to get more mileage out of your Instagram content.  
TINT's advanced moderation features let you select which stories to display, choose your best videos, and organize them into a beautiful tapestry of branded content. 
Now you can aggregate your brand's Instagram Stories content and combine them with other content sources like TikTok and Twitter to create a collection of brand and user-generated content that showcases the authenticity of your organization. This type of social proof drives engagement and increases conversions across industries.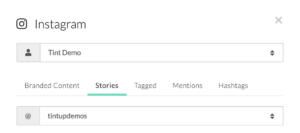 Instagram Stories content is available now for all current TINT customers. 
Ready to add Stories to your UGC? Schedule a demo of TINT today!