Small changes can make big differences! A study from faculty at the University of Hong Kong analyzed top influencers to find commonalities in their most engaging culinary posts. Based on this research, we've found five ways for restaurants to make food more hashtagable. 
The suggestions focus on menu and restaurant branding tweaks. If you need inspiration for innovative and beautiful menu design, we're fans of UnderConsideration's Art of the Menu. Otherwise, these five tips were created to keep recipes and restaurant concepts intact. 
1. Share the specific ingredients of a dish.
40% of all the posts studied contained tags associated with ingredients of the dish. This includes elements like meat, vegetables or specialty ingredients like glutinous rice.  
Instead of generalizations like "vegetables" or "mushrooms", use things like "broccolini" and "crimini" instead. Meat provides a variety of opportunities as well. Avoid listing "steak" as a menu item; there are entire constellations of hashtags that exist around specific cuts of beef.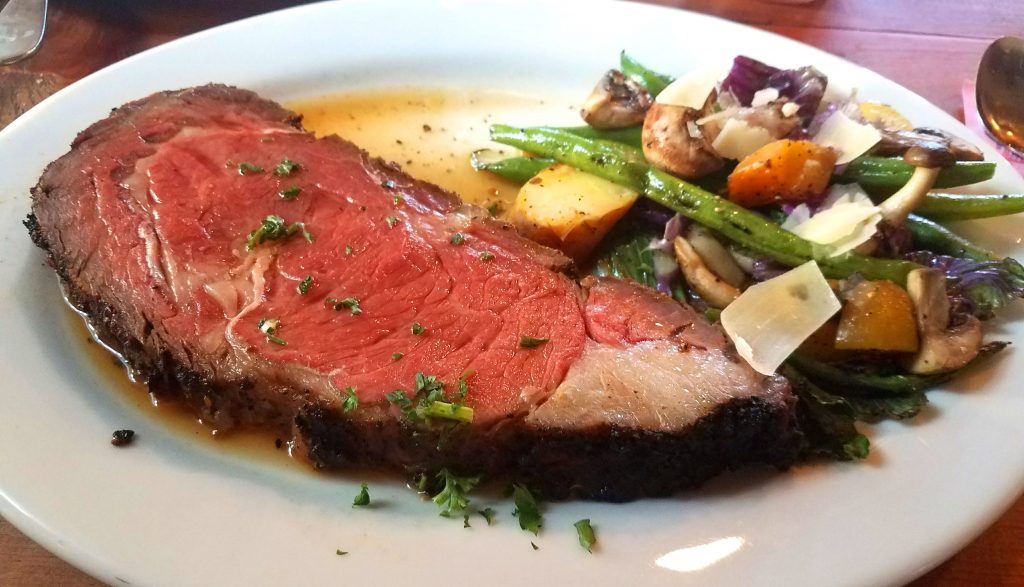 Instagram Popular Beef Hashtags
#brisket – 1,170,735 posts

#ribeye – 1,038,812 posts

#primerib – 437,469 posts

#filetmignon – 426,079 posts

#ribeyesteak – 313,364 posts

#sirloin – 312,440 posts

#tenderloin – 383,937 posts

#tritip – 235,770 posts

#sirloinsteak – 124,343 posts

#smokedbrisket – 89,374 posts

#topssirloin – 25,573 posts

#chuckroast – 17,106 posts
Providing a customer with sufficient information helps them accurately tag food. It also cultivates more consistent hashtag usage across dish-specific or restaurant-specific user generated content. A few additional details can make food more hashtagable.

2. Describe the style of food or the cooking style. 

Another 40% of the posts studied used hashtags that included either to style of food or the cooking style used in preparation. Broad categories of food style can provide high-engagement hashtags to customers. The style of food does not necessarily need to be represented in each menu item but should be articulated at the restaurant level. It could also be incorporated into the branding. 
Be aware that there might be variations of spelling, abbreviations, or anglicization. Consistent usage can encourage customers to use a preferred variant, but exact usage will always vary based on individual preference. For example, food hashtags that reference barbecue. #bbq has 24,000,000 instances on Instagram. Next is Android "correct" spelling #barbecue with 3,489,103. #barbeque is far fewer but still very active at 1,270,000 posts. #barbque's 62,700 posts is comparably low but still a strong hashtag.  Knowing any preferred local spellings can help make food more hashtagable.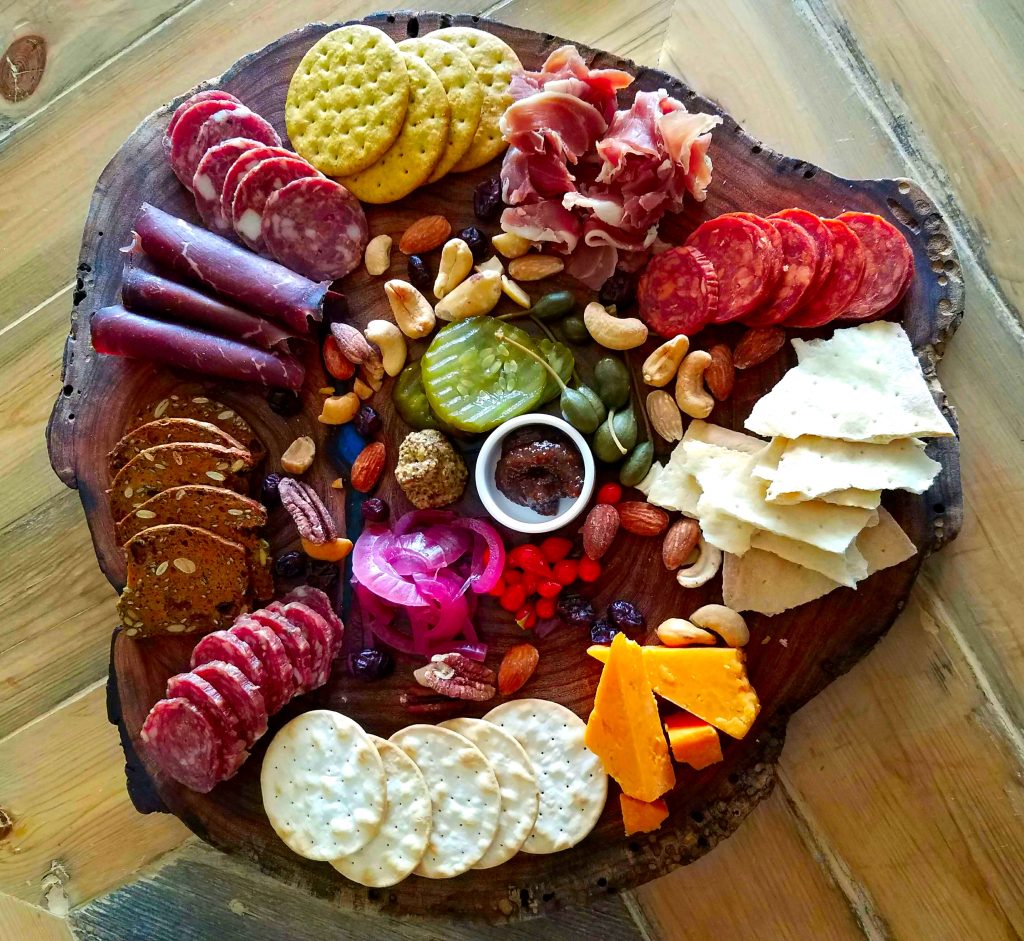 Popular Food Styles on Instagram
#bbq – 24,001,815 posts

#veganfood – 16,802,972

#comfortfood – 5,946,511 posts

#chinesefood – 4,942,250 posts

#mexicanfood – 4,996,874 posts

#barbecue – 3,489,103 posts

#barbeque – 1,270,956 posts

#koreanbbq – 1,036,570 posts 

#hautecuisines – 1,000,194 posts

#charcuterie – 840,623 posts

#southernfood – 355,926 posts

#caribbeanfood – 353,739

#asianfusion – 303,186 posts

#barbque – 62,718 posts
3. Make your customers aware of experiential and locale-focused hashtags.

76% of all the examined posts included either experiential or location-focused hashtags. Some high-level experiential tags, like #farmersmarket or #foodcourt, are apparent from the shopping experience. Date-oriented experiences like #sundaybrunch can be encouraged by putting guidance on the menu.  
There are huge varieties of "food locales" throughout the globe. From Shoreditch to Shimokitazawa, these trendy areas often have vibrant hashtags. Some locals may be aware of these tags, but tourists or even in-town visitors may not know they exist. Signage, guidance on websites, menu notes, or even verbal instructions from waitstaff can alert visitors to these tags and encourage their use. 
Popular Foodie Locales and Experiences
#buffet – 4,520,612

#farmersmarket – 4,452,144 posts

#shoreditch (London) – 2,036,919 posts

#sundaybrunch – 1,945,365 posts

#bistro – 1,841695

#mukbang – 1,630,285 posts

#foodfestival – 1,841,695

#foodcourt – 478,102 posts

#shimokitazawa (Tokyo) – 428,102 posts

#missiondistrict (San Francisco) – 205,657 posts

#airportfood – 64,358 posts

#menilmontant (Paris) – 39,185 posts
4. Know your local social communities. 
This tip is best applied through brand-generated or employee-generated content. Many modern culinary marketers get trapped in the spell of foodie mega-influencers. Their social strategy can involve paying cash and comping product to Insta-famous users in exchange for exposure. We encourage them to learn about micro-influencers. These people are active in their specific local communities and can collectively drive incredible engagement. Almost every country, state, province, or city has a local social community. A little bit of research, you can start engaging with these communities through brand-driven content then encourage them to come in and create user generated content. 
Popular Instagram Communities
#foodie – 131,769,966 posts

#eeeeeats – 17,257,561 posts

#khig (Hong Kong Instagram) – 28,935,617 posts

#igerslondon (London Instagram) – 2,662,204 posts

#igdc (Washington DC Instagram) – 1,433,374 posts

#texasfoodie – 62,730 posts

#pysznejedzenie (Polish "Delicious Food") – 54,363 posts

5. Repost Beautiful User Generated Content
You'll have a variety of people sharing great content once you've gained momentum on your journey to make food more hashtagable. The smartest restaurateurs know that reusing content is a great way to showcase their menu. Consumers are skeptical of airbrushed, staged photos, but user generated content proves what a dish will look like. 
There are some rules when reposting on social networks but you're generally safe if you consistently ask for permission, are transparent about how you'll use the content, and give credit to the original poster. 
Be sure that you, or your team, are not taking photos from social platforms without specific permission. This is a violation of their terms of service and can get your account banned. In some cases, like Brammer v. Violent Hues, you can even be sued if you don't get written permission to use content. 
TINT helps brands discover, curate, and capture authentic user generated content. We support restaurants, food trucks, pop-ups, and culinary experiences of all sizes in achieving their goals.
Schedule time today with one of our specialists and learn how UGC can work for you.