Hey there! You just stumbled upon our product updates blog. Today, we are focusing on all the exciting new features brought to you in the month of July of 2021.
Now let's take a look at what TINT has been up to!
TINTmix: now with Twitch and Facebook connections
Instead of choosing one platform over another, why not compile content from all? We continue to make our TINTmix boards more inclusive by adding connections with Twitch and Facebook Video. Simply create your board using our many layouts, and add the URL of the media you'd like shown. Take it one step further by picking the duration of the media to be played.
Oh…And did we mention that our Twitch connection is the first of it's kind in the market? 😎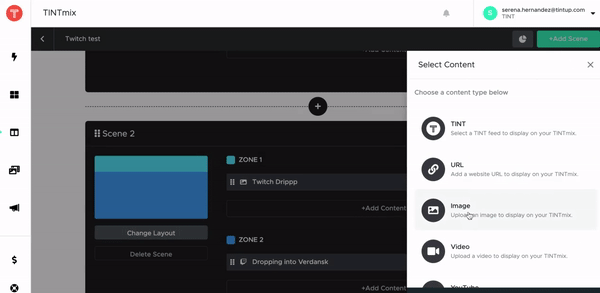 Search and Filter Text Within Images
Advanced OCR allows for you to manually filter for images that contain text or search text within an image to easily filter for brand specific content or a particular keyword, and yet another way to quickly find the content that is right for you.
If you are interested in utilizing this feature, please speak to your TINTastic customer success rep! Don't have TINT yet? Click here.
Pause Social Feeds instead of Removing
Say "bye bye" to removing feeds and "Hello" to our new pausing feature! Gone are the days of removing a feed to have all your collected content disappear. This new feature will allow TINT users to keep the content already collected and re-start at any time.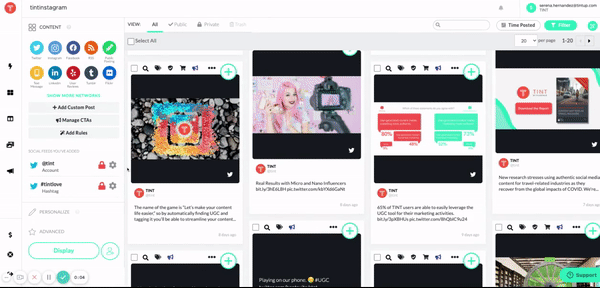 Cookie consent for Experience Builder
A feature request by one of our customers (you know who you are) that coincidentally made for a great upgrade to our overall user experience! The new cookie consent pop-up feature in our UGC experiences, social contests, and campaign creator platform, Experience Builder, will make it easier than ever to create experiences that are fully compliant with GDPR requirements.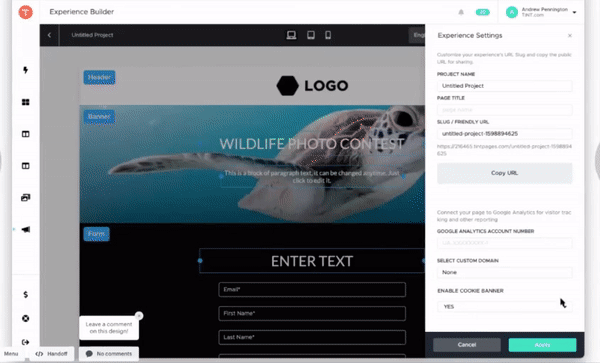 For more information on these amazing updates and more, request a demo or speak with your customer success representative!