It's no secret that social media has created a new wave of marketing techniques. A technique growing in popularity is the use of brand influencers, also known as brand ambassadors. A brand influencer uses their social media platform to market products to their followers.
Influencers create user generated content that can help brands increase engagement, gain new customers, and establish trust among their target audience. Using brand influencers can have a huge impact on your overall marketing strategy. However, there are a few things to consider when using brand influencers.
Understand the types of influencers
There are many types of influencers: Mega influencers, Macro influencers, Micro and nano influencers.
Mega influencers have at least a million followers. This influencer can be a celebrity, an athlete, an actor, or a social media star. They tend to drive the least amount of engagement, only 2 to 5 percent, but they can cast the widest net for your brand.
Macro influencers have between 10,000 and one million followers. They drive anywhere from 5 to 25 percent of engagement. This influencer can be a socialite, a blogger, or a journalist and they can help drive traffic and awareness to your brand.
Micro influencers – An accepted definition for microinfluencer is that they have less than 100,000 followers, a count that is significantly higher than the average active social media user.
Nano influencers – This type of influencer usually has less than 10,000 followers and they tend to be employees and customers, friends. They may also be family members, friends or coworkers who have a small but mighty social media presence. They can help establish trust and create dialogue about your brand.
How to choose the right type of influencer for your brand
Understanding your marketing goals is critical when choosing an influencer type for your brand. For example, if you are wanting to increase engagement then nano – micro influencers might be the best fit. On the other hand if generating awareness one time is your main goal then a mega influencer or macro influencer could do the trick. This is especially true for niche markets, as Macro influencers can serve as your "tribe leaders" helping generate traffic and solidifying your brand's reputation. If you have budget for influencers, a blended approach is usually most effective.
Other points to consider is the size of your organization and available resources. A well known brand such as Nike has a huge budget and may choose a Mega Influencer as consumers likely to emulate public figures. Not sure where to start? Your existing audience holds many clues. Here's a great guide to conducting an Instagram audit to analyze your content, followers, and branding, and suggestions that will help you along the way.
Verify the legitimacy of the influencer
Since accounts that represent celebrities, public figures, or top brands, have a high chance of being impersonated, it's a good idea to check for a verification badge. Verification badges can be used to determine the legitimacy of accounts and help when selecting brand influencers.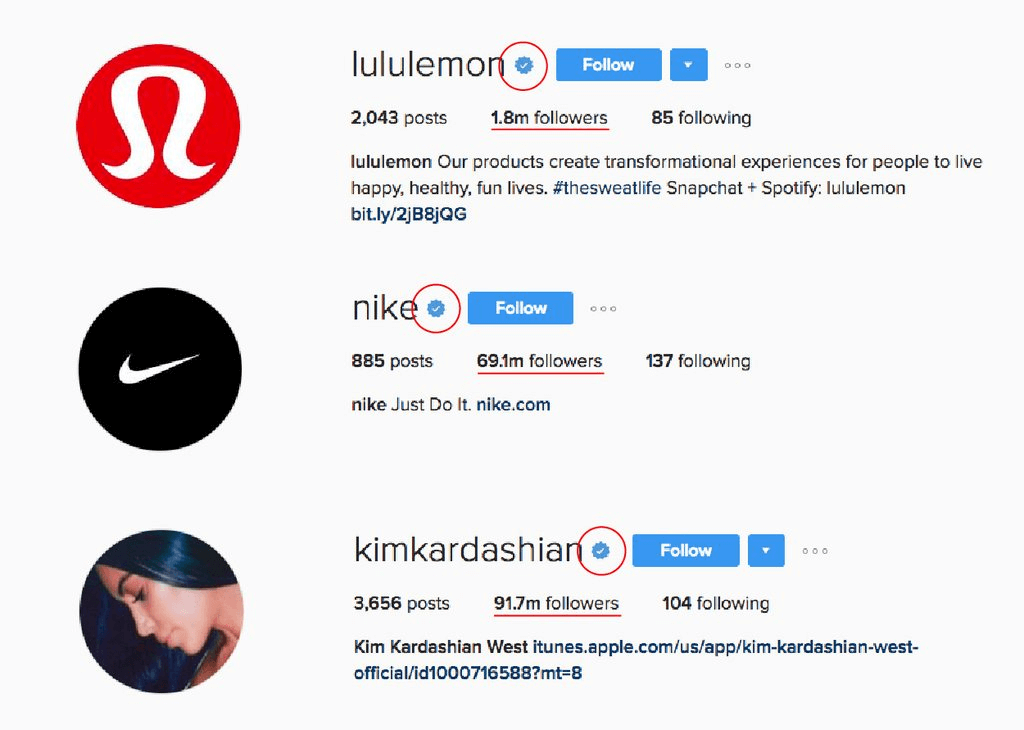 A verified badge is a blue check mark next to the account holder's name on Instagram, Twitter, or Facebook. This means the account is confirmed to be authentic and belongs to the person or brand shown. When verifying the legitimacy of a brand influencer another thing to remember is anyone can buy followers. This means some accounts may show a large amount of followers but many of those followers are ghost accounts or fake followers.
There are tools that can be used to help you further verify the legitimacy of an influencer. For instance, Twitter Audit can determine how many followers are fake on a Twitter account, while Social Audit Pro helps verify followers on an Instagram accounts.
Check the amount of engagement the influencer has from its followers
Since people are able to buy followers look through post and see how many likes and comments the account gets. If an account has 100k followers but only 100 likes or little to no comments, that is usually a good indication that they bought followers and won't make a good brand influencer. A good rule of thumb here is to make sure accounts are getting 10% of engagement based on the amount of followers. For example, if an account has a 1000 followers the content posted should get 100 likes or more.
Check for Brand loyalty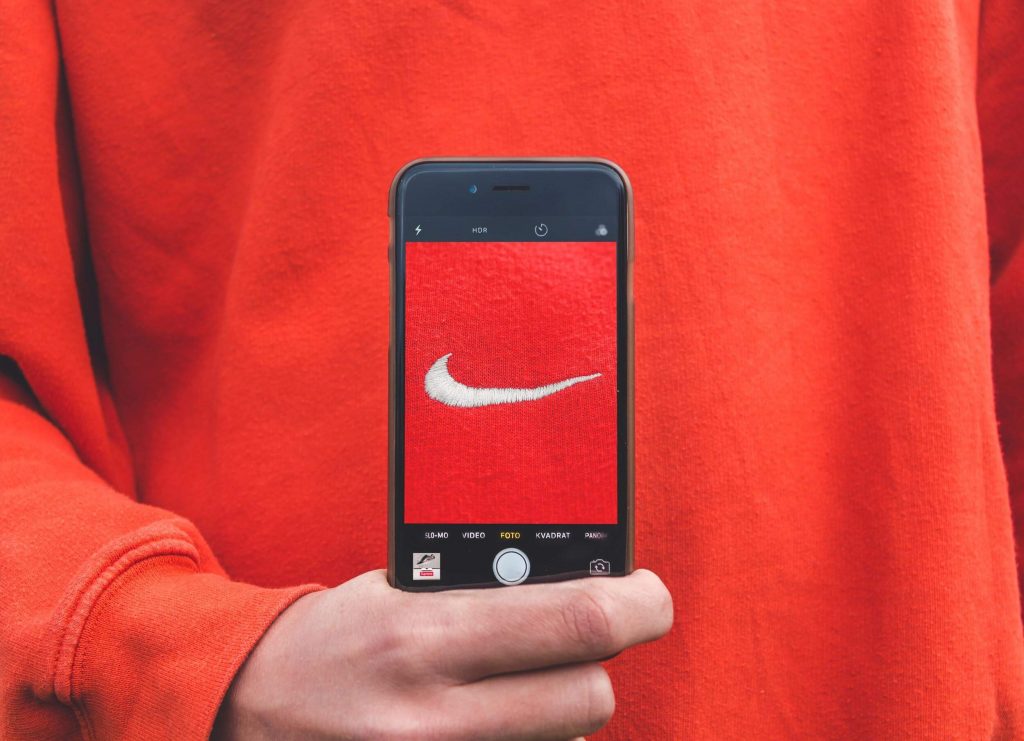 Brand loyalty is important for building trust. The person you want to choose as an influencer should already be generating content about your brand, without being incentivized. If the content being generated is done on a consistent basis and the content aligns with your brand message, this is a great indication that they would be a good influencer for your brand.
Control the message
Pictures are worth a thousand words and with brand influencers you want to make sure to control their message. While authenticity is key, be specific in outlining how your brand should be represented at all times. Remember any negative or unsatisfactory actions from an influencer is reflective of your brand so choose wisely.
Want to learn more about finding user generated content from your brand's influencers?  We're here to help. Request a demo today