How Do I Create a Hashtag Contest?
To create a successful hashtag contest on Instagram or another social channel, you need to generate a unique hashtag that embodies your brand or the goal you're trying to achieve. Then, offer a prize to a randomly selected winner from the pool of social users who used the hashtag.
The venue is booked, the run of show is in beta, and now your attention shifts to social engagement. Creating any new hashtag can be difficult, but to create an event hashtag is especially daunting. It should be something simple, memorable, and easy to implement. We've distilled the knowledge we've collected over the past decade and created a simple methodology to help you create an event hashtag in four easy steps.
Design
Research
Test
Deploy
1. Designing Your Event Hashtag
To help create an event hashtag we've turned to the elements of newsworthiness. These elements have guided headlines, articles, and journalism for almost a century. Like headlines, hashtags are meant to help users quickly identify content and connect with it. For any news junkies out there, we're using the Shoemaker elements instead of the Gatlunt for clarity and ease of use.
Elements
Location (Proximity)
Time
Interest
Location
Location is a great differentiator among similar hashtags. There may be many digital marketing boot camps (#digitalmarketingbootcamp) throughout the world but yours may be the only one in Oklahoma City (#digitalmarketingbootcampOKC).
The WordCamp (WordPress) Conference Series is a great example. There are hundreds of WordCamps throughout the world. They consistently use the same hashtag naming convention from conference to conference. Each WordCamp's tag starts with WC and ends with the city where the camp is held.
#WCSAC – WordCamp Sacramento
#WCMTL – WordCamp Montreal.
#WCBNE – WordCamp Brisbane
#WCCDMX – WordCamp Ciudad Mexico (Mexico City)
#WCLDZ – WordCamp Łódź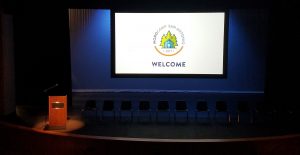 Time
Time is one of the most important elements when you create an event hashtag, particularly if your event will be recurring. The standard practice is to add the year to the end of the tag. Example: #conference2020 #conference20 #event2020
Organizers will often have a master hashtag and derivative year-specific hashtags for each conference. The master tag provides continuity to the event over the years while the years-specific tag makes it easier for attendees to engage with specific content.
Returning to our WordCamp example, some of their organizers may add the year to their tags to make specific content stand out.
#WCSAC > #WCSAC20
Some events will enumerate their years instead of using the actual year at the end of their tag. San Japan, an anime convention, uses the master tag #sanjapan but will also release year-specific content by adding roman numerals to represent the iteration of the event.
Here, San Japan is coming up on their 12th conference. They are using #sanjapanxii to indicate that this tweet is specific to this conference.
This week will be the last of our guest announcements for #sanjapanxii pic.twitter.com/FpukQsbWwv

— San Japan – South TX Anime & Gaming Con 8/30 – 9/1 (@SanJapan) July 15, 2019
Novelty
Hashtags are generally not case sensitive. There are many opportunities to shorten or play with your event name to create an event hashtag. Be creative!
One of our favorite treatments is from the now-defunct Social Media Tourism Conference. #SoMeT is simple, easy to remember, and short enough to avoid eating up character space in a tweet. (The conference was before the Twitter character count expansion.)
#FBF Who is this valued and mysterious #SoMeT attendee and which destination does she represent? pic.twitter.com/ddSBeh8Wvv

— Social Media Tourism (@SoMeTourism) February 19, 2016
2. Research
You've created an event hashtag, now onward to research.
The simplest way to conduct hashtag research is to use each site's native search feature. Type in your hashtag and look at the results.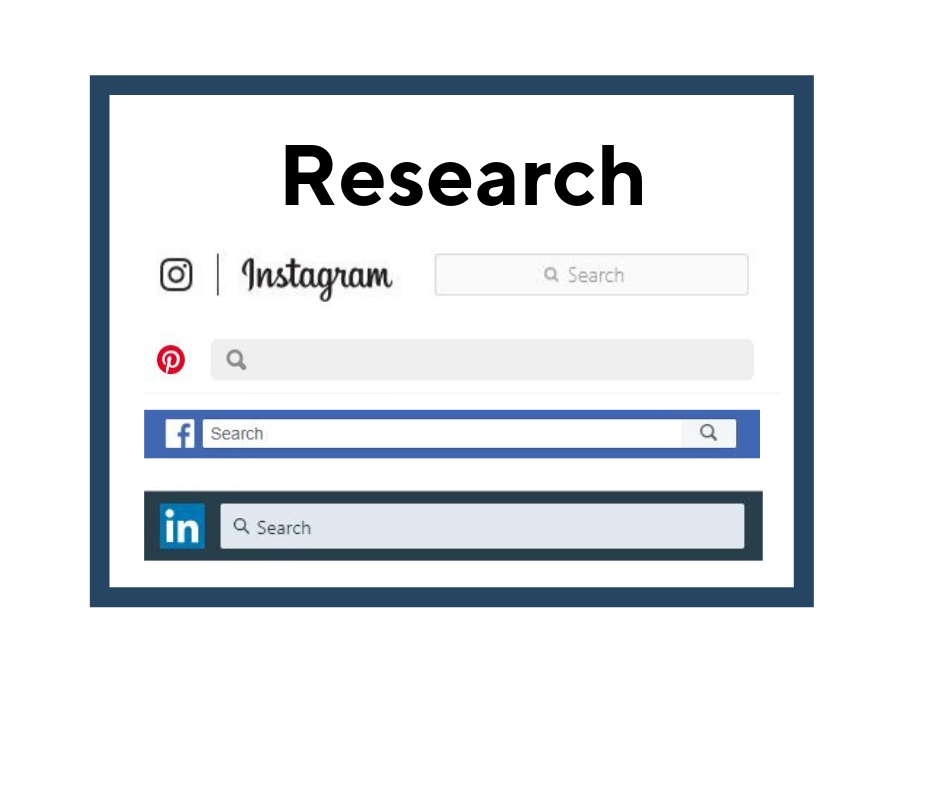 When you create an event hashtag, you should also Google it. Even if it is "clean" on social sites, there may be some baggage on legacy sites like online forums or IRC communities.
Finding some use of a hashtag does not necessarily exclude it from use. Consider how recently the tag was used, where in the world it was used, and how "strong" the tag was. We have a guide to reusing hashtags available on the TINT blog.
3. Test
Testing is an often skipped stepped when organizers create an event hashtag. We encourage 3 types of testing.
Pronounceability & Spelling

How pronounceable or easy to articulate is the hashtag?  Having a difficult to verbalize tag can result in misspellings, misunderstandings, and potentially pointing attendees to an inappropriate tag.
Pronounceability can also affect hashtags for events serving an international audience. Some organizers will attempt to include a pun in their hashtags but variations in language or dialect can prevent the pun from working.

Obscenity

Can your hashtag be confused or associated with something profane? The folks over at Miappi have some hashtag fails that should have been caught by the obscenity test.
Protip: Do you have a teenage child or relative? Show the tag to them. If it passes the kid test, it'll be hard for adults to turn into something gross.

Aesthetic

How does the hashtag look on the page? How does the tag look when printed on materials? Does the look of it fit your brand's aesthetic. A jumbled hashtag will be viewed as disjointed if your brand is dedicated to a clean, minimalist aesthetic. Always consider how the tag plays against your current brand when you create an event hashtag.
4. Deploy
Make your hashtag accessible. Most attendees will only look briefly for a tag before either making one up or not including it in their posting. Ensure that your social handles and hashtags are easy to find and reference. Event organizers usually include hashtags them in signage and program books but events have a variety of places that are great to build awareness of your tags.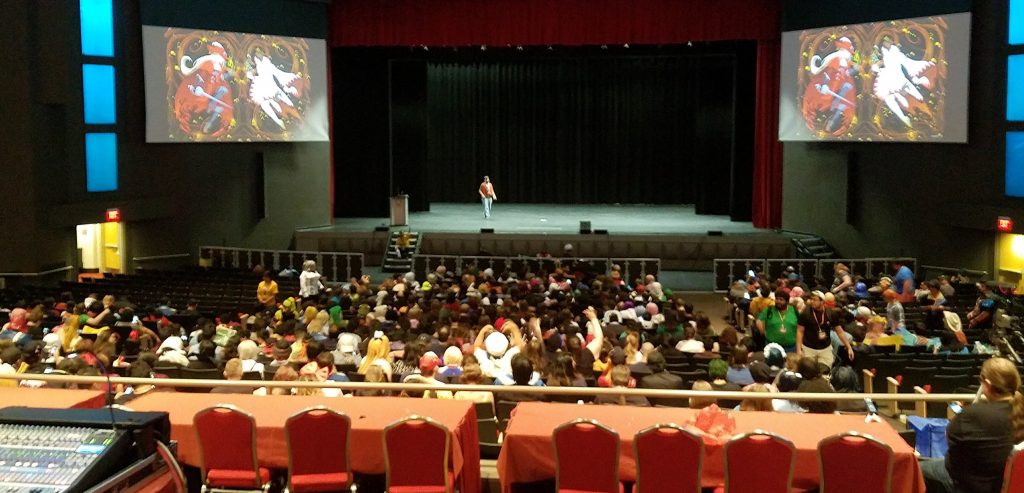 Presentation Slides

Rotaters, sponsor recognition, slideshows, and even event slide templates are great places to showcase your newly created hashtag. This is a useful way to engage attendees if there is any downtime between sessions or activities.

Clings

Walls, floors, escalators, and other branded cling placements should also include social tags. Take every opportunity to build awareness.

Badges

The front or back of attendee credentials are now expected to have hashtags. Your attendees will be wearing the badge, wristband, or other identifier for the duration of the event. What better place to make a hashtag available?

Swag

Branded merchandise or other conference swag (chum in certain parts of the world) are great for showcasing hashtags. This is particularly true if you have a recurring event. The hashtag can serve as a reminder to re-engage with the conference during the next year.

Staff Shirts

Your staff, particularly those attendee facing, should always have some sort of branded shirt or item to set them apart. This makes them walking billboard for  your event. Many organizations use staff shirts to include not only hashtags but also things like QR codes and links to the convention mobile app.
In four easy steps you've learned how to create an event hashtag.TINT helps events drive engagement with beautiful social walls, multimedia TINTmix displays, and robust analytics. With an entire suite of curation tools, including mobile moderation, events of all sizes can connect with attendees while ensuring only authentic and quality content makes it to the display. Learn how TINT makes event social walls easy.