COVID has devastated the hotel industry but, in many parts of the world, things are slowly moving towards a safe return to business. We've found five tactics to drive hotel marketing during COVID. 
To establish these elements, our content team visited several hotels on the historic San Antonio River Walk. We wanted to get a clearer picture of a tourist destination during what would normally be the peak of pre-Labor Day tourist season. We reviewed three hotels from three major chains, all on, or adjacent to, the River. 
These tactics to drive hotel marketing during and after COVID are based on in-field exploratories, along with listing research and anonymized feedback from TINT customers.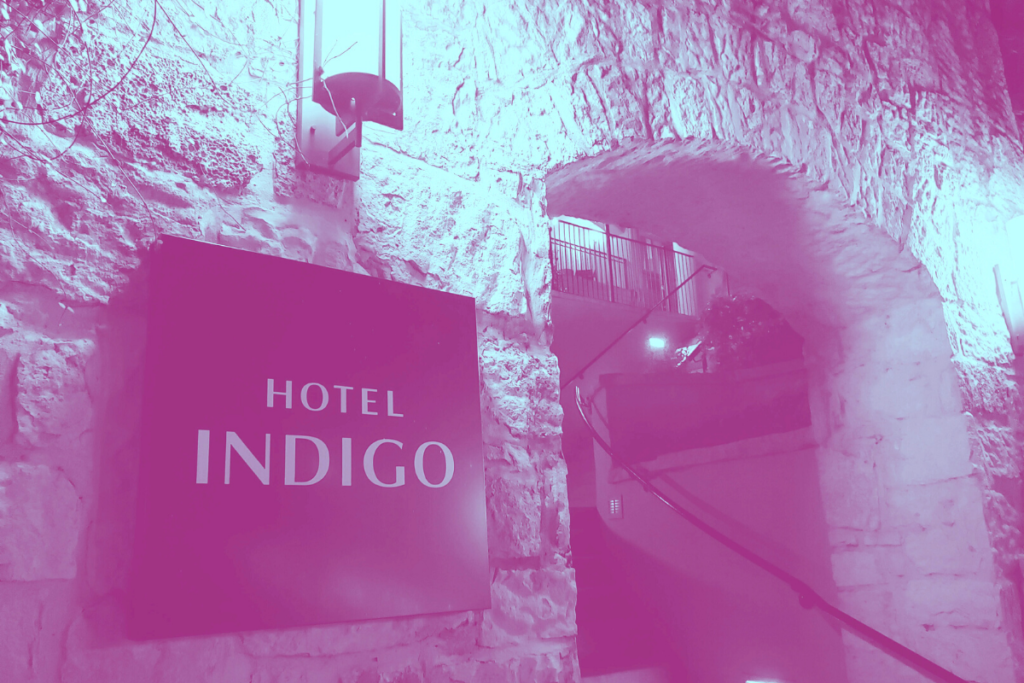 1. Update Booking Listings
The Property Management System or Central Reservation System are the operating core of a hotel. Newer cloud-based booking software also acts as a channel manager, pushing listing information to third-party travel sites. Given that COVID has changed many amenities, take a moment to review the information in these vital systems. 
Out of the three hotels audited in person, and dozens nearby considered in research, almost every property looked at by the content team had incorrect or un-updated information on their websites. A quick audit of the PMS/CRS can help drive hotel marketing during COVID by finding listings that could be confusing or unintentionally misleading to prospective customers.
Important Questions to Ask:
Are there room rates or packages where specific amenities or services are no longer available?

Are there new amenities or services, like

private in-room workout equipment

, that should be spotlighted? 
2. Create Access to F&B 
At many hotels, food and beverage can account for upwards of 25% of revenue. This number can be even higher if the property has a large number of events or if their dining facilities are significantly frequented by outside patrons. 
Update the Website
Echoing the previous element, make sure that any revised operation hours or menus are readily available on the hotel website. This may also require some updates to listing sites like Google Local (GMB) or Yelp. Failure to update these secondary listings may result in patrons finding the wrong information and staff having to explain why the circumstances have changed. 
This can also trigger an immediate boost in local SEO with new search algorithms attempting to connect searchers with content that is the most recent and up-to-date.
Replace Paper Menus
Many hotels are removing paper, pens, and guest directories from rooms as part of their cleanliness programs. Many of these hotels have also not replaced access to that information specifically including room service menus.
In one case, our content team was told by front desk staff that room service was available. However, no menus were provided and anyone interested in ordering food had to visit the restaurant or listen to a server read the menu over the phone. This seems to defeat the purpose of room service and forces the patron to act in a way that may be uncomfortable. (Millenials hate talking on the phone.) This barrier to access resulted in that content team member ordering via UberEats instead, resulting in a lost sale for the property. 
Create New Experiences with Catering
Try to find new ways to create experiences involving food and beverage. The Ritz-Carlton Bachelor Gulch, preparing for a customer's executive retreat event, moved their buffet line outside. There, enhanced safety protocols (plexiglass and sanitizing stations) were a curious counterpoint to the towering trees and fresh air. They created an experience where the distancing and cleaning process felt like a less obvious piece of the puzzle. It was secondary to the novelty of an outdoor executive meal. 
3. Create Discrete Avenues for Reporting
People are scared. Some people are more risk-averse than others. Operators should be mindful of this and create avenues for people to express this. 
During a stay at one property, our content team was faced with multiple concerns about safety. There were people, including staff, ignoring mask protocol. Social distancing was not being enforced at several amenities in clear violation of that national brand's safety promise. 
The team was faced with two options. Either report these concerns to the front desk. (It was a weekend and the General Manager was not present.) Or report the issue directly to corporate. Consider how there could be a third option, either an email address or hotline where guests could share concerns. People want to know that they're being listened to, but by limiting choice hotels are forcing guests to adjudicate the severity of issues.  
Make it easy for your guests. Reduce possible frustration with your front desk or concierge staff by letting people report concerns in a way that is discrete, actionable, and scalable. 
4. Connect with Your Destination Marketing Organization
Hotels, particularly those in major tourist destinations, may have drifted from the Destination Marketing Organizations before COVID. DMOs have increasingly become sales organizations, focused more broadly on convention and special event revenue, with the heads-in-beds metrics seen as a mean to HOT benchmarks rather than a specific rallying cry to drive hotel bookings. COVID has changed all of that. 
The new global paradigm has pushed DMOs to reconsider their role and efforts. As staffs have shrunk and revenue has dried up, many DMOs have refocused their messaging on community building. They are working tirelessly to generate interest, proclaim the merits of their cities, and emphasize how their community members have shifted to accommodate new standards of cleanliness.  
This is the time to reconnect with your community. You may be tempted to save marginal costs by canceling membership to your DMO, convention and visitors bureau, or downtown association. Instead- Engage, connect, and collaborate to provide a mutual signal boost to all the efforts happening in your city. 
5. Be aware (Beware) of the "UGC Reset"
Major hotel brands have already unleashed the power of user-generated content by activating their guests and employees. Their websites, social, and other marketing channels are filled with authentic content created by real guests of the property. Marketers and operators alike need to acknowledge that there has been a major shift due to COVID. 
In a process we're calling the "UGC Reset", businesses need to be aware of user-generated content that is no longer relevant or representative of a customer's experience. As customers return to hotels, restaurants, and destinations it is important for brands to encourage the generation of new content, at scale, to replace legacy UGC. Your efforts to drive hospitality marketing during COVID should include social proof, reviews, and images created by your customers.
Trust and safety are more important than ever. They should be a core part of your strategy.   Learn more about TINT's program to help hotels, restaurants, and tourism organizations launch their "safe return" campaigns. Reconnect, reengage, and re-establish trust with TINT.