Getting people to talk about your property doesn't just happen on its own. Creating a community willing to show photos of their trip is something that takes effort and the right strategy. We've put together five ways to encourage guests to share their experiences on social media, ultimately creating UGC that you can repurpose in your marketing efforts.  
Add a Personal Touch 
The most powerful is the most personal. Guests don't want to be viewed simply as a head-in-a-bed, they want to feel important and valued. Luckily, in the hospitality industry, there is plenty of opportunity for making it personal. 
When a team learns something about a guest, they should act on it. Couple in the corner suite celebrating an anniversary? Send up a bottle of champagne and strawberries. Business executive mentioned he saw his favorite beer in the bar? Send over a pint or a drink ticket to comp out his next pour. 
These small gestures may be Hospitality 101 for many concierge teams, but the intention here is specific—get people to post about this experience online. So push that anniversary gift a little further and make sure to include a note with the hotel's current hashtag or Instagram handle. That gentle reminder can be enough to move that gift basket from a word of praise shared between two guests, to an Instagram story shared with hundreds of potential customers. 
Make Your Space 'Insta-Worthy'
Social media is often referred to as the highlight reel of our lives. For a property to make it onto someone's social feed, there must be something worth sharing, something with a "wow" factor. 
It may be a fantastic view, a mural or a welcome wall with eye-catching art—the exact element doesn't matter. Rather, it is the intention of creating these spaces and opportunities for guests to share their experience. 
A fantastic example of this is seen at The Surfjack Hotel & Swim Club in Waikiki, Hawaii. Tucked away from the beach in Honolulu, The Surfjack doesn't enjoy the ocean views that may come to mind when you imagine a hotel in paradise. However, The Surfjack still boasts one of the most recognizable and Instagrammable focal points in the dense Waikiki tourist district. Their "Wish You Were Here" pool is a ready-made postcard right there in the center of the hotel. The pool is a place people want to be and be seen, making it social media catnip.
Inspire UGC with a TINTmix Digital Signage Wall  
Even without the Instagrammable focal point, it's possible to create a physical reminder to encourage guests to engage with the help of our TINTmix product. This visually appealing feature can round up the most exciting guest snapshots, owned media and even advertisements.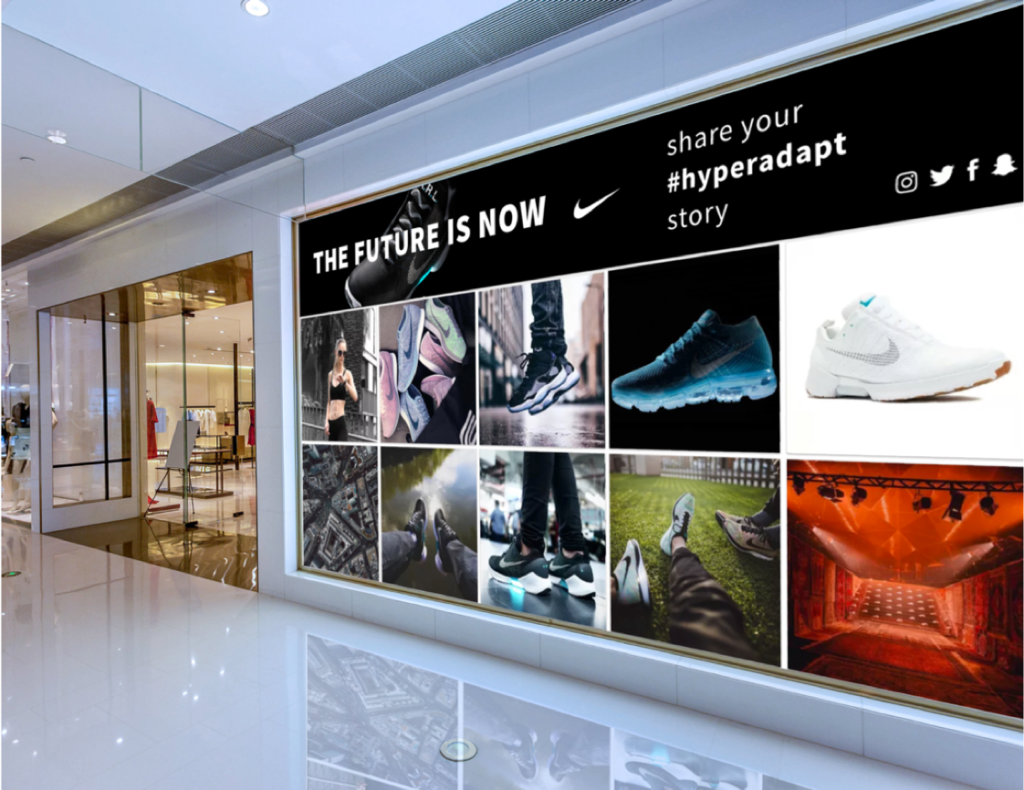 Utilizing TINTmix, properties can create a physical space that both showcases the UGC of scores of guests and provides an opportunity for new guests to contribute. Social media, at its core, is about sharing stories. When guests are reminded that others have shared their experiences at a property, they are much more likely to do the same. 
Be Present on Social Media 
It may seem obvious, but simply being present and not allowing social channels to become stale is a massively effective way to encourage UGC. This doesn't mean just posting regularly, but also responding to questions and comments with a genuine voice. 
If a brand is asking guests to join in on the conversation, the brand should be the one to lead that conversation. This can mean responding to comments and DMs, liking followers' content, following back or even running contests and giveaways. 
Having an active presence on social media shows guests that a brand's social channels are a place where their voice can be heard and valued. That trust and connection is invaluable and can't truly be replicated anywhere else in the marketing stack. 
A Simple Ask 
Even if a property is picture perfect, it's unlikely that all the guests will want to post on social media about their experience. What's more likely is that the majority of guests have a great experience and, while they might be grateful and have a positive view of the hotel, they won't create a social media post about that experience without a prompt or reminder. The act of asking guests to post on social doesn't have to be cringeworthy, though. 
Something as simple as including the hotel hashtag or Instagram handle in a check-in or check-out email or even on the room keycard can serve as a perfect reminder. Brands ask for reviews this way all the time, so a social media post is just a different version of that same ask. 
Start the Conversation and Build Your Community
It may not be any single one of these strategies or tools that gets a guest to post about the hotel. Often, it's a mix of all five—remember to provide multiple opportunities for a guest to share their story. 
TINT can help make those opportunities effective and plentiful. Are you ready to start the conversation around your property and build your community? Contact us to schedule a demo and see how we can help encourage your guests to become marketers! 
This post was contributed by Chrissy Chavez. Photo by yeongkyeong lee on Unsplash.