By Christa Fletcher
So do you like to win? Come on, admit it. You LOVE to win. We all do, which is why the new public awareness campaign #LeanInTogether is such an important movement. It's all about celebrating everyday wins that make a difference –moments when men and women work together to succeed at home or in the workplace.
In our culture, men and women are not equal and it hinders everyone's happiness, health and ability to succeed. However, instead of pointing fingers, LeanIn.Org, a non-profit founded by COO of Facebook Sheryl Sandberg, wants people to share their positive experiences with the world.
Sandberg has teamed up with the biggest celebrities and public figures for the campaign. Perhaps most notable, however, is her partnership with the NBA. In an interview with World News anchor David Muir she said: "men should not just be the center of the court, but they should be the center of the fight for equality."
And the stars of the NBA agree with her. Starting on March 5, 2015 you'll get to see PSAs and other personal stories from basketball players who chose to lean in and support the women in their lives. With the #LeanInTogether hashtag, LeanIn.org will be sharing videos and messages from their celebrity partners, while inviting the rest of us to join in the conversation too. Check out our live feed of all the posts rolling in, or see them on the official LeanIn social hub :

As LeanIn.Org's largest public initiative ESPN, the NBA and WNBA are just a few of the non-profit's partners. In addition, MAKERS, a dynamic digital video platform, will produce vignettes of famous women celebrating men who have supported them.
How can you get involved?
Join the movement to empower women and men to #LeanInTogether. All it takes is a little bit of social media savvy and a passion to win. LeanIn.Org, which is dedicated to supporting and providing inspiration for women to succeed, created the hashtag for men and women to post photos of men winning at equality. Maybe it's a photo of a dad teaching his daughter to play basketball, or a colleague who has spoken up when a woman was interrupted in a meeting. These examples show how a man is doing his part to care for his family and decrease sexist bias in the work place.
The truth is, this campaign is for everyone. Whether you're single, in a relationship, married, straight, gay, or just apathetic to it all – gender equality affects the success of each person because community is based upon shared respect.
Did you know that gender equality can make men's lives better too?
According to research by LeanIn.Org (and any of your feminist friends), "Men who are active fathers and caregivers enjoy better health. Couples who share responsibilities have stronger marriages. Children with involved fathers are happier, healthier, and more successful."
By helping out around the house, caring for your kids and spending quality time with them, you'll be happier and healthier, and so will your partner and kids. Studies also show that active fathers and husbands who do household chores have more successful marriages and better sex lives. (Yep, you read that right; that's another fun win!)
Check out more practical tips for men to lean in at home. They're straightforward and surprisingly easy to do, but they will have a big impact.
Yet the movement doesn't stop in the home. At work, women face the greatest disadvantages, (you can learn more about this from founder, Sheryl Sandberg's book), but with the help of men who actively seek to provide equal opportunities for both genders, we can dramatically increase leadership roles for women.
Why is this important? You already know the answer: diversity will maximize your company's bottom line. More importantly, independent thinking, creativity, team work and strong leadership skills are just a few of the benefits of empowered employees who enjoy their jobs. Follow these tips for men at work to get started.
What else can you do? Get your company involved.
#LeanInTogether isn't just about motivating individuals. Companies can take part in the campaign as partners. Even TINT is part of this winner's circle. We're thrilled to be an official social media display partner with LeanIn.Org.
Companies interested in participating in the public awareness campaign should join the movement as soon as possible. LeanIn.Org will publicly celebrate the organizations that actively promote the campaign and distribute their men's content. Check out [this helpful chart] to find out how your company can become a partner, or visit LeanInTogether.Org.
When men lean in for equality, they win – and so does everyone else.
There's a big change coming and you'll want to be part of it. Plus, who wants to lose out on a better life? Not you. Before you go to sleep tonight, think about it: Did you win today? Did you #LeanInTogether?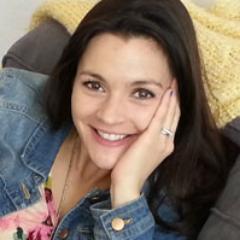 Christa Fletcher is a freelance writer, editor and content strategist. Proud mom, feminist and yogi. Tweet her at @christawrites.