Are you an event professional seeking innovative ways to enhance audience engagement during events? Look no further than social walls, a dynamic solution that seamlessly integrates social media with real-life experiences.
A social wall creates a buzz that can't be ignored by showcasing user-generated content in curated, rotating displays that prominently feature event-specific hashtags. Customers are encouraged to share their own content, becoming active participants in your marketing efforts.
In addition to boosting brand exposure, the social wall fosters a sense of community and excitement among event-goers. By leveraging the power of visually striking and easily digestible content, the social wall sparks emotional responses that drive deeper engagement on multiple social media platforms. Ready to take your events to the next level? Let's explore the endless possibilities of the social wall together.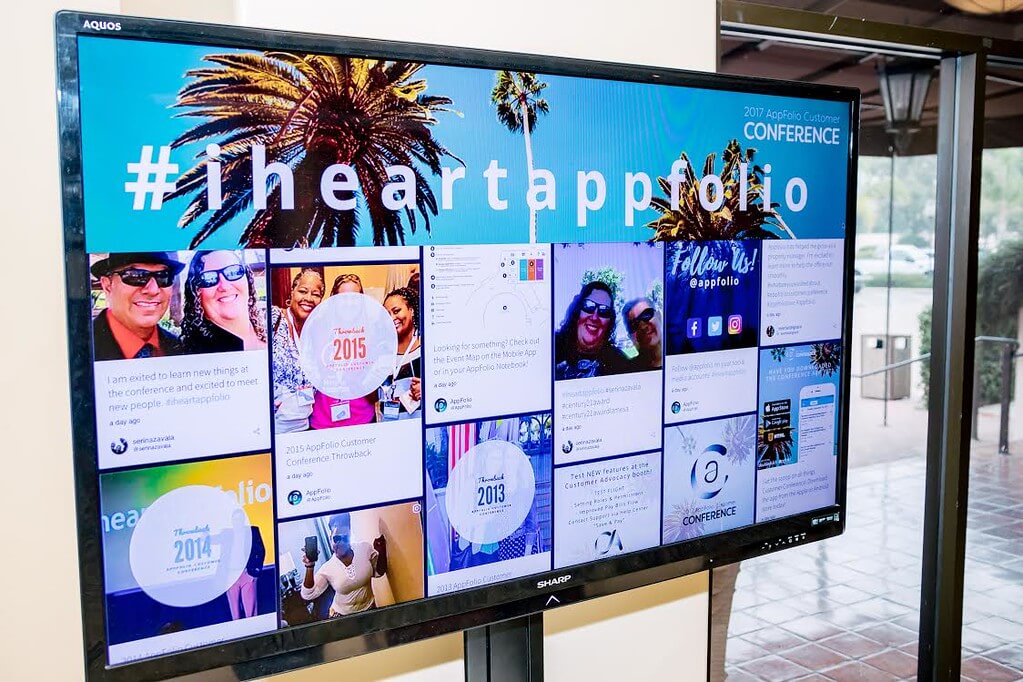 Try the Best Social Wall Platform
Trusted by:
Social walls: where to start
With so many social wall products on the market, choosing the right one can be daunting. Beyond simply selecting a tool, there is a multitude of factors to consider before making a purchase.
First and foremost, you'll need to determine how the social wall will be displayed at your venue. Will it be projected onto a screen or integrated into a digital signage display? Once you have a clear picture of how the social wall will be presented, you can begin crafting a creative campaign that leverages its full potential.
It's also important to keep an open mind and explore all the possible use cases for your social wall. From corporate events and trade shows to weddings and parties, there are countless ways to use this technology to engage with your audience and create unforgettable experiences. By carefully considering all of your options, you can ensure that you choose a social wall solution that meets your specific needs and goals.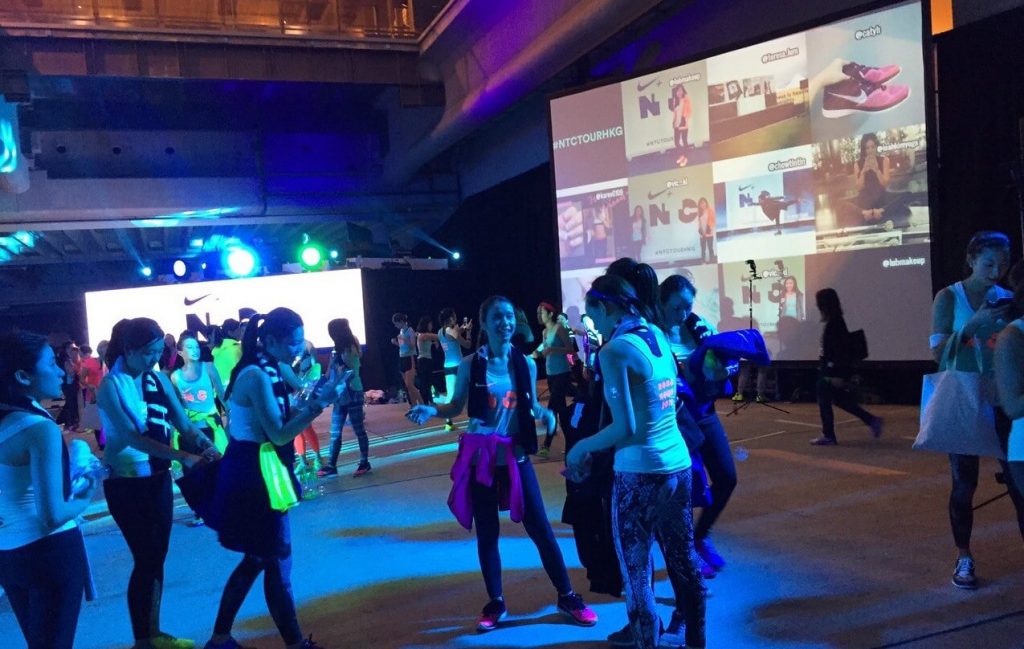 What is a social wall?
Simply put, a social wall is a display of social content, usually in the form of a live-updating feed of posts, photos, videos, and text. It can pull content from a range of different platforms, including Twitter, Instagram, Facebook, TikTok, LinkedIn, and more.
It provides a way for your event attendees to interact with your brand in real time and gives you a visual footprint for the event itself that has exponentially more reach than you would have on your own.
Case study: Twitter Social Wall at SXSW
Case in point: it is widely believed that Twitter was launched at the South by Southwest (SXSW) festival in 2007. In actuality, it was launched some months before, but the way it was presented to festival-goers made it blow up.
Evan Williams, co-founder of Twitter and Medium, among other tech startups, created a campaign that was arguably the social wall's first iteration. They made a deal with the festival to set up multiple screens in a heavily-trafficked hallway that displayed user tweets. Festival-goers were then encouraged to text the words 'join SXSW' to 40404, and their tweets would show up on the screens.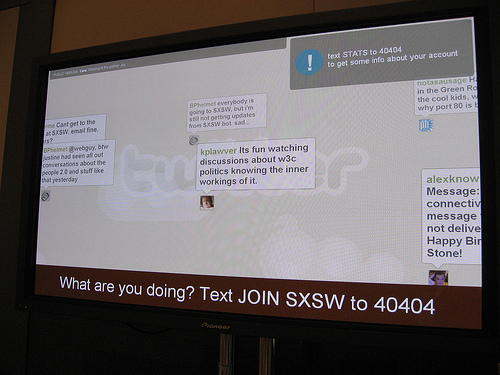 Prior to this event, Twitter had a volume of about 20,000 tweets per day. Following the event, that number tripled to 60,000 and has grown exponentially since. This event, though it happened a good two months following the actual launch of Twitter, has widely been seen as the birth of the Twitter brand – largely due to the success of the social wall at SXSW.
The evolution of the social wall
Since its inception, the potential applications of social walls have evolved and expanded well beyond their initial use at events. Today, social walls have become a versatile tool for a wide range of industries and purposes.
Some of the specific use cases of social walls include: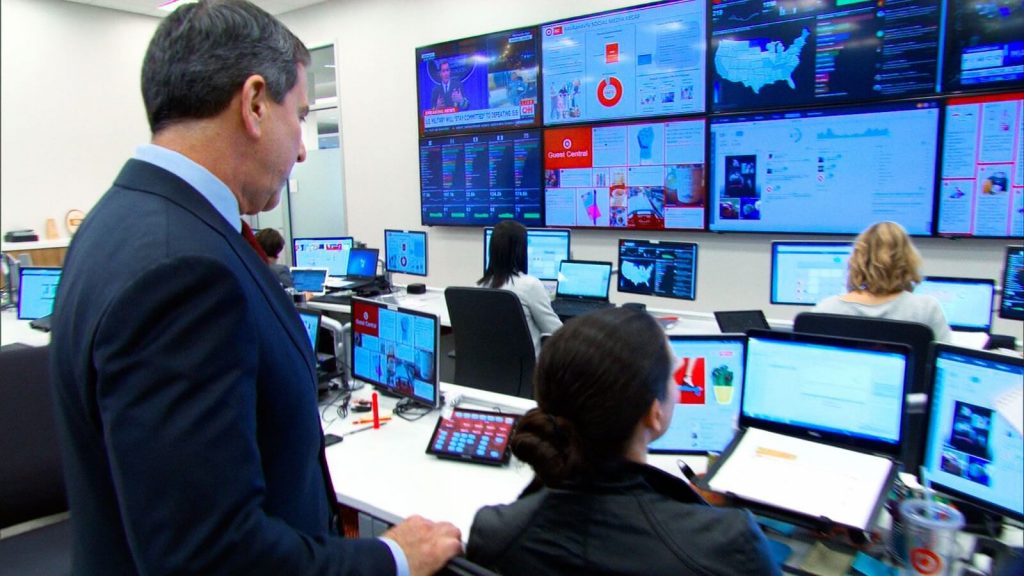 Social Media Monitoring
Social media monitoring is one of the key functions of social walls, particularly for corporations with dedicated social media war rooms. With social walls, companies are able to keep a close eye on what is being shared about their brand online in real time. This powerful tool also enables them to monitor their competitors' activities, identify emerging trends, and provide immediate customer support. By leveraging the insights gained through social media monitoring, companies can make informed decisions about their marketing strategies and improve their overall customer engagement.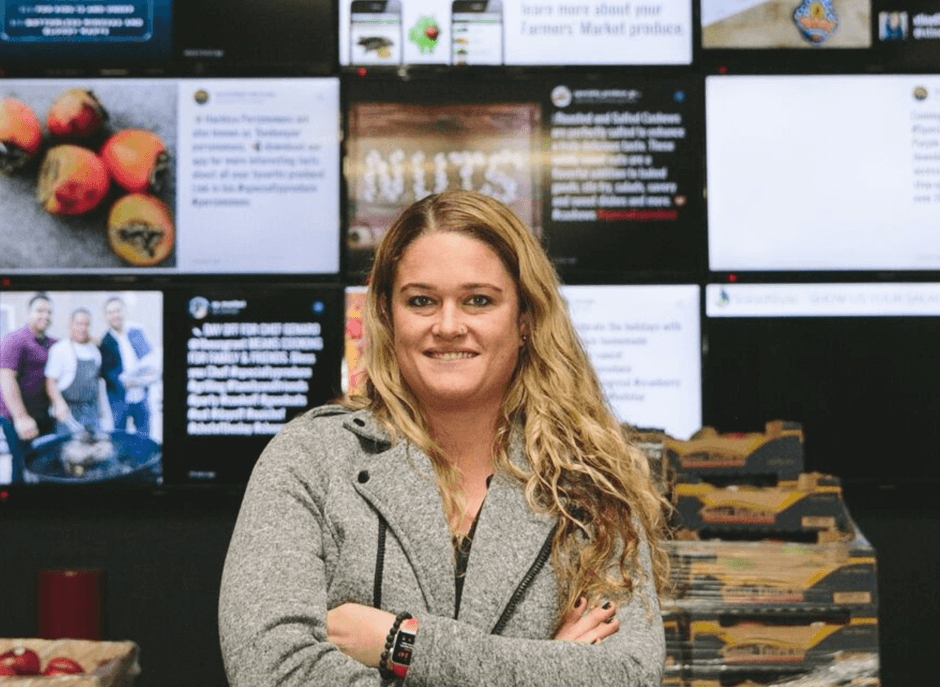 Social Walls for Internal Communications
Social walls are not only useful for external events but also for internal communications. People operations and internal communications teams can leverage social walls to boost employee morale by displaying user-generated content, customer feedback, and other positive comments within the workplace. This establishes an ongoing narrative that all stakeholders can access at any time, fostering a sense of community and engagement within the organization. With a social wall, internal teams can keep employees informed and inspired while promoting a positive company culture.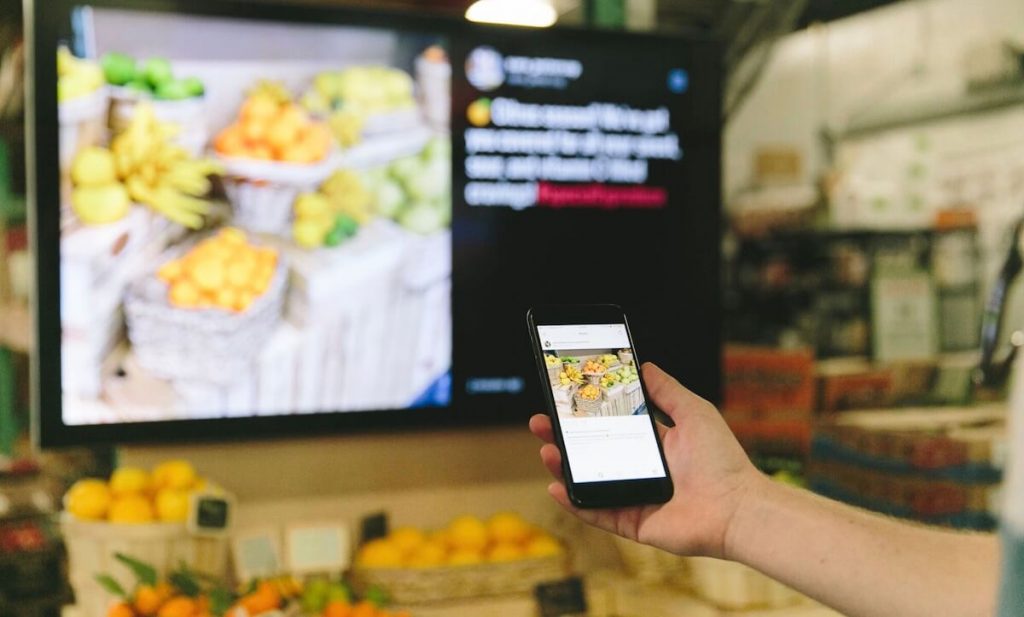 Social Walls influence buying decisions at Retail
Social walls have emerged as a powerful tool to influence buying decisions in retail settings. By displaying authentic user-generated content on digital screens within brick-and-mortar stores, social walls provide customers with valuable validation and social proof. This encourages customers to engage more deeply with the brand beyond the sale, leading to greater loyalty and higher customer lifetime value. By leveraging the emotional power of user-generated content, social walls can significantly impact purchasing behavior and contribute to a more successful retail strategy.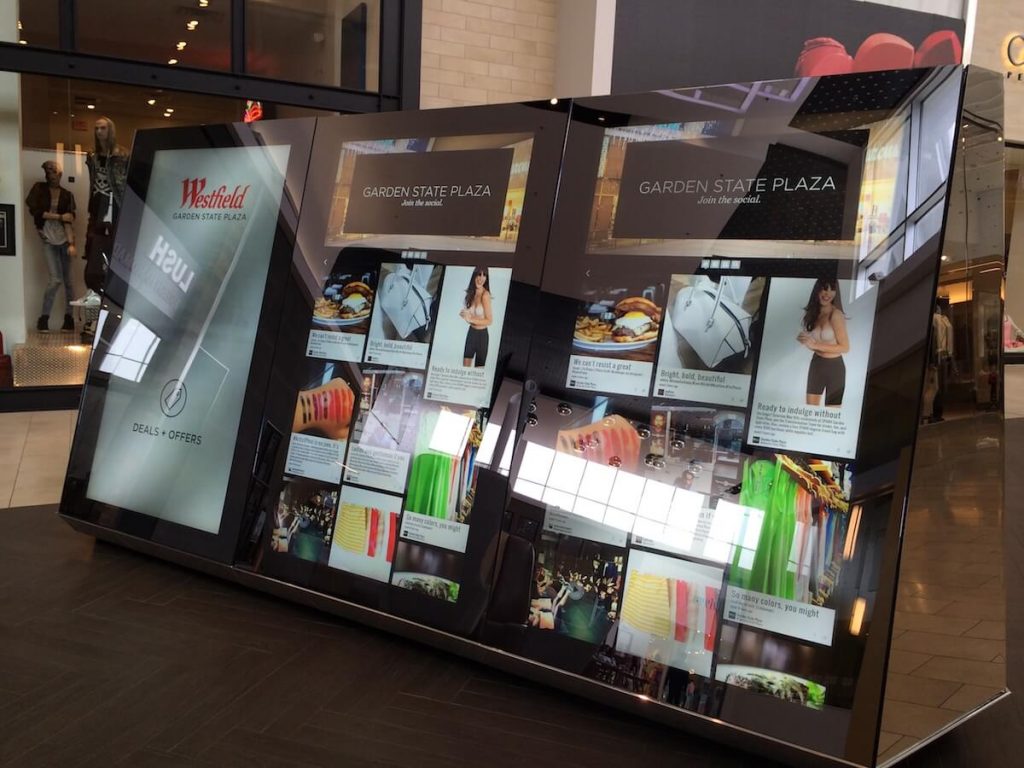 Digital-out-of-home (DOOH) campaigns with social media walls
Digital-out-of-home (DOOH) campaigns offer a unique way to reach consumers in contextual settings, such as restaurants, subway stations, and other public places, by taking ads off social media platforms and delivering them directly to the target audience. With social walls, DOOH campaigns can leverage the power of user-generated content (UGC) to create engaging and dynamic digital signage displays in bus and train stations, airports, and on billboards. By incorporating UGC into DOOH campaigns through social walls, brands can create a more immersive and authentic advertising experience that resonates with consumers and drives engagement.
Why use a social wall?
There are plenty of very good reasons to invest in a social wall:
Increase audience engagement
Social walls have proven themselves as a very effective way to capture the imagination of event-goers and engage an audience in real time.
Create a community
Encouraging engagement with social walls is a much less invasive and sales-averse way of connecting with customers – people who might otherwise tune out to conventional advertising. Learn how Bottlerock Music Festival was able to create a sense of community with their social wall:
Reach a wider audience
The potential for your reach to grow is incredible. Think about each person who actively engages with your brand and then consider their following and so on; this is influencer marketing you cannot buy.
Revenue through sponsors
Sponsorship creates a potential revenue stream based on your social wall activity. From logo placement to co-branding, sponsorship mitigates or removes the cost of your social wall and turns it into a revenue-generating initiative.
Social proof for the event or a product
In today's digitally-savvy landscape, social proof is important in the effort to elevate brand status. People respond more positively to brands that are active on social media and who engage with their followers. This can be tailored to an event, product launch or contest – the possibilities are virtually endless. Learn how LA Fashion Week provided social proof of their event using conversations on social:
Provide real-time updates
Social walls are highly visible components at any event. It displays user-generated posts in real-time, providing immediate interest for whatever you are promoting and encouraging people to contribute their opinions, photos, and insights.
Lastly, but certainly not least, a social wall platform will deliver detailed analytics of all user activity, helping you establish ROI and tweak your future marketing campaigns.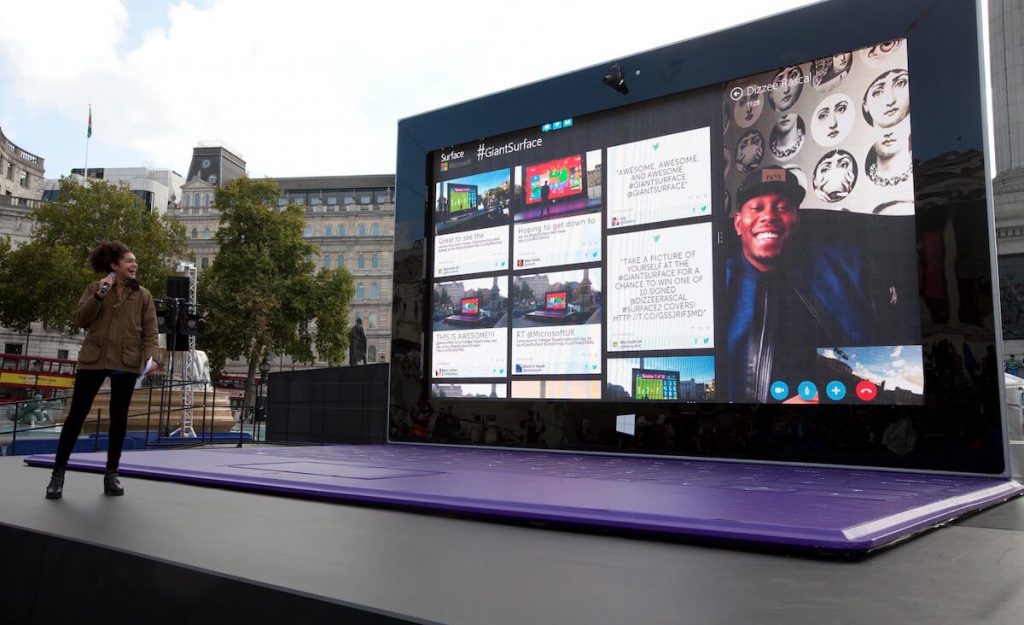 Creative social wall ideas
Social walls are all about inspiring your audience. Taking a creative approach will help you stand out and linger in the imaginations of your users.
Some of the ways you could use a social wall to enhance your event include:
Sponsors
Partnering with sponsors on your social wall will help to generate revenue but it can also help you promote your hashtag and campaign. Your sponsored posts can also be designed to encourage the type of content you want your users to post and share.
Speakers
A social wall is a great way to create a buzz about your event's speakers, but it can also be a way to engage people who are not physically at the event by giving them access to the live stream of your speakers' segment.
Contests
Social walls are perfect for running event contests, and as we all know – everybody wants to win! Your social wall encourages engagement and creates a buzz; you can even control the platforms from which the contest is run. Build excitement by featuring your contest winners' accounts and content on your social wall.
Polls
Finding out what your customers are looking for, their likes, dislikes, and wishes for the future is priceless. Running a poll or survey on your social wall delivers these insights and boosts participation.
Q&A
Answering your audience's questions in real time is a great way to ramp up the excitement. You can use it to pose questions for your featured speaker or to stimulate discussion on a topic.
Display the speaker's content
Connecting your speaker's tweets to your social wall will ensure your attendees never miss a beat. Your speakers will love it too, because their posts will be exposed to thousands of event-goers, helping them gain more followers.
Run industry-specific news
Connect to other influencers' feeds to provide your audience with interesting, topical, and curated content that they will love.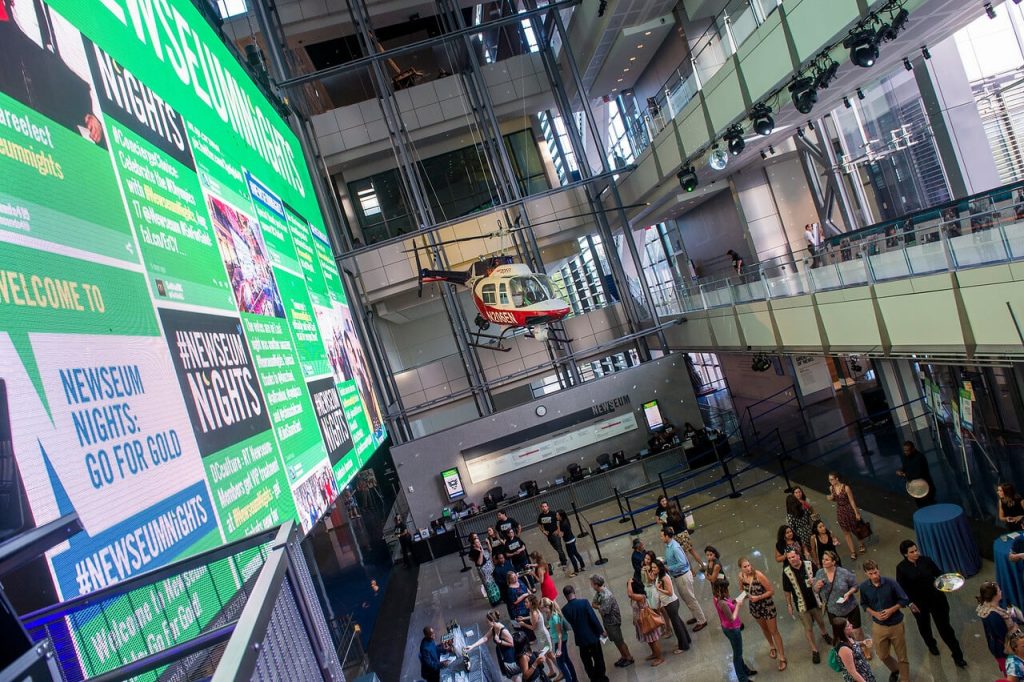 What to consider when choosing a social wall platform
So, now that you know what to do with your social wall, it's time to think about the platform you will use to make it all happen. Since there are so many social wall platforms to choose from, it always helps to start your search by defining exactly what you need to accomplish.
Reliability
Look for trusted companies that have been around for longer than three years. It's simply not worth it to pinch pennies on a social wall only to have it fail to deliver the goods on the day of your event. Where is the company headquartered? Different time zones may impact support response times. Do they offer upgraded support packages? What are other customers saying about them on review sites like G2? Have other marketers on your team used the software before? What has their experience been?
Price
The price of your social wall platform should fit your event's budget, and it should be able to scale if you need it to. Other things to consider include the following: does the social wall provider charge per screen, per event, or per post? These issues matter because depending on the number of screens, events, or posts you are running, it may impact your budget. You might need your social wall to run all year, in which case you need to find out about long-term pricing options.
Flexibility
Will you need to handle both web and event use cases? Do you want to use the content on a website or microsite? Will this be a solution that others on your marketing team will be able to use for other use cases? If so, you could spread the cost out across multiple teams in order to reduce the impact on your budget.
Aesthetic Appeal
The look of your social wall is very important, both to your brand aesthetic and to your customer. Choose a platform that looks professional and modern. Compare the theme and template options each provider offers by signing up for a trial. The look of your social wall makes a huge impression on event-goers about the quality of the event.
Customizability
You should be able to create consistent branding for your event, so it's important to ensure that the social wall platform you choose will allow you to add your own logo and unique branding.
Compatibility
How does your content get to the screen? Are you a Mac user or do you use PCs? Your social wall platform should be compatible with the hardware at the event venue or with the digital signage software installed on the screens. Ask the venue technicians for these details to ensure the platform you use is compatible. Some platforms have established partnerships with event and signage companies to increase their compatibility.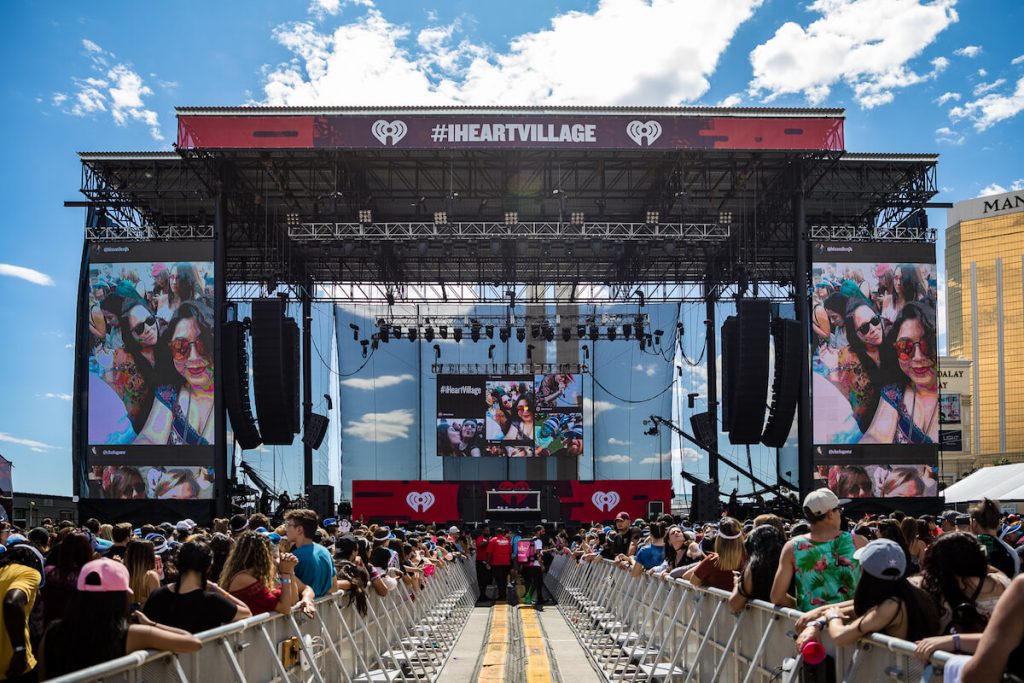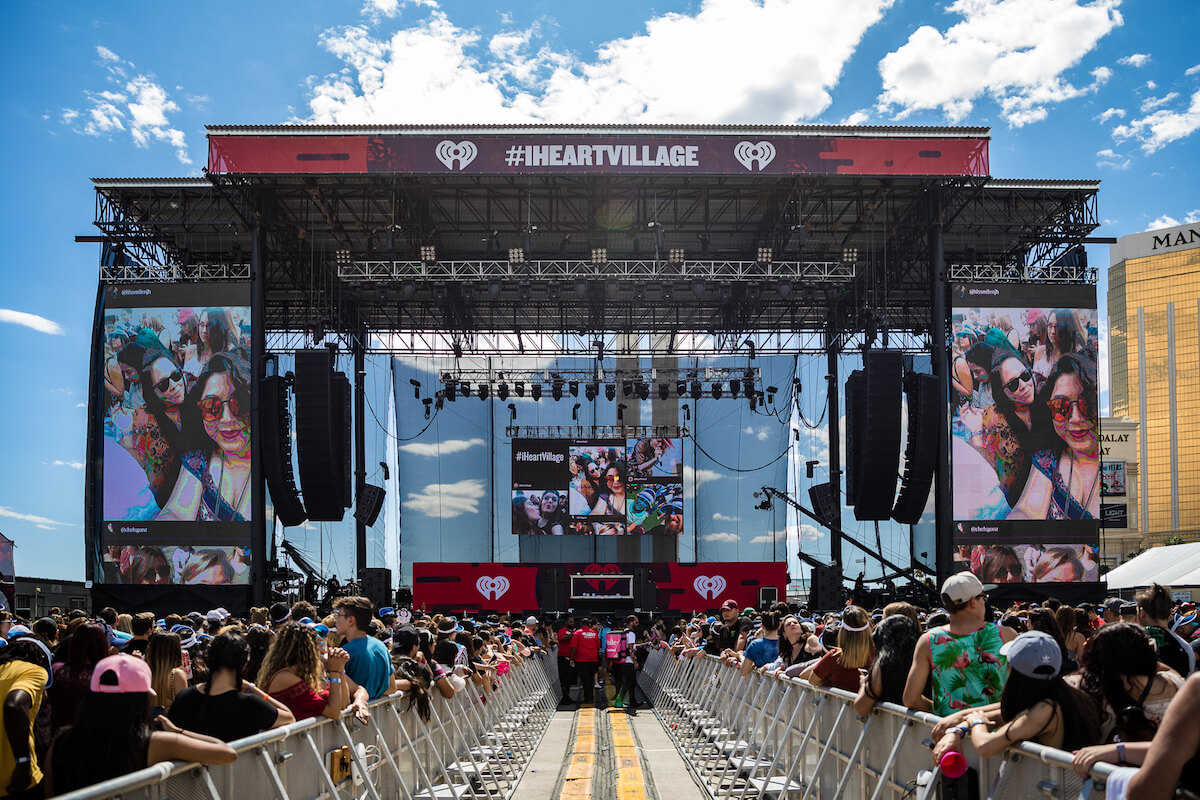 TINT social wall platform
Now that we've detailed all the issues you should consider when choosing a social wall platform let's look at the TINT platform itself.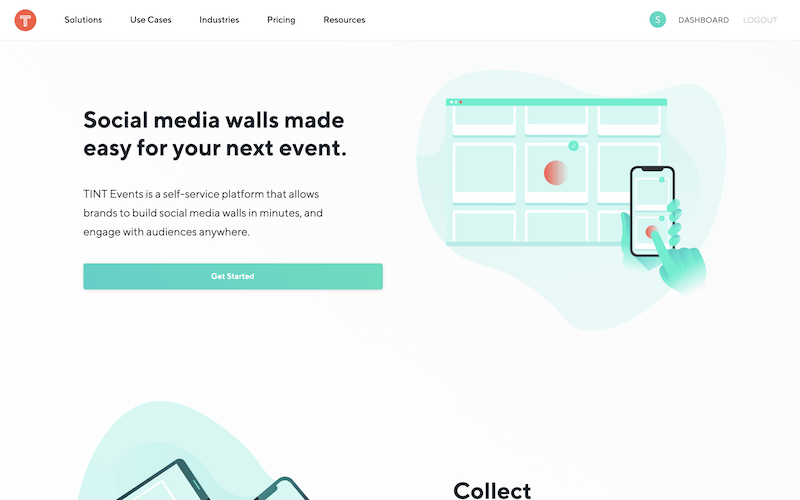 TINT is a versatile digital marketing platform that provides customizable solutions and pricing to suit your unique needs. With a range of plans and engagement options available for both project-based and long-term use, TINT offers a multi-faceted approach to social walls. By leveraging multiple content feeds and customizing themes to match your branding, TINT helps you create a truly immersive and engaging experience for your audience. One of TINT's key strengths is its omnichannel capabilities, allowing you to redistribute your content back to your website or digital ads across the web. With TINT, you can easily amplify your social media presence and maximize the impact of your marketing efforts.
Talk to our experts today if you want to learn more about the best social wall for you.