Events are content-generating machines. People love to share photos, videos, and text about their event experiences. But, encouraging pre-event social engagement can be a challenge. Here are 6 Ideas to Drive Pre-Event Social Engagement. 
See You At The Show
Imagine a world where every attendee, vendor, performer, and volunteer posts about your event months before the doors open. This is within reach if you proactively ask for participation. Don't wait until people are at your event to encourage them to start sharing content.  
"See You At The Show" is a simple way to create a single set of attendee assets and take advantage of people's excitement the moment they buy tickets. 
Modern ticketing platforms have countless integrations and ways to connect with marketing tools. As people buy tickets, they should be fed a drip of content that shares information about the event, upsells add-on experiences, and create opportunities for people to get involved on social media.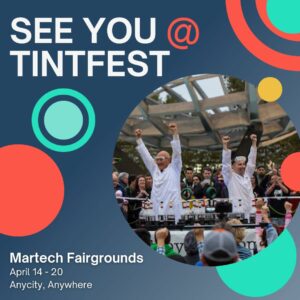 Make it easier by automating the process. Create the social assets and make them available for download on a landing page. Then, automatically email "See You At The Show" after people purchase tickets. Send the first email soon after they buy to capture that post-purchase enthusiasm. Then send reminder emails later. 
You should also create social asset sets for performers, vendors, volunteers, and exhibitors to let people know they're attending. Create an email workflow that begins once they enroll or commit to the event. Encourage them to post "See You at the Show" on their websites, newsletters, and social media. 
Sweet Memories
Events are temporary activations that create meaningful moments in time. Nostalgia evokes powerful memories. Use this psychological phenomenon to generate social engagement during the off-season. 
Launch a contest or submission form for people to submit their best festival or event memory. Ask for details and elaboration. Make sure to include a media release in the terms of service so your teams can use the asset beyond this Sweet Memories campaign.  As people submit, share great photos to drive additional participation. 
This is not only a way to stay active when an event is between seasons but also an excellent source of content that can be used in marketing efforts. An attendee may have snapped a perfect picture of a serendipitous moment. You never know what photos have been living in the deep archive of your attendee's phones. With permission, these dynamic pieces of content can be used on social, digital, or even print placements. 
You can take it a step further and turn the photos into a museum or memory wall at the next event. Print out the pictures and create a programming area where people can see images, newspaper clippings, and old merchandise and watch videos submitted by past volunteers and staff.
TINT contests and media submission forms have powered campaigns across the world for leading brands. Talk to a social expert today and learn how you can launch a digital contest experience in less than 20 minutes with no coding required. 
Obligatory Consumption
Music, performance, or literary talent are significant draws for events of all types. Their celebrity status or renown will bring in people who want to see them in person. But what about people who may need to become more familiar with their works? 
Don't discount this crowd. Create ways for them to consume media and provide feedback. 
Booking musical talent? Curate a Spotify playlist with their greatest hits. Asks fans to share their favorite song or memory. Intentionally leave off a fan favorite or deep cut. Fans will quickly point out the "error" and provide engaging social commentary.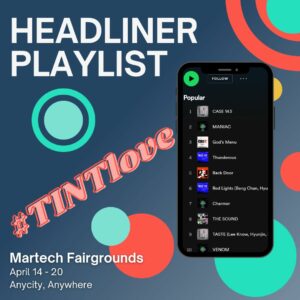 Booking acting talent for events like anime or comic cons? Create a movie or appearance playlist. IMDB is your friend for assembling a list of titles or episodes quickly. Include links or recommendations to where people can legally watch the actors' performances. Ask for fan favorites. 
Literary talent is slowly becoming more popular at events. People want to meet the writers of their favorite novels, comic books, or poems. Make a list of recommended readings for that literary star. If they have a limited body of work, consider adding related works. 
Work with your local public library to make copies of their work available as part of a sponsored display. This display could also become a social contest, encouraging library visitors to take a picture with a book and use a hashtag. 
Pro Tips
There can be a learning curve when attending a new event, particularly one with a long history. There is an opportunity to generate and distribute content using the perspectives of your most seasoned attendees. 
Start with the question, "What advice would you give new attendees?" 
You can pre-seed responses with pro tips from staff and experienced volunteers. Then add in perspectives from your "power" attendees.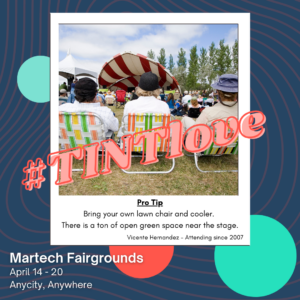 This is also an opportunity to reinforce behaviors or expectations. If event elements are cash-only, this would be a great place to make that reminder. If attendees are expected to bring their own seat or umbrella, use this content style to reiterate that. By framing these helpful pointers as pro tips from experienced attendees, you can guide expectations without seeming aggressive or patronizing. 
You can also do research by looking back at posts from the previous year. A good event hashtag makes this search easier. Learn how to design a good event hashtag. 
Teaser with Reveal
Social content announcing annual themes, headliner talent, and unique programming often cause major strikes in traffic. Think about how you can build up to those announcements to increase your engagement and reach when you make the final announcement. 
Teaser with reveal is an easy way to get people excited and talking about your announcement. Start with a photo that encapsulates your announcement. This could be a picture of a band or performer, an illustration that alludes to a theme, or a blurred image of the unique programming area.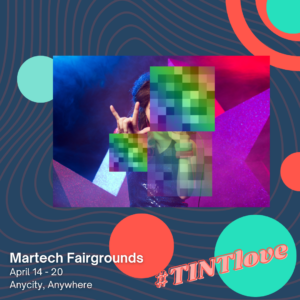 Over the course of a week, upload a new version of the content with a little more revealed. This will let your audience guess the final announcement. Those comments and guesses will increase as you get closer to the final announcement. 
Use this in combination with a ticket tier increase. Earlybird sales can be difficult, especially if you have a new event or audience. Programming teasers show that you have major announcements on the way and encourage people to grab tickets early rather than waiting to see who is performing or exhibiting at the event. 
Always clear the teaser with the talent manager or booking agent to ensure you're not violating their announcement terms or embargo on public communications. 
Canva is one of the easiest ways to design these teasers. With TINT and Canva, you can create stunning graphics using your rights-approved user-generated content. Learn more and connect your Canva to TINT today. 
Attendee Affiliate Codes
A recent favorite technique to generate pre-event engagement is automatically generating affiliate codes for every attendee who buys tickets. By designing and gamifying an affiliate referral program, you can turn even the most casual attendee into a ticket-selling machine. 
Provide a basic set of assets to empower your attendee affiliates to post their codes on their social feeds. Be sure to create assets of all sizes. While your organization may not be active on every platform, it is possible that you have attendees who are power-users or influencers on secondary or newly launched social networks. 
First spotted with ticketing tools like TIXR, attendee affiliate codes have been spotted on product roadmaps across the event technology ecosystem. Large-scale events require a technological solution to optimize the operation of the codes. 
Gamification should be meaningful and provide good prizes. Start small with things like tchotchkes, souvenirs, and event merchandise. As your attendee affiliate sells more tickets, then reimburse them for their own tickets, offer them a hotel stay, or give them additional VIP access.  
An additional benefit of this sort of program is that you can roll it out to your influencer and creator audiences.  If you do not have the staff capacity or the time to administer a separate influencer program, allow them to participate in this affiliate program to test the waters and see how well they perform as a traffic source. 
–
Whether you're driving pre-event social engagement or encouraging on-site participation, TINT is the event social technology company. From social walls to attendee engagement to social listening, TINT works with the world's top events to enhance their activations.  Schedule time to talk to a TINT event specialist today.