The world of marketing and advertising is changing every day, with new tech, trends and best practices popping up all the time. We've rounded some compelling facts and insights so that you can stay in the know and ahead of the game.
Buyer Personas and Account-Based Marketing
Summary: Buyer personas can be a fantastic tool to help marketers reach their audience, but only if they get to the why and the how behind consumer behavior. Keep personality-focused descriptors to a minimum – no one cares if the persona watches Game of Thrones – and look at your personas' deeper motivations so that you can really use them to help with your company's creative, tactics and execution.
Key Takeaway: Buyer personas are only effective if they're done right. Conduct your interviews, look at your data, and get to heart of what really makes your consumer tick to make personas that really work for you.
Understanding the Relationship Between Social Proof and Marketing Conversions
Summary: Social proof is not a new concept, but it has become an increasingly huge factor in the online buying process. The idea here is simple: people are always more comfortable buying things that other people have tried, rated, and reviewed. This means that, if marketers want to see conversions, it's time for them to get those five-star ratings and glowing testimonials up for the world to see. 
Key Takeaway: Social proof -whether it be in the form of testimonials, reviews, endorsements, or social shares – is an incredibly powerful tool that marketers and online businesses should be using to build their site's credibility and boost their conversions.
How to Include All Employees in Your Social Media Marketing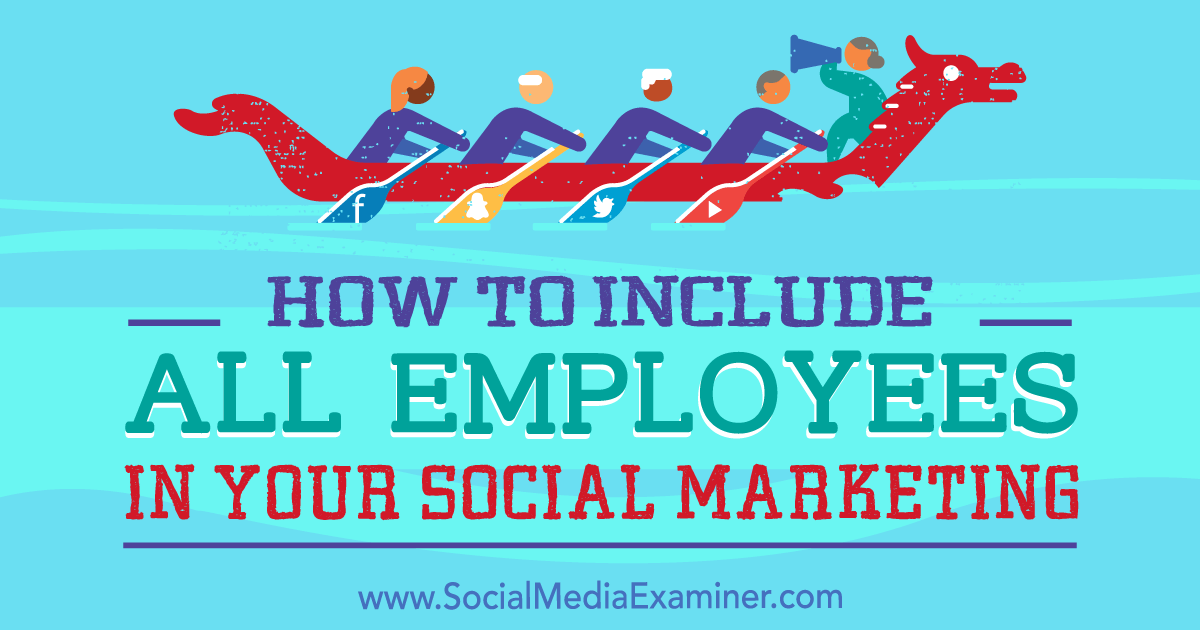 Summary: When it comes to social media, there really can be power in numbers. The more people are involved, the broader your reach will be, hands down. However, there has to be a strategy to make this effective. A good place to start? Make sure there's a centralized location where everyone can communicate and brainstorm, and feature your employee's posts on your site or company blog.
Key Takeaway: The more people you include in your social media marketing, the better. Get your employees involved and excited to boost your traffic, engagement and conversions.
Instagram Launches Live Video on Instagram Stories: Here's All You Need to Know
Summary: Instagram launched Instagram Live, a new feature that lets you broadcast live videos that will disappear as soon as the stream stops. This is a great tool for companies to share a little more of their personality and give their viewers a sense of what goes on behind-the-scenes in a more casual, interesting social media environment.
Key Takeaway: Because of its ephemeral nature, the new Instagram Live gives a sense of urgency and casualness that is difficult to find in other marketing platforms. Take advantage of it to experiment with new content, conduct interviews, or make special announcements.
Brands aren't giving up on Twitter just yet, but they are shifting their focus
Summary: Listen up, marketers: Twitter is not dead when it comes to social media strategy. But there are some changes in the tide that you should be aware of. Now, more than ever, twitter is being utilized more as a customer service and customer experience tool. Use it to connect with your customers' passions and personalities to get the most you can out of those 140 characters.  
Key Takeaway: Twitter can be a great place to connect, personalize, and communicate with your customer base.
43 Expert Tips on How to Future-Proof Your Content Strategy [Infographic]
Summary: The online world is in "content shock," meaning that there is just too much content out there and not enough time – or, let's face it, willingness – to consume it all. To be successful, then, you have to break through the crowd and boost your content with all of the tools you have at your disposal, including influencer marketing, brand development, and social proof.
Key Takeaway: Why is your content worth reading? Who will read it? What do they want and need to see? Answer these questions and use the tools at your disposal to make your content stand out as the most high-quality, necessary choice out there.
11 Eye-Opening Digital Marketing Stats From the Past Week: Instagram booms, while Houseparty quickly gains traction
Summary: To stay on top of your marketing, you have to know what's going on. Here, we review the some of the top, up-to-the minute digital marketing statistics that you need to know. Some standouts? 42% of consumers said they are less interested in a brand's products or services if the content the brand provides is not personally relevant, and 53% of women surveyed by Bloglovin' said they purchased a product due to an influencer's post.  
Key Takeaway: Stay up-to-date on the latest changes in social media strategy, content marketing, and advertising so that you can always connect to your consumer bring your A game.
These insights are all about getting your marketing to the right eyes and using the best tools at your disposal to increase conversions. Check in again soon to stay informed about the latest and greatest updates in the world of marketing and advertising.