It is conference season, but event marketers work throughout the year to ideate, design, and create amazing events. Event marketers are always on the run, making mobile applications essential to their craft. We've talked to our events team and rounded up 11 mobile apps event marketers can't live without.
Adobe Express is a graphic design tool with a powerful mobile version. It has a free edition to get started, making it accessible to most special event social media managers.
Quickly and easily make standout content from thousands of beautiful templates with Adobe Express.
Hootsuite remains the quintessential mobile (and desktop) application for scheduling content and social listening. The mobile app has much of the functionality of the desktop application. It also centralizes your social streams, reducing the amount of time you would spend jumping from native application to native application. The analytics and advertising tools make it indispensable when monitoring the traction that posts or ads are getting.
For larger-scale events, they have team management tools that let multiple marketing and communications staff participate in the process. The team plan also has a message assignment feature to ensure that multiple people are not replying to the same message. The message assignment coding system of "waiting," "replied but not resolved," and "resolved" are so straightforward that even new team members will intuitively understand it.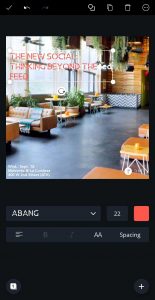 Sometimes you need a quick graphic or sign. Enters Canva. Canva is a drag-and-drop publishing platform with thousands of assets, fonts, and templates. The tool already has standard design sizes like Facebook posts and Twitter banners. It can also export to PDF for quick emailing and printing. The professional version can set defaults for your brand guide, ensuring that your color palette and typefaces are appropriately represented. You can also start on the desktop version and finish on mobile, making the leap seamless when you're moving through an event venue. 
We particularly appreciate the non-profit edition that provides professional functionality to 501(C)(3) organizations for free. Unfortunately, other types of 501 non-profits do not qualify for the free professional version. But with a price point of around $12 a month, most organizations can afford it, at least for the duration of an event.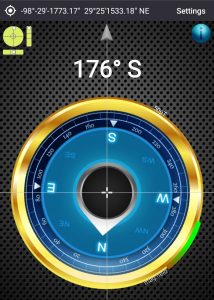 Compass
Marketing a special event can be like traversing the wilderness. In either case, you should always have a compass. We've found it useful when placing directional signage. It also is helpful when navigating the often labyrinthine bowels of convention centers. Most of the premium compass applications will also work when GPS is down. WIFI bandwidth invariably suffers when you have thousands of people trying to access it. Trust us, pay once for a good compass app, and keep it forever.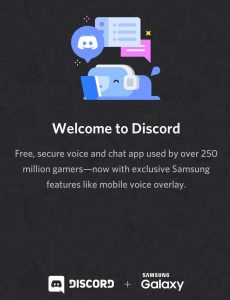 Communication is key in special events. There are a variety of messaging tools that help organize teams, but Discord and Slack are preferred in many event-focused organizations.
Discord is an all-in-one voice and text chat. It gained notoriety among online gamers but has recently been used as an alternative to Skype. It works on a desktop application, in the browser, and on mobile, making it useful regardless of the environment. There is certainly a maximum useful size for the team chat before it becomes unmanageable. It is a great way to have running commentary from staff throughout an event, though off-topic chatter tends to take over during lulls.
Slack, the Searchable Log of All Conversation and Knowledge, is an asynchronous alternative to Discord. The search and file management features are limited in the free version but, generally, free is sufficient for most organizations. The paid version gives a little more variety in the number of channels, access control, and file management. You'll pay per user, making it less cost-effective for larger organizations. That said, it is a worthwhile investment if you are working on multiple events or activations throughout the year.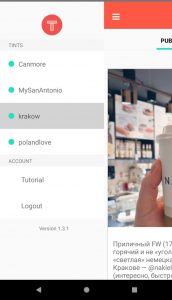 TINT is the world's most powerful and trusted UGC platform. Attendees expect engaging social content to be shown on rotation, signage, and projection. TINT's mobile app allows you to populate beautiful, fresh content with the swipe of a finger. You can have multiple TINTs controlled from the same app making it easy to have a variety of content showcased in various places. The native integrations with signage and DOOH technology mean that it has never been easier to have social displays around a venue. 
Perhaps the best part of TINT is obtaining rights to content to repurpose in other marketing. You can never have enough photographers at a special event. With TINT, anyone with a smartphone and a social media account is now supporting your content creation efforts.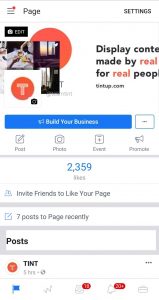 Facebook Pages Manager & Facebook Ads Manager
Facebook is a powerhouse platform for event marketers. The Events listing is helping in marketing. People expect events of all sizes to have some sort of Facebook presence. With the vast number of people on the platform, Facebook is fertile ground to cultivate new audiences using advertising. We've discussed Facebook tools endlessly in other blogs, but we still need to give mention the specialized mobile applications that Facebook has released to manage brand pages and advertising.
Protip: Stop trying to make the native (basic) Facebook application function as a business tool. Download the special tools and appreciate the efficiency.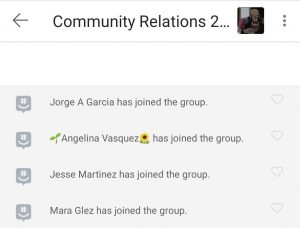 Three words summarize why this tool makes the list: Free Group Messaging. There are countless native and specialized group messaging apps. SMS applications have proliferated in recent years. Event Marketers know that venues, particularly large convention centers, will always suffer from internet connectivity issues and dead spots. Text messaging is an effective tool for sending alerts to your team. GroupMe keeps messages organized in a simple, clean interface. It has high message deliverability regardless of the original sending carrier (Verizon, ATT, Sprint, etc.). It is also less sensitive to disruptions in internet service when messages are sent by text instead of SMS. 
Honorable Mention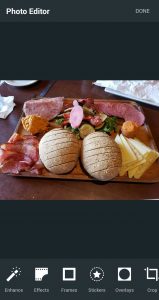 Aviary
Aviary is a graphics editor app that Adobe acquired. It is currently not supported, and Adobe announced its end of life in December 2018. But it still remains a powerful tool for those who still have the app. The tool is quick, easy to use, and incredibly useful for minor touch-ups like color balancing and cropping. It was replaced by Adobe Spark and PhotoShop Express (now Adobe Express), which has more muscle. There are still some sites offering third-party downloads of it, but we're keeping the app on our phones until we have to upgrade. 
Ready to learn how we can help with your next event? Schedule a call with our events specialist.