"I think the success over the past several years, until the speed bump this year, gave the team the false impression that the tree would effortlessly continue to grow to the sky." – Allen Morgan, TINT Board Member
Like many of my friends and the Internet say, 2016 sucked. Yes, many beautiful souls left our world, the US political climate is tense as ever, and we all can laugh at the meme below because we resonate with it. But if you can take some time to reflect on this past year, you may be able to weave all the crappy events together into a beautiful lesson.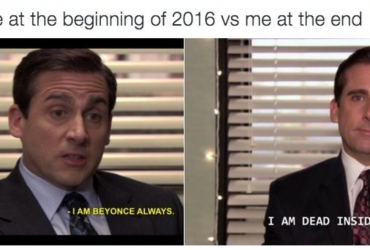 At the end of every year, I hide out somewhere in San Francisco and spend a few hours reflecting on the past 12 months at TINT. I feel I owe it to my team and myself to commit time to reflect. Without reflection, we cannot understand what happened and piece the past together for the purpose of learning and being more prepared for the future. For us, 2013 was the year that changed everything. 2014 was the year of explosive growth no one expected. 2015 was the year of foundation building. Instead of 2016 being the year of scaling with a purpose that I had predicted 365 days ago, 2016 was indeed the year of awakening at TINT. I suspect 2017 will be the year of intentional growth.
—-
The quote in the beginning summarizes 2016 at TINT. To give you some context, TINT is a 4 year old company that saw some hilarious, explosive growth in our nascent stage. 90%+ of our business was inbound, we were profiting upwards hundreds of thousands of dollars per month, getting courted by investors, and paying out bonuses like it was Christmas every month. And as they say it, what goes up can just as easily fall down. Due to all this success, we fell under this trap of naively believing "the tree would effortlessly continue to grow to the sky." Or as Bill Walsh says, we fell victim to the "success disease."
What does this actually mean? Let me list out a few of the "shake-my-head-I-can't-believe-this-would-happen" shit we went through not for the purpose of drawing sympathy (I understand it's all relative), but for the purpose of context and understanding the lessons we took away that will be shared in the end.
The Shitty Situations
Our TINT 2016 Growth Plan completely missing targets even though we planned for weeks (we swear we had it but we forgot the execution and timing risk of everything) just 3 months in

Laying off 14% of our workforce in March 2016 due to missing our targets (just writing that produced a heavy sigh)

Almost taken to court by a company who held a patent we were "infringing on" in summer 2016

One of our top ex-employees joining a competitor as their CEO in summer 2016

Realizing our old office we subleased to a new tenant was not properly zoned for tech office usage after 1 month of construction had commenced (the new tenant was not happy to say the least and barely avoided a 3 way lawsuit) in summer 2016

3 all-star employees leaving during the middle of all this (no hard feelings and only love for them), further questioning my own confidence in growing the business

Team morale and confidence at an all time low while I'm trying to put the fires out

To top it off, we were burning cash that gave us maybe 4 months of runway left
Sigh… but all good!
Again, everything is relative and I am fully aware and grateful that TINT is still in a very lucky place. We got enough backlash "complaining" in our WSJ article so I'm not drawing any sympathy :).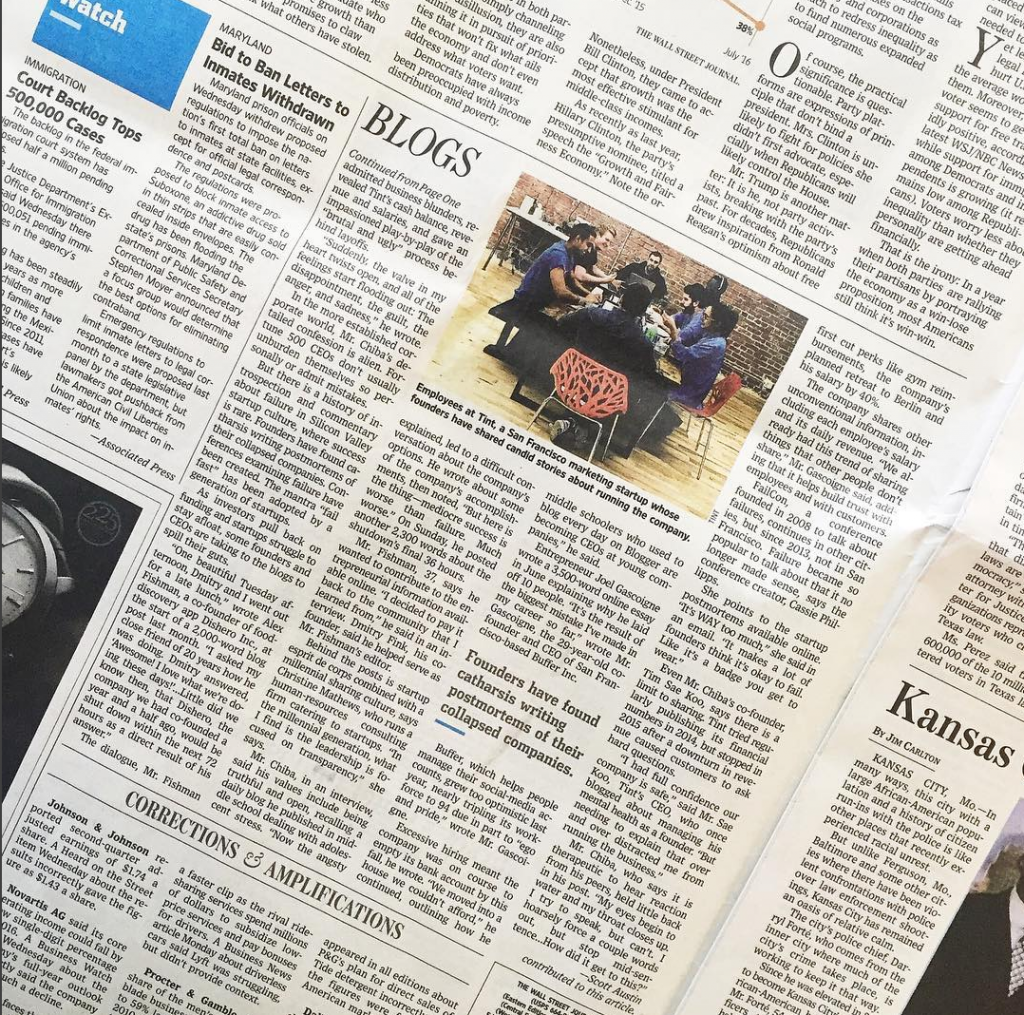 Waking Up
But if anyone were to come up and ask what my Dec 2016 self could have advised my Dec 2015 self to prepare for 2016, I would say "buckle up." Maybe I would tell him to question if you truly need a long-term large office. But mostly just advise to buckle up and embrace the bumpy journey ahead. Why?
This goes back to what I mentioned with practicing awareness and reflection to weave all your past events into beautiful lessons. Had none of events transpired above, I would never have created our team's 5 year plan that lays out our company direction that has re-invigorated our team. Without getting slapped silly this year on all sides, our cofounders and I would never have gained the decisive leadership or learned how to say 'no' to distractions. If we had not seen our bank account have 4 months of runway left, we never would have realized how much our sales processes and operations could have improved.
Most importantly, the above events was like a obnoxiously rude alarm clock that would not snooze until we woke up. After talking to many of our team members one on one, I noticed the recurring theme that they are now clearly aware this journey is not going to be one bit easy, so cultivate one another and ask the right questions to find your answers. Or like Fritz Maytag, CEO of Anchor Brewing, said, "We're all in this together, and we don't know what we're doing either, so come on and join in!" And I am thankful for that.
Main Summary – what can you take away from this?
If there's one hope from sharing all this, it's that you remember to welcome the shitty situations with open arms throughout your journey. There's a reason it's happening because you certainly did not plan for them. So wake up, stay aware, embrace it, and reflect afterwards to bring the lesson home.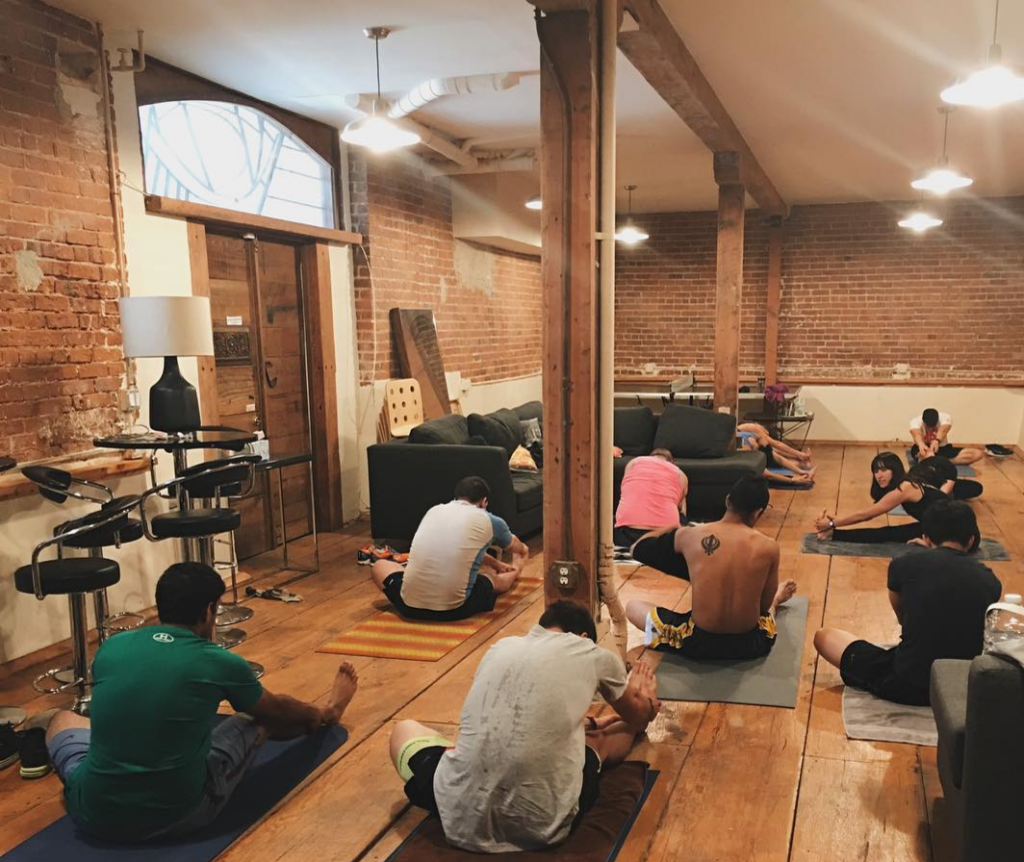 Isn't this just another case of Silicon Valley startups glorifying failure?
Sure one can see it that way, but I believe the main difference between that excuse and our story above is our intention in transforming our wounds into wisdom for others. Our DNA culture welcomes the practice of vulnerability, awareness, and reflection so we can listen to what our failures are communicating to us. That way, we can then share what we've learned with you for the purpose of inspiring you to achieve your potential.
Onwards and Upwards
As for what I foresee 2017 will be the year of? Intentional growth. Not explosive or unicorn growth. But intentional, organic, realistic, profitable, predictable, planned growth. I believe our journey and story up to today point to that as our path to become a small giant, one that believes in the power of growing a conscious business while being financially responsible.
If any of this resonated with you, feel free to pass this on to someone who may need it. If this sparked some questions or urge to share ideas, I want to connect with you (this path is often less taken and can be lonely at times)! And if this didn't, thank you for your much appreciated time!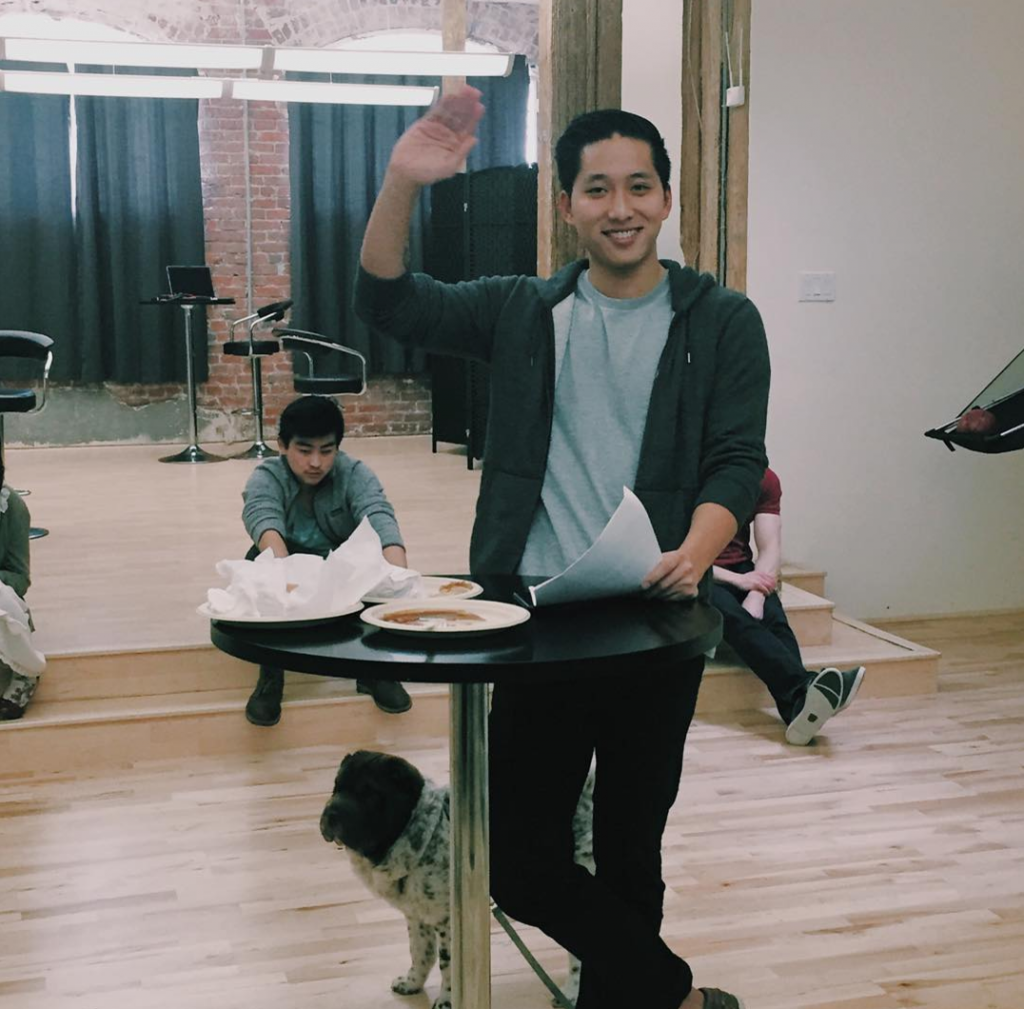 Until next year,
Tim
CEO, TINT