Authenticity is one of the latest buzzwords that's circulating in the online marketing world.
But, while other such catchphrases might just be a flash in the pan, authentic is something that should be deep rooted in any marketing strategy and business if you want to build a loyal following (and who doesn't want to do that?).
You can basically tack on the term "authentic" before any other word in the marketing world – think authentic social media, or authentic blogging, or authentic advertising.
So,
what exactly is authentic marketing?
Well, according to the Oxford Dictionary, authentic means "of undisputed origin and not a copy; genuine."
In marketing, the term authenticity doesn't change its meaning. Essentially, it's the process of open communication and being on the "same page" as the audience you're "talking" to.
It's the notion of creating a dialogue between your brand and your audience that's natural and genuine. It's not necessarily about being honest or being ethical, though, as lots of people believe – instead, it's a kind of strategy you can employ to create deeper communities based on trust and like-mindedness.

"Authenticity has nothing to do with how much you share. It is about what you share. Being authentic means being true to who you are as a person, writer, or company."– Neil Patel
Right, so now we know what authentic marketing refers to, let's take a look at how it fits into the online world in 2016.
What does authenticity mean in 2016?
When it comes to marketing, the term authenticity is often thrown around a lot when it comes to targeting millennials.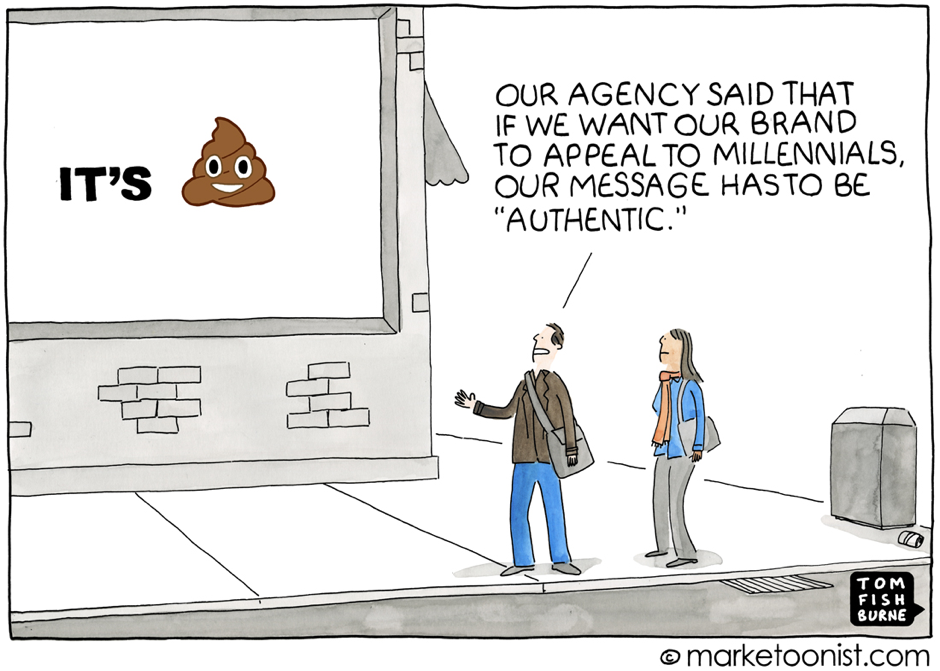 This, in turn, has seen an influx in the use of words like honesty and transparency as brands try to show their audiences that they are the "real deal."
In a time when people are willing to pay to turn off ads (think paid streaming sites like Netflix and ad-blockers), consumers are less passive than ever before.
But it's not because they don't like brands – of course, they still buy branded goods and have their favorite labels. "What they don't like is advertising," says Erin McPherson from Maker Studios. At an IAB event she went on to say that "the new authority is authenticity."
Authenticity is deeper than "goals" and "aims"

For a long time, businesses have been very goal-orientated: "We need X amount of buyers this year", "we need to reach X amount of people", etc.
But things in the online marketing world are shifting into a new, less tangible landscape. Instead, authenticity today isn't about the goals and aims of a business, but about what they believe and their ideals.
Think about what you as an organization believe. In this Forbes article, there is a phrase that really stands out when it comes to focusing on ideals: "If 'success' is the progressive realization of a worthy ideal, then what ideal or set of ideals do we want to be known for?"
In a way, it's an extension of your company vision, but it's less contrived than that. The very nature of the word "authentic" is about being genuine, not being strategic to be seen as authentic.
Authenticity is less linear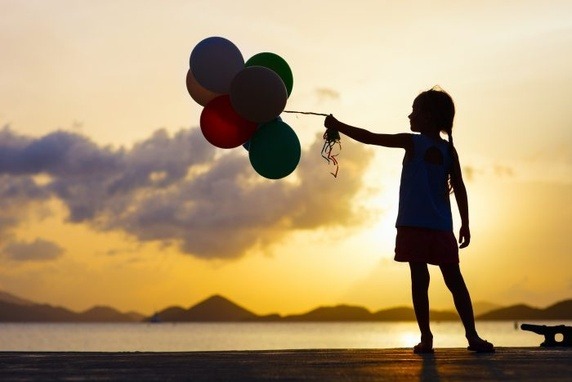 In the past, online marketing was kind of like a recipe. You added certain ingredients, mixed it up in a certain way, and got the results you were promised.
Things were very structured.
These days, the online landscape is increasingly lateral. There isn't a set way to do things, and there certainly isn't a recipe that works for everyone.
"Linear thinking is too dominant in a world that has become lateral," says Geoffrey Colon in this LinkedIn article. Being authentic in 2016, then, means "going with the flow" and listening to the wants and needs of your audience in order to step from one milestone to the next.
It's all well and good me telling you what authenticity is, but how can you employ it in your business? Through content, of course!
What type of content is authentic?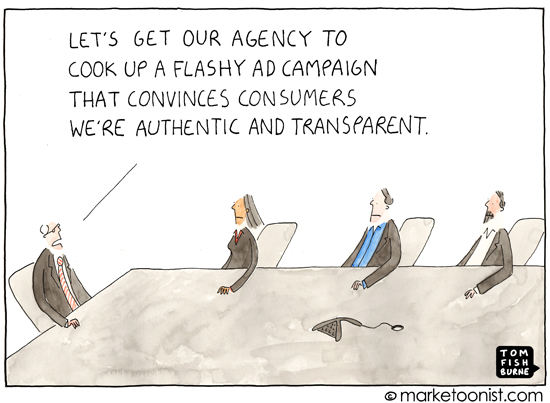 Traditional marketing methods like your standard banners, ads, and email blasts (do people still use that term?) might result in sales, but they are easily forgotten by audiences who want something more; who want to feel a connection with a brand before they consider opening their wallets.
A campaign that uses authentic marketing, on the other hand, is much more relatable (remember you're creating a semblance of like-mindedness) and, therefore, much more memorable.
Essentially, you want to be creating content that reflects your company's personality and your soul.
The best ways to do that?
User Generated Content (UGC)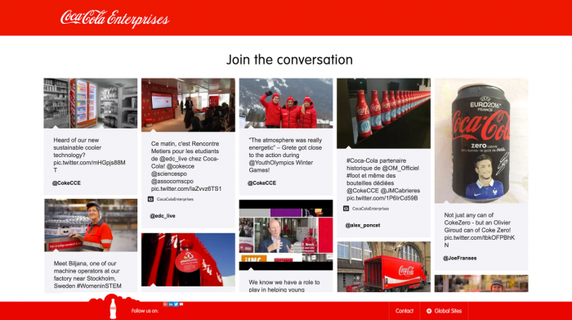 UGC creates trust and builds a community around your brand because everyone is mucking in.
You're not blasting promotions and products in your audiences' faces. Instead, you're encouraging them to participate and feel like a part of something bigger.
"The classic notion of individuals as mere consumers is outdated," writes Heineman. "Consumers can now be seen as active producers of business value because user generated content is reducing the influence of traditional marketing tactics."
Showcasing content created by your audience also acts like word-of-mouth – nothing brings in more referrals than word-of-mouth – and is proven to boost ROI.
Percolate recently ran a report that showed that 86% of millennials believe UGC is a good indicator of whether a brand is good and trustworthy. And this carries over into sales and awareness, too.
Let's take a look at an example.
Travel brand Travelocity used TINT to launch a UGC campaign that encouraged their audience to create content around the hashtag #IWannaGo to win a dream vacation.
The result? It was their most successful marketing campaign to date, with more than 25,000 people getting involved and spreading the brand's message.
Instant Content
Have you noticed that social media platforms these days are becoming more and more "in the moment"? Apps like Snapchat reveal a single moment in time – often the unvarnished version of your business from behind-the-scenes.
Real-time updates like those on Snapchat, Vine, and Twitter are considered authentic because they aren't necessarily planned. They reveal your humanity as a business and make your brand more relatable to your audience.
Take, for example, eyewear brand Warby Parker. It's not necessarily the most exciting industry in the world, but the marketing team managed to create a rapport with their audience through Snapchat.
Basically, they provide their followers with a behind-the-scenes look at day-to-day operations in the New York offices, giving a very real and, you guessed it, authentic look into their business.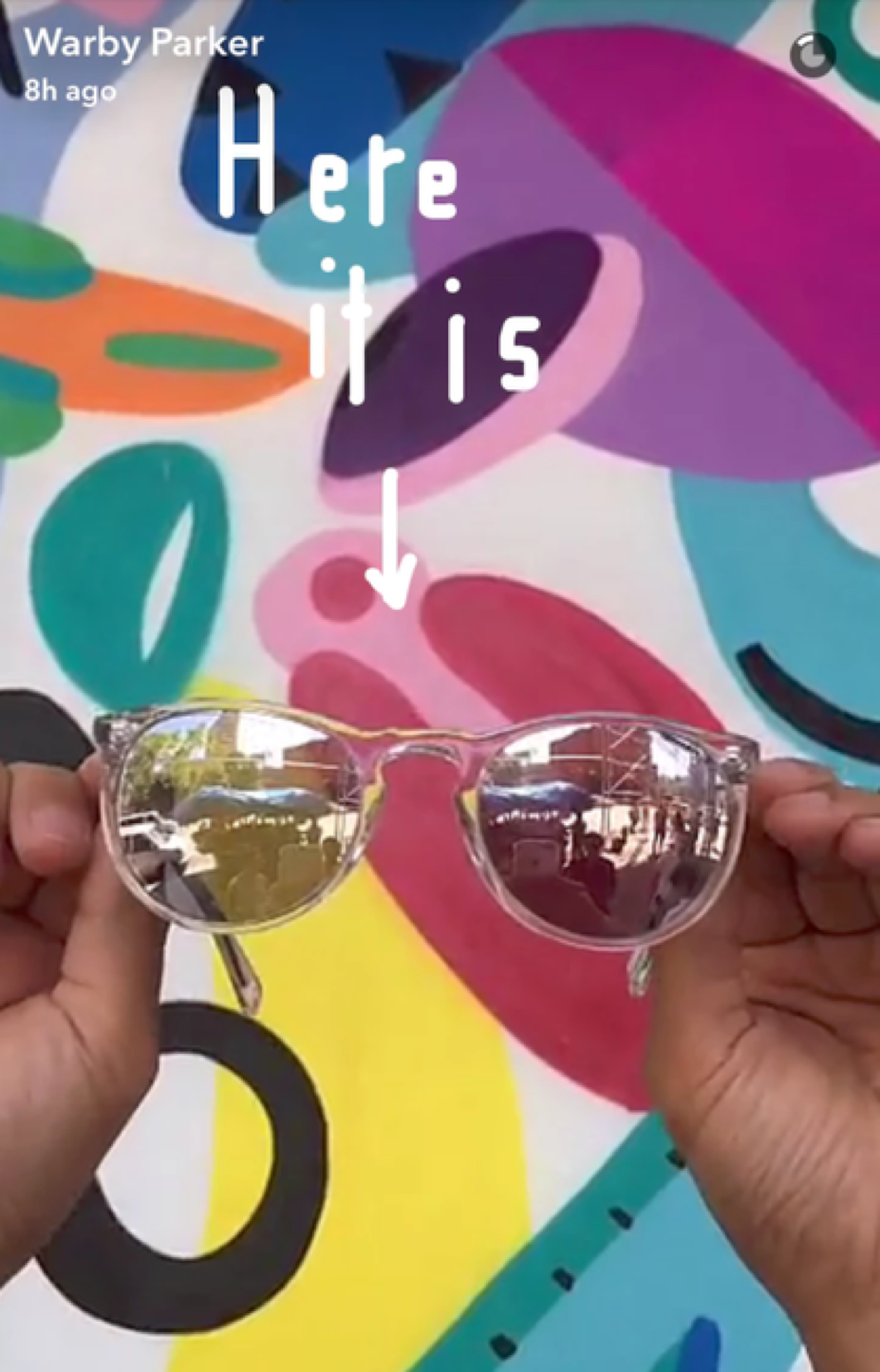 Customer stories and case studies
Customer stories are increasingly being put at the forefront of marketing campaigns.
Why? Because it's kind of the like the online version of word-of-mouth (and remember that nothing brings in more referrals than word-of-mouth).
In a survey conducted by Dimensional Research, a whopping 90% of consumers said their buying decisions were influenced by reviews – which is why sites like TripAdvisor have been so successful.
Reviews, customer stories, and case studies all have one thing in common: they throw back the curtains on your business and reveal information from the viewpoint of the customer.
You're not singing your own products praises (because of course you think it's amazing). Instead, you're using your happy customers to sing your praises which is 10x more believable.

"Today's savvy buyers crave authenticity," says Newt Barrett in this Forbes piece. "And since the customer experience can now be related directly to revenues, it's time marketers – and performers and athletes, etc. – started craving authenticity, too."
Quick Tactics for Authentic Marketing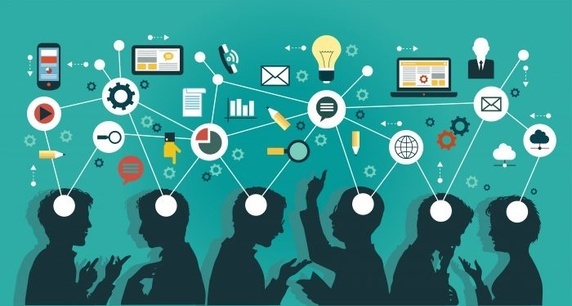 Alrighty, so you understand the nature of authentic marketing and why it's so important to your business and you're ready to implement it right away.
So how can you do that?
Engage Your Customers
"Too many brands are doing content because it's the zeitgeist – it's just marketing," says Craig Inglis, Marketing Director at John Lewis. "Don't get caught up in stuff and overplay it. You have to engage customers in the right way."
The takeaway? It's all about engaging your audience by opening up a two-way stream of communication. Instead of employing age-old tactics of essentially shoving your marketing down your audiences' throats, you want to include them in the process; give them a part to play.
To do this:
Consider what your audience need and want
It's so easy for marketers to think they know what their audiences want, but it's another thing entirely hearing it straight from the horse's mouth.
Start by surveying your audience, asking them questions, and really listening to their responses.
Be human
Authenticity and "being human" go together like peanut butter and jelly. You want to think less about goals and hitting KPIs and more about how you can create a solid understanding with your audience and, ergo, build relationships.
Be truthful and transparent
Being truthful and transparent isn't about airing your political views on social media or calling out your competitors. Instead, it simply refers to drawing back the curtains on your business and not hiding anything from your audience.
Don't know whether to include your latest numbers or profits in a blog post? Authentic marketing leaves no secrets unturned.
Don't promote
This seems counter-productive, right? You want to be promoting your product – isn't that the whole point of marketing?
Not with authentic marketing.
With this, you want to offer a solution to your audience's problems. Your content should tap into their pain points (which you'll have an understanding of after running a survey) and it should answer any questions they might have.
Touch on the doubts they might have about buying your product and show them how others have succeeded by investing in it.
There are many different facets that go into authentic marketing, but at its core its very simple:
Put your customers first.
When you start putting your customers at the forefront of your marketing strategy, you're immediately showing them you're trustworthy and that they can count on you.
This, in turn, builds a loyal community of fans who are willing to share and shout about your brand.
And this is where the power of authentic marketing lies.