Social displays are powerful tools to drive engagement, improve participation, and build connections with your audience. But, the savviest event professionals know that social walls are also an opportunity to drive revenue, increase sponsorship opportunities, and add new channels for sponsor recognition.  Here is your guide to drive sponsorship with social displays.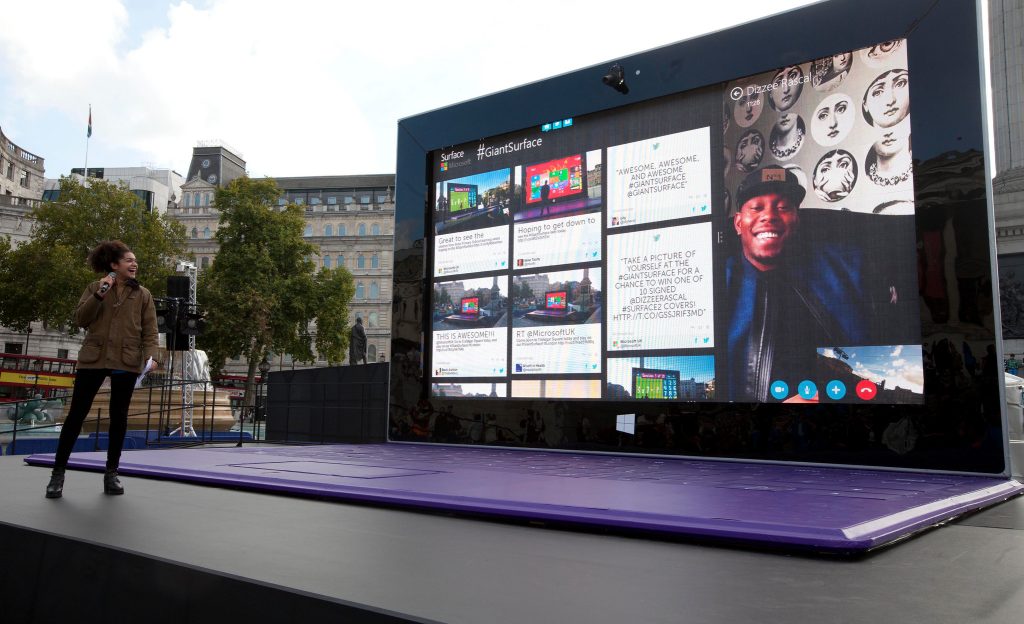 Social Display Basics
In its simplest form, a social display is a screen or projection showing event attendees' and participants' aggregated and curated social media content. The most common pathway to display is hashtags, but technologies like TINT can pull from mentions, tags, and content submitted directly via microsites or SMS messages. 
Event organizers utilize social walls to add a social media experience to event proceedings. They encourage participants to be active on social and provide a direct link to attendee perspectives. 
Social displays are also an opportunity to democratize the content creation process by capturing attendee content to be used in marketing treatments. Attendee-created content, a form of user-generated content, is higher performing and more authentic than brand-created creative. 
Sponsorship Opportunities
A basic social wall sponsorship is a line item in your sponsor prospectus, "Social Wall Sponsor," for a set amount. This can be the start of monetizing social displays, but with TINT event solutions, there are numerous opportunities to drive engagement and revenue simultaneously. Three popular methods of monetizing social walls are banner sponsorships, in-line sponsorships, and multimedia sponsorships.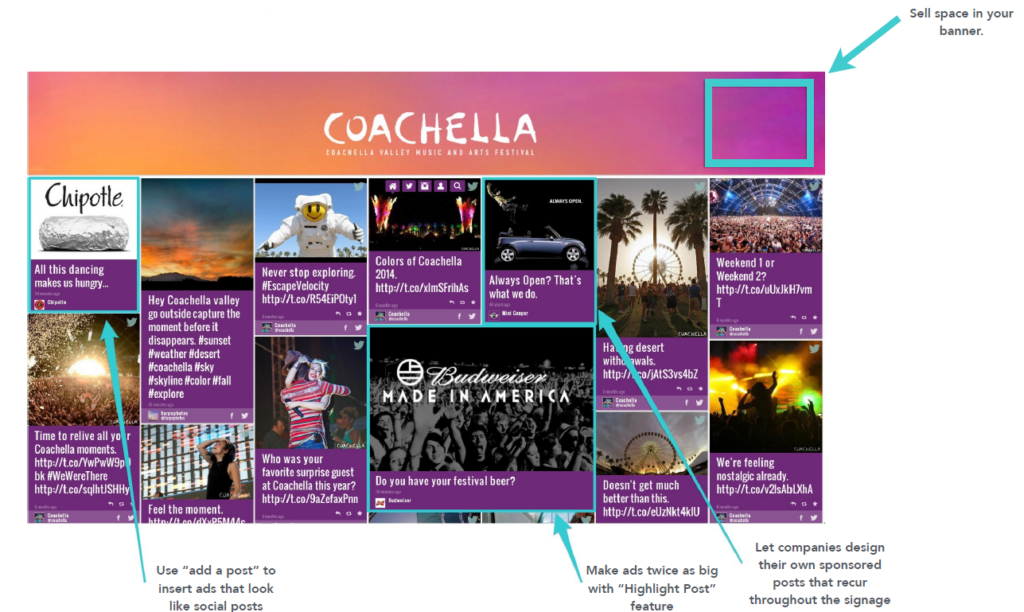 Banner Sponsorship
A banner sponsorship consists of a digital banner across the top of the display. The banner is visible whenever the social wall shows the curated attendee content. Event organizers should include the sponsor logo as the bare minimum, but could also include language that specifically denotes a specific sponsor as the group enabling the social display. 
This social masthead sponsorship is a premium placement and should be charged as such.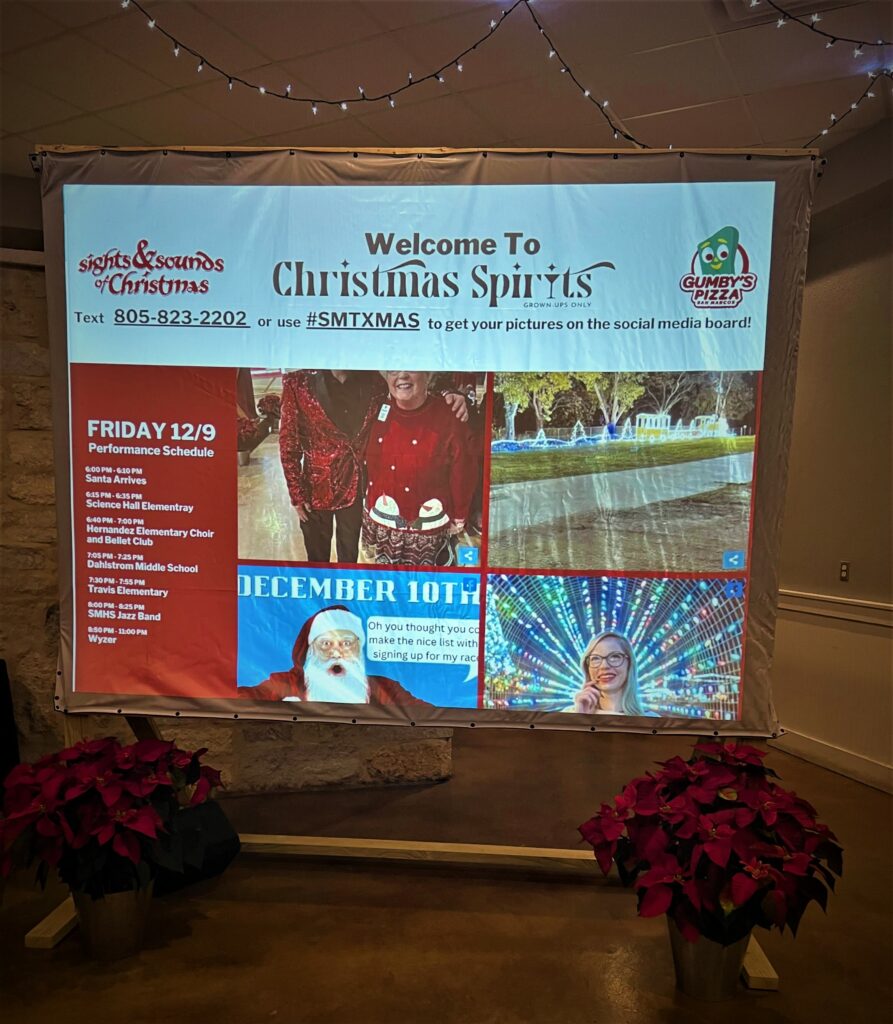 Add additional visibility by incorporating signage with the banner sponsorship. A printed sign with the sponsor and the hashtag gives the sponsor an additional visual touchpoint and keeps the event hashtag in front of attendees.  This is particularly important if the screen or projection displaying the social content will also be used for presentation materials or other programming content during the event.
In-Line Sponsorship
The banner masthead is not the only place to sell sponsorship. You can sell "in-line sponsorship" as a separate opportunity or add it to exhibitor packages to increase revenue.  
In-line sponsorships are executed as posts within a TINT display. The post appears alongside organic social content, creating an uninterrupted viewing experience for the attendee. These types of posts can highlight sponsors, call out exhibitor locations (e.g. Visit us at Booth #123), or share limited-time offers with a QR code. 
Multimedia Sponsorship
The final primary social wall sponsorship is multimedia.  TINT events include access to the TINTmix tool, a multimedia social experience builder.  Using TINTmix, you can cycle through static photos, videos, web displays, and social media content.  The static slides are great for sponsor recognition. The video can also be sold as a premium sponsorship placement. 
Talk to a TINT event expert and book your event technology today. 
Pricing Your Social Display Sponsorship
There are many possible sponsorship placements, each an opportunity to increase sponsor revenue. The challenge can be determining what to charge. Price points should align with other sponsor opportunities as part of a cohesive program. There are a few methods of pricing out sponsorship. 
Attendee Formula
Brand recognition is essential but often difficult to measure metric. Many sponsors partner with events to increase their brand awareness and become the top-of-mind provider for attendees. The attendee formula is calculated and sold based on brand prominence in front of event participants. 
A possible calculation to determine cost is to use brand impressions per attendee. 
Attendee Formula
Multiply the number of times attendees will see the brand placement on social display.

Multiply the number of rooms or locations where the social display will be placed.

Multiply The value of each attendee seeing the brand.

(Start at ~five cents for consumer attendees and increase based on title or purchase authority.)
Attendee Brand Placement Views X Number of Locations X Attendee Value = Sponsor Cost
Cost Formula
Some event organizers focus more on covering specific activation costs rather than generating and maintaining new revenue lines. Using the cost formula to price your sponsorship ensures that a sponsor will cover all expenses involved in launching a social wall. 
An additional benefit for event organizers is the ability to underwrite the social displays and the audio-visual technology required to run them. It is essential to use a tool like TINT that works regardless of the hardware, projection, or display. This will allow you to create engaging social experiences without necessitating specialized hardware. Most programming spaces at conferences and events require a display or projection. This is an easy way to turn A/V from a cost center into a revenue-generating element. 
Cost Formula
Add the cost of all screens, displays, projections, technology, and connectors. 

Add the cost of any staffing, including projectionists and A/V technicians.

Add the cost of wifi, wired internet, air cards, and any connectivity systems.



Technology + Staffing + Connectivity = Sponsor Cost
Screens Formula
The simplest calculation is the screens formula. To get this number, add up the number of displays with the sponsor logo, multiply by the number of days, and assign a basic value variable.  
Number of Displays (Screens) X Number of Event Days X Value = Sponsor Cost
Reporting on Social Display Sponsorship
Planning and executing the social display sponsorship is only half of the work. Sponsors want to know that they've received value for their spend. A timely report on the activation is expected, regardless of the event size.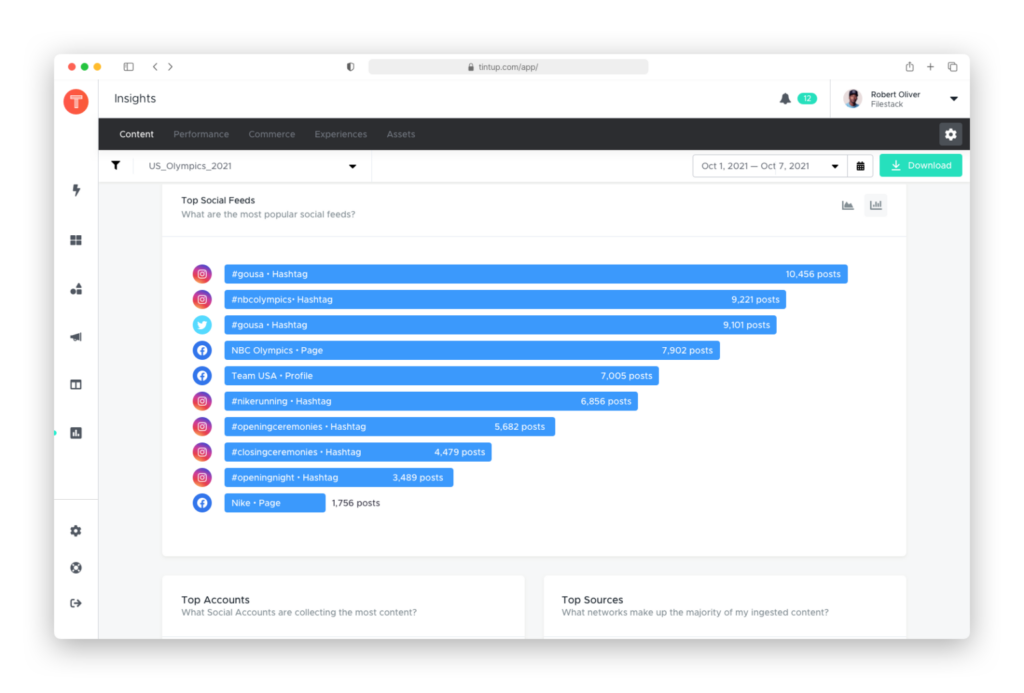 With TINT, presentation-ready reporting is just a click away. TINT Insights can show social engagement and easily calculate the value of digital participation. The data shows which social media platforms performed best and insights that help influence your strategy. 
Stewardship of Social Wall Sponsorship
The sponsor journey does not end with reporting. The best event sponsorship professionals know that stewardship is an important part of the process. A social wall sponsorship, particularly a smaller one like an in-line post, can be a great introductory level for a new sponsor. As they find value in the event, these sponsors should be guided to bigger and grander placements.  
Social displays offer an excellent opportunity to provide high-impact, low-lift sponsorships to new sponsors. They are also great "sweeteners," add-ons that can be used to accelerate deals or encourage a previous sponsor to participate at a higher tier. 
—
TINT is the premier provider of social displays and attendee content engagement solutions for thousands of events worldwide. More than a technology provider, our events team is happy to ideate, explore, and consult on how to make your next event shine. Schedule time with our events experts to learn more.