Event planning cycles start early, and busy event organizers are looking toward the event trends that will capture attendees' imaginations (and revenue). Recently back from the International Festivals and Events Association annual conference, our team has six trends to watch. Which 2023 event trend is next for you?
Experience-First Events
Discussing "Experience-First" events as a 2023 event trend may feel counterintuitive. What is an event but an experience? But as the metaverses and digital events continue to proliferate, event organizers must consider what makes their event worth attending in person.
Some elements of events are inherently experiential and best participated in live. People will seek out the bizarre deep-fried foods, ride the Ferris Wheel, and watch the fireworks spectacular.
Other parts of an event may need revamping. Could a panel, concert, or learning activity be better experienced as a webinar? Is there value in spending time and money attending a conference in person when everything but networking can be accomplished online? Is the main stage entertainment worth waiting hours and being stuck in the crush?
Think about opportunities to turn every moment into an experience. You can add a digital element, such as a virtual scavenger hunt or hashtag-based photo contest, to provide additional activities and ways to participate. Make sure to display immediate results by using projection or social walls to encourage participation and give attendees their 15 seconds of fame on the screen.
Some event organizers are turning "dead" space into art activations. The Market at Springwood Village was hosting a dog-friendly summer outing. They worked with Art Agency UXD to plan a mural activation that took advantage of what would have been a slightly out-of-the-way wall. The art was installed, and their team offered free photos to visitors in exchange for an email address.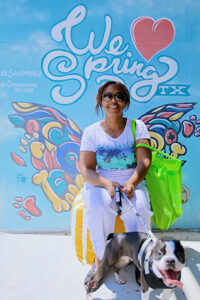 These additional programming elements can be re-themed to align with the event. Each new activation space is also an opportunity to add new sponsorships and underwriters.
What could be better than beautiful, engaging new content areas that drive social media activity and pay for themselves?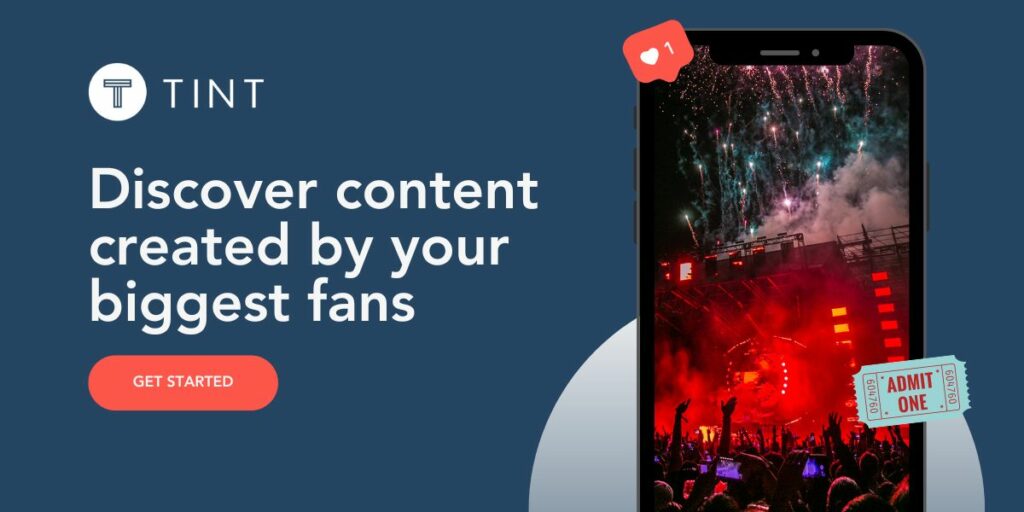 Reimagining Ticketing
Event ticketing has come a long way, and there are still miles to go. Reimagining ticketing is the next 2023 event trend. Event operators know that bundles, upsells, VIP experiences, and expedited entry are the key to driving revenue beyond general admission. Long in-person lines and confusing online checkout pages can make even the most devoted attendee give up.
Operationally, advanced ticket sales and cashless transactions save time, staffing, and money. Ticketing providers like Saffire have rolled out self-serve kiosks that quickly let attendees purchase credentials and get in the door without speaking to a person.
Other providers like TIXR have automated affiliate and loyalty programs, automatically generating referral codes for every ticketholder. This lets events lean on their customers to spread the word and allows their team to focus on high-impact low-staffing affiliate reward programs like giving away swag, higher-level access, or merchandise for people who encourage others to buy tickets.
Personal affiliate ticket sales are just one side of the coin. Ticketing websites need to add more social proof beyond written testimonials. eCommerce sales pages see increased purchase conversions and decreased shopping cart abandonment with product galleries that include content from actual customers.
Some larger, more tech-oriented festivals have launched NFTs to serve as access tokens. While there is still time before the widespread adoption of NFTs by the general public, there are countless possibilities for implementing event-oriented blockchain technology like proof of attendance protocols (POAP) to track continuing education for professional credentials.
Crisis Communications Powered by Social Listening
Events can be highly susceptible to crisis. But by using Social Listening, event organizers can pre-emptively prepare for when the worst is about to happen. That makes Crisis Social Listening the next 2023 event trend.
Social monitoring during peak hours is primarily a customer service function for many events. People want to know how late the food booths are open or when the headliner will take the stage. Your social media manager likely has a document filled with canned responses or possibly a chatbot that is taking the brunt of the effort. But what happens when we dig a little deeper?
Complaints about suspicious-looking people should be flagged and shared with public safety professionals. Comments about a leaning building or sparking wire are immediate operational concerns. People mentioning that they ate at the same food booth and felt unwell later could be a public health emergency.
Even monitoring performers' and artists' social accounts can help alert whether their behavior could trigger an incident. The post-Astroworld report highlights that importance. "Regular scrubbing of social media hashtags and artist accounts are part of diligent planning and should continue throughout the event to ascertain the mood of the crowd in real-time."
Get out of the mindset that people complaining on social media is something to be expected. Use their feedback to pre-empt emergencies and start building a brand that people trust.
Event Social Care
Social Listening for crisis and emergency is an exciting 2023 event trend. But the reality is that most of the social noise will either be event engagement or mundane requests for help. Most event organizers will agree they'd rather have requests for information rather than crisis reporting.
As mentioned, the smart social manager will have a document filled with standard responses or will have deployed some sort of chatbot to help with the workload. This is the first step into social care. Once these basic elements are in place, it is time to create a seamless experience where social messaging fully transforms into social care.
23% of customer support interactions are digital, and that share will grow to over 60% in the next three years. (Gartner 2021). People expect mobile-friendly support channels, fast responses, and in-channel resolution. No more trying to drive people to a FAQ page or to call a helpline.
A strong social care program will deliver quick responses in the channel of choice, support attendees along every step of their journey, and take pressure off in-person frontline employees.
The Hyperlocal Influencer
The words "event" and "influencer" often conjure visions of VIP tents, young internet celebs taking countless selfies against miles of branded backdrops while frazzled personal assistants hold gift bags filled with logoed swag.
Event marketers who want to drive useful and meaningful Influencer action should look in their backyard instead.
Influencer-driven event marketing starts early. Research begins months out. The ideal influencer has attended the event before or is deeply connected with the community that hosts the event. It isn't about finding the biggest follower count, it is about finding an authentic connection.
Conversations should begin as soon as possible A cadence should be established to build awareness among these influencers' audiences. If possible, provide them with a behind-the-scenes or inside look that they can share with their followers.
Be creative in sourcing influencers. Think about the wide variety of communities in an event's attendee base and select individuals who reflect those core audiences.
Learn how micro- and nano-influencers can drive more action than mega-influencers.
Volunteers and Staff as Content Creators
Large events require large teams to support them. Staff and volunteers are working every door, booth, concert, talk, and activity. Almost every support team member has a high-power camera and content creation device (cell phone) in their pocket for the duration of the show. That means that every member of the team is a possible content creator.
Think of ways to encourage your teams to take pictures of candid moments, interesting events, or flagship moments. A clear plan can provide content to feel marketing channels while also breaking up more mundane roles requiring human staffing.
Gamification of content creation is key. A photo scavenger hunt or BINGO game with prizes is a simple but effective way to drive participation.
Ensure that there are multiple ways to participate. The first inclinations are often to find a hashtag and ask people to Instagram their content. This could be the first step, but it immediately limits participation to those on the platform. It also adds an additional step to get the content rights from the original creator.
The best practice is to launch a portal, microsite, or SMS number where participants can opt-in to terms of service when beginning and submit the original high-resolution piece of content directly. Multiple avenues to participate and submit ensure that people of all backgrounds can participate in the activity.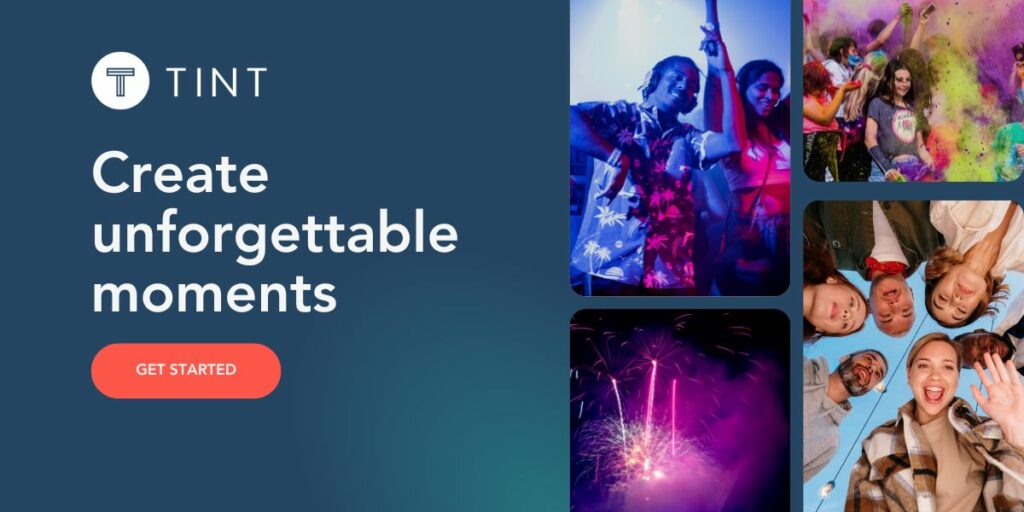 Which 2023 event trend will you explore first?
The event landscape is evolving faster than ever. The gap between physical and digital experiences is continually growing thinner and thinner. Social media is now present in all elements of event marketing, communications, and operations.
Schedule time today to chat with one of our event experts and explore how TINT helps world-class events get even better!