Join us in San Antonio on June 25, 2019 for the ExB product launch. 
Experience Builder is an exciting new product and family of services from TINT.  UGC Strategy has never been faster, more beautiful, or more effective. Drive engagement like never before. Prepare for ExB.
User Generated Content is one of the most power tools for marketing and communications professionals. From brands to agencies, UGC provides the authenticity and authority that connects with customers regardless of industry.
At TINT, we've developed new tools to further leverage the strength and speed of social. Our new product will change everything.
It is time to bring social outside the feed. It is time for UGC to go worldwide. It is time for ExB.
Register today to save your seat at Pearl Stable and experience the product launch in person..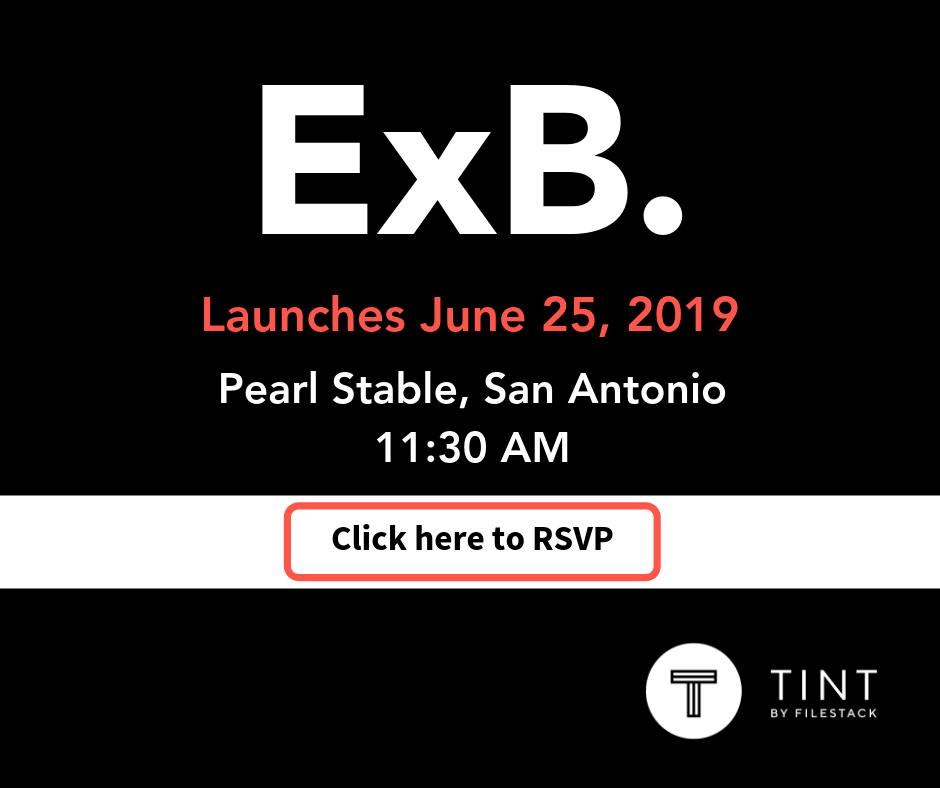 Can't make it to San Antonio? Stay informed and be among the first to access ExB. You can register here for more information.