As the NCAA Tournament looms tomorrow, competition is at an all time high. There will be a total of 67 games, played in 14 cities, and fans across the country will be cheering on their favorite school. For fans, the competition doesn't only take place on the court, in the stadium, at the office or at the bar. It also lives on the Internet where, in 2015, 350 million social impressions were created by fans posting with the hashtag  #MarchMadness, according to the NCAA. In total 9.1 billion impressions were created from the tournament on Twitter last year.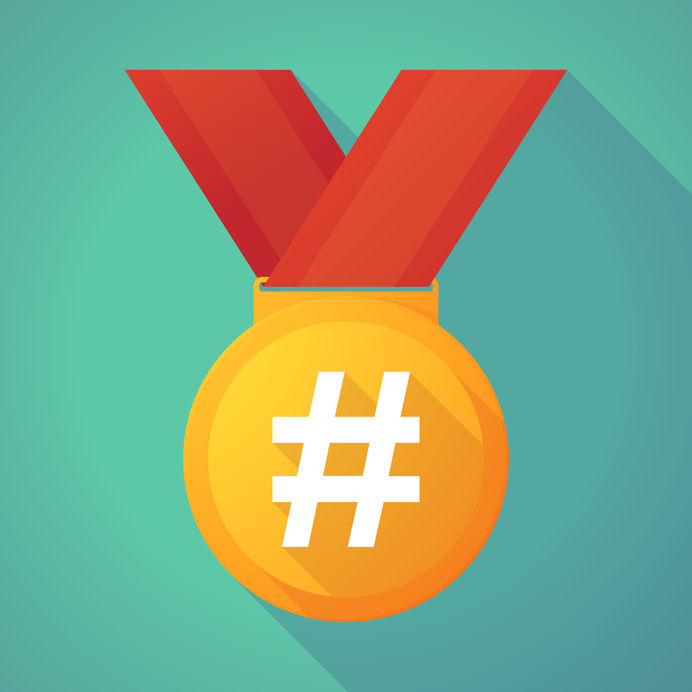 Twitter Has Launched Emoji Triggered by NCAA Hashtags
This year, Twitter has joined the fun with eight unique emojis that are triggered by hashtags.  The NBA All Star Game ran a similar promotion involving emojis triggered by hashtags, generating 1.7 million tweets. According to Andrew Barge, the Sports Partnerships Manager at Twitter, Twitter has a lot of fundamental hashtag data and these are a pretty good baseline of what fans gravitate towards in addition to mentions of each school:
#MarchMadness

#LetsDance

#Cinderella

#BracketBusted

#Sweet16

#Elite8

#FinalFour

#NationalChampionship

Showing School Spirit during March Madness
Hashtag-based emojis have spurred fans to share on social, but fans aren't just creating content based on tournament-wide hashtags or incentives — they are also creating hashtags for their school. For example, the hashtag for my beloved Maryland Terrapins is #Terps. For many universities the school hashtag has become almost as ubiquitous as the school colors or the fight song. It's posted as a cover photo for their athletics Facebook page and embedded into their marketing efforts. Fans know the hashtag and use it to categorize their posts during games and engage with other fans. Some schools are taking better advantage of this fan-created content than others. For many, the tweets are ephemeral — they are tweeted, then disappear quickly. Some schools, however, have found a way to make this content especially powerful for their marketing efforts and fan engagement.
Giving the Hashtag a Purpose
Some universities will pull content from their fan base based on hashtag to help provide a home for these posts by displaying it on their websites or around their schools. Here at TINT we thought it would be cool to use one of our newest themes to track the competition. Still in BETA, our Tag-of-War Theme is a live display theme that uses Keyword Filtering to display two rival hashtags, competing for ground on the same screen. Below is an example of two TINT clients who happen to be playing each other in the first game on Thursday.
Whichever team gets more hashtagged posts from fans will enjoy their posts displayed on a wider share of the screen.
Displaying Content Encourages Sharing Content
The reason why we love this voting concept so much is that it compels people to create more content. One thing that always happens during March Madness is a few upsets. As these upsets are occurring the pendulum of social media will swing in the direction of the underdog. So even if your favorite school doesn't win the game, that doesn't mean they can't win the hashtag.
Learn more about how Tag-O-War works with TINT and give it a try.