How To Create Digital Paid Ads That
Convert
In a world of many marketing tools and models for creating winning strategies, it's not a secret that social media paid advertising can be highly effective. But the path to success is not always exactly clear.
Using the best practices, imagery, and tracking past ad performance still may not be enough to guarantee a winner with your next campaign. In fact, creating high-converting ads to get even the minimum ROI takes time, testing, and a LOT of strategy. Fortunately, we've included several secrets to success in this article to drive higher conversion and engagement rates by analyzing key insights within your content.
Get to know your
target audience
The importance of knowing your audience is the very foundation that makes for a successful paid campaign. But, as more business begins to saturate the paid advertisement space, a rise in cost-per-clicks is making marketing teams' overall conversion goals harder to achieve.
With a little bit of research and guidance, you can quickly hone in on producing a winning ad that will resonate well with your selected audience. In your beginning discovery phase, start by brainstorming traits of buyer personas who will more than likely complete a conversion with your offer. Find out usage patterns with what devices they use. Are they mostly on desktop or mobile devices? This will be important when mapping out the placement and sizing proportions of your ads. Then, develop a lookalike audience composed of website visitors and/or of your existing book of business. Create a list of niche specifics when purchases are made through your brand or competitors. Check into their demographics and what social platforms they may spend most of their time on (this is where you will find the platform that makes the most sense to advertise your product or service on). 
Let's take Instagram as an example, the biggest visual content and social commerce channel used by over 1 billion people per month. According to Hootsuite's 44 Instagram Stats that Matter to Marketers in 2021 report, Instagram is the 4th largest mobile app on with an estimated 81% of people using the social media platform to research products and services. With this information, we can make the correlation it may be wise to run a paid brand awareness campaign on the picture sharing now turned eCommerce app to gain the most exposure to your product and build brand loyalty. 
Finally, with these insights in mind, you can start strategizing attention-grabbing content that will resonate well with custom audiences.
Create attention-grabbing visual content pieces for your paid advertisements
Ever heard the saying, 'don't judge a book by its cover?' While this can be true in many cases, what you don't want is for this to speak truth to the product or service you are promoting within a paid ad campaign! Your image content needs to shine to gather interest from your audience and deliver the value proposition. The use of User-Generated Content will help greatly in this effort by offering a look into actual customer experiences with your product. When other users view your product being handled by another 'human', a real person, it helps create a sense of trust and authenticity and doesn't come off too salesy.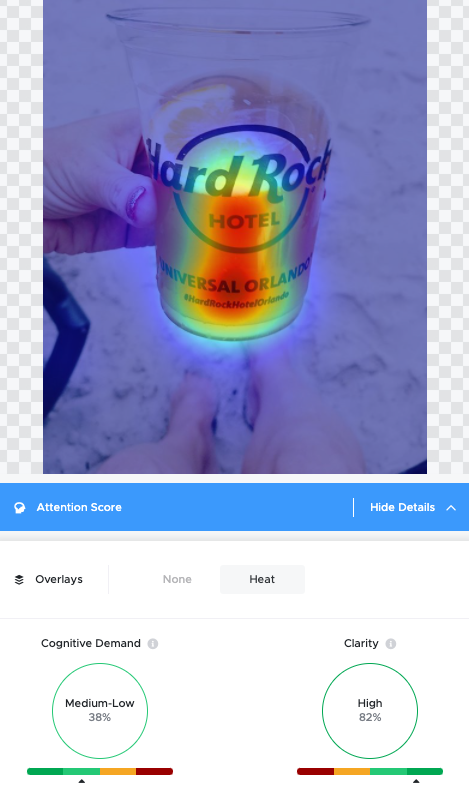 Attention is an increasingly scarce resource. In visual content, placement of images, logos, and text can influence the attention and decision-making process of the intended audience. As digital channels become more saturated, the need to make scroll-stopping content that people actually view continues to rise. To gain a comprehensive outlook on how your content will visually appeal to the targeted user, use TINT's Attention Score to analyze several pieces of content to identify key attention points. This will help you hone in on visual content that may perform the best because of the amount of focal attention it will receive from your prospect. 
The more you are aware of how your content is perceived by your targeted audience before you publish, the more it will help with your overall ad spend and delivery. 
Copywriting that will make your targeted users want your product
Strong visuals within your ad are important, but without strong copy, your advertisement can become irrelevant fairly quickly. 
To write compelling ad copy that will lead your prospect to initiate an action with your ad, you will need to first have an idea of the type of language that will resonate well with your ideal customer, this will be found in the discovery phase of getting to know your audience. What action words resonate well with them? Use this type of wording and tone within the headline and copy to begin a relationship with the viewers.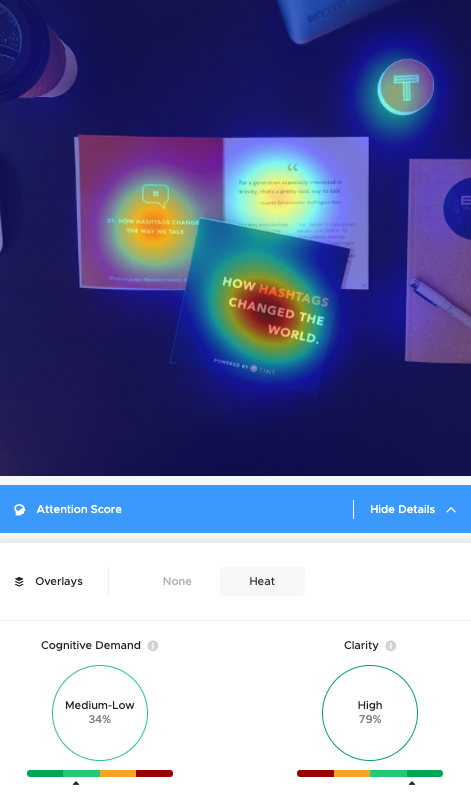 Once you have this, the next step is to add persuasion points to the 'why'. Why does your customer need your product or service? What value will this bring to them? Defining your product within your copy not only peaks the users' interest but begins to create a thought within their mind about your company. Maybe they aren't keen on purchasing at that moment, but with the right wording (and frequency caps on your advertisement), you can create a brand awareness that will stick in their minds. 
Go big on the Call to Action
Once you've identified the appropriate engagement graphics, ad targeting, copy and perfect prospect it's time to get them to complete an action to boost conversion rates. Let's circle back to the previous feature we used to rate and identify attention points in your content. With Attention Score, scan the image to identify specific visual assets that highlight, where your users' attention will focus. This can help to achieve the ideal platform for your call-to-action to drive urgency and gain the most clicks. 
Successful lead generation or purchase actions depend heavily on the best user experience, meaning your CTAs must be clear and point to a clean destination or landing page for viewers to complete the intended conversions.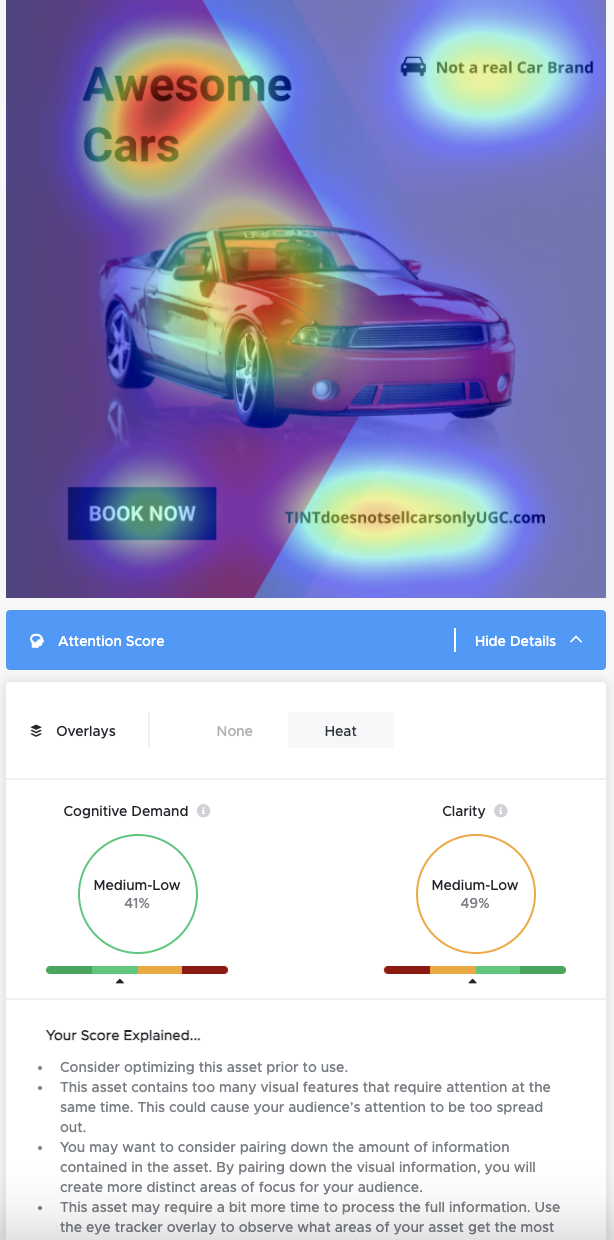 Converting paid ad traffic requires the right mix of art and science. Remember, optimizing ad conversions starts with the right people with the right visual content and ad copy that matches your product or service solutions to their problem. No matter if you're deploying ads on Instagram, Facebook, or any other platform, you can optimize visual content for higher conversions with Attention Score. 
To learn more about the conversion-driving power of UGC and Attention Score, request a demo of TINT today.